---
My name is Anna. I started my now award-winning travel blog Anna Everywhere first as a hobby, just to share my travel tips with a broader audience. Sometime later a ton of work was involved and Instagram and Youtube took off and became my full-time job.
My parenting adventures started in 2019 when we became parents of Dylan, who was born in Poland while we lived in Italy. In 2021, we became parents to 2 under 2 when Holden was born in Mexico while we lived in the US. We continued to travel with kids, as well as having more stationary adventures testing strollers, baby gear and toys (and even producing some toys and clothes myself!).
I started this blog as a family to share our unique perspectives by living in different countries, as parenting approaches often differ.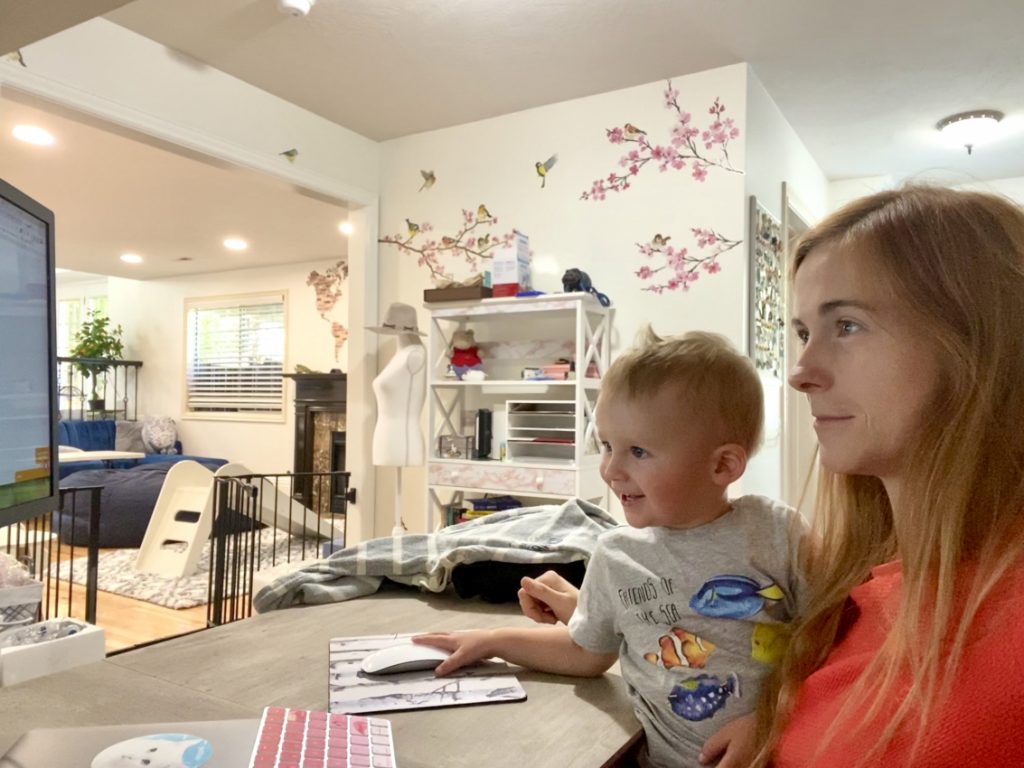 ---
What's Anna In the House About?
Anna in the House was created to Inspire, Connect, Educate & Empower. I created this space to share my world beyond travel.
I aim to help show readers how to bring my tips into their everyday lives.
Whether it's motherhood hacks, home design, career-changing tips, or simply stories!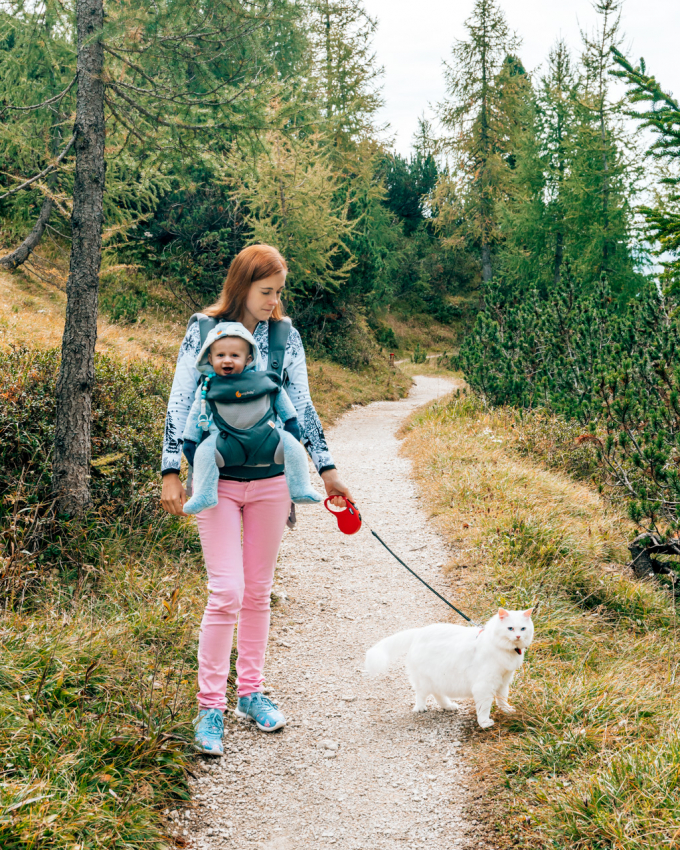 ---
Meet the Other Family Members
Matt
He complains that Anna has too many clothes (I truly don't btw!), but when you look into his wardrobe you may find about a dozen backpacks. Apparently, he needs them all.
Matt is a fellow travel blogger who loves to snowboard and hike in the middle of nowhere for days without having to talk to other humans. Or Anna.
His best friend is definitely Poofy the Cat.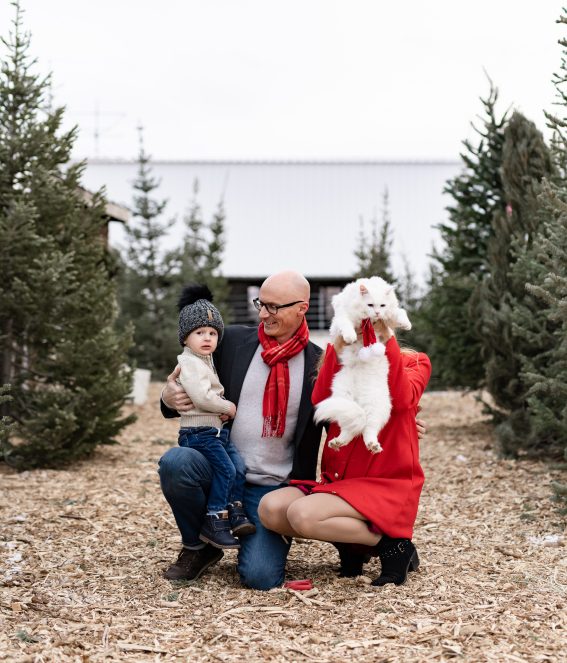 Dylan (the Preschooler)
AKA little Bub or Buberson at home. Always a very tall dude with a full set of teeth before he turned one. People think he must be at least 2 years older than he actually is, especially since he's always been an avid talker.
He's been an excellent traveler since birth and a baby who never cried on planes. Nowadays he goes around giving strangers compliments.
He's obsessed with cats, narwhals, and technology, and his biggest dream is to see penguins in Antarctica.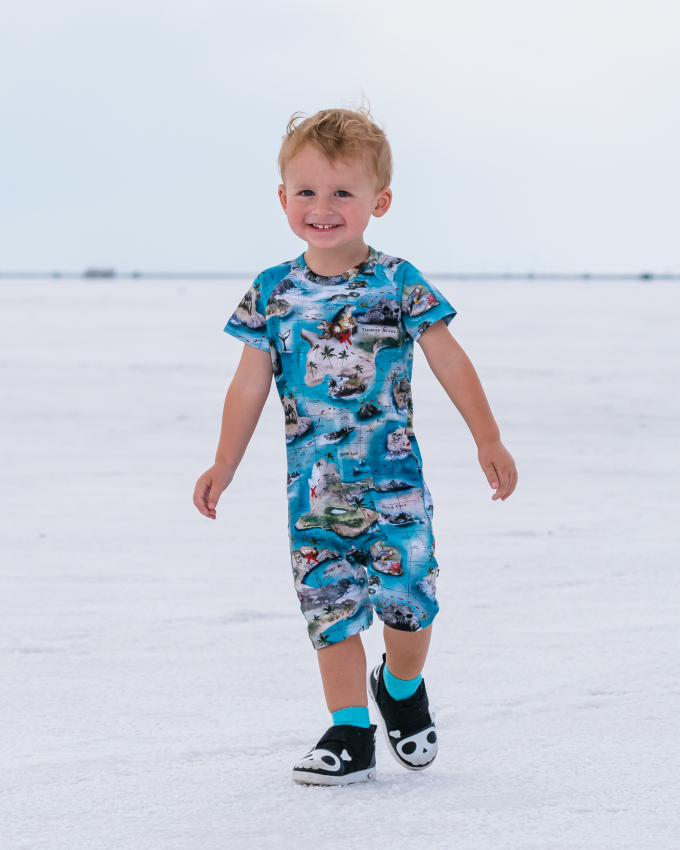 Holden (the Toddler)
AKA our Mexican taquito or Chonk. The last addition to the family as of 2021.
He's the first Mexican in the family. Very strong baby; began lifting his head when he was just 2 weeks old, but unlike his older brother, very careful.
He's a big cat lover so the biggest fan of Poofy in the house. Obsessed with cars and balls… after taking his first steps started playing soccer instantly instead of walking and now at 2 he's insanely good at it.
He will fight you for food, no matter what it is.
The complete opposite of his older brother in every aspect.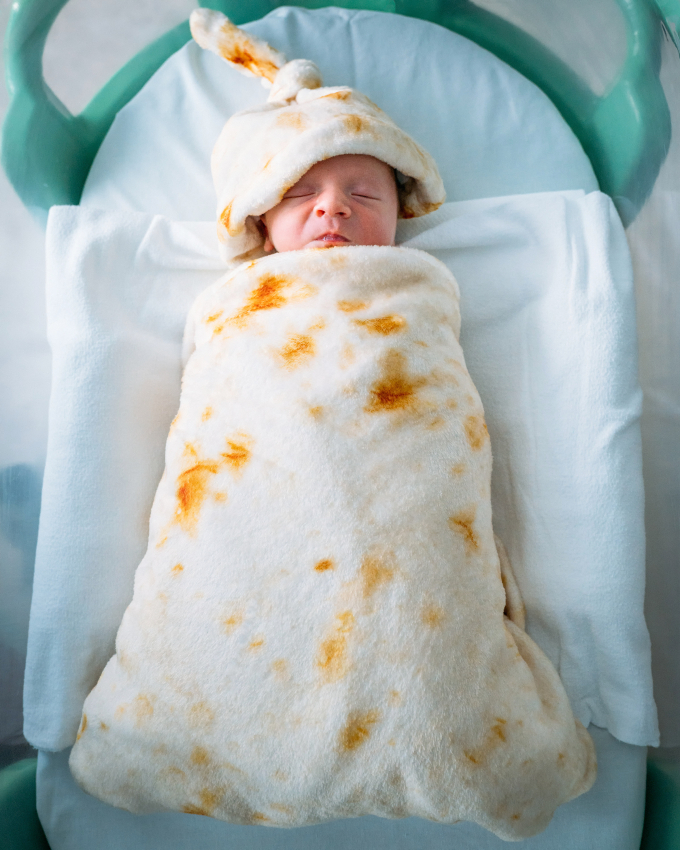 ---
Poofy The Cat (the oldest baby)
Poofy the Fluffy Cat is a white fuzzy Ragdoll, who thinks he's a dog or human. Incredibly clumsy, but he'll follow everyone around.
He only learned to jump on counters at the age of 3 and still doesn't always make it up there. Can't hunt, squirrels hunt for him instead.
Instead, Poofy is an avid traveler and enjoys adventure sports.
He was originally quite skeptical about his baby brothers coming home, but eventually got used to sharing his toys.
He has become a professional baby equipment tester (as pictured).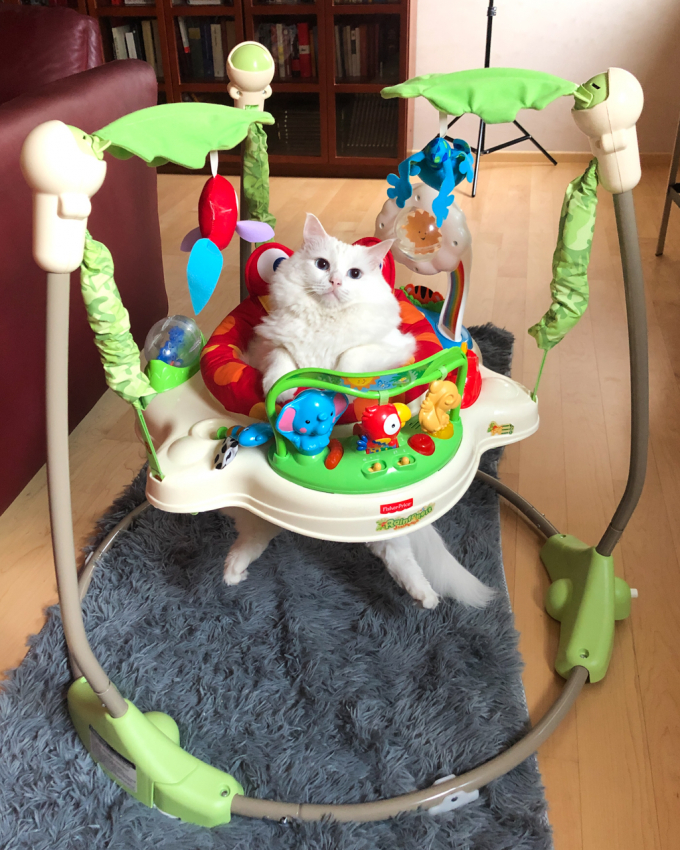 ---
---
Toddler Gift Guides and Baby Gear Reviews
---
Clever gift ideas for toddlers are difficult. Growing up in the 90s in Poland when we had absolutely nothing, I'm still overwhelmed by the amount of choice and amount of things available out there. Still, I think so many toys are completely useless or even unsafe. Whether is birthdays, Christmas holidays, or family reunions, I created gift guides for children any age, including babies.
These lists are not split into gifts for toddler boys and gifts for toddler girls, simply because kids play with the same exact things and we shouldn't put everything into gender categories.
Gifts for new parents & babies | Gifts for Newborns (& baby showers) | Gifts for 1-year-old boys & girls | Gifts for 2-year-old girls & boys | Gifts for 3-year-old girls & boys | Travel gifts for toddlers
I'm also adding a lot of gear reviews and specific toys or items. All reviews are based 100% on first-hand experience and not sponsored or censored. Learn more on the links below – if you have additional questions leave a comment on the article and I'll get back to you as soon as possible.
Music toys | Activity tables | Tricycles | Toddler Backpacks | Step stools | Learning Towers | Inflatable Slides | Climbing toys | Puzzles | Wagons | Scooters | Lunch boxes | Block sets | Bikes | Busy boards | Tool sets | Realistic Dolls | Kitchen Sets | Toddler Cameras | Headphones | Remote control cars | Swings | Pikler triangles | Trampolines | Montessori Practical Items | Montessori Baby Toys | Water Slides
As I found out the hard way that picking the right stroller is not as simple as it seems at first, I tested almost all single strollers, travel strollers, double strollers and various accessories available on the market. Along with a good amount of car seats.
Travel Strollers | Double Strollers | Sit and Stand Strollers | Travel Car Seats | Baby Carriers | Baby Hiking Backpacks
Other baby gadgets and necessary items. When the first baby was born we got gifted an insane amount of things that were absolutely not necessary and found others that were a total lifesaver and needed, but no one really thought of at first.
Baby:
Registry hacks | Baby bassinets | Bath Towels | Bathtubs | Bibs | Blankets | Baby Beach Tents | Baby Soft Books | Bottle Drying Racks | Baby Bottles | Baby Car Mirrors & Window Shades | Baby Onesies | Baby Rattles | Baby Socks That Stay On | Changing Pads | Floor Seats | Foam Play Mats | Baby Gates | Baby Sun Hats | High Chairs | Jumpers, Bouncers & Floor Seats | Long-range Baby Monitors | Nail Clippers | Night Lights | Pillow for Baby Flat Head | Baby Shoes | Spoons For Self-feeding | Baby Swings | Teethers | Toddler Toothbrushes | Baby Utensils | White Noise Machines 
Toddler:
Alarm clocks | Toddler Beds | Toddler Snowsuits |
As a mom you're naturally bombarded with various crazy tips and new trendy advice on how to raise your kids. I included various tips and the most well-asked topics:
Pregnancy & Maternity Useful Tips & Gear
---
I've been pregnant three times and ended up with two beautiful children. Each time my pregnancy journey has been way different and not without unexpected surprises. My first son was born in Poland which wasn't planned at all (if you're interested, here's a long read), while my second son was born in Mexico which this time was planned.