This post was sponsored by Chicwish. As always, all honest opinions are my own.
Chicwish is a company that stands by the sense of chic style while keeping their excellent quality and affordability. I've been shopping from them for a few years so not surprisingly, a ton of my favorite pieces are from there.
The company produces designer-inspired women's clothing at moderate prices. What I love about Chicwish: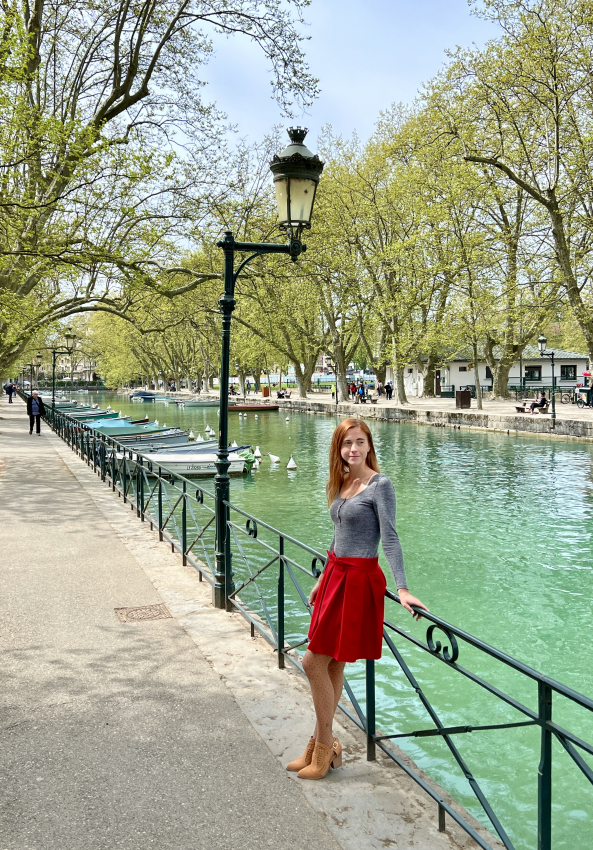 Quality
It comes without saying that quality is important to me. I was skeptical about the quality of Chicwish clothes because many items coming directly from Asia can be a hit or miss.
Their chiffon skirts are never see-through, even when they're in light colors as they have multiple layers. Their coats last forever – I had my last one for over 4 years!
I've never received a piece of clothing that was of bad quality from Chicwish, to be honest. While I might have some issues with sizing, their items always looked more expensive and luxurious than the price tag suggested.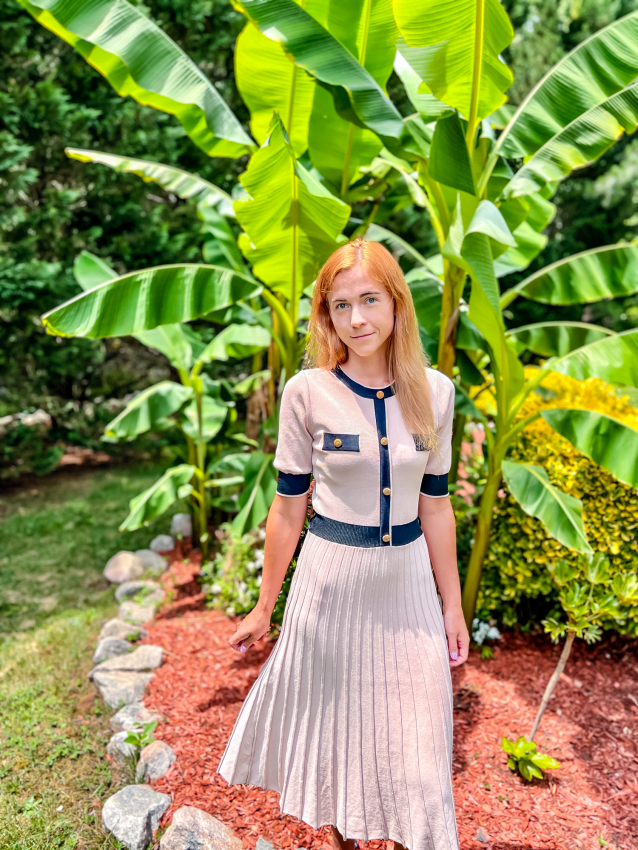 This brings me to the next point:
Affordability
Chicwish is on the pricier side, but it's still affordable. How do they do that? Their products are shipped directly from Asia, which saves on a third-party middleman who imports and then resells for higher prices.
If you find something you like on the website, favorite it by clicking a little heart and wait for it to go on sale. They do flash sales often!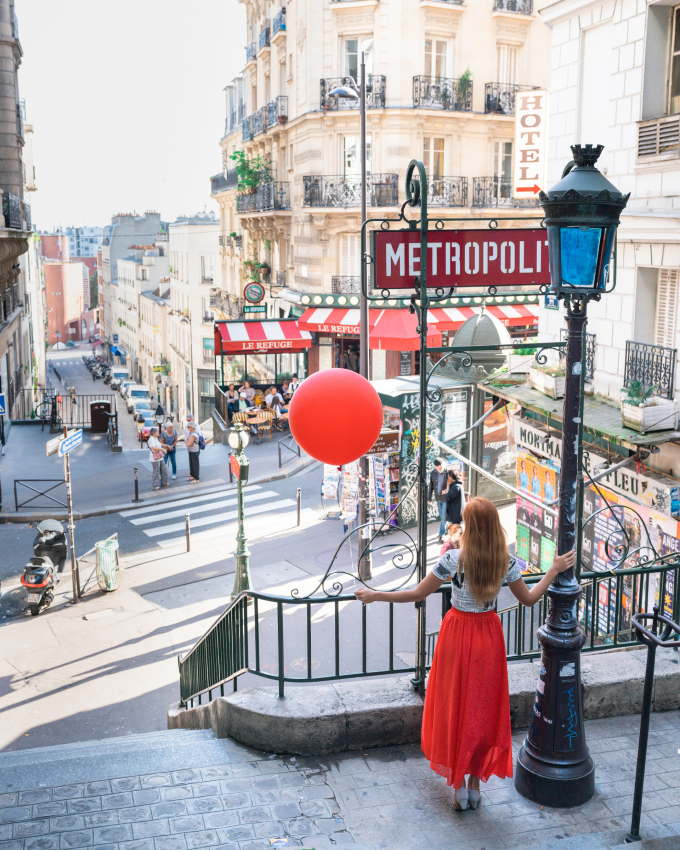 Timeless pieces
As the style is vintage-inspired it never goes out of style. I still have skirts and dresses I bought from Chicwish years ago and I still wear them.
One thing to take into consideration is shipping. They ship directly from China so shipping may take longer. Some pieces reached me after more than a month, so I recommend ordering early enough to make sure you get your items on time.
The good news is that if there is a delay or something goes wrong, they have a kind customer service that responds quickly.
---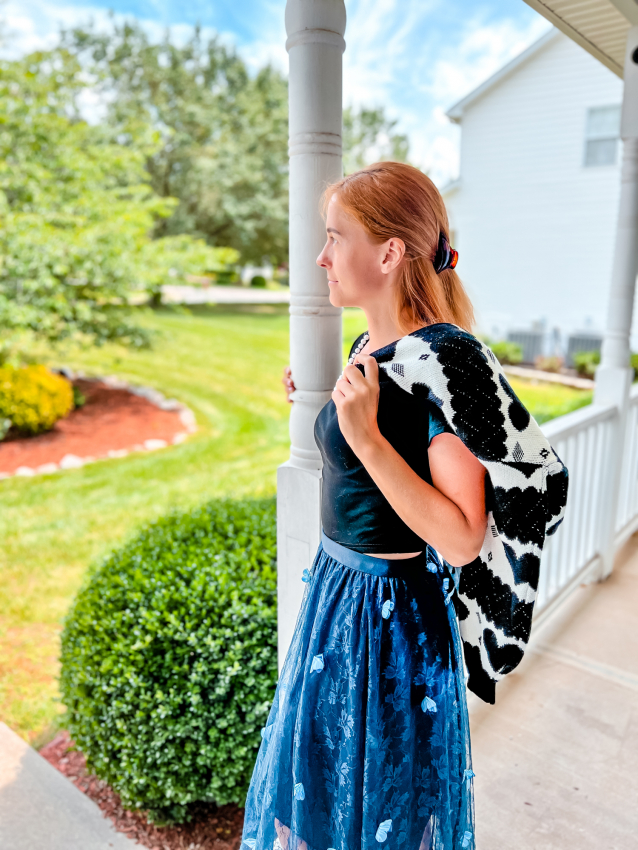 My Favorite Pieces from Chicwish:
Some of my favorite Chicwish outfits include skirts, sweaters, and dresses. The dresses are flirty and timeless, skirts are original with many 3D applique designs and sweaters are super thick and heavy. You could wear Chicwish sweaters instead of a coat in the autumn. I love the way they use colors and flowers to make it girly and classy at the same time.
I'm 5'7 and typically wear an XS. If XS was not available (like in sweaters and shirts) I got S and most of the time everything fit fine. I returned a shirt because the S was too big. I also exchanged a skirt because the S was too small, but the M fit perfectly. 
1. CRYSTAL EMBELLISHED FRILLING DRESS IN BLACK, size small – This is a comfy pretty dress that can be dressed up or down, depending on the occasion. It doesn't have to be ironed. While it's non-stretch don't size up – I wish I had ordered an XS because it was slightly big.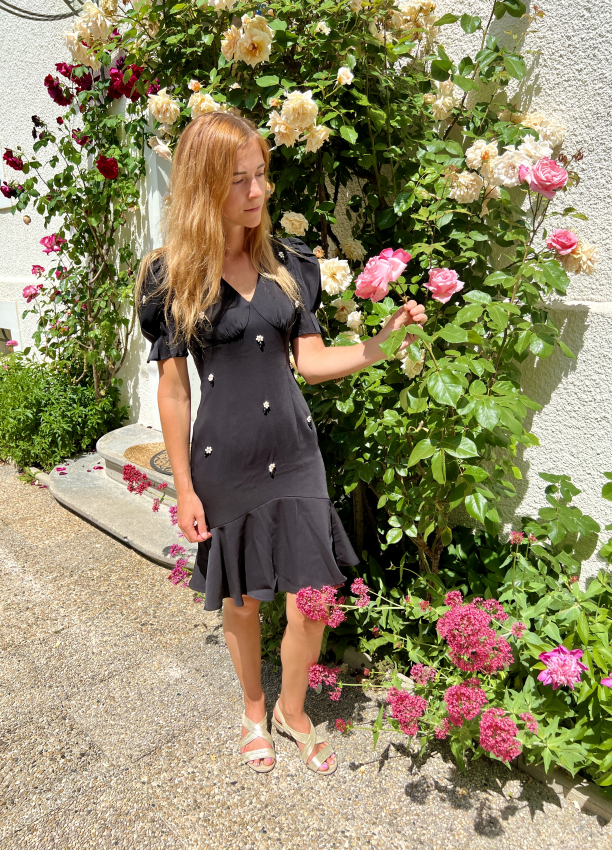 2. SWEET YOUR HEART BOWKNOT PLEATED SKIRT IN RUBY, size medium – This is the cute skirt that I exchanged for a size M. Even though the Small fit, it felt less comfortable.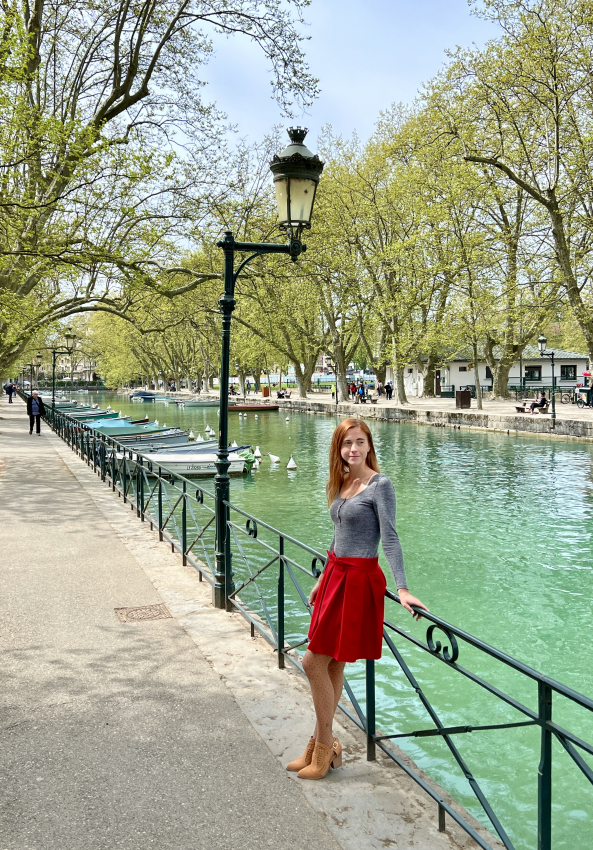 3. DOUBLE-LAYERED 3D BUTTERFLY LACE MESH SKIRT IN NAVY, size small-medium – I have other similar skirts from Chicwish and loved them, but this one wasn't my favorite. The lining was a bit shorter than the outside layer and it didn't look as I imagined.
Below paired with Pearls Decorated Fitted Crop Top that complimented the skirt nicely.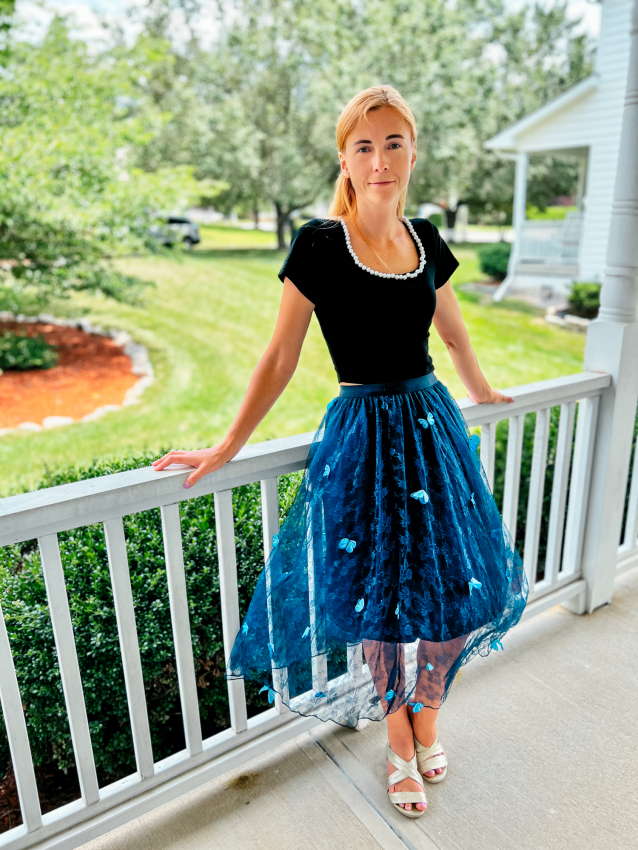 4. PLUNGING V-NECK BOWKNOT RUFFLE TRIM BIKINI SET, size small – Beautiful bikini that I took with me to French Polynesia. The "wings" looked amazing after the wash and were stuffed in the suitcase.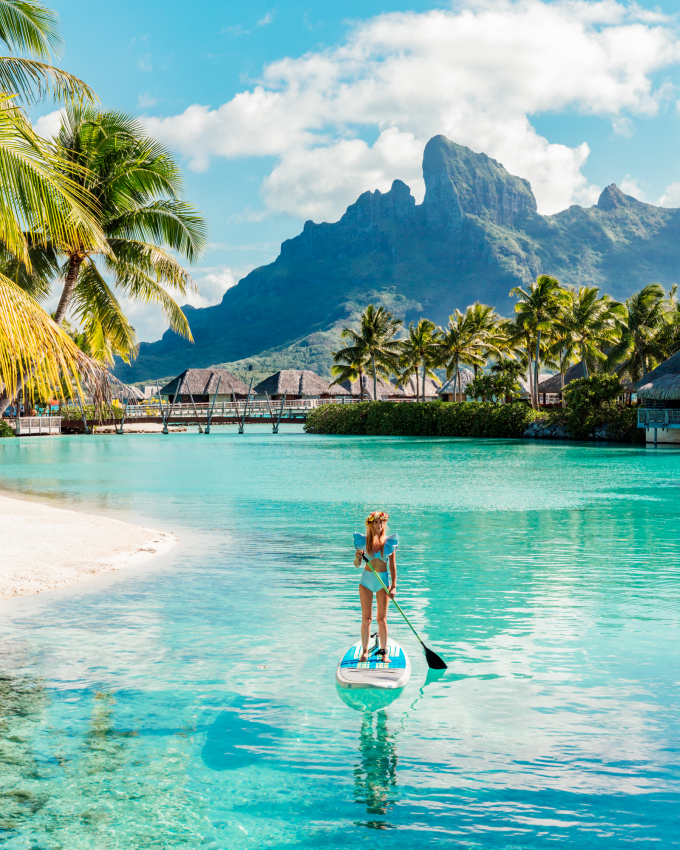 5. WINE RED PLEATED MAXI SKIRT, size small-medium – I LOVE this skirt as it's super comfy and goes with everything – I've been wearing it for years (this is actually a photo from my 2018 trip to Paris).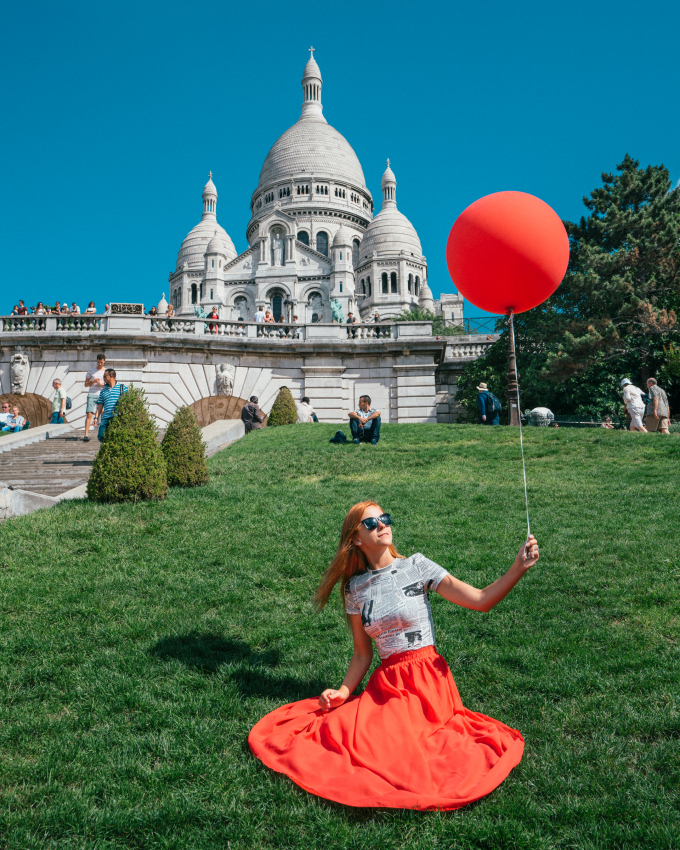 6. CUTENESS ON SLEEVES CHUNKY CARDIGAN IN WHITE, size S – Probably my favorite item from Chicwish ever! Super comfy, stylish, and warm sweater. I wore it with a dress and with pants. On not so rainy days, it can replace a light jacket.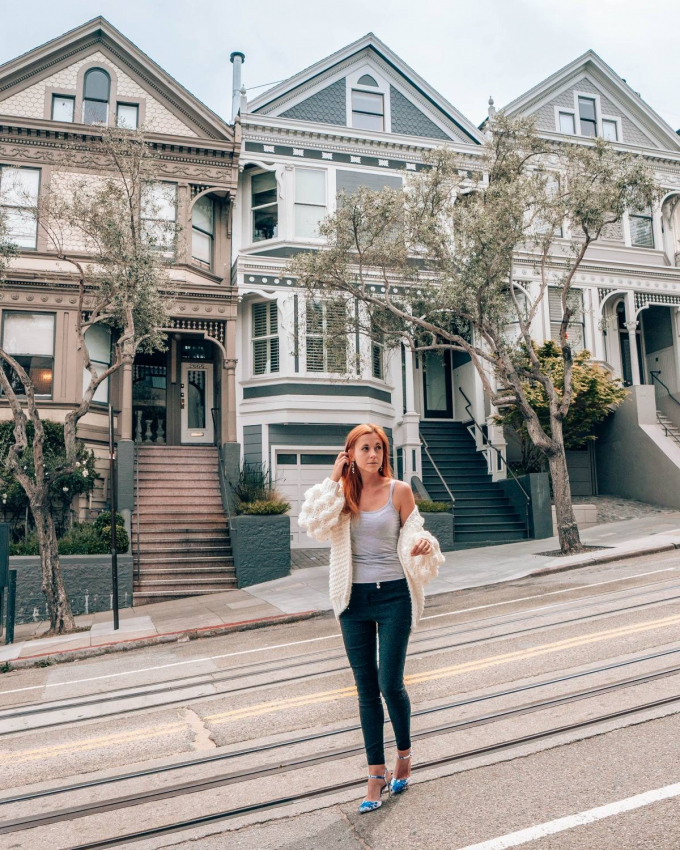 7. SHORT SLEEVE BELTED CONTRAST PLEATED DRESS – I surely love this dress as it could be worn to the office or casually around the house. The knit fabric is soft and comfy) and I totally see it working both all seasons.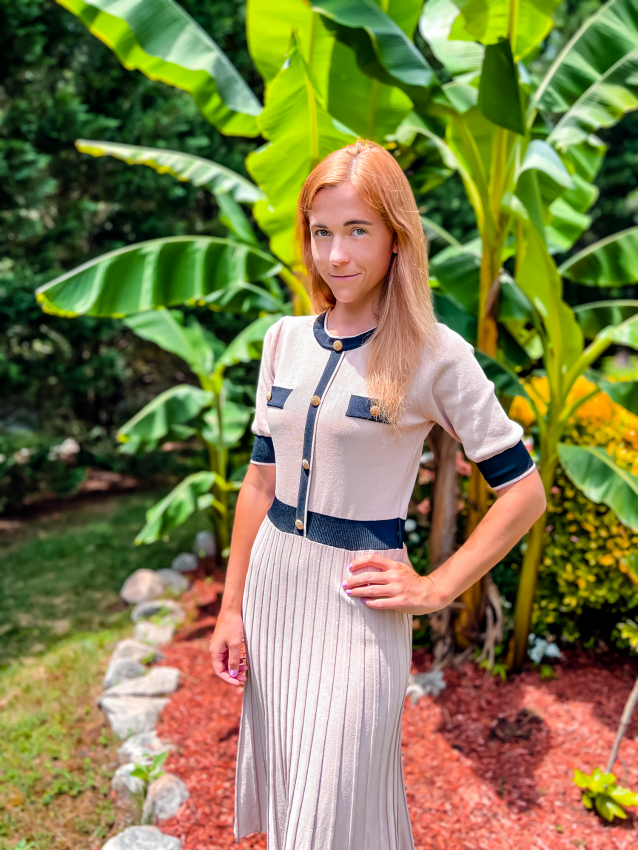 ---
The quality is always as advertised, materials are up to their standards and images accurately represent their products. I would highly recommend Chicwish to every woman!