All my life I've been told that I can't do jobs I want because of my psoriasis. Back when I was graduating from high school, some acting and broadcast journalism schools had 'no visible skin conditions' as a requirement for admission.
Women whom I knew had psoriasis didn't really go to swimming pools and always wore long sleeves to cover everything. People have been on the end of really nasty comments, been asking sufferers to leave swimming pools and hairdressers would often refuse service.
Essential Fashion Tips for Women with Psoriasis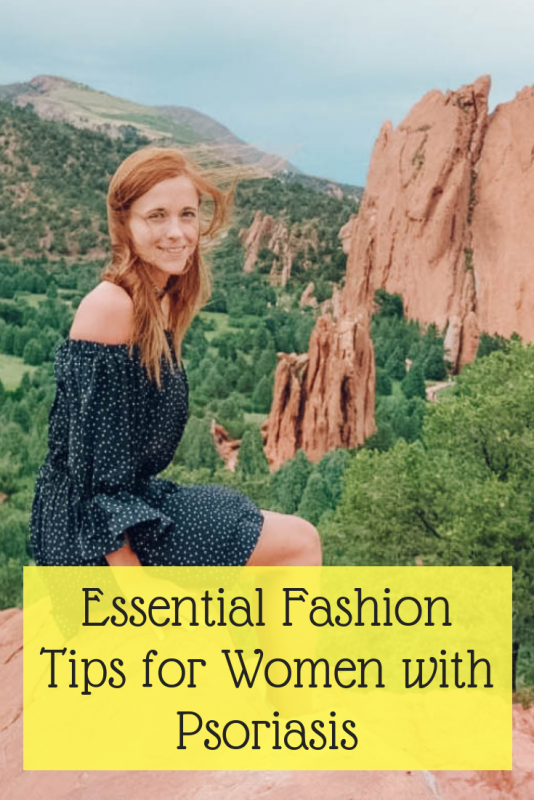 Psoriasis wasn't something well-known and even though it's still not broadly acceptable, times have changed and one should definitely not hide from everything. Neither you should be stopped from doing what you want to do because of your skin.
Kim Kardashian suffers from it, Avril Lavigne has it, model Cara Delevingne suffers with it and they're both in publish eye all the time. People rely on their fashion advice and enjoy watching them. And regardless of what you think of the Kardashians, thanks to Kim people are now more aware of the condition.
Here's how you can best conceal psoriasis.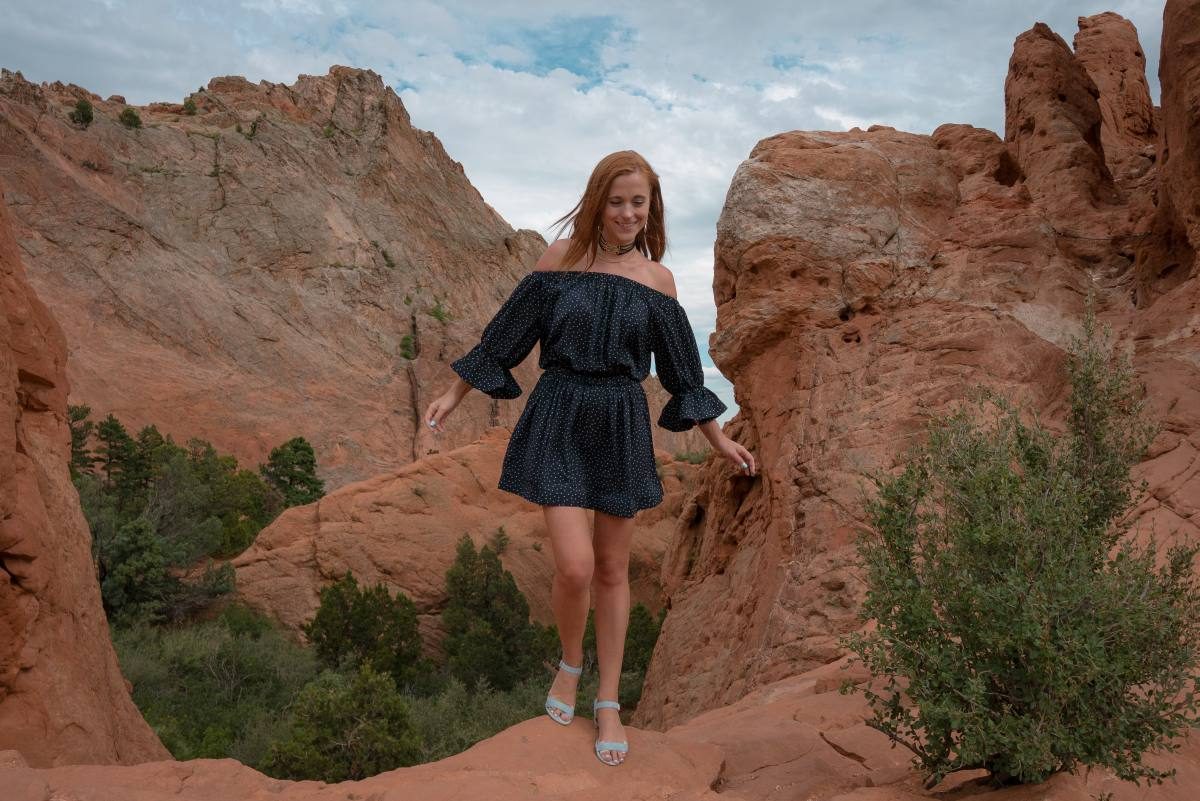 I firmly believe that you can still look and feel stylish while having psoriasis. I usually apply my creams and a ton of lotion around 30 minutes before I put my clothes on, wiping off the excess ointment with a towel. I mentioned this cream before, but for small flares, I use a Chinese yellow cream from Amazon – it really does miracles!
---
Body Makeup
While many women prefer to fully cover up, I'm not always the biggest fan of that. I recently discovered Dermablend Leg and Body Makeup which can cover even my tattoos, so it does a pretty good job with psoriasis. Of course, that would work better with plaque psoriasis than guttate, as my tiny dots aren't flat. I used it all over my legs and arms.
VERY IMPORTANT: Remember to wait at last 30 minutes and wipe the excess makeup with a paper towel before putting your clothes on. Otherwise, you'll get stains.
Right lightweight fabrics
Not all fabrics will do you any good. While you might think that cotton is always great, I don't find it nice to my skin. Especially when it comes to fluffy cotton, it makes my skin itchy. I definitely recommend using lightweight fabrics, such as my
I definitely recommend using lightweight fabrics, such as my favorite polyester. I have to admit that 80% of my wardrobe is based on polyester. Apart from polyester, I don't experience any issues with rayon and spandex.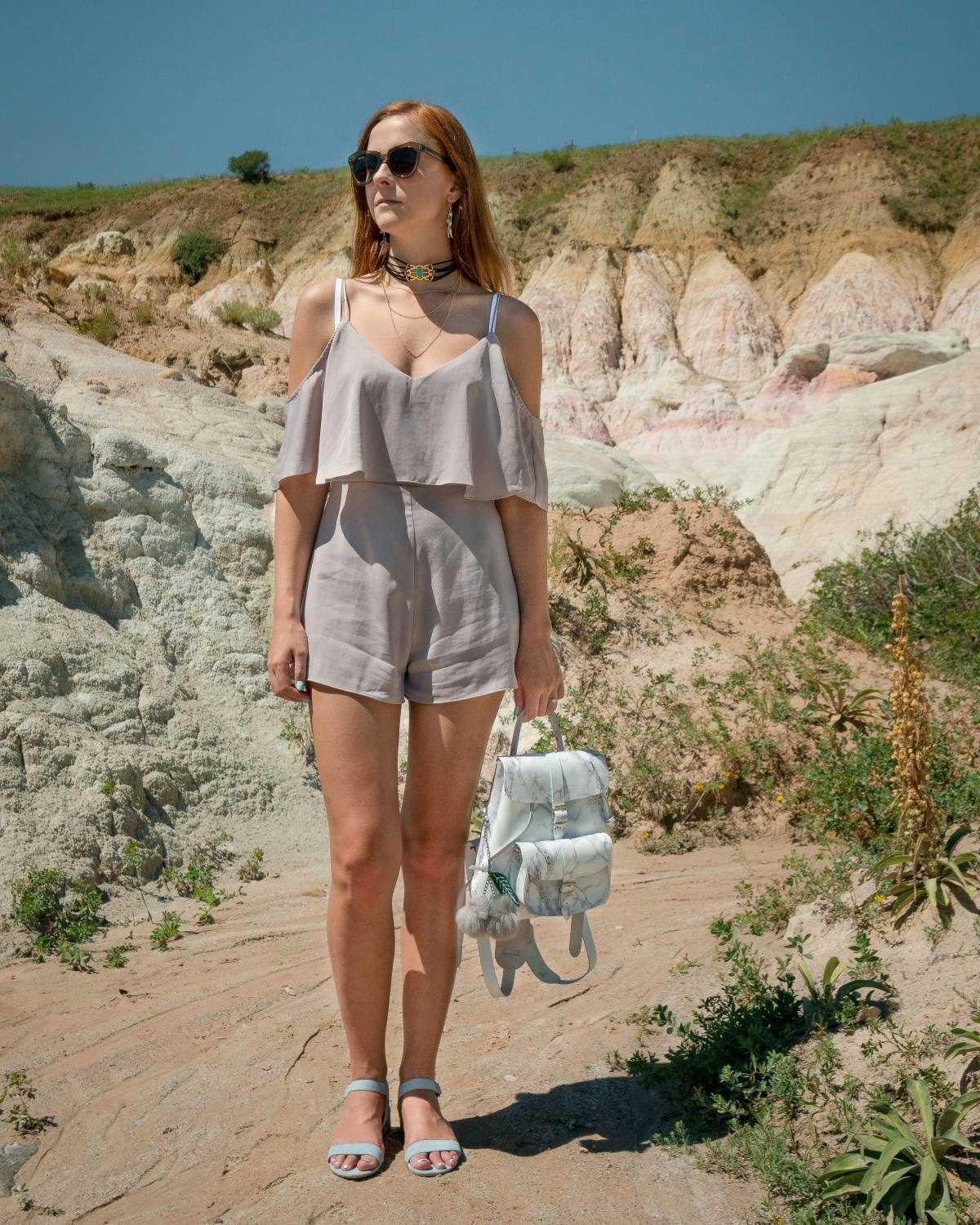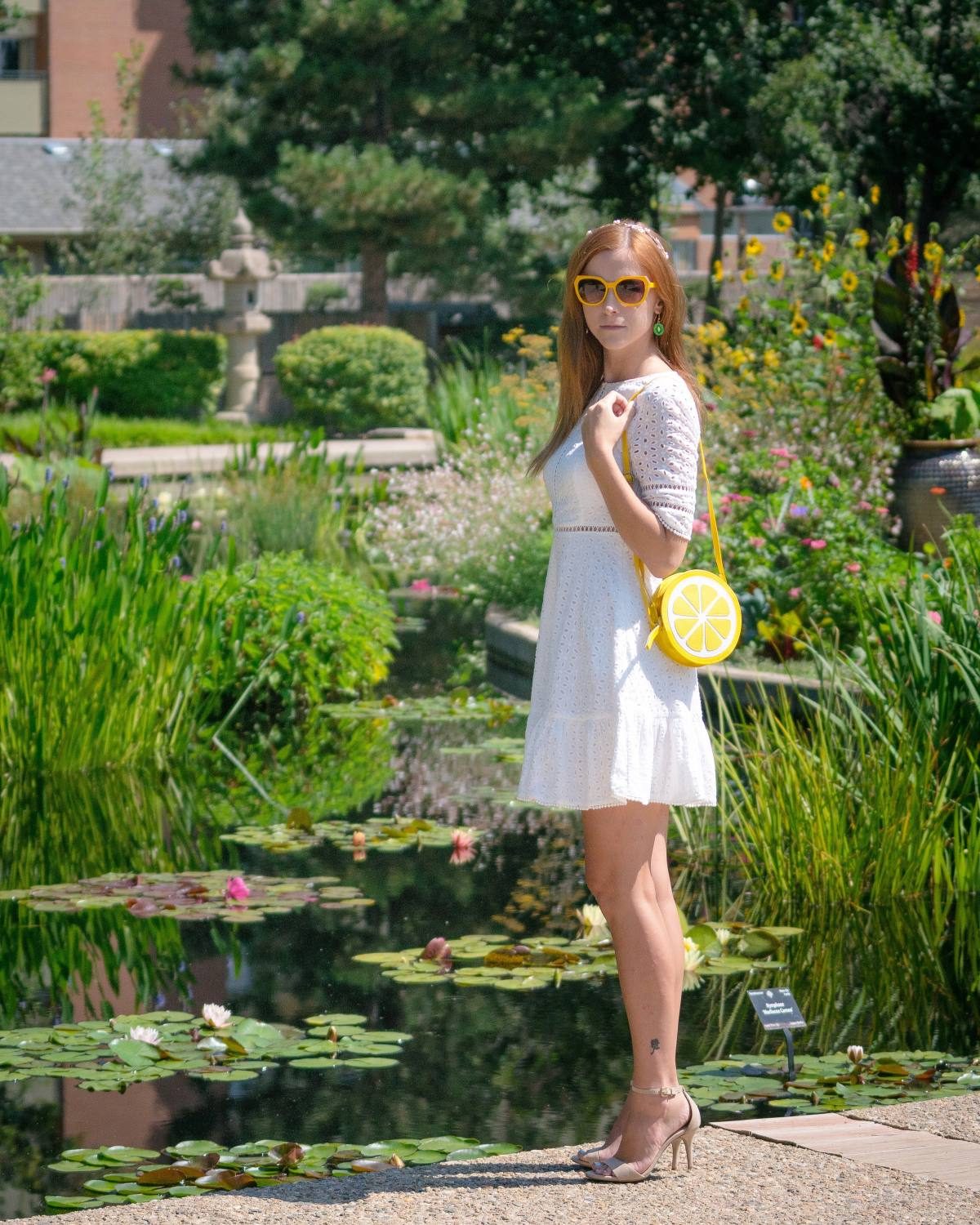 ---
Avoid wearing black, but not always
For those with scalp psoriasis like me, black is usually told to be avoided on the top half. While I used to follow that rule, it's not always the case. Black with a pattern is totally fine! Opting for fun patterns like polka dots or gingham is an instant mood-lifter.
I actually found some black dresses that are made for psoriasis – like this one as it imitates white flakes with its dots.
It's also time to embrace your 'new black' of different shades of taupe and grey. White is also in fashion this season, with stores pushing entire 'little white dress' collections. Brighter colors will help you stand in a sea of black, particularly in sunny destinations.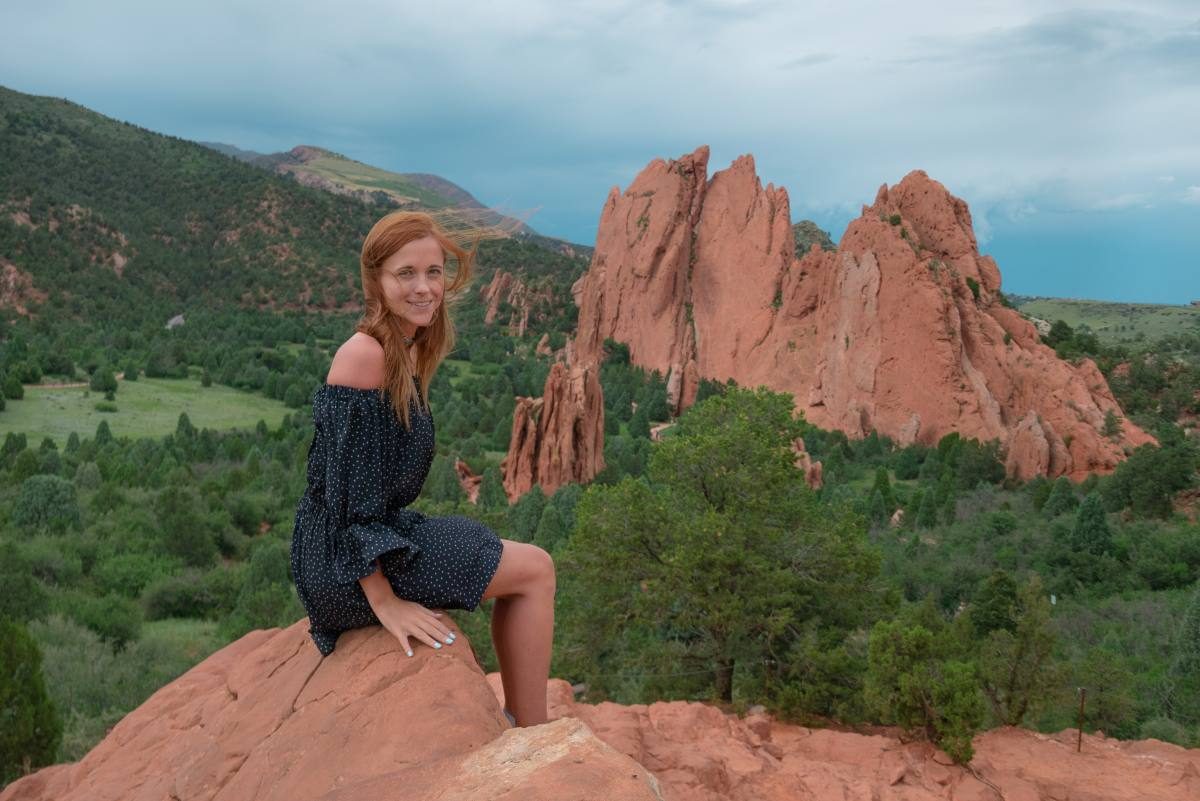 ---
Enjoy sparkles & sequins
Colors of your clothing are important, but so is the decor. If you're worried about flakes from your scalp covering your clothes despite the color, try something different – sparkles and sequins.
Flakes simply slide off sequins, so you can sparkle without worry. I guarantee you'll also look stunning in a dress like this one!
I actually recently purchased an entire collection of sparkly things including my shoes and my notebook.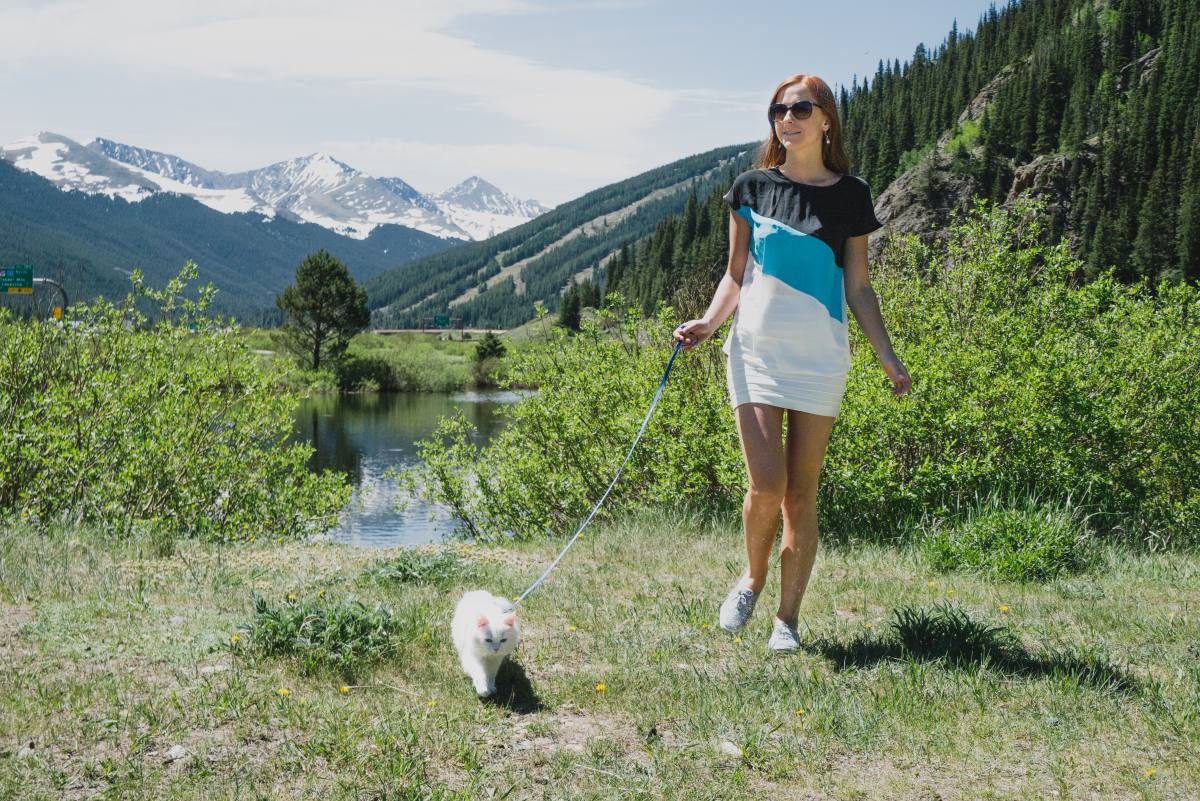 ---
Stockings are awesome
If instead of a body makeup you'd rather cover up, or simply looking for something for the winter, stockings are your lifesaver. Personally, I don't like fully black ones as they take away the attention from the outfit and shoes. I go for 'fun' stockings with different patterns, which fully cover up any spots and add a wow factor to the outfit.
I get stockings either on Amazon or when I have a chance, at Primark. While Primark's quality is often questionable, their stockings never fail me.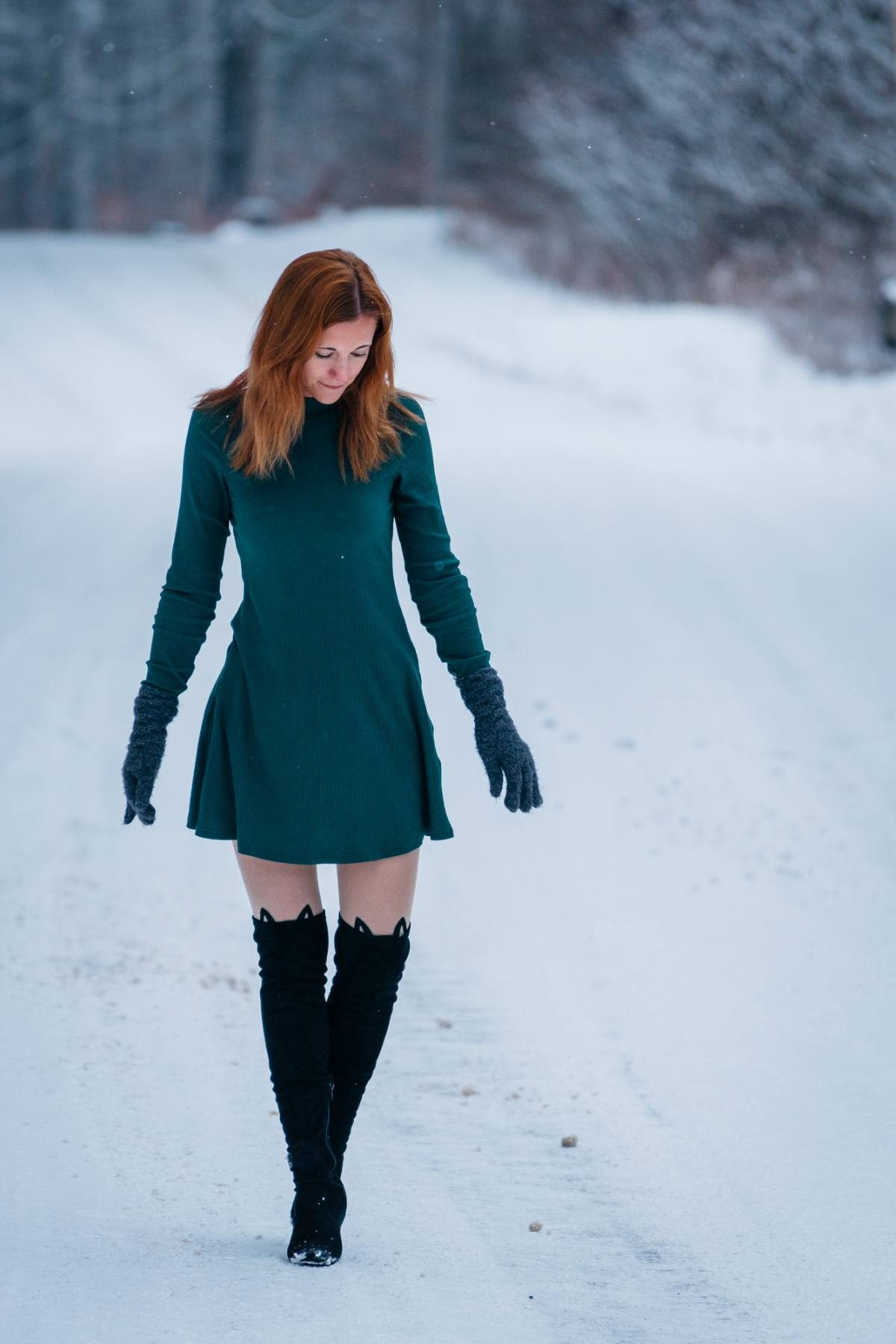 Boots are back in fashion
I always considered boots an item for the winter, but fashion doesn't fail to surprise me. These days, luckily for us with psoriasis, boots are popular all year round. I really feel like someone out there really did me a favor by creating these cut-out spring boots.
If you want to cover spots on your feet, use boots. If you want to hide your legs, over the knee boots can be worn easily. Some even have toes and heels cut out, so they're definitely NOT for the winter use.
---
One-piece Bikinis are Popular Now
Don't want to show your back, or belly on the beach? No problem! These days there are so many gorgeous one-piece swimwears, that I'm always leaning towards getting them instead of a traditional bikini anyways.
One tip for fellow psoriasis girls: always check the low part of the swimwear. My butt is usually a one piece that's most affected, so cut-out swimwears just won't do it for me. Plus, in my opinion, they make you look slightly too revealing on Instagram anyway.
LEFT: too narrow butt line; RIGHT: nice wide butt line. Find out where to buy affordable bikinis.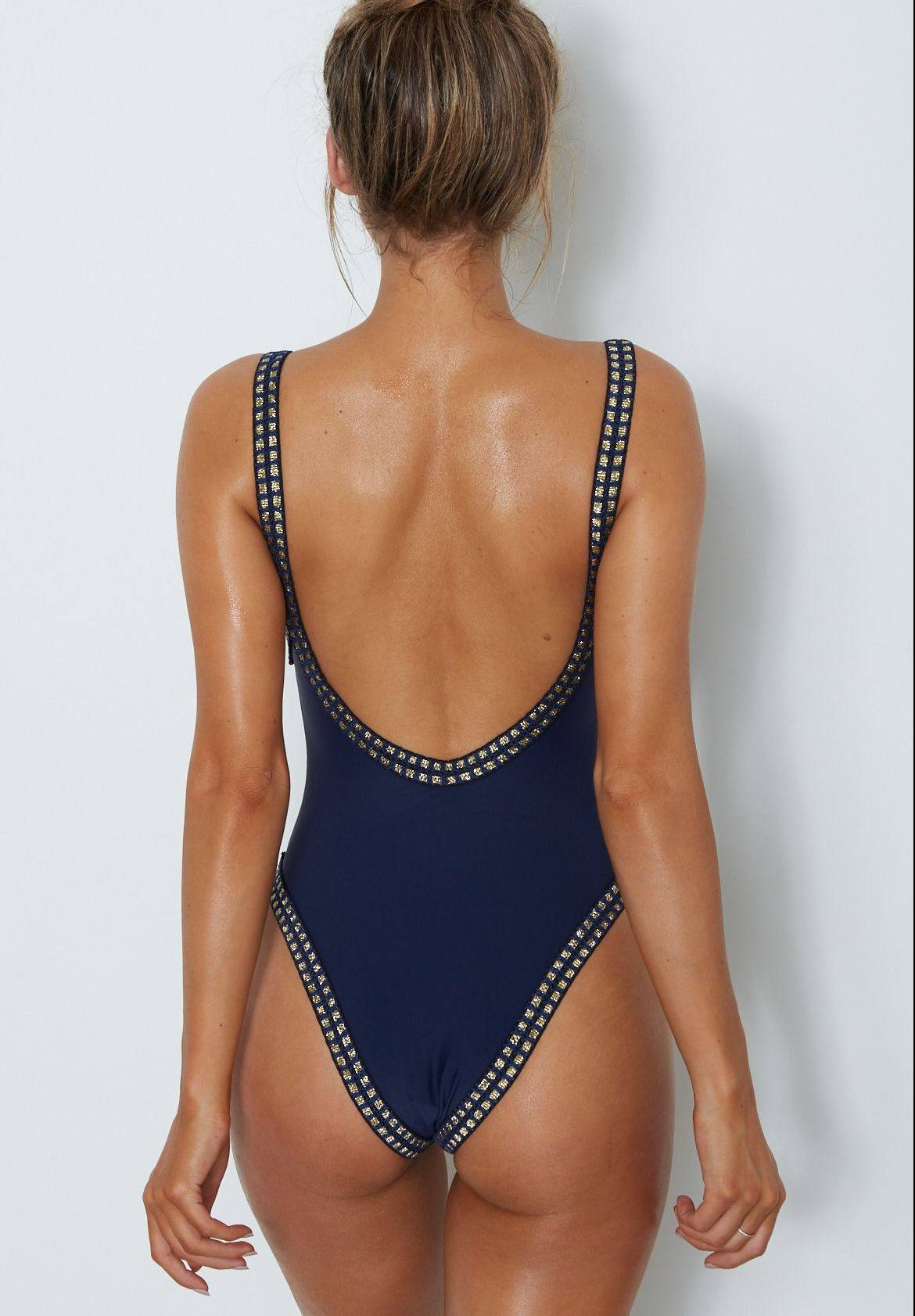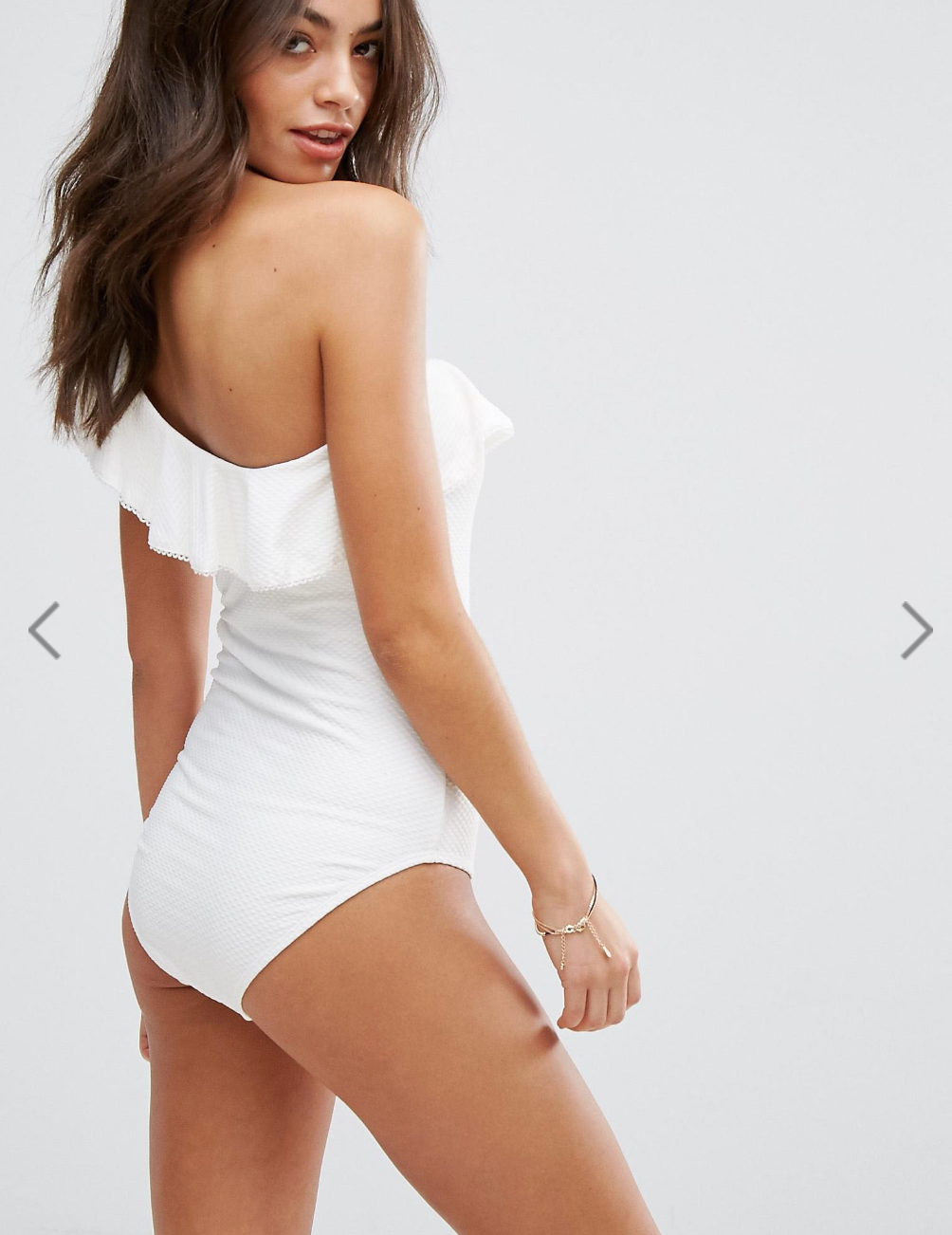 ---
Beige and camel flatter
Camel color never dates, flatters almost everyone and conceals psoriasis.  Invest in a camel blazer, coat or jacket for a wardrobe staple that always works with every other color and looks stunning.
Accessorize a lot
Psoriasis spots are easy to see, so you need to distract the observant. If they're focused on your accessories, people will barely notice some red spots, right? Necklaces, earrings or watches are good ways to get peoples focus on the right areas.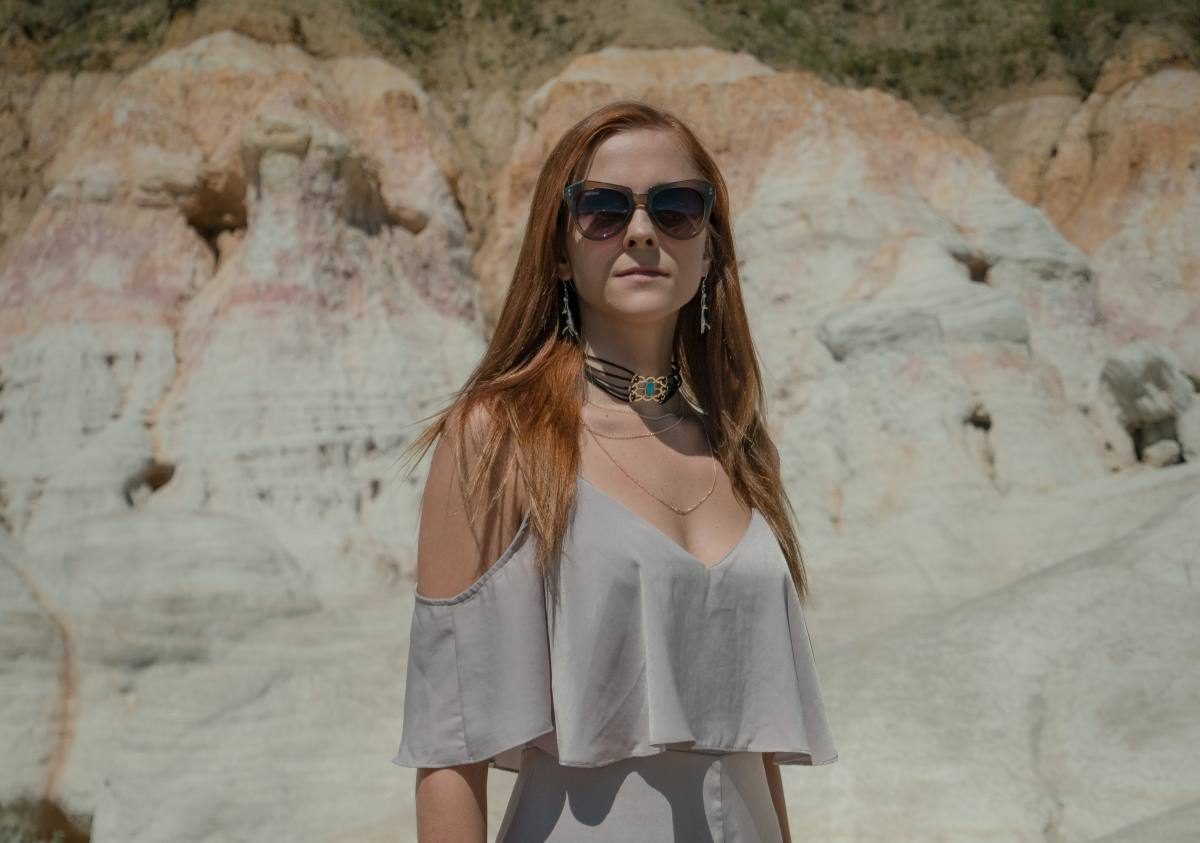 Do you have any other tips? I'll be publishing Lookbooks from different locations soon In the meantime, you can get more fashion inspiration here!