Many young people these days decide to take sabbatical and travel. It could be a fantastic opportunity to have a life-changing experience, see the world and meet new people.
But, at some point, you might have to go home and get a job (unless you're already working remotely). Normally you need to account in some way for the time spent away from work. Travel will create a gap in your CV that's not an obvious one.
If you have kids, a gap can be caused by maternity leave. If you're sick, that's also easy to explain. Travel does not always seem like a win on your CV.
Many travel bloggers make it seem that it's easy to include travel in your CV and get a new dream job. I fell for it too when I was younger and this is why I'd never tell you to skip school to travel at the first place.
While it's possible to use your experience traveling abroad for your resume and attract future employers, it requires some strategy.
How to Represent Travel on Your Resume?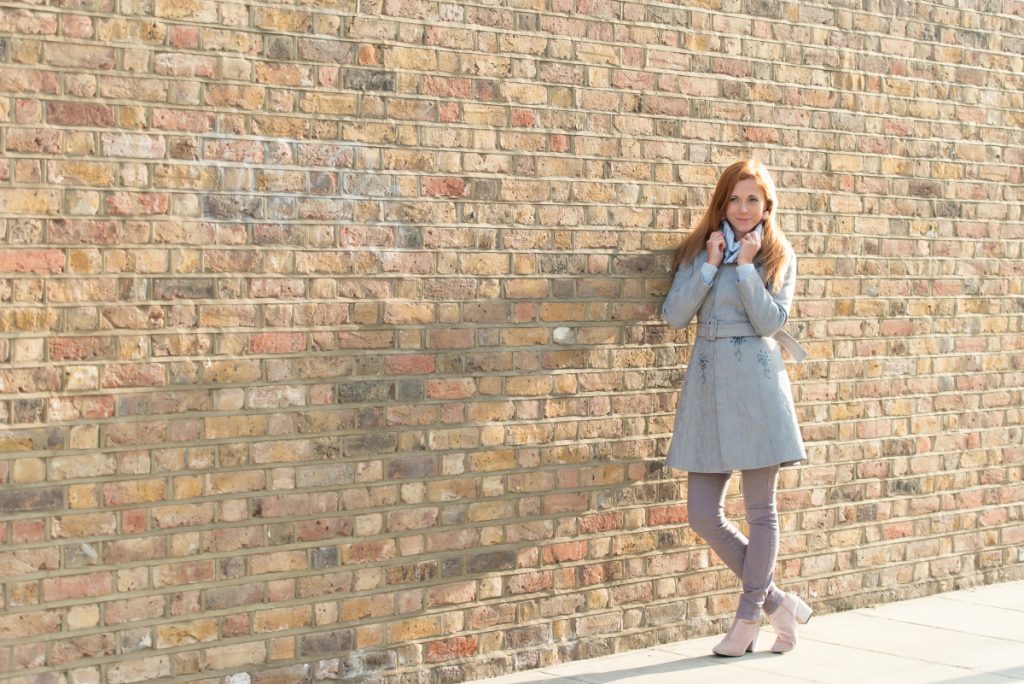 A gap year has been extremely popular among young Brits and even some Americans, but not so much for continental Europeans. In Europe, the mindset is still the same: graduate high school and go to college.
For two reasons: money and time.
Money can always be an issue and many middle-class people still perceive those traveling for a year at such a young age as privileged. Even my first impression growing up when someone took a gap year after high school was "they must have rich parents", because there was no way we could afford that.
Even if I wanted to rebel against my parents wishes and travel for a year I wouldn't be able too since I wasn't legally allowed to work until 18 (in the UK it's 16, USA even 14), so I had no money.
Things finally caught up with me and I took a gap half-year after my undergraduate degree. But, at this stage I was still considered an entry-level 20-year-old with zero-to-none experience (just internships), so finding work wasn't a big issue.
I went to continue my studies and obtained graduate degrees while traveling on weekends, taking short breaks, and gained more professional experience in different fields.
I placed my travel experiences at the bottom in an 'Additional Activities' which included:
Volunteering in Zimbabwe
TEFL Certification & experience teaching English in Mexico
I was young, had lots of education and experience for this age. My language skills, a teaching certificate I got on the way, and volunteering project abroad surely impressed some bosses and helped me get jobs in Mexico.
It also got me a job at one of a very powerful and awarded institutions in the Netherlands, as well as jobs pretty much wherever I wanted to get there.
My travel experiences paid off, but it wouldn't have if I was just a beach bum island hopping in Thailand.
My 22-year-old me would have told you to get jobs abroad, study abroad, learn languages and volunteer. At 30 years old I can tell you that it was a pipe dream that got sold to me by blogs and people who had no first-hand experience with job seeking.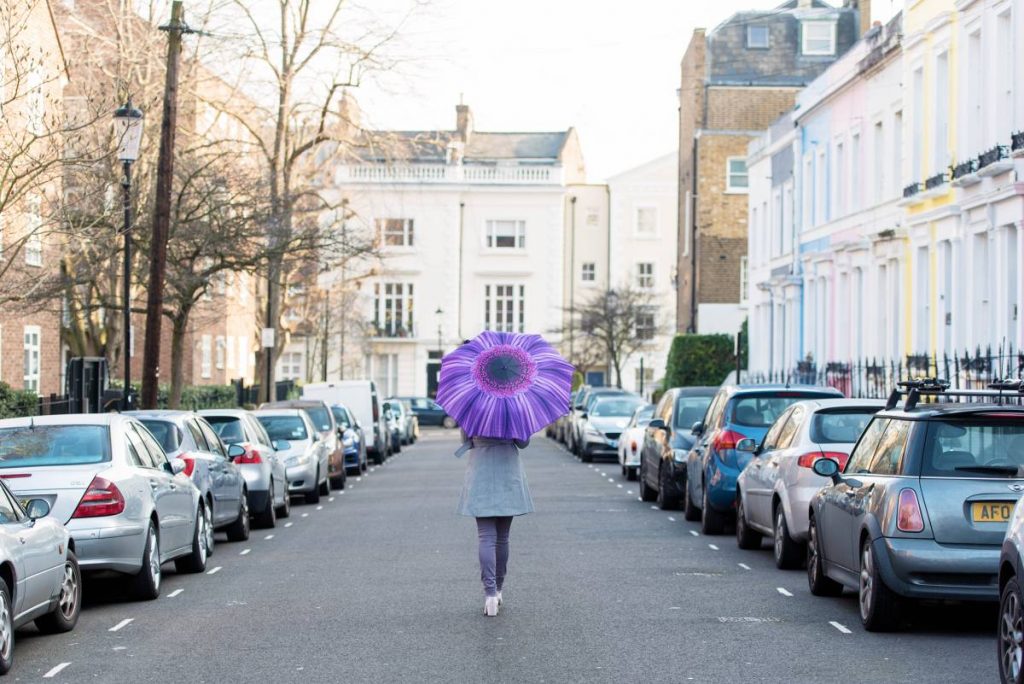 ---
Here's Why I Think You Need to Be Careful with International Work & Travel Experience
Fast forward a few years I had work experience from the UK, Argentina, Mexico, and the Netherlands. My CV was full of experiences that used to impress employees and get me jobs.
Not by choice (I explained what happened here), I had to take a break from working. I went traveling for 3 months straight and moved to the US where I wasn't able to work. This is when my other blog Anna Everywhere really took off and became my side job.
A year later I returned to London, UK to get back into the corporate world. That was what I wanted. I wanted a job that would bring me a regular good income. Either in the UK or again in the Netherlands.
Naively, I thought that based on my CV and adding new experience which was professionally designing and managing a website, working with clients, attending press trips, coding, pitching newspapers, photography, optimizing SEO, etc. – everything concerning blogging professionally would also add a boost my skills and fill a gap in my CV.
After all, that's what all the other professional bloggers are recommending 😉
This is surely not what happened at the age of 25. Blogging on my CV for a year (whether put as entrepreneur, editor, business owner, you name it), as well as volunteering experience, even when combined with a few years regular in-office experience basically ruined my chances of any job. Here's why:
All the positions I applied for were either in digital marketing or PR. I had corporate experience from four companies in the Netherlands and Mexico (one of them is a very well-known worldwide) in this field, as well as working for myself.
In London, I pretty much received 50% of responses to my job applications which is huge in this day and age. The average response rate for a job seeker is about 10%. The problem wasn't getting noticed, but actually getting the job.
No, it wasn't because I sucked at job interviews. In fact, many people I interviewed with stayed in touch and wanted to do business with me later.
I quickly realized that most companies were mostly interested in learning how I grew my travel blog so quickly, how I handled virality of some things, and which strategies I used (like it would be possible to tell them everything in 10 minutes), but had no real interest in hiring me.
When I portrayed my blog as my side job and something small I was doomed as "not knowing how to do the job" and when I put all my stats in my blog was suddenly a great advantage, but I kept hearing "it will become your full-time job soon and you'll quit and we want someone long term".
My volunteering experience and working abroad were attractive to employers when I was 22, but at 26 not so much anymore. It was perceived as a naive dreamer who would soon quit to travel again, so there was no point in hiring me long-term.
In the Netherlands, there was also an aspect of me being a foreigner. Dutch people don't really like to hire foreigners, especially not in marketing, and if they do they'd pay you 3 times less than their own people.
One of my degrees was also invalid in the Netherlands since it was only valid in the UK (same goes for medical fields, certain finance certificates, law, etc.).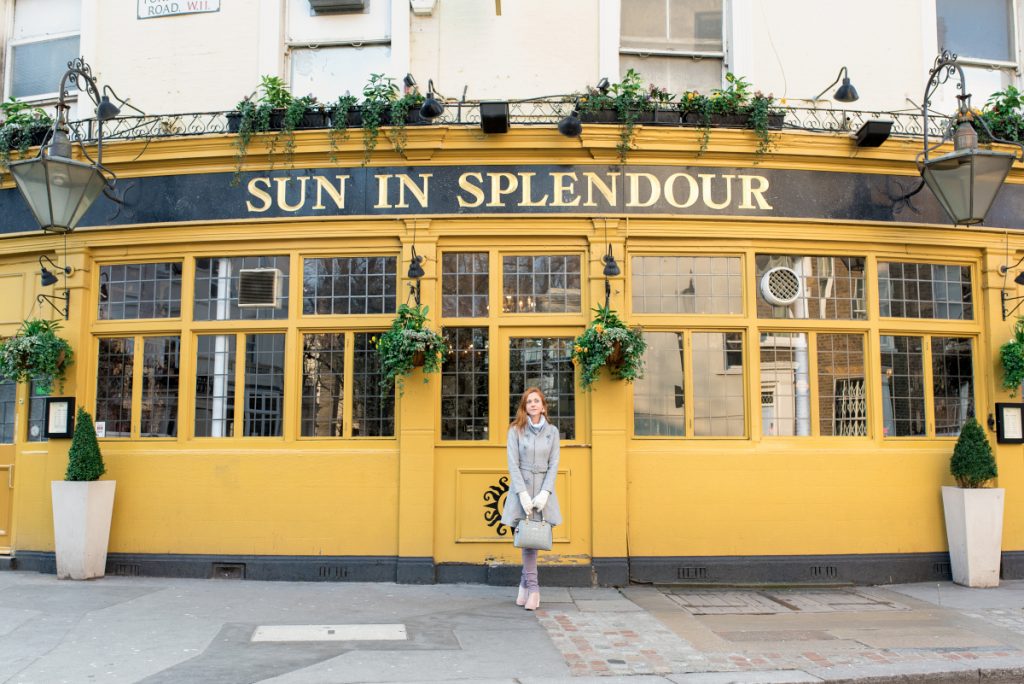 ---
What about my language skills you may ask? Pretty goddamn useless if you ask me. While English has naturally brought me opportunities, any other foreign languages did not.
99% of jobs in the UK, Netherlands, NYC or elsewhere, required languages but only at a native level. It didn't matter that my Spanish was better than my mother tongue – Polish.
Everywhere they wanted a native speaker, just for the sake of it, and because they had many foreigners around they could ask for it. It's a cut-throat world.
Suddenly all these years learning Spanish, Dutch, French, German, or Italian became a waste of time and not something that would boost my career passed entry-level additional skill.
Most of the positions, even if they ended up hiring me, offered me pretty much a recent graduate salary, despite my 5+ years of experience. I wasn't going to work for 1500 EUR again.
My great international experience was also suddenly a big disadvantage, because I had not enough UK-based experience comparing to those who simply went to college and started a job placement right after. The same applied to US-jobs later on. Therefore I was just considered an entry-level candidate everywhere.
Eventually, I got offered a job in Poland that even paid well, but eventually got passed on as they found 8 students from Spain who they could hire for free on Erasmus Internship basis. Even though they had no experience if you could get 8 people for free vs one you had to pay, the choice was obvious for them.
I ended up continuing to build my own business or businesses, and while I make 6 figures at the moment it's not always my dream job.
---
Did I Just Get Unlucky?
Many can argue that I simply got unlucky. I have many stories of friends in the same situation though.
Two friends quit their 7-figure jobs in finance for a year to travel. It took them 3+ years, various headhunters and agencies, upon returning to find a job and, but it wasn't as well-paid anymore.
A few of my blogging friends who used to have great jobs at big famous corporations have been on a job hunt for over a year. When an employer sees traveling, international experience, and even worse – blogging, they get scared and pass.
Many friends who decided to stick to staying in the Netherlands or UK, whether because of their partner or something else, still hold low-paid jobs.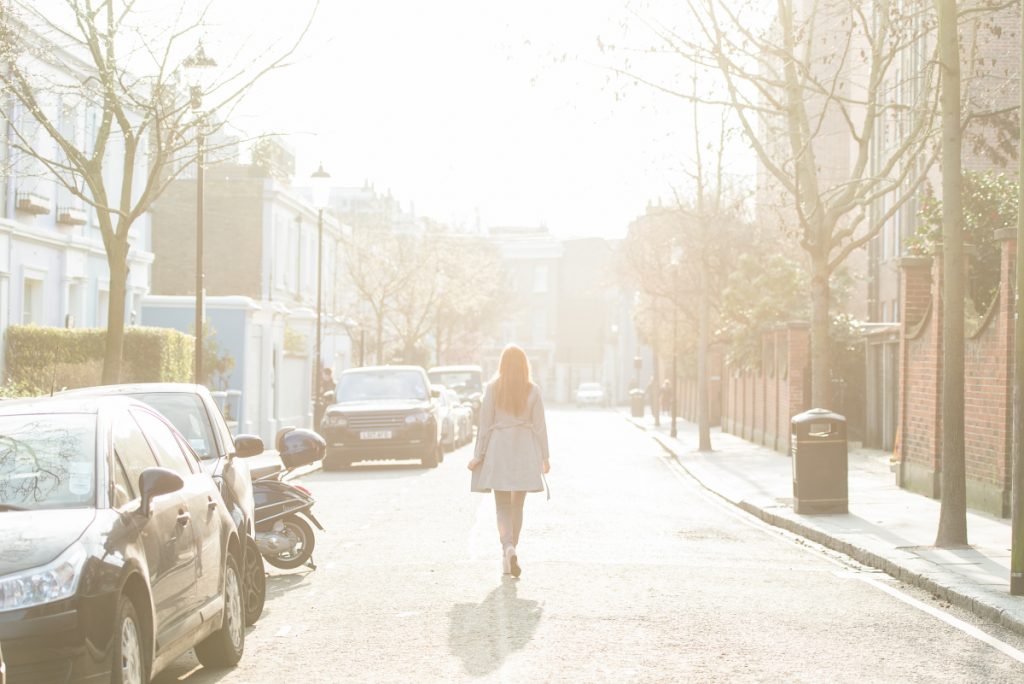 ---
What Would I Have Done Differently Concerning My Resume, Traveling, and Working Abroad?
You probably still want to travel through, understandably. This shouldn't stop you from traveling, as long as you know what to expect in the end. This is what I've learned over the years and what would I have done differently if I could.
1. One thing I would have done differently would be taking a gap-year half-way through college, not after.
Every college will let you defer for a year (you can travel with student discounts), but if you take the gap year after college then you're losing an opportunity to get a recent graduate placement.
Many companies, especially big ones, recruit students during their senior year or up to 12 months of graduation. Once you finish your first year of training you can move on to better-paid positions within the company.
If you go traveling for year, many entry-level positions and internships will be gone because you won't meet the requirement of being up to a year post-graduation.
2. Another thing I would have done differently would be picking a country and sticking to it.
Even though studying at a better university abroad than one at home or wherever you want to be is a great idea, it might not always turn out great.
I LOVED my experience studying in Leiden in the Netherlands as it was the most fun I've ever had studying anywhere else, but quite frankly I wish I either did my undergraduate studies there as well or never studied in Holland at all.
The last degree you obtain is the important one – it's the one that will open the doors for many opportunities in that country.
My qualifications from my UK degree were useless in the Netherlands because it wasn't transferrable (law). I basically would have had to re-study for another 3-year Bachelor's degree to be able to ever practice law in the Netherlands.
Many job placements back in the UK were only available for those graduating with a Master's in the UK, not in another country.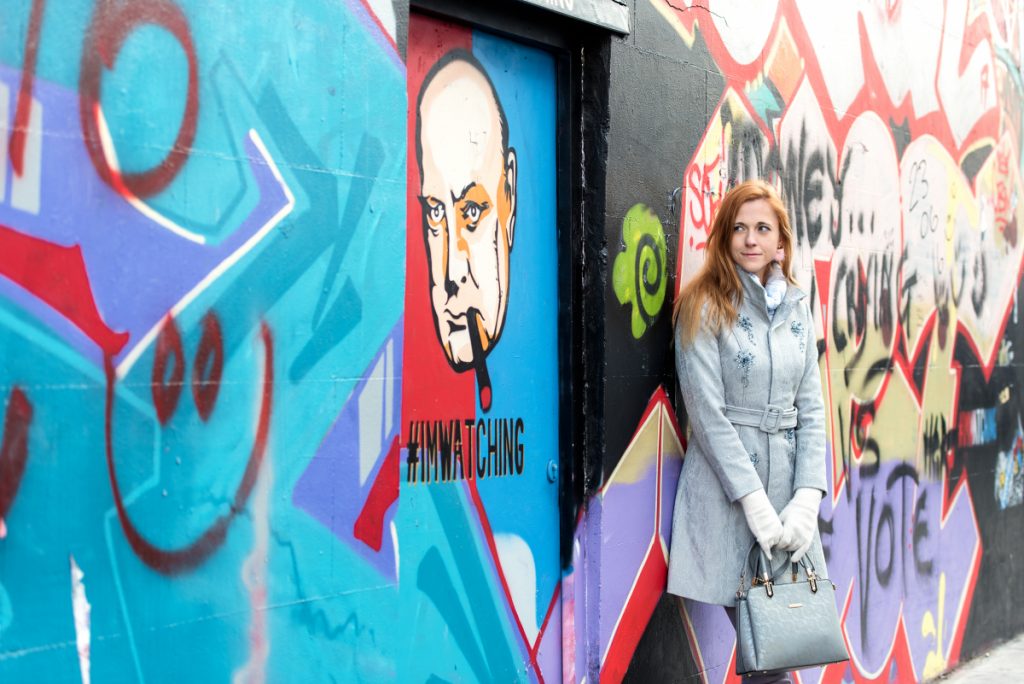 3. I should have taken advantage of Erasmus exchange programs in college.
One thing I never did was doing an Erasmus program. It provides opportunities for students to study or gain work experience in a different European country while completing a degree at home university.
I had this opportunity but preferred to be a full-time student at the university in another country. It's a fun experience that lets you live in a foreign country for a semester or two, then go back and finish your degree.
Best part: you even get a scholarship for your expenses abroad. Looking back, I would have been better off doing an exchange in the Netherlands during my UK degree.
4. I would have focused on one language and not waste my time on many.
Languages were something I was always being told is useful. These days I can say it's useful to order a beer on holidays or get a better deal on a taxi but job-wise not always.
During my undergraduate level I focused on 4 foreign languages (I learned Spanish later in Argentina and Italian a few years later as well), but what I should have done should be focusing on mastering my English even more.
I spoke English, I wrote my dissertation in English, I passed the TOEFL exam, but I was not nearly at the same level an educated Brit or American would be. I definitely struggled with writing that wasn't just straight out of textbooks (many students never pass this stage and graduate just fine with this level of English), but for editorial purposes, it just wasn't enough as I came to realize later.
I swear these days I never use most of my languages. I think the last time I actually used German was briefly 3 years ago when buying a bagel at Frankfurt Airport, not counting watching Dark on Netflix.
5. I would rather not include travel on my CV at all.
I was proud of what I achieved during my travels, what I've learned, the cultures I got to know. But, employers were always scared of me leaving again.
Your experience abroad can be presented during a job interview, or mentioned in your cover letter briefly, but in my case, it often overshadowed my real professional experience.