Sometimes you look at all the bills piling up and wonder when you're going to have more cash than you know what to do with. Do you wonder how you can turn your $50 or $100 into $1000?
It's really not that difficult! A small investment of time, energy, and a few quid can make a lot of difference. With a little common sense and a few side hustles in your pocket, here's a list of the 10 best ways to turn $100 into $1000.
How to Turn $100 into $1000?
1. Investing in Yourself
Spending money to make money doesn't sound very practical, but it is the best way to make real money long term. Investing in yourself by taking a course to learn new skills is in fact the best way to multiply your dollars.
Join a short-term course at a college or community center and gain a skill that you can use in the marketplace. Or sign up to platforms such as Udemy, EDx or Academic Earth and take the same courses online for a much lower price. There's also Masterclass for more hands-on skills.
Once you've got a new skill in your pocket, it'll be a lot easier to crack that job interview or work on that side hustle!
2. Teach Others What You Know
The opposite of learning is of course teaching! Are you good at something? Go teach others how to do it and earn something. Sharing a skill on Instructables might only pay in feeling good and gaining a larger reach, but sharing your skills on sites like Udemy can actually earn you dollars.
If your language skills are good, you can teach English or a foreign language online or in a community school. Sign up to sites like VIPKID, DaDaABC, iTalki, EnglishFirst, and others and earn just by mentoring foreign kids through their language lessons.
Sites like Lingoda also allow you to teach German and French. Verbling allows you to teach Spanish, French and Japanese.
There are many more sites – TeachAway, BuddySchool, goFluent, Tutor.com, and Verbalplanet – so it's easy to pick a site that suits your timings and needs.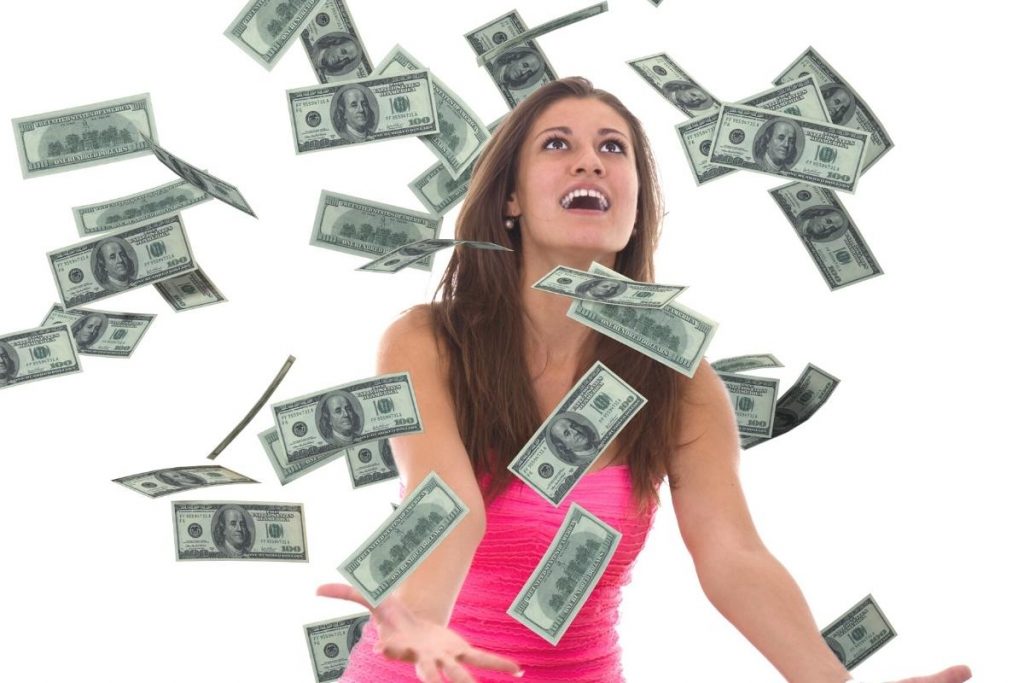 3. Flip Things on Mercari, eBay or other sites
We've all done that. Bought that piece of furniture that was just amazing in the store, but when it got home, it didn't fit at all. Or bought that t-shirt that looks so nice on Beyonce, but it just hangs off our shoulders. Or old tablets and smartphones that we don't use anymore.
There's no need to throw these items in the bin. You can easily resell old stuff that you don't need and someone else might. Sites like Amazon have a trade-in program that give you credit in exchange for your old gadgets, while sites like ecoATM and Decluttr gives you payment the day after they receive your old techy items.
If you have a mix of things to get rid off, marketplaces like Mercari are perfect. You can sell anything from clothes and shoes to furniture and household goods. Old books that you no longer need, Aunt Ida's funky chair, the kid's old toy kitchen, you can sell literally everything on Mercari.
With clothes, you can always sell good quality clothes that you've hardly used at sites that recirculate pre-owned clothing on sites like Etsy, If you're willing to negotiate a bit with the buyer, sell your classy clothes on Poshmark. Talking of posh, if you have designer clothes that you'd rather earn a higher amount for, try selling them on eBay via an auction. Bidding can go quite high and you might end up with a good profit!
4. Make things to Sell Online
Making things to sell online might just be one of the best ways of turning your $100 to $1000. There are so many things you can make at home and sell online, from clothes to trinkets, from bath soaps and candles, from candies to chocolates, and more.
Selling things online is also a good way to turn a hobby into a business. Here are a few starter ideas for items that you sell online on stores like Amazon, Etsy, or Ebay.
Honestly, though, for smaller sellers, Amazon with its host of fees might not be a good idea. I found it easier to open a store on Etsy which has more of a small-business-friendly structure.
5. Start a Blog
Starting a blog may seem like a daunting task, but it isn't. With a bit of structure and a bit of background research, you can turn your blog into a profitable business.
Of course, you also need to be competitive enough or niched enough to rise above the competition. There's no point starting a blog if you don't have readers and don't earn an income off of it unless it's a hobby blog of course.
Pick a good name, get a good site host like Bluehost or GeneratePress, choose a good theme, install essential plugins and start writing! If this seems too daunting, get someone on Fiverr or Upwork to do the basics for you, and then all you have to do is write!
6. Start a Service Business
Is there something you love to do that you can turn into a business?
Do you like dogs? Start a dog walking business. Are you a maniacal cleaner like Monica from the show Friends? Start a cleaning service!
Do you love gardening? Offer your skills to people in your neighborhood. Do you love babies? Parents prefer leaving their children with people who have a good background. Get certified and start babysitting.
Pick a task that you're top-of-the-game at and turn that into a business. You don't even need to advertise. Word-of-mouth is the perfect means!
7. Start A Youtube Channel
Starting a Youtube channel doesn't require any investment apart from time. You don't have to buy a hi-fi camera in the beginning. Just use your phone and buy a cheap tripod stand that costs about $20 to $25 in the beginning.
I started a Youtube channel for my travel blog and it's doing good. But you don't have to focus only on travel. There are so many other niches in which you can start a Youtube channel in.
Are you good at cooking? Start a food channel on Youtube. Are you good at crafts? Start a crafts channel. Home hacks, tech hacks, how-tos, anything works! After you've got the minimum number of subscribers, you can monetize your channel and watch the dollars flow in.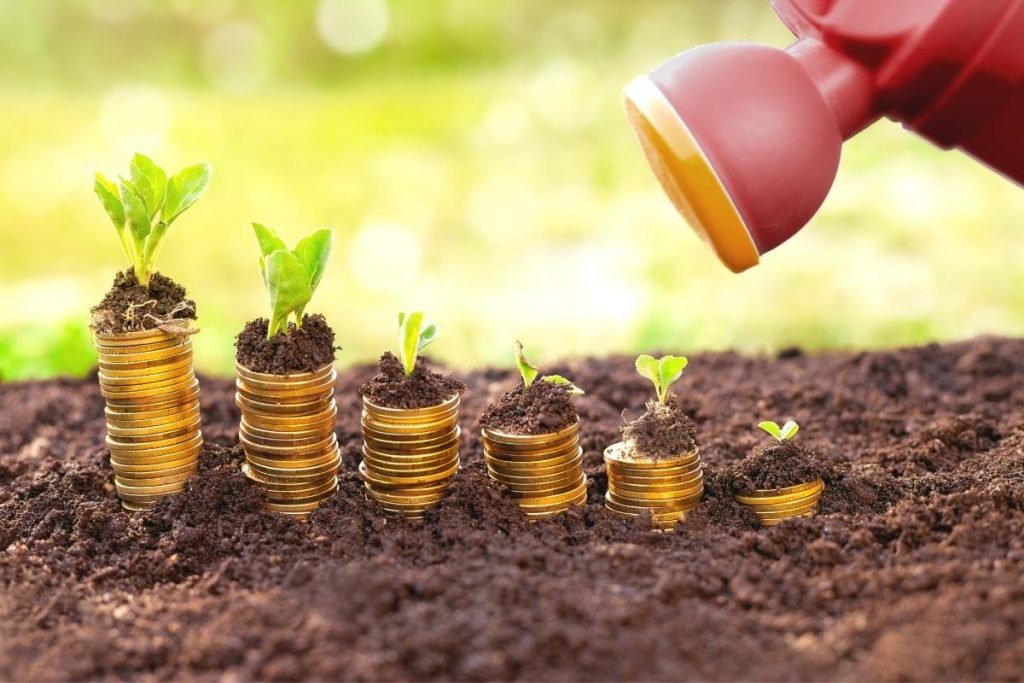 8. Get Paid For Your Skills
This one is a no-brainer. Are you proficient in something? Do that!
Have you completed a course in writing or journalism? Why not become a remote editor or freelance writer and get paid for your work. Can you type really fast? Do transcription. There's so much more you can do.
Become a virtual assistant to companies in different locations doing different tasks – SEO, SMM, design, proofreading, editor, email marketing, voice-overs, travel booking, etc.
Join sites like Fiverr, Thumbtack, or Upwork, set up a profile showcasing your skills, and start applying to projects there. It will take time because of the competition, and you might need to offer lower discounted rates in the beginning, but once you've got a few good reviews under your hat, you'll find it really easy to get more clients.
9. Investing in 401k
The best way to turn a paltry $100 into a noteworthy $1000 is to invest in a 401k. It's the best way to save for a stable retirement. This employer-sponsored contribution to the plan matches everything you put in. So it grows really quick!
All you have to do is choose between a traditional 401(k) Plan or a Roth 401(k) plan and see your money grow steadily every month. There are online financial planners that will help you to choose between plans which is great.
The income you set aside in your 401K is tax-deductible. Plus, it works on a compounding interest basis, which means your income multiples rapidly.
10. Sell Your Photos
Are you good at taking photos? Even if you don't have a DSLR camera, if you have a phone with a good HDR camera, you could put it to more use than taking selfies.
You can take photographs of foodie hotspots or restaurants around your town. You could also take photos of attractions and monuments in your city and sell them online via stock websites. These websites allow organizations and other users to make use of your photos for a small fee and transfer the commission to you.
You might not get a lot of money by selling photos, but it does provide some steady monthly revenue. Register with a number of stock sites such as Shutterstock, Getty Images, Stocksy, or Alamy to earn a commission with their payouts.
These are some ways to make money online easily. And you don't have to stick to just one of them. You can work on multiple projects so that you can have different streams of income simultaneously. Which of these have worked for you? Comment and let us know!