Shopping is something almost everyone loves. So mystery shopping is the perfect way to earn some extra cash, apart from selling things online or starting an Etsy Shop.
Use your shopping skills to conduct market research for different companies and provide them with data, while earning something for the work you did!
Mystery shopping isn't a way to make a lot of easy money, but if you're looking for that extra $100 or $200 a month, working as a secret shopper goes a long way! Plus, you also get free stuff and credit to spend at restaurants, cafes, or stores.
What Is Secret Shopping? What Is Mystery Shopping?
Mystery shopping is really simpler than making money online. You visit a store, buy an item, or with bigger goods, pretend that you're in the market for a new product, and rate your interactions with the staff at the store.
Your job is to provide the company with feedback on improvements that could be made – does the store need to be cleaner, are sections organized well, are the employees helpful, etc.
Might seem too easy, but it's actually legit work that requires you to make an effort. You have to pay attention to detail and minutiae and be able to remember a dozen or more points to check off your list.
The brands will give shoppers clear steps to follow, distinct scenarios to play out, and specific points to measure. Brands will then use the information collected to enhance customer service and improve internal training programs.
What Characteristics Do You Need To Become A Secret Shopper?
Okay, that was the difficult part. But there's a good part too! You can pick and choose from the available assignments that suit your lifestyle and your schedule.
Of course, some assignments target only fixed places or fixed timings, so being flexible is key! Also remember that if you don't file the report in time, you might not earn anything from that job. Make sure you're punctual!
Be willing to go further than your surrounding area. You'll often find that some of the higher-paid tasks are outside your radius but pay a lot more as well as enough to cover travel to and fro. Be open to choosing those tasks.
And the more experience you gain as a mystery shopper, the better tasks you will be assigned.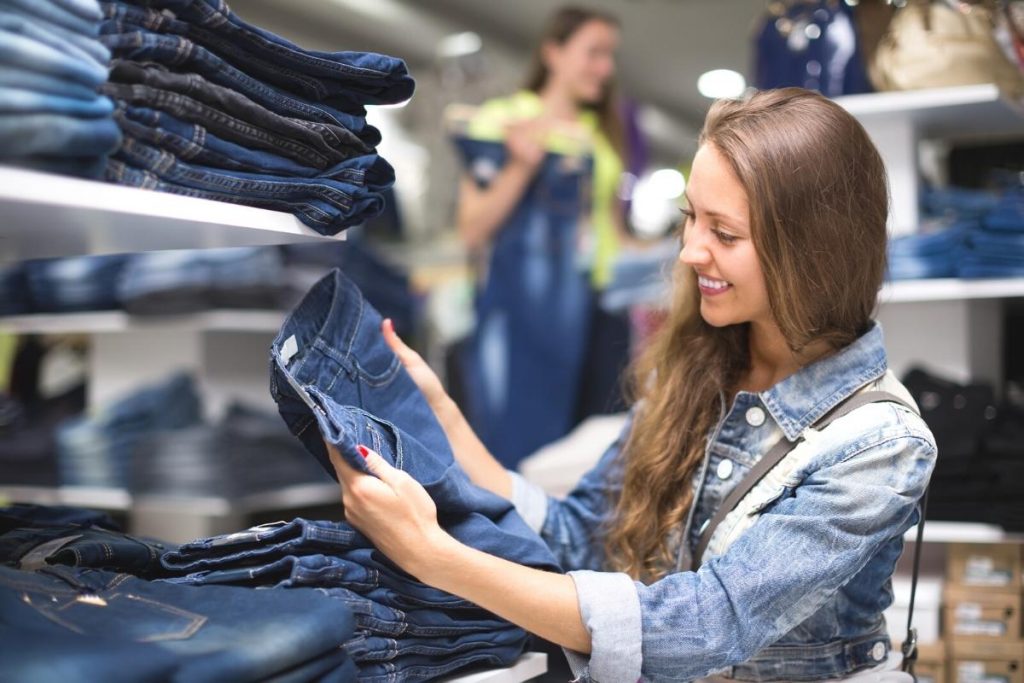 How Do You Become A Secret Shopper Or Mystery Shopper?
To become a mystery shopper, you simply need to sign up to the mystery shopping website of your choice.
There's so much choice out there – you could sign up to test restaurants or cafes, shop for clothes and accessories, book a train ticket, attend a consumer meet, or just about anything.
Some people have said they've earned almost a full-time salary mystery shopping, but that's not for beginners. The average mystery shopper will earn anywhere between $10 to $25 a job, depending on the skill required. Of course, there are mystery shopping tasks that will earn you $100 or more, but not when you're just starting out.
Once you've signed up, you simply wait till your account is approved before you can start applying to assignments, or before assignments show up in your inbox.
Check the requirements for the assignments before committing. Things you need to look at – scope, duration, cost, what physical or photographic evidence you'll need to provide, distance from you, overheads that might cost you more, etc.
If everything looks okay, accept the job and complete it within the stipulated time frame, then send in the report, and wait for the next job. Once you've completed a few jobs a month, your bank account will start to look a little better.
There is even a course conducted by Mystery Shopper Provider's Association – MSPA USA that allows you to get certified as a mystery shopper. Although certification is not essential to getting a job as a mystery shopper, it does give you an extra edge over other candidates with the same skills. MSPA Europe – Africa and MSPA Asia Pacific both work along with the same rules.
Important Keys To Working As A Secret Shopper
Enjoy your extra spending income.
Get freebies.
Work on your own schedule.
But complete jobs on time.
Remember that your income is taxable.
Flexibility is important.
You must keep a record of everything – receipts, conversations, observations, etc.
How To Avoid Getting Scammed By Fake Mystery Shopping Schemes?
Although mystery shopping is truly a legit job, there are numerous scams out there aimed at gullible and naive individuals who are looking to make a fast buck. Here are a few things to watch out for.
One of the most common scams is the cheque deposit. They ask you to transfer x amount of money for your initial application and then deposit a bank cheque for a larger amount in your account. You'll later find that the cheque was a fake. Stay away from anything that asks you to send them money.
Following along the same lines, mystery shopping websites never ask you to pay to register. If anyone asks you for payment to sign up, run!
Are the verification emails or other emails you receive from a registered business ID or from some random Gmail, Yahoo, or Hotmail address. Real companies will not use random addresses.
Is the language used by the company contact of a good standard? Poor English is a big red flag!
If you're offered freebies that are too good to be true, they probably are a scam. Be wary of these!
If you're located in USA, and you find a shopping assignment that seems too good to be true, check it against the list of scams posted on the MSPA Americas website or the FTC website.
Another important thing to remember is that in some countries or regions, mystery shopping is considered private investigator work. In these areas, such as in Nevada, under Nevada law NRS648.012 you are required to only work for a private investigators firm such as HS Global to be allowed to mystery shop. So make sure you're within legal bounds while shopping!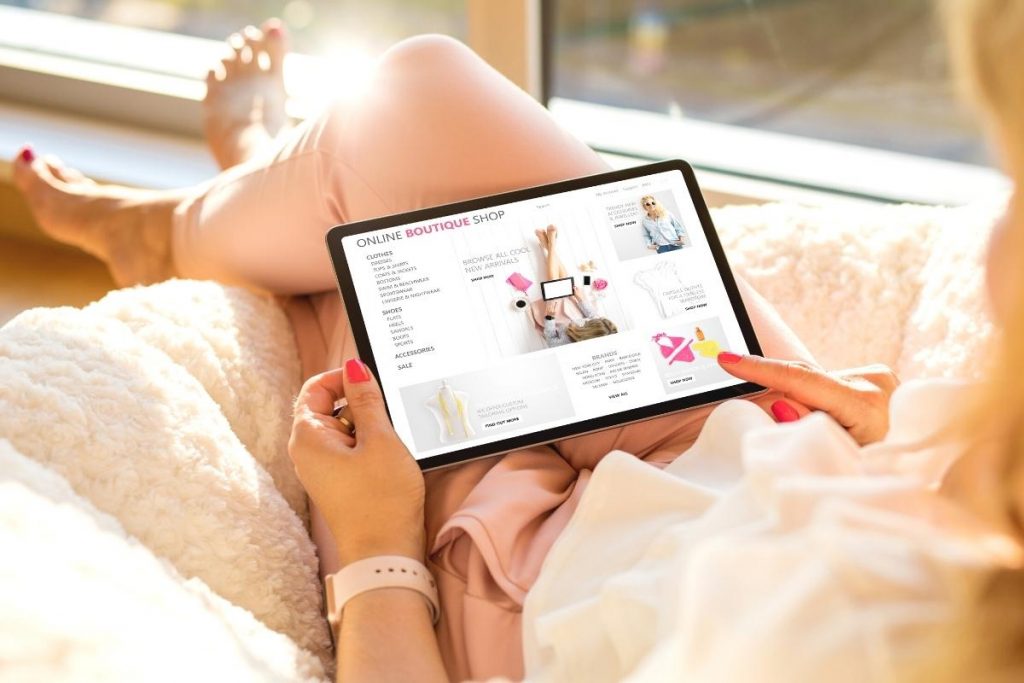 Some Of The Best Mystery Shopping Agencies To Join
BestMark – One of the first few mystery shopping agencies in the US that started in 1986, and MSPA certified, they have options to work as secret shoppers or intercept interviewers. Mystery shoppers will buy products or act out specific scenarios that provide brands with insights that can drive change. The intercept interviewers simply survey customers as they exit stores.
Secret Shopper – Another agency certified by the MSPA, Secret Shopper requires you to have exceptional written communication, and pays between $15 to $25 per assignment. They have a global reach and offer assignments across the globe, so there are more chances to get shopping gigs here no matter where you are based.
Market Force – This agency offers a range of mystery shopping opportunities, from restaurants and stores to gasoline and even banks and more. Reimbursements may be small, but the benefits are pretty good. Simply sign up, answer questions about yourself, sign the agreement, and get started!
IntelliShop – Providing coverage in over 180 countries around the world, Intellishop caters to restaurants, hotels, banks, retailers, airports and banks, and more. The longer you work with Intellishop, your ratings improve and you get access to more opportunities.
Other secret shopper sites that are worth looking into include:
BARE
Shoppers Confidential
Pinnacle
Quest for the Best
Ipsos (Popular in Europe and Asia)
Sinclair Customer Metrics
Secret Shopper
Assosia
A Closer Look
---
How To Decide Which Secret Shopping Companies To Join?
It's vital that you do your research before signing up for secret shopping companies. Make sure they're legit and you're on board with the terms and conditions they offer.
Weigh the pros and cons before signing up for any mystery shopping company! Of course, you can sign up more than one at a time. Read the scope of the assignment and the stipulations that the company before accepting any mystery shopping assignments.
Also, look at what they're paying you or what goodies they're giving you in exchange. Reimbursements by various companies vary; so does the time that's taken to get paid.
You have to remember that mystery shopping is not a way to 'get paid to shop' but rather a job of collecting accurate data from different settings and scenarios. Keep in mind that you're not looking to get rich quickly, but to provide value, and you'll be on your way to becoming the perfect secret shopper!