The journey of learning how to sell clothes online begins with the discovery of a few basic principles. You're essentially starting a small business and you'll need to treat it as such.
Even if it's a hobby or if you're simply looking to get rid of some unused clothes, treat it as though you're starting an e-commerce business and plan to invest in its success. This investment will come in the form of time or money, and usually a combination of both.
I studied fashion marketing and in this post I will explain you how to sell clothes online and be successful.
How to Prepare Your Clothes for Selling Online
Whether it's a hobby or you're thinking of starting a full-on clothing store, there are a few things you need to take into account and work on them.
Before we look at the best website to sell clothes, let's review some tips that everyone needs to follow in order to be successful. No matter what site or niche you choose, you have to get these things right!
A Picture is Worth a Thousand Words
Photos are the first and most important step to selling clothes online. You can write the best description ever but if you fail to take high-quality photos, then people are not going to click the buy button. With clothes, visual appeal is the most important thing.
Don't post a dress that's hanging out awkwardly on top of your door. Iron it, pick a nice background, wait for a good light or use an artificial light.
Model The Clothes, If Possible
Seeing the clothes on a model helps the buyer make better decisions about whether they want to buy the clothes or not. For example, I've modeled the swimsuits I was selling as an affiliate.
If the clothes are not made for your size or gender or age, turn it into a fun project for friends and family. Your teenage nieces and nephews, aunts and uncles for more sober clothes, or even your own kids for baby clothing. Be inventive, be creative!
---
Write Amazing Descriptions
Describe the clothing in as much detail as possible. Don't forget to include measurements, type of fabric, and the condition.
Try to weave in a few keywords as well so that search engines index it correctly. Just use words that you might search for when looking for a specific piece of clothing.
Before you list your own clothes, see what's already been posted to get a hang of it.
---
If you're trying to start a store, you also need to think about:
Fashion Trends
Learn the proper terms for describing the clothing by visiting highly reputable fashion sites and reading through their descriptions.
You can also join Facebook groups and other social media venues to talk to others. The key is to gain a firm understanding of what people are looking for and then present your items with that in mind.
Keep Track of Your Clothes Items aka Inventory
Keep a track of the clothes in your online store, especially of the items that sell quickly. You don't want to have to cancel orders if you run out of inventory.
Stay on top of everything and make sure you make enough stock for sales, or take the item off the shop, or make more.
Speaking of inventory, it might be tempting to start a brand with some of the print-on-demand websites like Printify, because then you don't need to order things in bulk in advance.
99% of stores basing their items off these sites fail. Do you know why? Because it's not unique and materials are pretty crappy for the price. On top of the fact that you'll basically make no profit on it.
Set Reasonable Prices & Offer Discounts
Go online and compare other products that are similar to yours. What do they sell at? Then make a realistic estimate of what you expect them to sell for, and go for that.
Of course, you need to sell your clothes at a profit, but price them to high and there's the chance that no one buys.
Also, offer discounts to buyers such as BOGO that buy a set of items. Don't think of it as losing on profit, think of it as selling more items.
Every quarter or every 6 months take stock of what items are selling well and what isn't. Do the items that don't sell need their prices reduced? Spend just a little bit of time mulling over these things will make a big difference.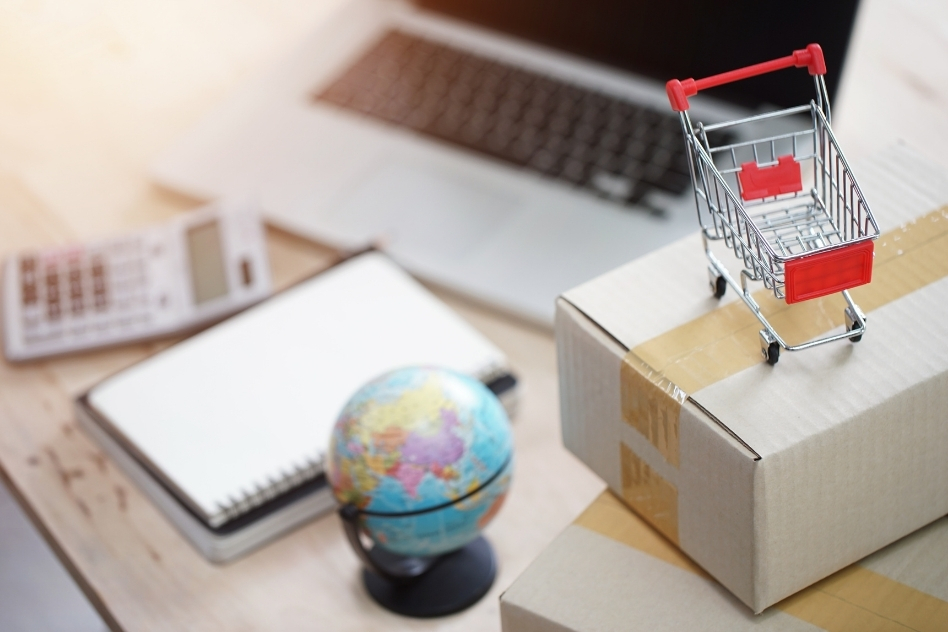 ---
---
Benefits of Selling Clothes Online
Ecommerce stores are also quick and easy to set up, although they are a little more complex to break through with. Still, for those starting out, you'll find that it's a relatively easy process.
Decide on your Brand Immediately
People are not going to buy from you until they trust you so branding is always the first step. Find a way to set yourself apart.
All businesses have a specific focus and they build their entire model around this focus. For instance, Amazon started out as an online bookstore. Even now, you can still see that books are a core part of their presence.
My point here is that you need to decide what niche your online shop will be in and do your research to see whether you can succeed in this niche. I always tell people that just because you love bikinis it doesn't mean that there's a demand for it and your brand will take off.
Focus on this smaller area, like for example just 3 core designs and styles, and build an online store around it. Once you have laid out this niche, you'll have to be willing to commit to it. You can't constantly keep changing niches.
Once you have your niche laid out, you can start branding it. Do some research and find your target market. Again, you'll be building everything around this so it's an important decision that should not be taken lightly.
My personal recommendation would be try selling some used (or semi-used) clothes online first and test the market. Then expand things to producing.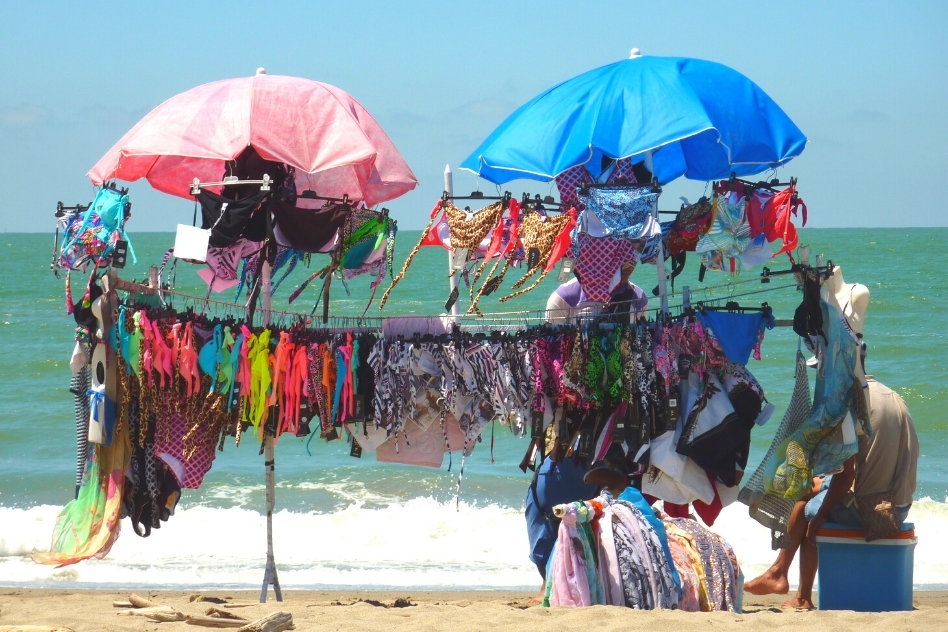 ---
Best Website to Sell Used Clothes Online
Selling clothes online gives you access to millions of potential customers that you would otherwise not have access to offline in your area.
Selling online whether new or used clothes on third-party websites has no overhead costs. The costs usually come from marketing and fees on sales. The process of opening your own online platform is free and all investments will be time-related.
Finding the best website to sell clothes comes down to your overall goals. Do you want to make selling clothes a long-term endeavor or are you just clearing the closet? If you want sustainability, then you'll want to set up a shop. There are so many options in today's ecommerce driven world. Here are some of my top picks.
This online shop is a wonderful choice for those of you looking to sell used clothes that are still in great condition. To make it even more appealing, it's the simplest method.
However, convenience does come at a cost since you won't earn quite as much as you would selling them yourself although all of the work is done for you.
You start by ordering a kit from their website and fill that bag up with your used clothes. Then ship it back to them. After receiving your used clothes, the teams at ThredUP will sort through the bag and label each piece of clothing with a price. Once they do, they put up all those items for sale. Any sales made from your clothing are then paid via PayPal.
As you can see, the effort you put in is minimal. This is the best choice for those of you looking to clean out your closet because there is no effort. However, this is also the lowest profit option.
EBay
This is a great choice if you have designer clothes that might fetch high dollars. You'll have to do all of the work yourself though. That includes writing the description, setting the price, paying to post, and taking photographs. However, you'll earn more money.
For top-of-the-line clothing, this is a great choice since you can let people bid on the items. Who knows? You could end up with a large sum of profit in the end.
If you choose to sell using eBay, make sure that your listing looks professional and you are using the proper keywords. This will require a bit of research.
EBay is a great option for those looking to create a sustainable clothing store online.
Facebook
Facebook Marketplace is a great way to sell clothing to people in your local area. If you have a Facebook profile, then just find the icon for Marketplace and then click on the Sell Something button. The system will walk you through the rest of the process.
This is a free platform and you get to keep more of your profits than anywhere else (although since January 2021 there is a fee).
The downside is that it takes more effort on your part. You have to write the ad, take pictures, and answer a million questions such as "is this still available?" and then hear nothing back.
This is another great option to sell clothes online and items posted on this app tend to sell quickly. However, individuals buying from here are likely to want to negotiate the price.
It's easy to get started though. All you have to do is download the app and take pictures of your clothes. Then post those listings to the network.
The company will make the process easy and even sends you boxes to ship the items in. All they ask for is a 20% fee, which isn't too bad if you're selling a lot of items.
Poshmark is a great choice if you're looking to build a sustainable online clothes store.
Use code "ANNAKARSTEN" to get an automatic $10 off when you sign up.
You can sell and buy everything on Mercari – clothes, household items, anything. There are some negotiations, but I feel like things tend to sell quicker than on Poshmark.
There are fees (naturally), but it includes seller and buyer protection – in case if the postal carrier loses a package or it gets damaged. If you're selling expensive items it's an incredible option.
Mercari is a great option for those looking for less designer-looking things and it's THE place to sell and buy used kids clothes, especially bamboo or organic cotton.
If the clothes you plan on selling are vintage, handmade, or unique in some other way, then Etsy will be the best place to sell them.
Setting up a shop is on Etsy is easy, the listings cost hardly $0.20 USD, and the user experience on the site is much better than on Amazon or similar sites.
Again here, you need to keep in mind the standard rules. Take good photographs of the clothes, preferably on real-life models. Specify all your shop exchange and return policies, and whether or not shipping charges are included. This might be a dealbreaker, especially when shipping internationally.
Give as much detailed information about the clothes as you can. What material are they of? Can they be machine washed? Will the colors fade, etc?
Also, look at sizes. Etsy gives you the option of selling locally or internationally. If selling internationally, you need to also specify international clothing sizes in addition to your local sizes or you'll end up with a lot of returns.
Other Popular Online Marketplaces
Amazon, ASOS Marketplace, Sell By Mail, ReFashioner, Kidizen, Material World, Le Prix, Mercari, and so many more.
Promotion is Still Important
Just because you have listed your clothes online doesn't mean that they will just automatically sell. You'll have to promote them.
If you're planning to sell a lot of clothes online, then build your promotions around a brand. Even if you just have some leftover clothes that you want to get rid of, taking the time to promote them will earn more money.
If you have a new line of clothes, initially offering discounts or BOGO deals in exchange for reviews might be a great step to take.