You might have stumbled upon toile ideas when it comes to decorating. You might have stumbled upon toile when visiting European palaces or older estates without even knowing it.
The fun fact about toile is that when you try searching your phone google automatically assumes you're talking about a toilet… I've had it happen millions of times. Probably that's where I got an idea of creating a toile toilet in my house 😉
What is Toile?
Did you know that Toile, shortened from Toile de Jouy, a French word that means canvas? The thin lightweight fabric with a highly detailed, repeated pattern depicting a pastoral or natural scene has remained remarkably popular through the centuries.
In fact, if you are looking for a fabric that is similar think of the lightweight linen that you use in your house today. It's a fun fabric to work with and is remarkably versatile.
You can trace the history of toile way back to the 1700s. In fact, it is rather interesting to note that the material was invented in Ireland and its initial use was way different from what we use it for today. Initially, it was used as a kind of a rough draft. Tailors would cut out their patterns on this fabric and test them before using better fabric!
That all changed when Christophe-Philippe Oberkampf and Jean-Baptiste Huet worked together to revamp the material and they changed it from the singular shade of white to the array of patterns that are still very popular today. The trend caught on like wildfire after the designs came out. The material was used for wallpaper and for clothing. From just something that was used as a rough draft, toile was now famous among the elite!
It crossed the seas to reach North America with the settlers. In fact, if you head to some of the historical sites in Williamsburg, Virginia, you will still see toile everywhere!
Characteristics of Toile
Some identifying characteristics of toile include:
A pattern printed on white or off-white canvas, linen, or muslin. Because the original dressmakers and tailors had use several sheets of toile fabric to perfect their pattern, they needed an extremely cheap, unbleached material.
A highly detailed, repeated pattern depicting a pastoral or natural scene. Flowers, couples, animals, and landscapes are often the subject of toile patterns.
Patterns printed in simple, but bold colors. Early toile patterns were printed in black, red, blue, green, magenta, or brown ink, but today's toile can be found in every color variation but blue dominates.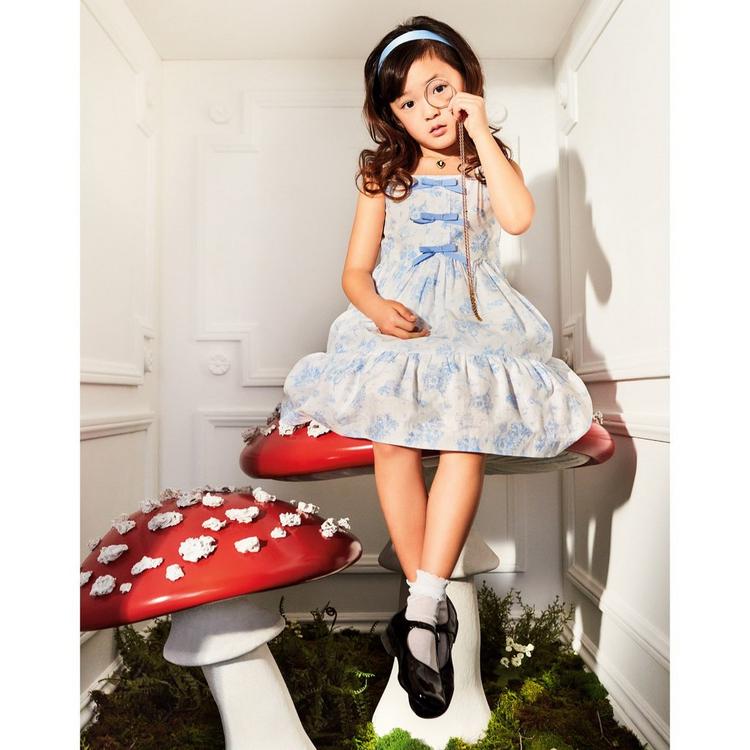 Modern Variations of Toile:
Over the years the word toile has evolved to also refer to the original design aesthetic of the fabric. Toile designs are popular for non-fabric items like wallpaper, window curtains, clothing, and fine china.
The initial designs of toile patterns were single-color prints on a white background featuring pastoral scenes, and vignettes with people from the French country or references to European mythology.
There are some really cool variations of toile that are available in the market today. Like the teddy bear toile, alien toile, dog toile, cat toile, anything you might imagine!
Toile Wallpapers
There are some cool toile wallpaper options available. Many of them are peel & stick wallpaper type which is easy to install by yourself with a little help of another person. I can attest for a few brands like Spoonflower and Wallpapery because I use them all the time. A few examples of modern toile wallpapers:
---
I picked the alien toile for my alien bathroom, as I like to make bathrooms unusual. It added a stylish accent to my walls without making them too crazy.