Experienced parents will give new parents a smile when they see them proudly presenting their new white sofas, glass coffee tables, and plants at floor level when they only have babies. Parenting veterans know that these things are simply not a match for children, no matter how calm the kids might be.
Moving around across the ocean and back when kids were babies and toddlers was a blessing and a curse. It was a lot of work, but we basically got to try different furniture, sold and bought a ton, and learned what works and what doesn't. Cribs and toddler beds were easy, but one thing that we struggled with the most was picking the best family sofa. No matter who we asked everyone seemed unhappy with their purchase.
No matter how calm your children are there will be spills. There will be crumbs. Bouncing will happen. And if you have pets, get ready for fur.
I've gathered the best advice for what to look for in a family sofa, the most durable family coach, and our experience with about 10 completely different models and fabrics.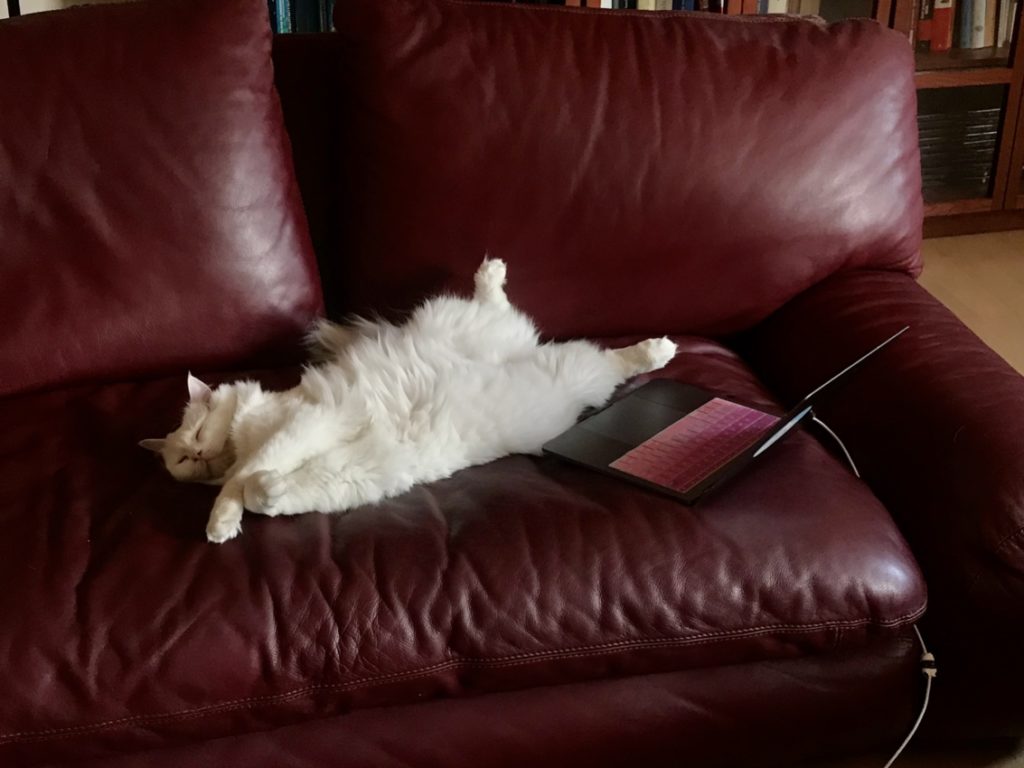 ---
What are the Most Important Things I Should Look for in a Family Sofa?
One can say that the most important part of buying the sofa is the price, but I disagree as some people might have a budget of $200 and others will think that $1000 is reasonable. More important than a price is a size – to fit your space accordingly.
Pay attention to your openings around the sofa to make it convenient for everyone. That's one mistake we did with a previous sofa – after trying it out I realized it wasn't too comfortable to move around it.
Most Durable Pet and Kid Friendly Coaches
A few models that work well are: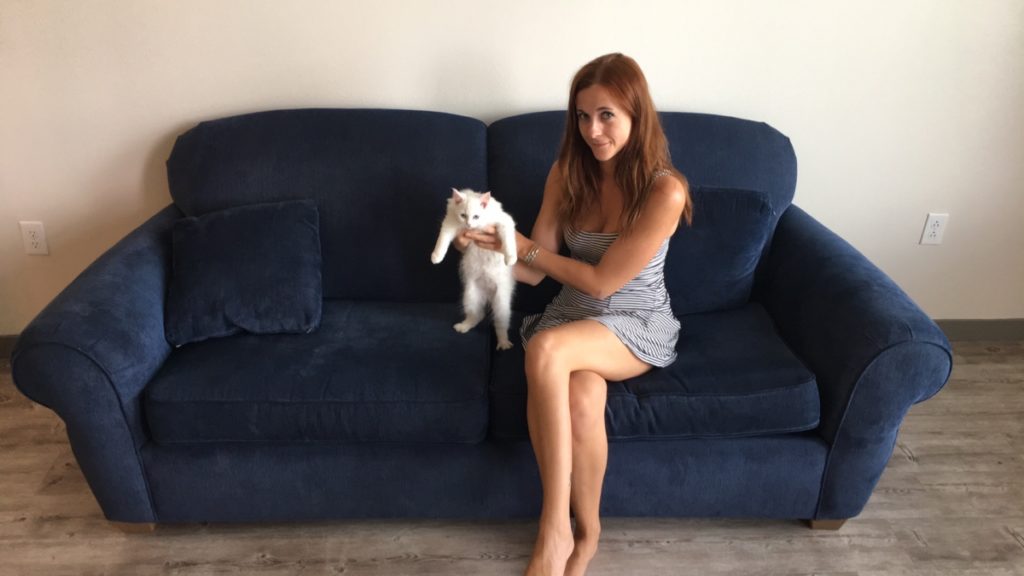 ---
Best Sofa Fabrics for Kids and Pets
Microfiber is fantastic. It's easy to clean and resists a decent amount of spills. If you need to clean it out just use the Little Green Thing which works magically (I also didn't want to believe the reviews until I tried it!).
Velvet is an absolute nightmare with kids and pets. It will always look gross, cleaning is impossible and every single stain will persist.
Some would recommend leather, but honestly – this was not our experience. Some leathers age gracefully, but various do not. We had awful experience with a leather sofa in one of our rentals (and we only had one baby from birth up to 9 months) and the sofa looked absolutely awful at the end of our stay there.
Plus, if a child or pet pokes a hole in a leather sofa that's basically game over for the whole furniture.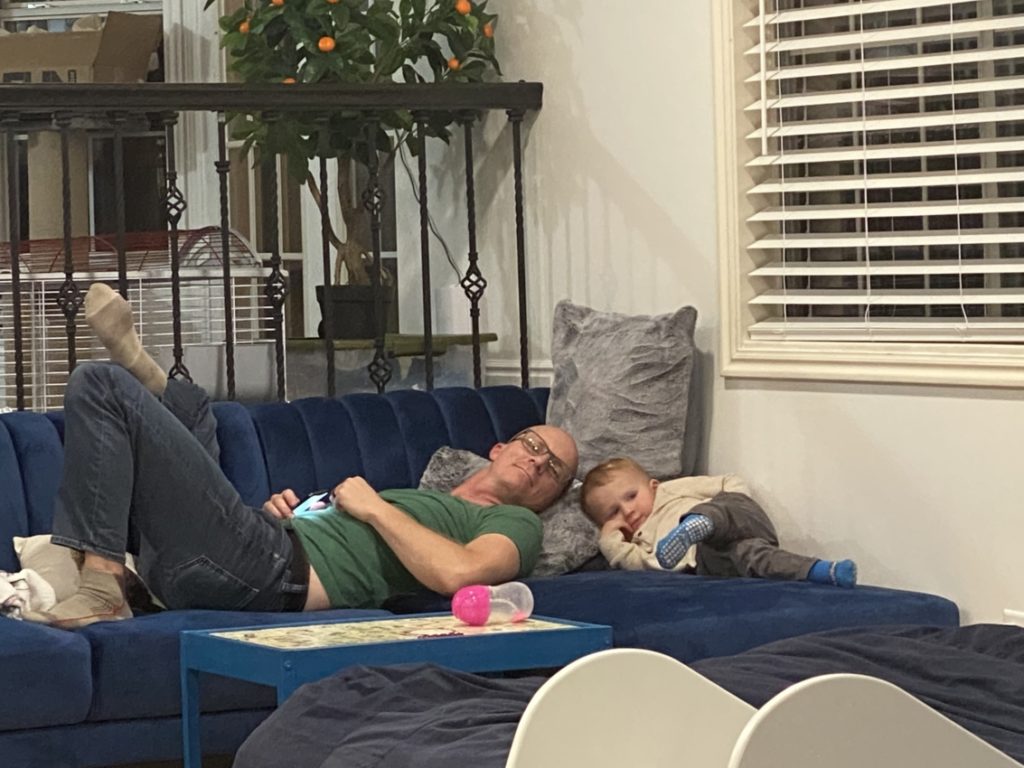 ---
What Color Sofa is Best for Kids and Pets?
Not too light and not too dark. White and cream are obvious no-nos around kids and pets, but you don't want to go for black or dark navy either.
Colors like grey or light blue work best, because they're easier to clean than white but don't show stains and crumbs as much as dark colors.
Slipcovers: Do They Work?
Why not get a slipcover if you have kids? A slipcovered sofa is going to last longer because you can take it off and wash it, but overall your sofa will look like crap as the cover stretches around it.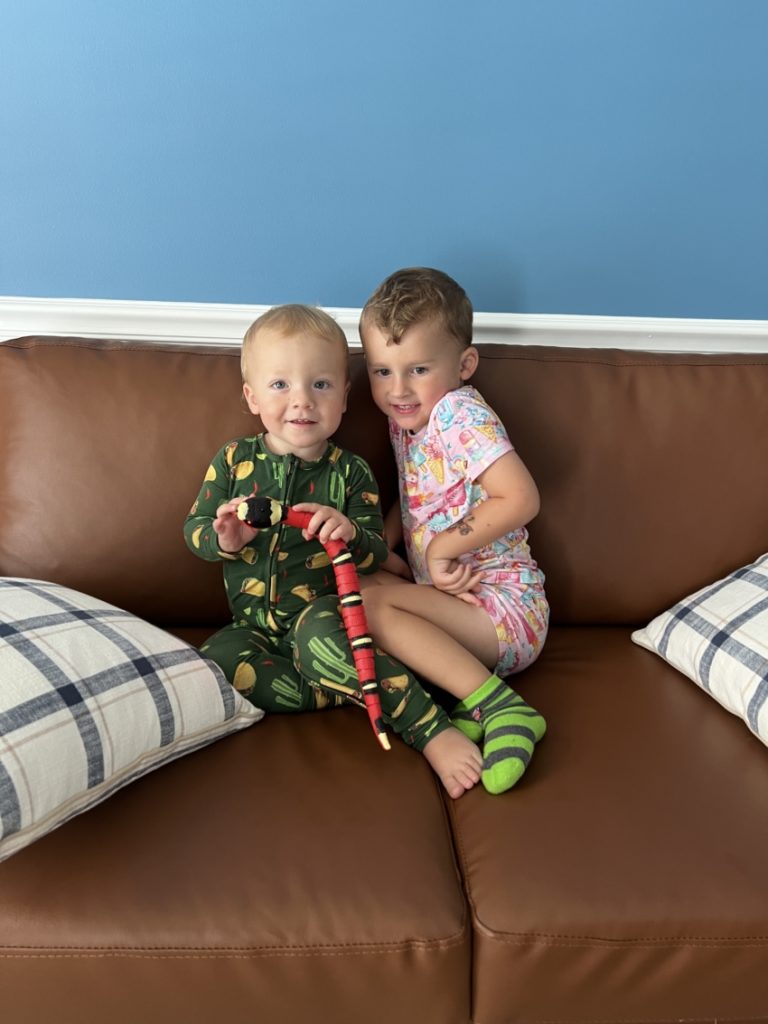 Standard vs Sectional as a Family Sofa
Sectionals can easily overwhelm a room if they are too large and even if they're not it's harder to remodel. We never use our "sections" after all, so it's basically taking up space in the room.
With little creatures, you don't want the sofa to be raised for roys and dust to accumulate underneath it. Pick a sofa without space between it and the floor. If you can't use toy blockers for lost toys underneath. In fact, if you ask me I'd say it's a must.
Another thing to add is a storage compartment. Our last sofa had a compartment, that we thought was a wonderful idea but beware – I stopped storing absolutely anything in there because a bunch of crumbs and legos were getting into it so it basically looked like an abandoned mess down there.