Choosing the fun and unique gifts for 5 year olds is trickier than you think, as they want to be grown up but still want to play, plus but this age they also have specific interests, such as superheroes, Barbies, Legos and other known characters.
It's important to note that the age on a lot of toys is not always where a child is developmentally, but is more often at what typically developing age. Some kids are more advanced, and some need more time. I was buying toys meant for 6+ for my son ever since he was 3, because he was bored with toys meant for his age group, but when some of his friends were coming over we often had to hide these toys as they ended up being destroyed or dangerous for them, despite being the same age.
You know your child best, so use these fun recommendations for toys for 5 year olds but also check my recommendations for gifts for 4 year olds, as they often overlap!
Small Gift Options
KiwiCo Creates are the perfect gift for any kids interested in science, building, or gifted children and fit in with the Montessori style of learning.
They offer hundreds of different build kits catering to different interests and complexity levels. Each one comes with all the parts and instructions so that your child can build something functional with their hands.
You can buy a single create as a once of gift or get a subscription where you will be sent a new box each month, specific to your child's age and ability.
KiwiCo
Check other reviews & current prices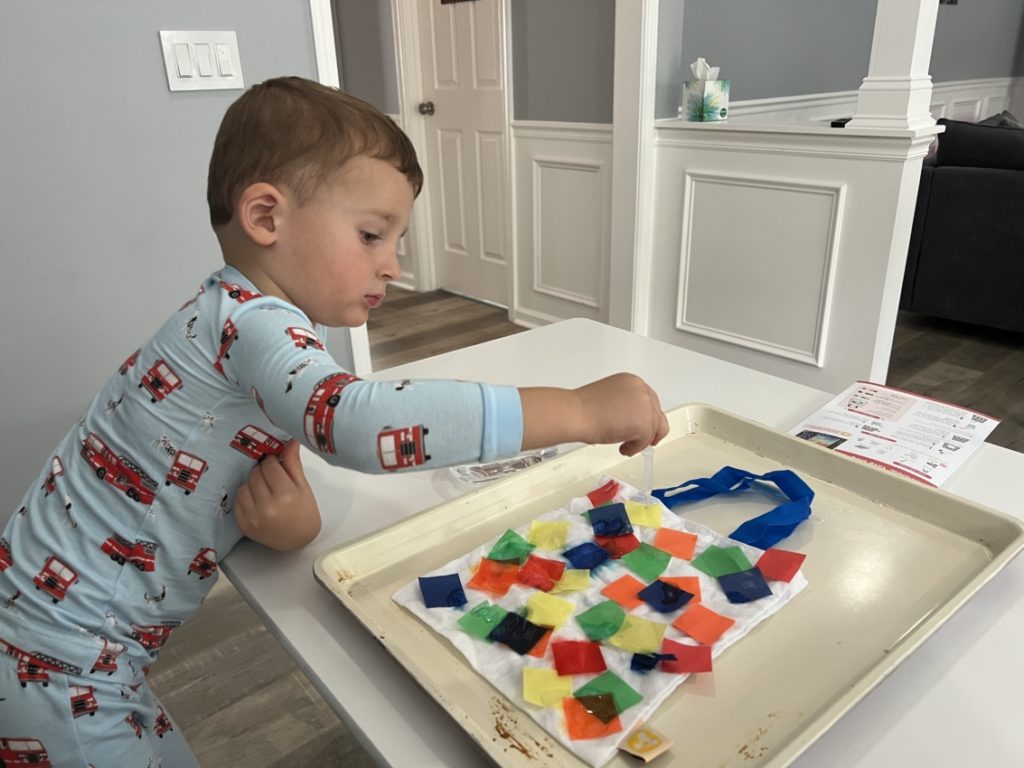 ---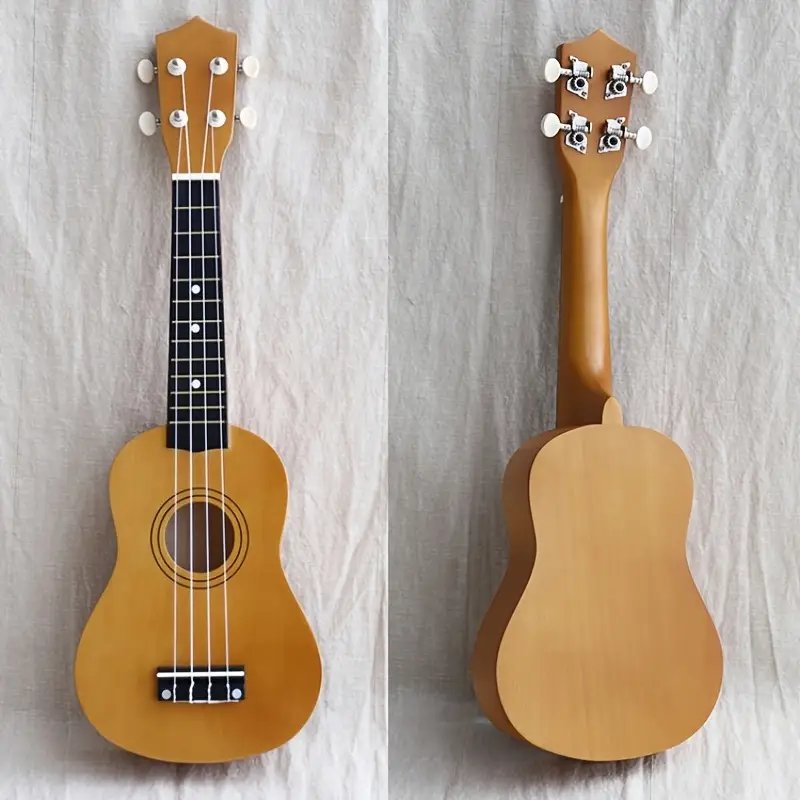 If your child is interested in Music, gifting them a Ukulele is the perfect introduction to the world of guitar.
There are countless toy guitars on the market that are great for toddlers, but once your child is that little bit older they may be ready for something a little more real.
Ukuleles are great as they create a bridge between the skills your child may have learned already on a toy, with the functionality of a real instrument.
Ukulele
Check other reviews & current prices
---
You've probably come across this classic game at least once in your life and there's a reason it's still a wildly popular choice of gift for children.
Kids get to play doctor as they try to operate on the patient without setting off the buzzers triggered by touching the patient.
It's super fun for kids and adults, whilst also training fine motor skills and control making it the perfect gift for 5-year-olds which is both entertaining and great for development.
Operation Game
Check other reviews & current prices
Perhaps one of the most versatile toys on this list, there aren't many children who don't love Play-Doh!
The possibilities are endless as long as you have a little imagination and this affordable toy can grow with your children.
From simply squishing and playing, to creating shapes and more complete structures, Play-Doh helps to build hand muscles and motor control at all ages.
Playdoh
Check other reviews & current prices
---
Kids love anything remote control, driving around a car, transformer or any sort of mobile device with batteries can provide endless amounts of fun for children around the age of 5.
But what the kids don't know is that it is also a great way to develop their hand-eye coordination.
The first time your child plays with a remote is likely going to be the first time they have ever experienced controlling something without physically manipulating it.
Making a connection between the motion their fingers are making and the reaction of the car can be tricky, but it is a great learning experience that also offers hours of fun.
Remote Control Car
Check other reviews & current prices
---
Bigger Gifts:
Tonie Boxes give kids the freedom to take control of story time, allowing them to begin making decisions and increase their independence.
These cleverly designed boxes play music and read stories aloud, all controlled by the characters you collect (Tonies).
Your child simply needs to place a Tonie on top of the box to begin the story or music. Tapping the side of the box changes the track and removing the Tonie stops the story altogether.
Kids can even control the volume themselves by pressing on the ears for up or down making this a very easy-to-use and independent activity for your little ones.
Tonie Box
Check other reviews & current prices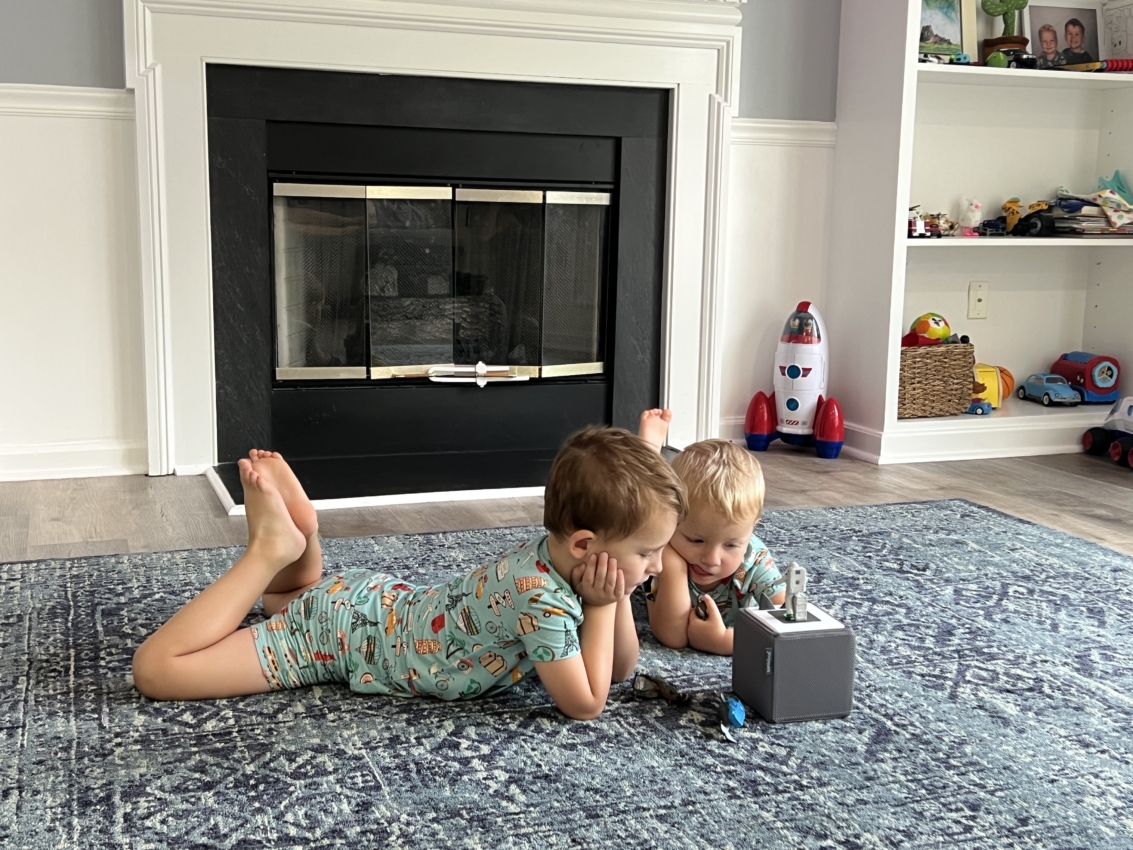 ---
Another great choice for any kids into science or learning in general, this interactive Anatomy Model comes with 15 removable parts and a talking encyclopedia.
What's great about this model is that not only is it proportionally accurate, but it provides options for different learning styles.
Included is a 26-page illustrated book with easy-to-read information about the anatomy, flash cards for simplified memorization, and two audio functions.
Your child can listen to explanations of each body part and then take a quiz to make learning into a fun game.
Anatomy Model
Check other reviews & current prices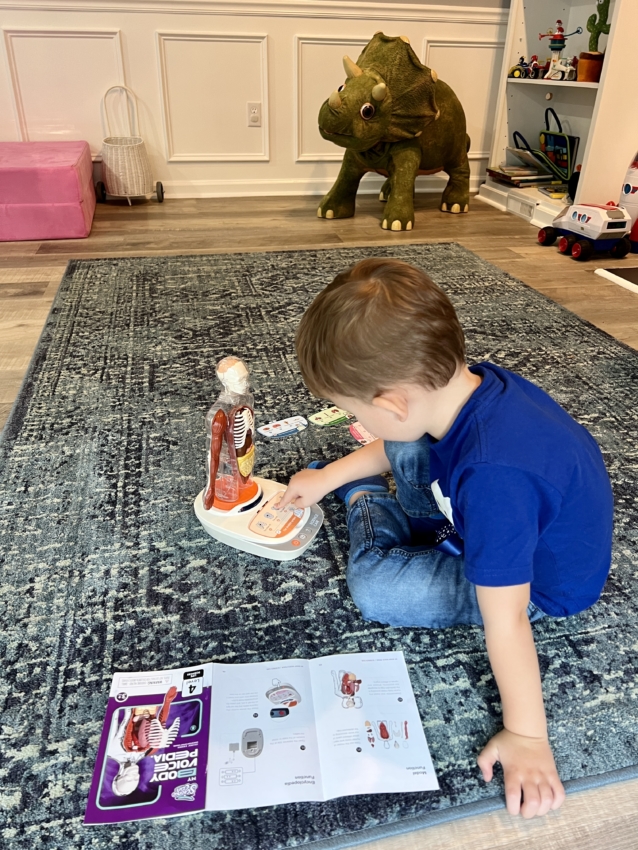 mBot Neo allows kids to build their own robots! If that's not cool enough, there are many different add-ons and projects you can purchase to make the experience even more full.
What sets mBot Neo robots apart though is the advanced technology that they include. These robots can follow lines, recognize colors, detect sound, prevent collisions, and more.
With a programmable computer and separate coding projects available, you can always be training and evolving your robot as your child's interests change.
Some of the different packages they offer include AI science, data science, coding project, and even somatosensory games.
mBlock Neo
Check other reviews & current prices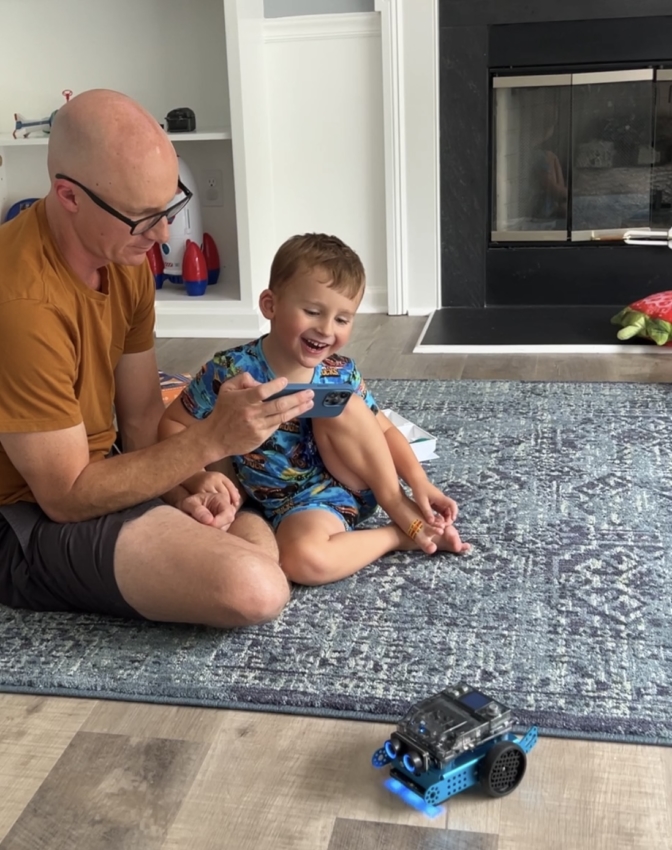 ---
Another classic that can be enjoyed for many years, Lego is a great gift for 5-year-olds thanks to its never-ending capacity for creativity.
Start with the basic bricks and use your imagination to create your own world, or buy specific kits to build intricate models of elaborate castles.
The best thing about Lego is that there are so many different packs to choose from that you can easily find a specific kit to suit your child's interests.
If you're buying a gift for a little girl. check out these Lego sets they will love.
LEGO blocks
Check other reviews & current prices
If you're looking for one of the best gifts for 5-year-olds that will get your kids outside, this Ride on Car is up to the task!
Having their own set of wheels is a dream come true for most children no matter the age, so you are sure to win parent of the year with this gift.
Not only will your child want to spend 24/7 outdoors, but a ride on car can also be used to relieve the need for a stroller on long walks around the neighborhood. Sounds like a win-win.
24V Electric Car
Check other reviews & current prices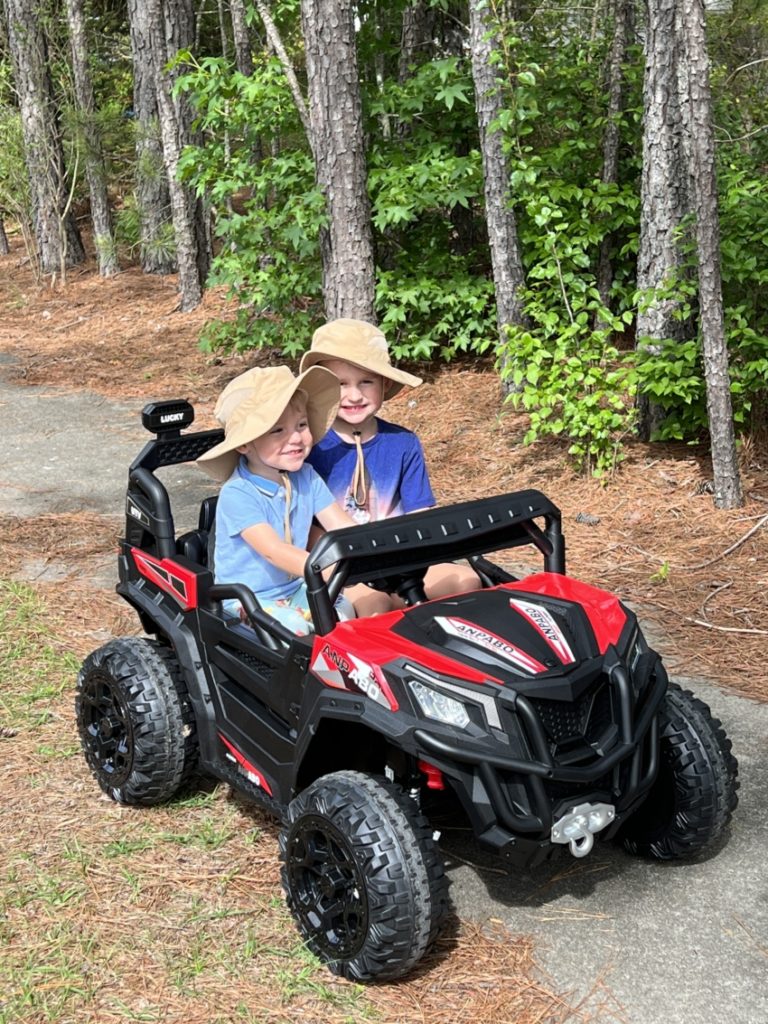 ---