LEGO sets are one of the best toys you can get for your kids. as they teach fine motor skills and creativity while providing never-ending options of playing. That, on top of being timeless (did you know the older the LEGO set the most value it has?).
I played with Legos as a child and so did my friends whether boys or girls, and now my kids are also playing with Legos. I expect their kids to still play with Lego blocks too.
LEGO used to market primarily to kids, but in recent years and the pandemic as a huge factor, LEGO has found a dedicated adult audience, through a combination of nostalgia and the inherent therapeutic quality of the bricks themselves.
That said, Lego is for everyone, and whoever tells you that it's meant more for boys than girls has no idea! In fact, Lego doesn't reinforce gender stereotypes by setting careers based on gender which can empower young girls and boys more (for example, their new car racing toy has both male and female figurines). Both adult women and men also play with Legos, so there's no reason why little girls should think it's for boys.
While boys and girls can play with any LEGO set they like, it is undeniable that some sets are designed and made with girls in mind.
---
Where to Buy Legos: Important Tips
Before we begin: where you buy Lego Sets is important! If it's a one-off purchase as a gift and you won't be buying any more Legos, then you can simply pick anywhere.
However… if you think your kids will be playing with Legos later (and let's be real: most kids do) and you might be buying more in the future, your best option is to buy things directly from Lego website or alternatively Target if you have a Red Card.
Why? Lego has VIP program on their website which is free to join and all you have to do is to create an account, like at any store. Apart from some perks like early access to items that might not be important to you at first, Lego VIP program gives 6.5 points for every $1 you spend or double that during specific periods.
These VIP points can be exchanged for exclusive gifts and more importantly discounts, so you can save a bunch of money that way.
Lego VIP program allows uploading receipts from Target to get points (a bit less though than if you purchase directly from Lego), so if you have their Red Card you might want to use this option.
If the set is already retired, then you might still find it at Amazon or Walmart.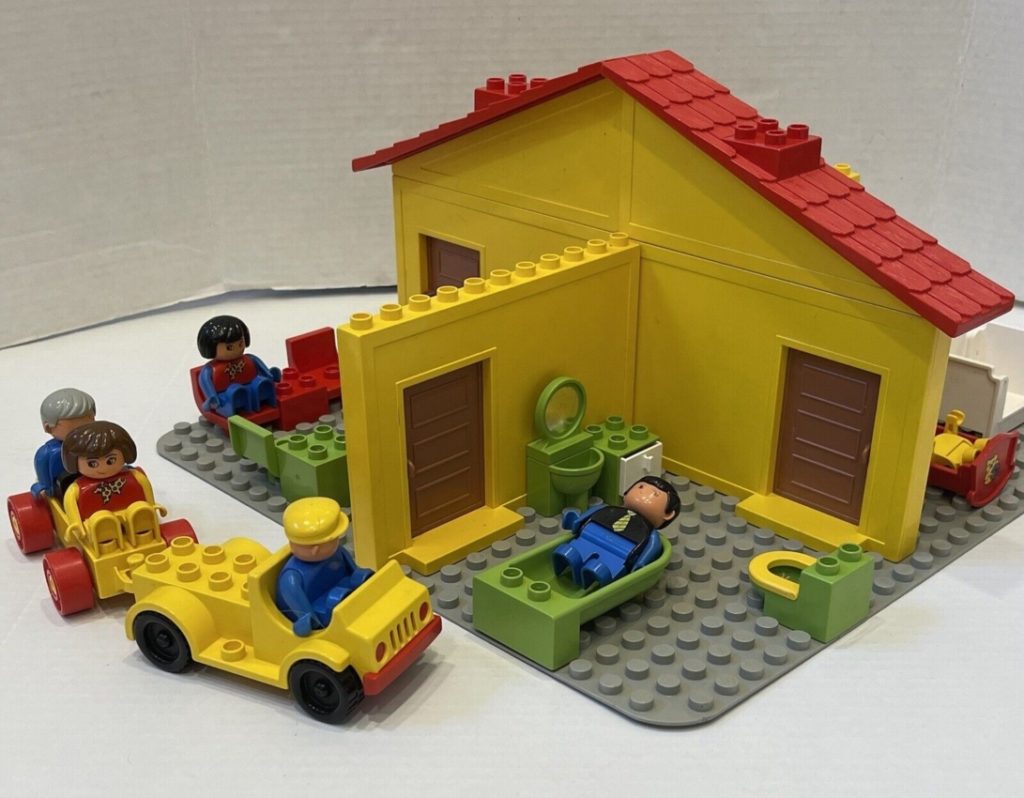 ---
What is the Best Lego for Girls?
For the youngest ones who don't have the skills to work with regular Legos or/and might still mouth blocks, Duplo is best. You can introduce Duplo as early as 9 months and it can last for years. In fact, my parents saved some of my Duplos that my kids play with so I can assure you that they can last 30 years.
While the old Duplo family house from the 90s is long retired, the one 3in1 Family House is a great fun toy. Basically like a dollhouse, but more interactive as it leaves room for restructuring and changing things around.
Another great set is a Town Big Fair. I like that there are stations that do different things, like the rides that go around. The slides are always a big hit for my children. It even has a little potty that can help your little one potty train.
---
Why? Because it's colorful and opens a lot of possibilities. The Box has a good mixture of every major piece type and color so it's a great starter kit. If you ever visit Legoland you will notice that kids of all ages love to just dig in blocks and create things.
---
Frozen is loved by girls and boys, but girls tend to get more into the series. There are various sets, but Wonderland is a good starter set as instructions are easy to follow for little ones. If your child is under 6 you might need to help them a bit as some pieces might be challenging, but my 4 year old is obsessed.
---
Lego Friends series was originally developed for girls in mind. It was basically and actually started with just girl figurines. The release sparked a debate that Lego shouldn't be gendered and why not there are also boy figurines.
Frankly, my boys like to play with their Pet Daycare Center and Horse Stables Farm and so are their girls friends, but ultimately as the series was supposed to attract more girls the series looks a bit like a Lego version of Polly Pocket.
---
Newest addition to Lego series is the Gabby's Dollhouse and her adorable kitty friends. I'm sure this series will keep expanding and from the looks of it the Lego version of the dollhouse is sturdier than the plastic edition.
---
Encanto stole everyone's hearts and you can keep the sparkle going with Lego Madrigal House. The vibrant colors and playability make it fun and worth my money.
While some think that this set is too simple, it's a good build for young children as they won't get overwhelmed with million pieces.
---
For an ultimate Disney fan if you're looking for splurgin on something why not get a Disney castle? You'll most likely need to help your kids unless they're skilled teenagers, but it's a great build for adults as well. Anything from Disney series is usually princesses and castles and can peak girls interests, but the castle is the ultimate big gift.