Finding the best travel toddler bed is a great way for traveling parents to acclimatize their little ones to life on-the-go. Small children prefer consistency so forcing them to change beds all of the time will cause them to be fussy. Bringing your own toddler bed prevents this by providing them with a consistent surface to sleep on. The problem is that parents will have to carry around the toddler travel bed so they have to find one that provides comfort and security while also not being too bulky.
As we travel and move a lot we went through a LOT of various travel beds, and inflatable mattresses for toddlers, and fit those that work best.
How to Choose the Best Toddler Travel Beds
Here are the criteria used to determine the best toddler travel beds. We used these factors to choose every product on this list.
Cost: The amount you're willing to spend depends on how much traveling you plan to do and how large your budget is. For instance, parents who don't travel often don't need to spend a fortune.
Quality: This is the most important factor. Uncomfortable beds will cause your child to get fussy. Low-quality beds are also not as durable.
Size: The size you choose depends on the age of your child. Also, keep in mind that larger toddler beds will be harder to carry around during your trip too.
---
The Best Toddler Travel Beds
Frequency of use will play a huge role in the exact model you choose so we'll include some for all different budgets.
This is one of the most popular toddler travel beds on this list due to its portability, durability, and fun factor. We love it!
It comes equipped with its own half rails so it's always ready for your toddler.
Plus, weighing only 6.5 lbs, it's easy to carry on trips.
Lifetime warranty
Trademarked security rails
Fun design
---
This is a great option for parents who are planning to travel a lot with their kids. It's designed with comfort in mind and is equipped with the convenience for easy travel.
This inflatable travel bed takes approximately 7 minutes to inflate and comes with a conventional mattress and removable frame.
It also packs down to a small size that easily fits into your luggage.
I personally love this one as it doesn't squeak or make noises when the toddler is actually sleeping on it.
Hand-pump included
Noiseless
Sturdy frame
---
The Regalo is so comfortable that some kids love sleeping in this bed at home, making it a great choice for traveling.
It comes equipped with a washable fitted sheet and travel bag for easy transportation, as well as a removable pillow. Weighing hardly 4 lbs, it can be set up in seconds.
This model is also highly versatile and works just as well for short trips as it does for long-term travel.
Includes Sleeping Bag
Lightweight
Fold and go system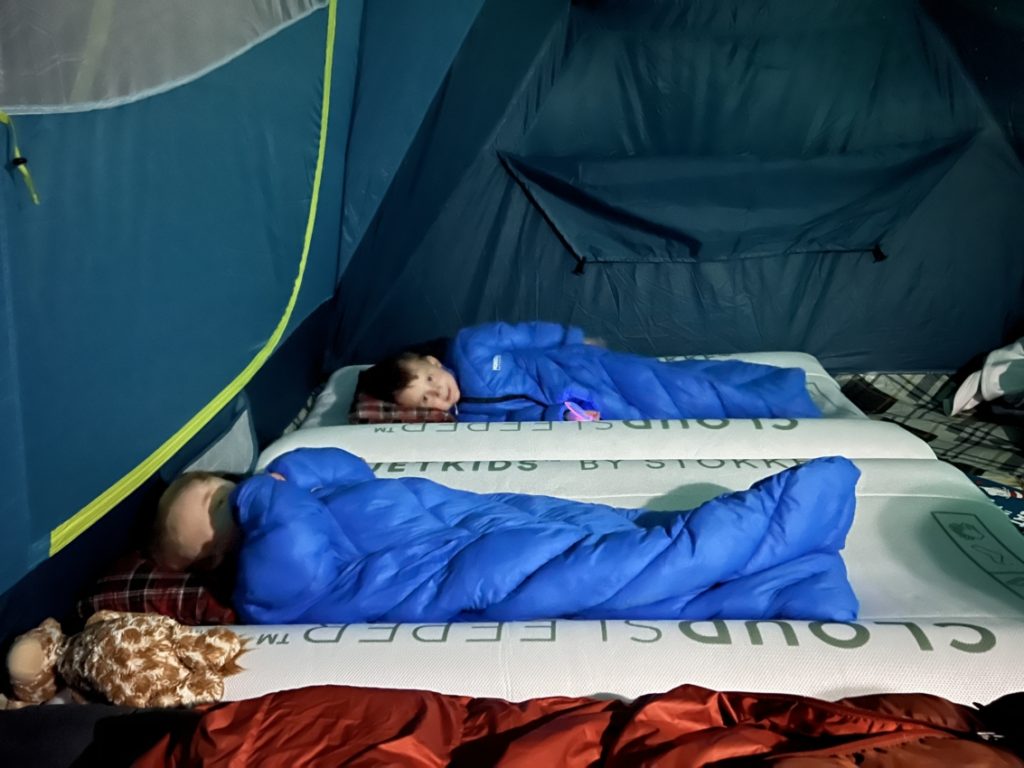 ---
This is a lightweight portable bed that is built in a way that guarantees it will not leak or pop. It packs so small it's basically a packing cube.
It comes equipped with its own washable cover sheets and can hold children up to 4 feet tall, with a total of 150 lbs weight in case you need to lull them to sleep. The bag and air pump are both included.
There are little side rails incorporated on either side so that your child does not roll off. And the mattress has a built-in pump and you can inflate it by pushing a hand.
Pack like a small packing cube
Air pump built-in and bag included
Waterproof mattress with a washable sheet
Fits standard crib sheets
---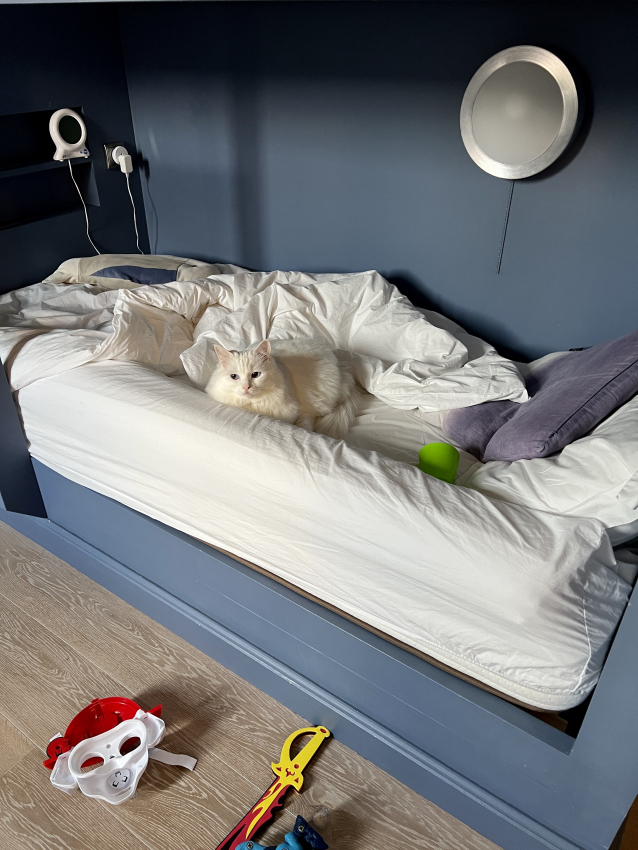 5. Hiccapop Bed Rails – Portable Toddler Bed Sides To Use on a Regular Bed
This isn't exactly a travel bed; but is an option for trips where there are extra beds but might be high.
This removable inflatable side can fit any bed or sofa so it provides peace of mind to parents.
Plus it's small to fit in a carry-on and inflate with your mouth without the need of any pump. The cover is machine washable.
We've been using it with our toddler since he was 1.5 and love this product!
Does not require pump
Water-resistant and washable
Non-slip silicone bottom
Compact
---
This fun design is perfect for toddlers who are old enough not to roll off. It's highly safe, comfortable, and easy to carry around. You'll have to buy a separate pump though.
It's also highly popular, reaching nearly 8,000 reviews on Amazon!
With the plush surface and Ibeam construction, the comfort is unmatched and still provides the convenience of easy travel. Overall, this is a great choice for parents who are on a limited budget.
Ibeam construction provides stability
Water-resistant
Pocket-friendly
---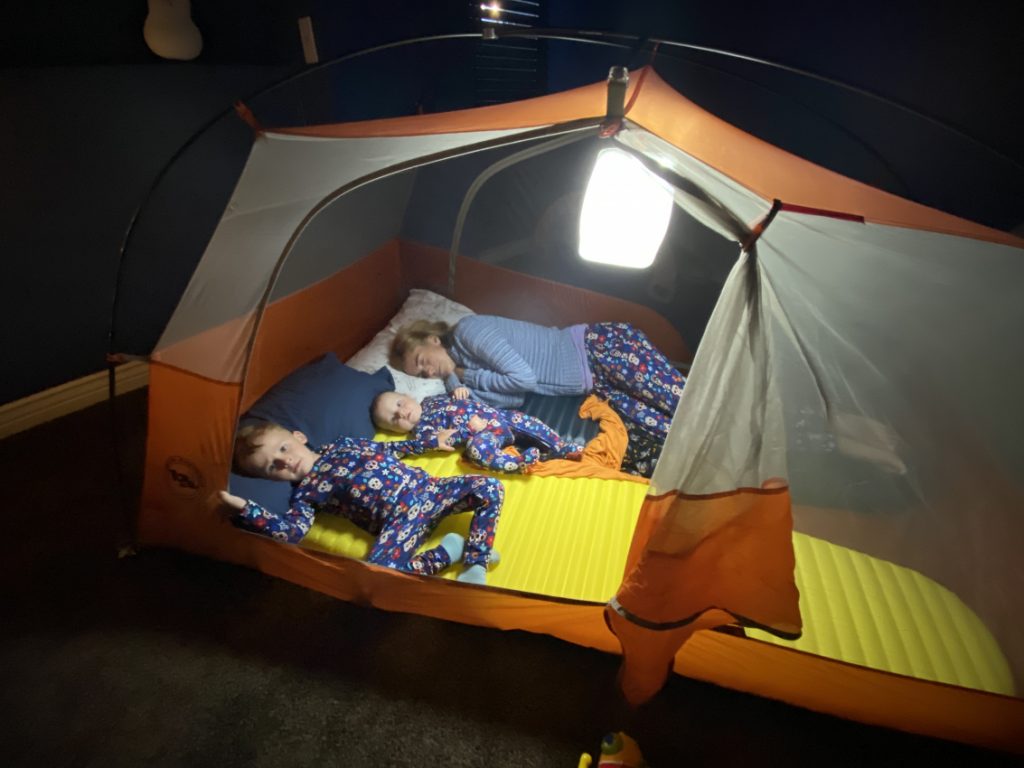 Yet another highly popular option has made my list.
This model is built using a design with sides providing high comfort for your child so they don't roll off. It's also easy to cart around on your journey and comes with a pump.
It can be inflated in less than a minute. If you are looking for a portable travel bed with comfort and security in mind, then this is a great choice.
Built-in tall safety bumper
Soft flocked top
Puncture resistant
Heavy duty
---
---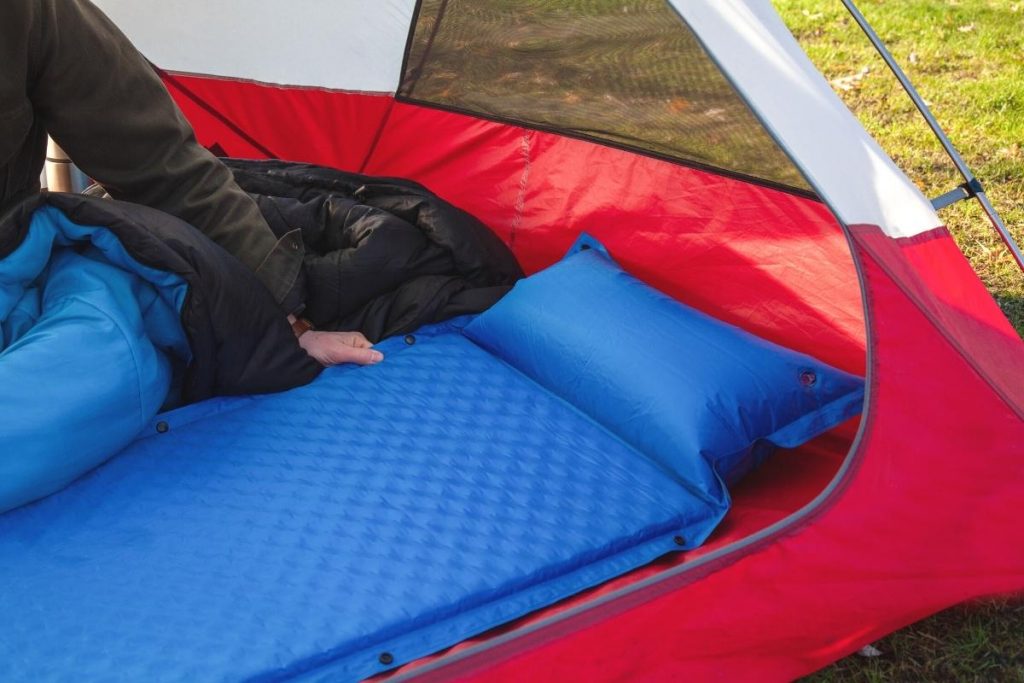 Frequently Asked Questions
What Parents Need to Invest in a Portable Toddler Bed?
Parents who plan on traveling a lot are highly advised to invest in a portable toddler bed. Preferably, choose one that's easy to fold and carry around. Toddlers love consistency so giving them a familiar place to sleep will help them acclimatize to new environments. Another huge benefit is that parents will not have to overpay for hotel rooms that provide a toddler bed. They have the convenience to choose where they stay and will not be limited to specific hotels.
At What Age Should I Use a Travel Toddler Bed?
It depends on the travel bed. For children under two years old, you'll have to invest in a portable toddler bed with breathable materials and side protection. That way, your child will be safe.
After two, you can start to upgrade the portable baby bed. Just keep in mind that if you don't want your child wandering around the hotel room at night, you'll need to invest in a bed with side railings. This is a judgment call too since all children age differently.
What if my Toddler Still has Trouble Sleeping on Trips?
There are several reasons this might happen so you need to find out what is triggering them. Some toddlers are afraid of the dark so try bringing a night light on your trip. Sometimes shadows might be keeping them awake so try moving their bed.
---
You need to go into this process using a safety-first mindset so carefully read the manufacturer information carefully so you can make an informed decision. Then decide what bed will result in the fewest changes with your toddler. Some babies love listening to soft music as they fall asleep while others might prefer toys to play with. Choosing the best portable toddler beds requires careful research and some common sense.