Before I became a mom I thought I'll never be that person who buys toys. I've done zero research on what to get for babies and toddlers, so everything we had was gifted and random. We were also minimalists when it came to buying anything for the newborn.
Unsurprisingly, as a baby Dylan barely cared for anything… he played with whatever came his way, whether it was a kitchen utensil, keys, stuffie, empty water bottle and so on. You get the idea.
From actual toys he loved his Baby Einstein & Rainforest Jumperoo, but all the teething toys or rattles were a total fail (teething toys were THE toy for his brother Holden though). Around 10 months he started to care for toys more, so I definitely had fun picking stuff for this first birthday.
One could say that it's better to make toys for a 1 year old than buy some such as handmade Montessori toys, but I'm not a stay-at-home mom and I don't have time to make toys, cook for everyone, clean up after everyone and work on top of that.
Best Toys for 1 Year Old Boy or Girl: Approved by a Toddler
I focused on toys that can be used for years to come, not one-and-done toys. Also, those that don't require a ton of clean-up after usage.
Even if the manufacturer says it's for 2+ it could be a fun toy for a 1-year-old all things considered. In fact, it makes the toys grow with your child.
Apart from the duck… Dylan's favorite toy is a duck that plays songs and flashes lights so while it's annoying, he absolutely adored it (our daycare claimed it's every kid's favorite regardless of age).
I don't think there's such a thing as gender-related toys. Little boys love to play with kitchens or dolls, girls like cars – I see it all at daycare. All toys featured here are gender-neutral.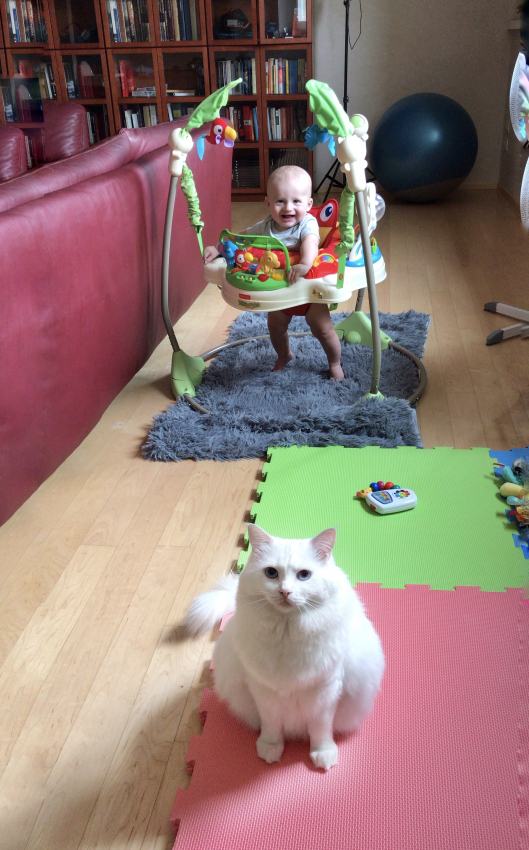 ---
---
Small & Big Toys for a 1 Year Old:
1. Trucks, Especially Dump Trucks
Who doesn't love trucks? The cars teach cause and effect, colors and patience. Especially garbage trucks are fun for loading more things on them. They're affordable, lightweight and multifunctional.
Another great options are soft trucks that move when you pull their wheels back or any excavators.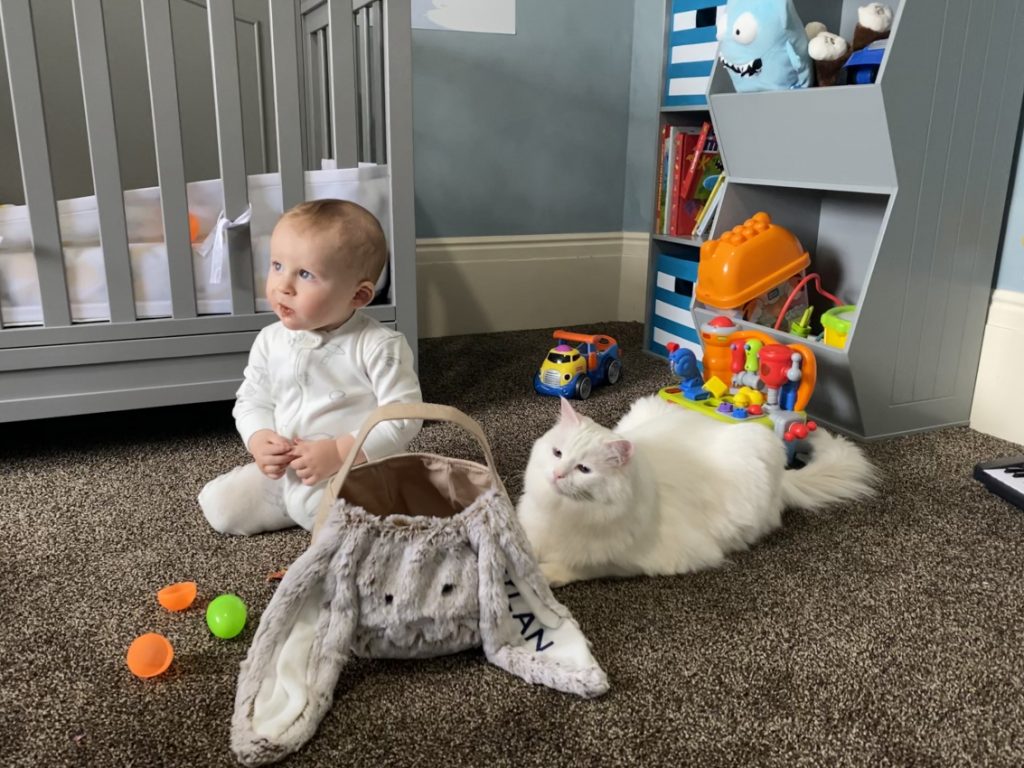 ---
Sorting toys – whether it's shape or colors are stimulating and entertaining. Or they can be frustrating at first which teaches them not to give up. I saw it firsthand with my own kiddo.
There are so many sorting toys the choice is yours. You can try cups, shapes, blocks, whatever you and your toddler like. Mine's favorites are shapes.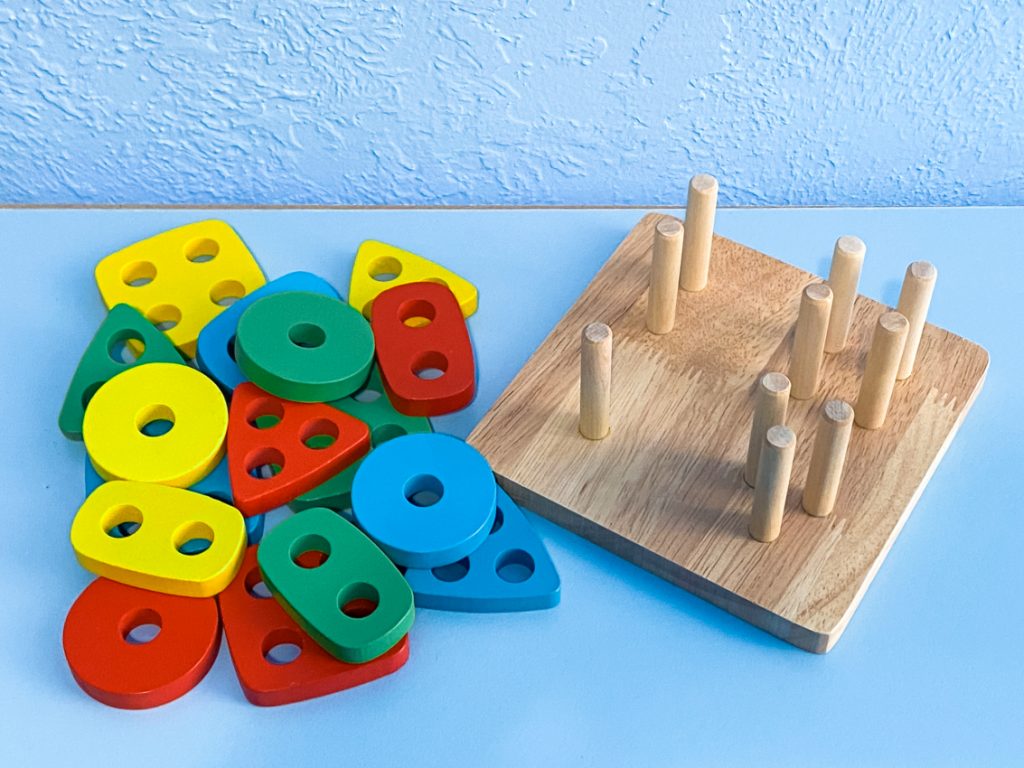 ---
For an active toddler, climbing everything this item is a lifesaver. Part of the best Montessori toys it's a simple wooden baby gym with ramps.
Even if a baby doesn't walk yet she can crawl over it. I still see 4-year-olds playing on it, so it's surely one of the long-term, not just toys for the 12 months old you need to get rid of after a year.
You can find many different versions of pikler triangle. Transformable, with an extra arch, foldable, non-foldable, not to mention different sizes of the basic triangle as well.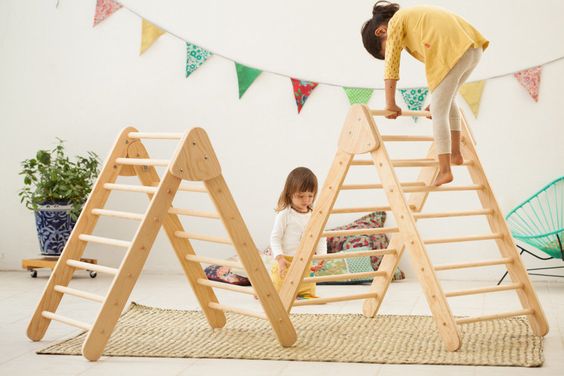 ---
4. Indoor & Outdoor Toddler Swing
The outdoor swing set is a dream of many children and parents, but let's face it – it's not only super expensive but also requires a garden and space. There are so many choices!
Back when I lived in the apartment an idea occurred to me: let's find something that I can actually use in the living room, then fold it up. My little dude loves this swing (cat too!).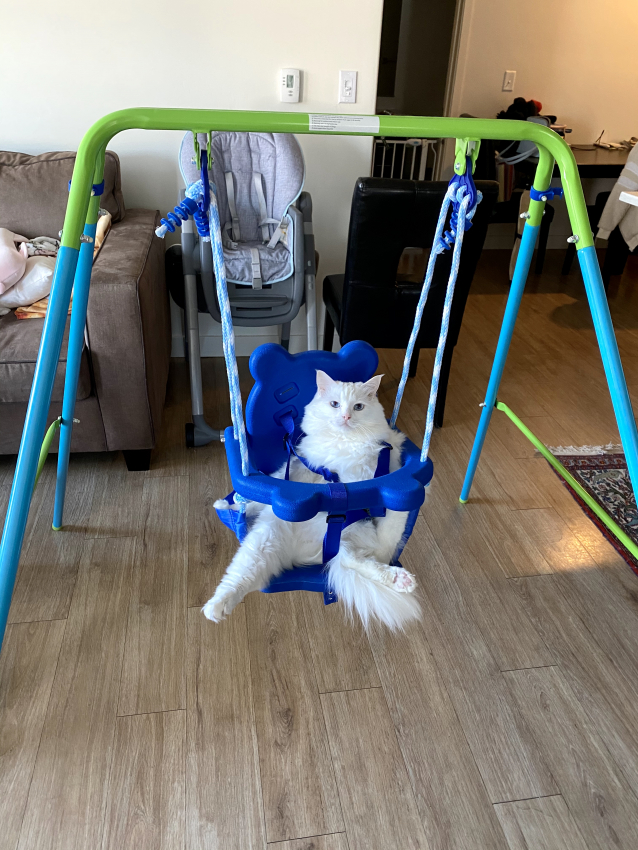 ---
5. Busy Board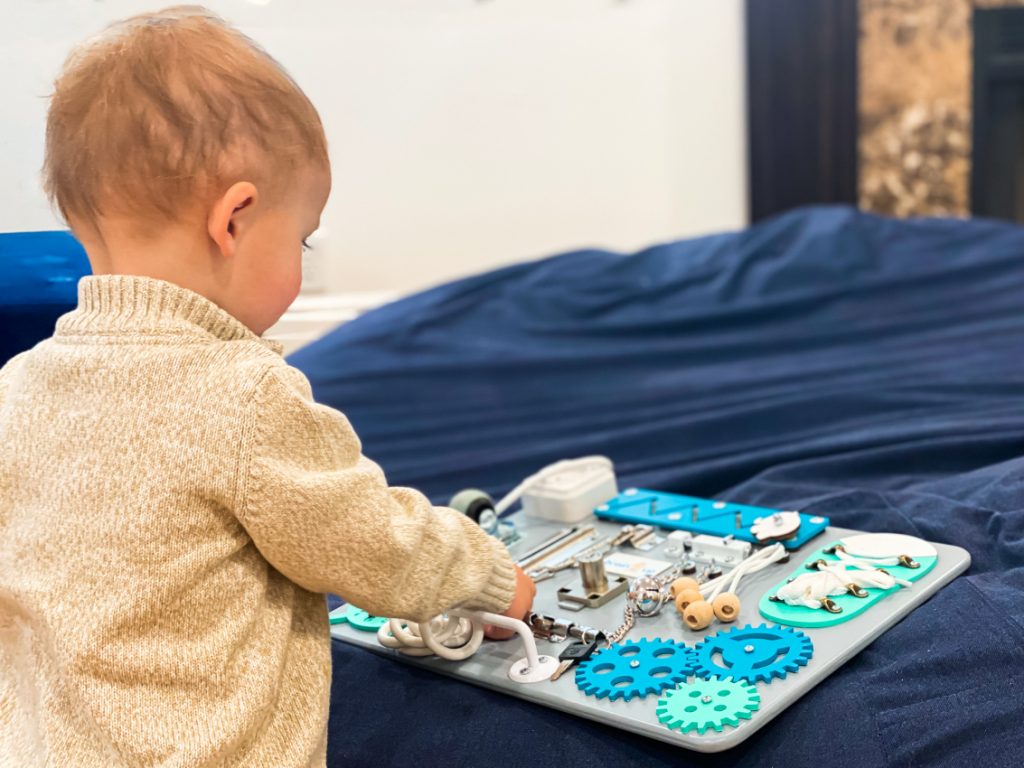 Sensory play is critical at this age. And suppose you're looking for an all-in-one sensory toy.
In that case, a busy board is your best option because it consists of various activities that can cover many senses.
I've written here about the best busy boards to buy and how to make one, in case you want a more personalized gift, and you're really crafty.
For on the go, a busy backpack is a great option.
---
6. Rocking Animal
Who doesn't like a rocking horse? I used to have a basic wooden one as a kid, but now… there are many more choices available.
Returning from my trip to Antarctica I stumbled upon a rocking penguin. Hesitant at first, Dylan loves it!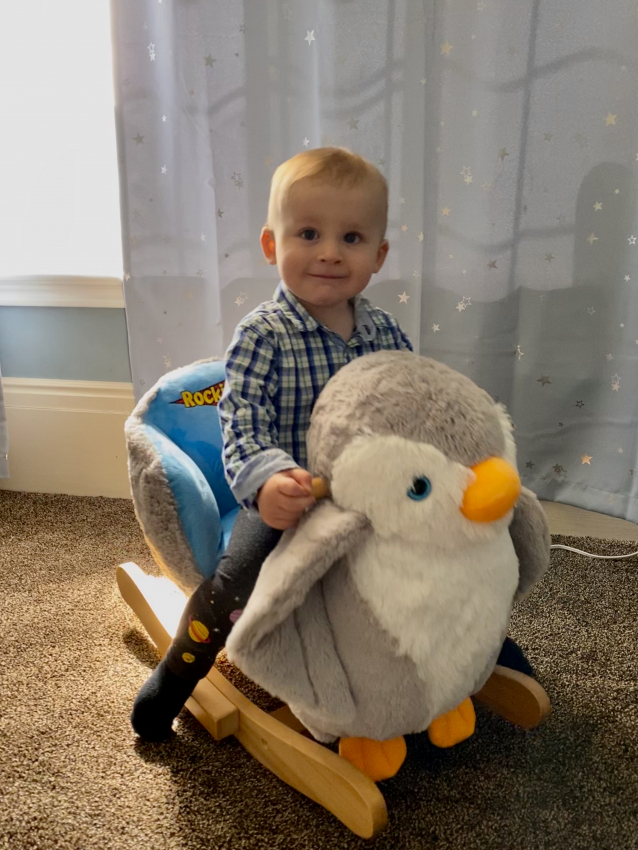 ---
7. Mega Blocks
Classic large blocks are perfect for any kiddo. You can stack them up and let the baby destroy it, make him do it, or simply let him pull it in and out of the box while sorting colors.
It's a great toy for long winter or rainy days or whenever your toddler needs some indoor activities.
The more she learns, the more she'll be able to do with it. You might need to buy more than one box eventually… but we started with a tiger box.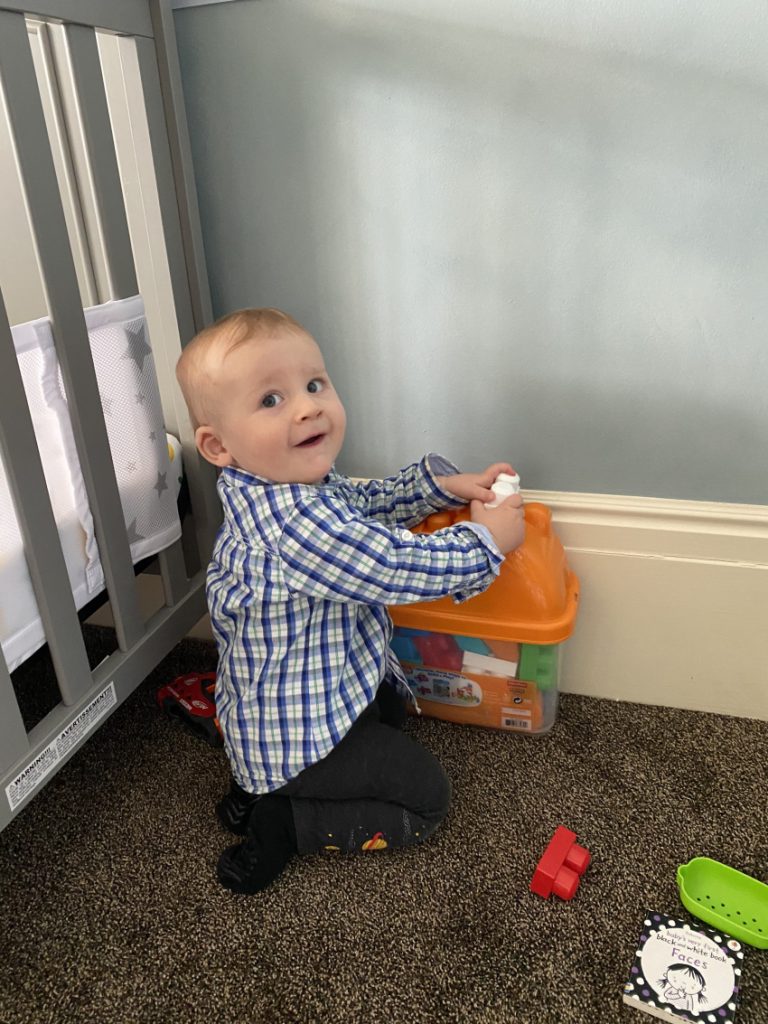 ---
8. Baby Books
Books don't need an introduction. Your one year old toddler won't be able to read them, but it doesn't mean she won't love them.
Dylan really dislikes sensory stuff, so apart from one Monster Book he isn't into touching things much. He "reads" them, but won't touch anything.
In our cases the smaller the better as he can pick it up and flip pages on his own as well.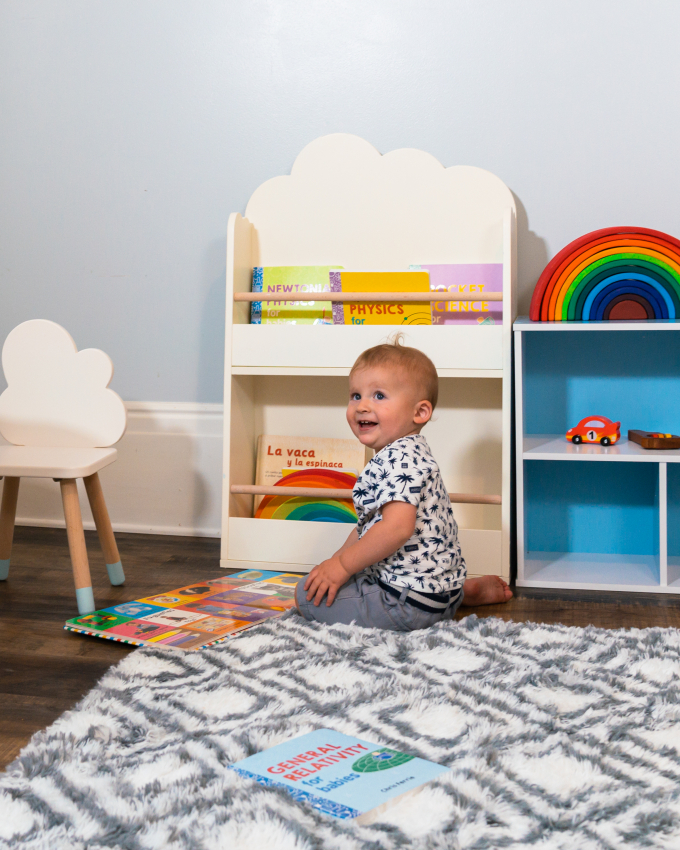 ---
---
9. Pretend Kitchen
Both boys and girls like to pretend they're adults. Pretend kitchen set is a long-lasting gift for one or multiple kids.
With pretend toy kitchen there are so many possibilities – grills, taco trucks, washing machines, tons of different pans and pots, not to mention the food items.
If you're looking for cool items some wooden cutting food sets are amazing!
More importantly, for the parents – it works great as toy storage when you just want to dump all your toys there its a great spot. Just close the fridge door and poof – toys are gone!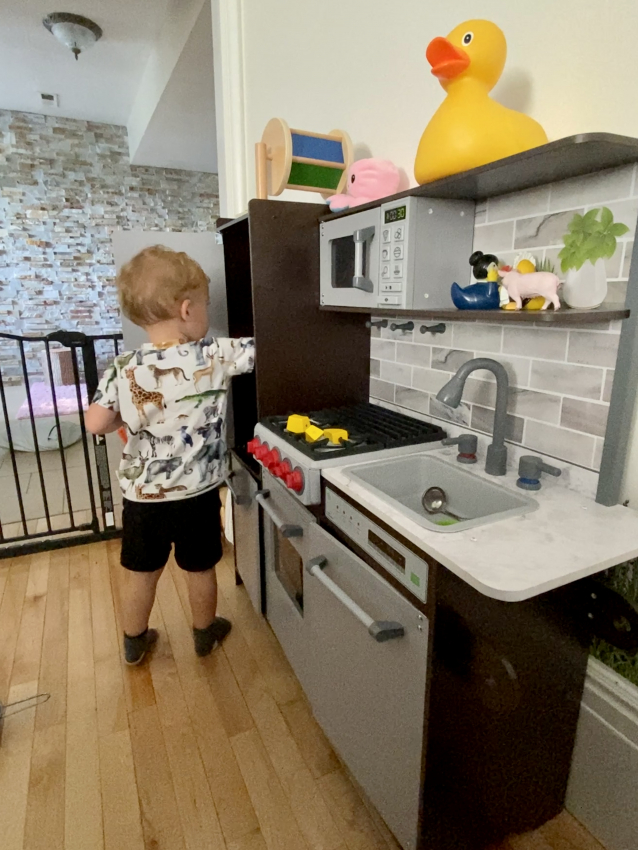 ---
Once the baby walks he needs his own chair too. Maybe he doesn't need it, but it looks fun for the parents and he can use it to just hang out, play or read.
Dylan adores his chair and drags it everything with him. It's lightweight and perfect for him!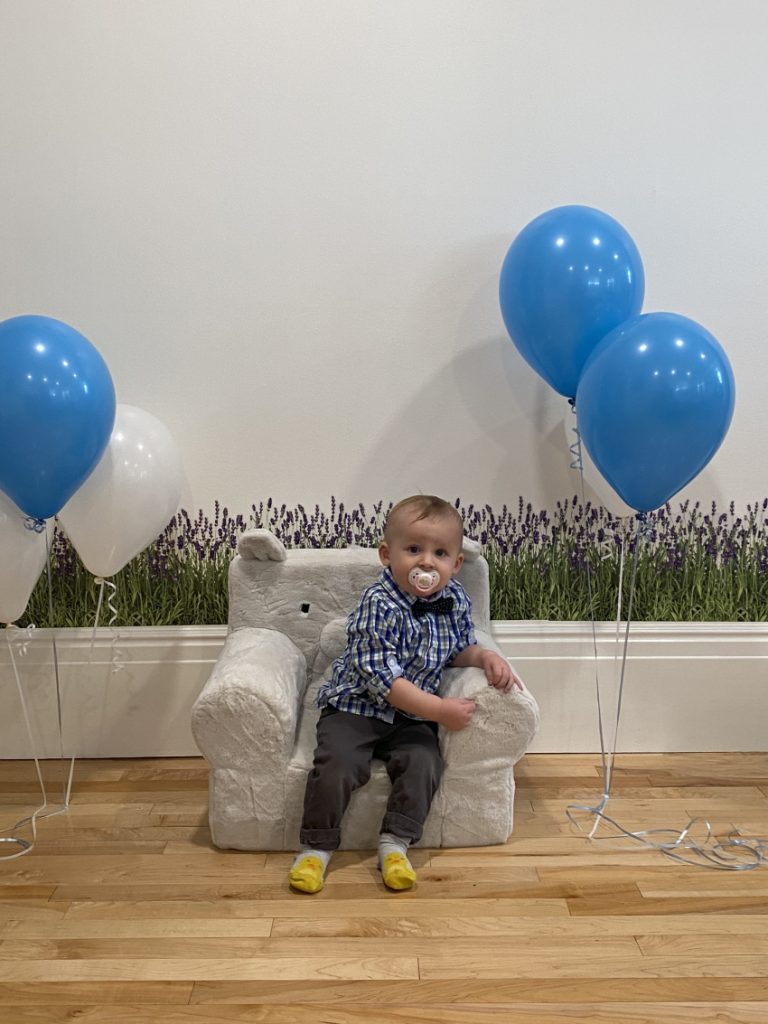 ---
11. Water Table
The water table is an instant hit for everyone. Not only is a water table fun to play with, but it will help your child develop their imagination while splashing everyone. It's particularly fun when you don't have a bathtub at home that you can fill with fun bath toys.
Start small. It's a big item that isn't the easiest to store. You can build in extra features yourself in case your little one gets bored with the current ones.
Also, it can be tempting to get a sandbox and water table in one… don't do it, unless you want to have a giant mess everywhere.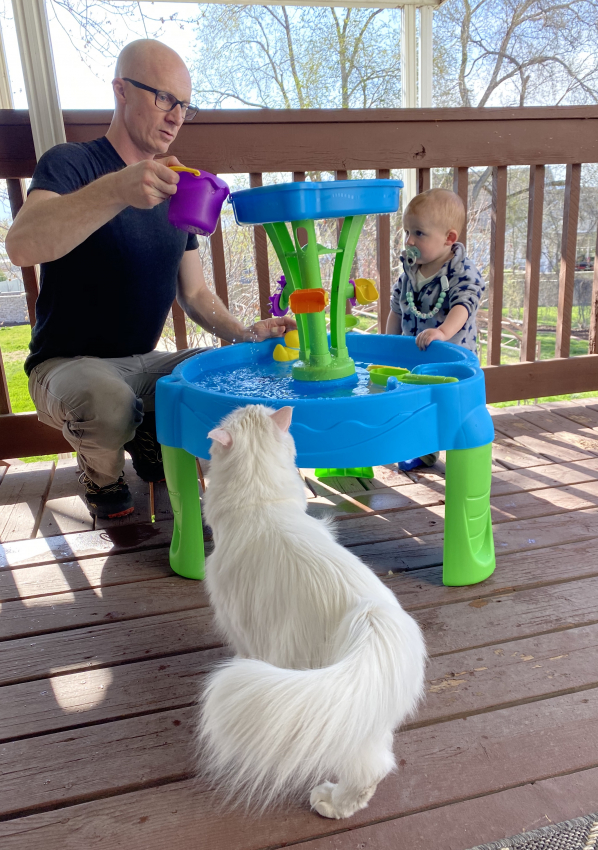 ---
12. Outdoor Playhouse
If you have a garden an outdoor playhouse could be a great idea. I've always thought they must be very expensive, but in fact, you buy some great ones for less than $200 and then even paint it to your liking.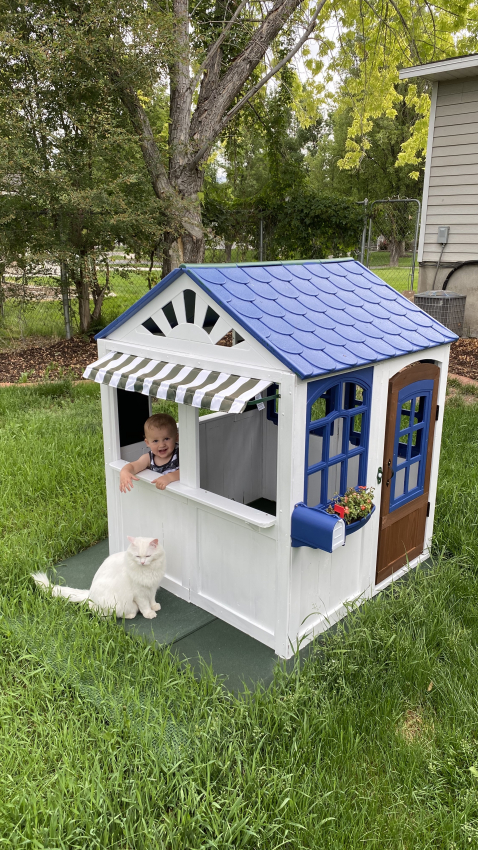 ---
Did you like my ideas for toys for 1 year old? Do you have any questions about potential gifts for a 1 year old?
Keep in mind that you don't always need to buy everything new. In Utah, we have KidtoKid stores and now in North Carolina there's Once Upon a Child, so I was able to pick up quite a few used gadgets for a fraction of the price, but you can find a ton of great promos on Etsy or even bigger retailers.