There are days when you just can't go outside with your toddler for numerous reasons. So, it's good to have a list of activities at hand, to help you plan your day with your bub. Although Montessori toddlers are amazing at concentrating for a long time on tasks that arouse their curiosity, they are still very active and eager to discover new things.
A Montessori toy is one that stimulates learning by encouraging kids to experiment and while there are a lot of great ones out there, you can also create your own "toys".
I have put together 15 best indoor activities for Montessori toddlers that will have you covered with things to do in the house with your baby. And if you're lucky, you could even have some time to grab a cup of coffee or finish preparing lunch.
1. Build Stuff
Building with all kinds of objects has great benefits for your kid. It helps them develop their creativity, logical thinking, problem-solving abilities, fine motor skills, hand-eye coordination, and social interaction to name a few.
Use the classics: Legos, wooden building blocks, a wooden train set or you can experiment with Magna Tiles, Magformers, Tegu, or SmartMax.
Build castles, farms, parking lots, pools, or houses and involve other toys as well. Ask your toddler what she would like to build, they come up with the most creative ideas.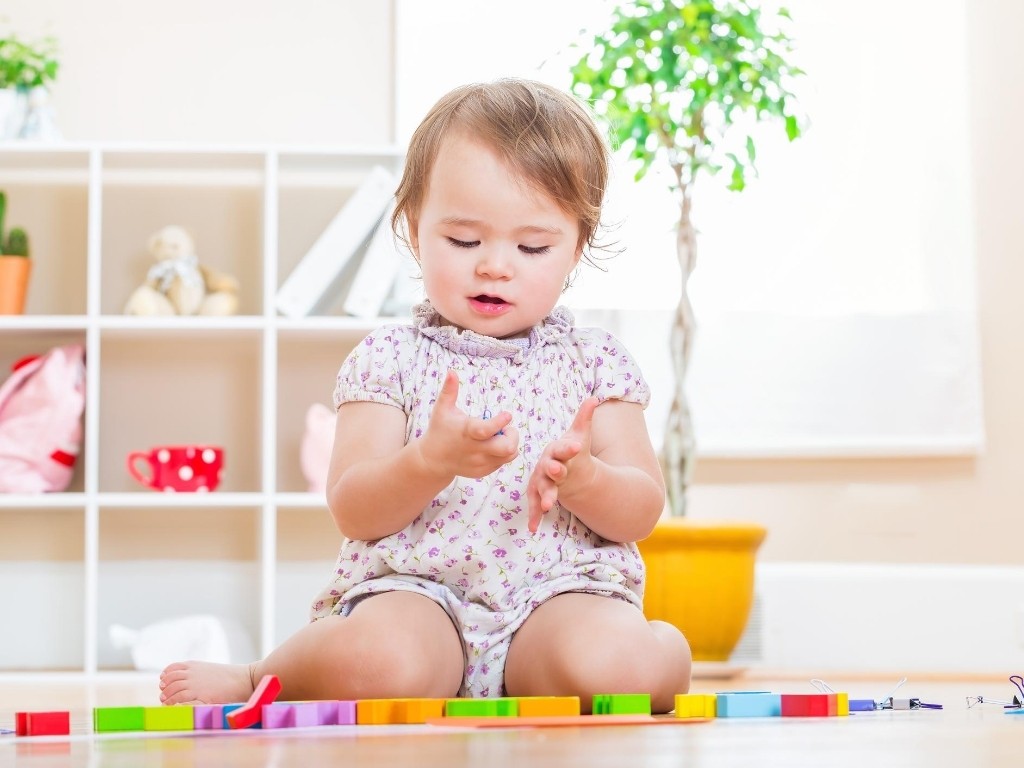 ---
2. Paint and Draw
There are so many possibilities here. You can paint with kid-friendly watercolors, tempera or acrylic paint, finger paint, or draw with markers and crayons (stone crayons or regular ones).
Don't settle for just the paintbrush, you can use lego pieces, Play-Doh shapes, leaves, or flower petals. Paint their edges or dip them in paint, stamp them on the paper, and create a true masterpiece.
You can also paint on toilet paper cores or even pasta. It's great for their fine motor skills development. For drawing, you can either use a coloring book or just let your toddler's imagination run free on paper.
3. Do Puzzles
Start with more simple ones, usually made from wood, with 2-4 pieces. Then gradually move to more complex ones, once your toddler has mastered the smaller ones.
Floor puzzles have big pieces and are very fun to do. Whether it's a road, a farm, or a house, even better, you can bring some figures and start role-playing with your bub.
I have a whole post on the best wooden puzzles for kids depending on their age.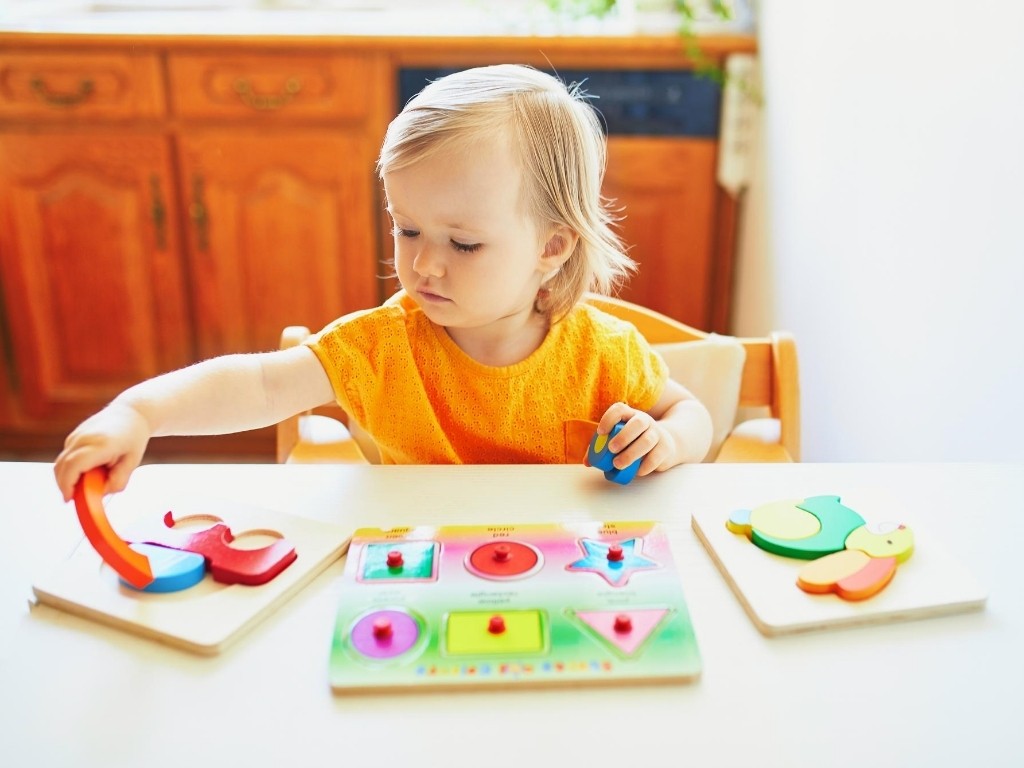 ---
4. Build a Fort
If you have or can get a Nugget couch, use it if your children aren't already playing on it 24/7. However, you don't need special tools, building sets, or anything of that sort. Use what you have around the house.
Put a couple of chairs close to each other, maybe your pikler triangle, throw a blanket on top, you can even add some Christmas lights, and your toddler will be mesmerized. Have your bub bring the pillows, he'll be very happy to help.
Go in together and read, put the toys to sleep, use it as a tunnel, or as a hiding place when playing hide and seek. IKEA has some great ideas on how to build an indoor fort using just your furniture.
---
5. Write in Semolina or Cornflour
Set-up a tray or a baking pan and put a little semolina or cornflour. How much? Draw a line in it with your finger, if the line is clear and you see the bottom of the pan, then it's enough. Don't put too much, otherwise, your toddler won't see his drawing.
Encourage your toddler to draw and write with his fingers. You can put in front of your kid a card with a shape, a letter, or a number and encourage her to draw in semolina the image on the card.
It's a sensorial activity so, at first, he might be more interested in just feeling the texture. It could get messy, so stay close.
Tip: If your toddler still likes to mouth things, many moms swear by making sand out of blended Cheerios.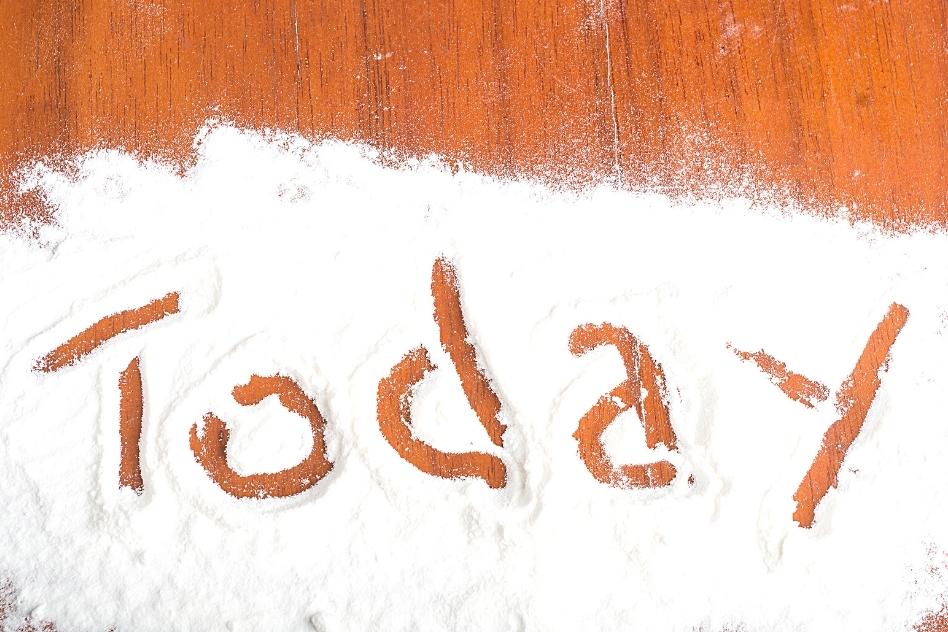 6. Cook Together
Cooking is a wonderful bonding experience. Preparing a dough will sound very appealing to your toddler. Dipping their hands into anything that needs mixing is very fun.
Make a pizza together, all that throwing energy could go into throwing some corn or olives on the pizza rather than some other objects around the house.
Let your bub chop some stuff with kids chopping knife.
Bake cookies together and use shapes to cut them into funny animals. It's a great confidence boost for toddlers to see that mom and dad eat something they prepared.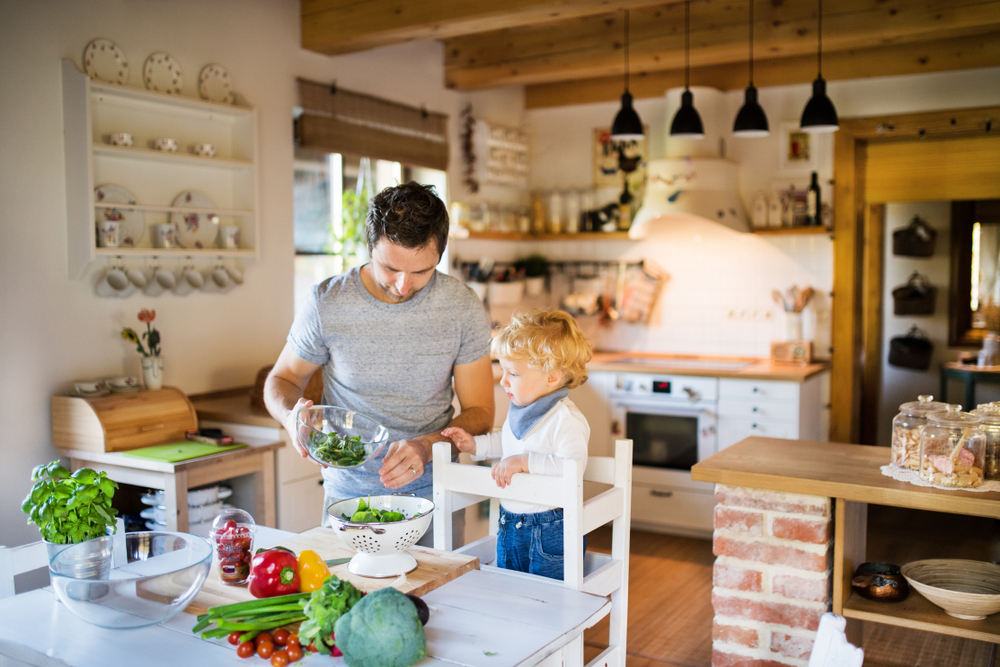 ---
7. Do Household Chores
Now that you've cooked together, there will be plenty of stuff to clean in the kitchen. By all means, involve your bub. You might be surprised that she will ask for the broom to do it.
You can get a kids-friendly set of mop, sweeper and broom for just a few bucks.
Toddlers love practical activities and now's your chance to help yours learn about keeping the house clean. If you plan to wash some clothes, have your toddler help you sort the laundry – they'll love it.
At soon as they can walk, toddlers can dust, water plants, feed the family pet, put away groceries, or help set the table (napkins, spoons). Just have patience, you're not rushing anywhere and keep it fun, it's for the long run.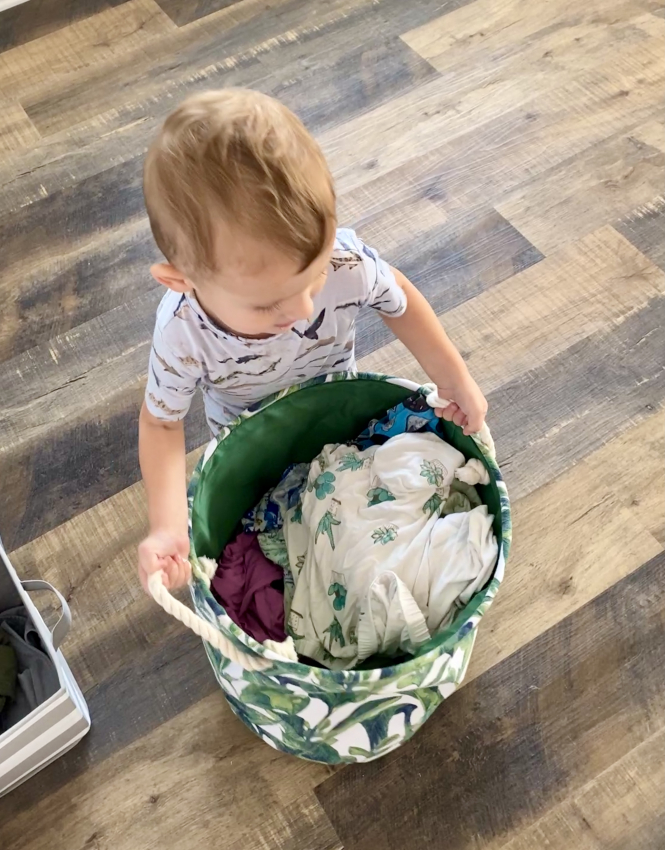 ---
8. Create with Modeling Clay
Grab the most basic set of modeling clay and start exploring together with your toddler. She will love to knead it, roll it, or pinch it.
Bring some shapes to model them into all sorts of objects. It's also very calming to play with clay. Being a sensory activity, it's great at relieving stress and balancing an agitated mood.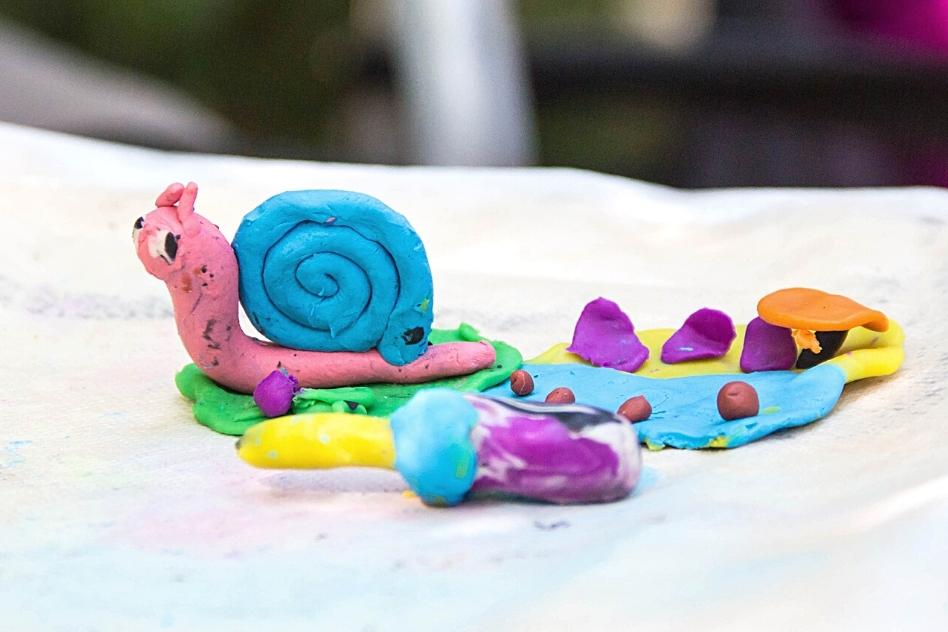 9. Read Books
I could go on and on about the importance of reading to your child. It improves language and communication skills, helps kids be more empathetic, they learn about the world around them, it spurs their creativity and imagination, trains better concentration and so much more.
Block 15-20 minutes a day for reading, anything your child desires, to instill the love for reading.
There are so many great books: interactive, with sounds, flaps, flashlights to discover hidden objects. Help your kid discover what they like and expose him to a variety of subjects and stories.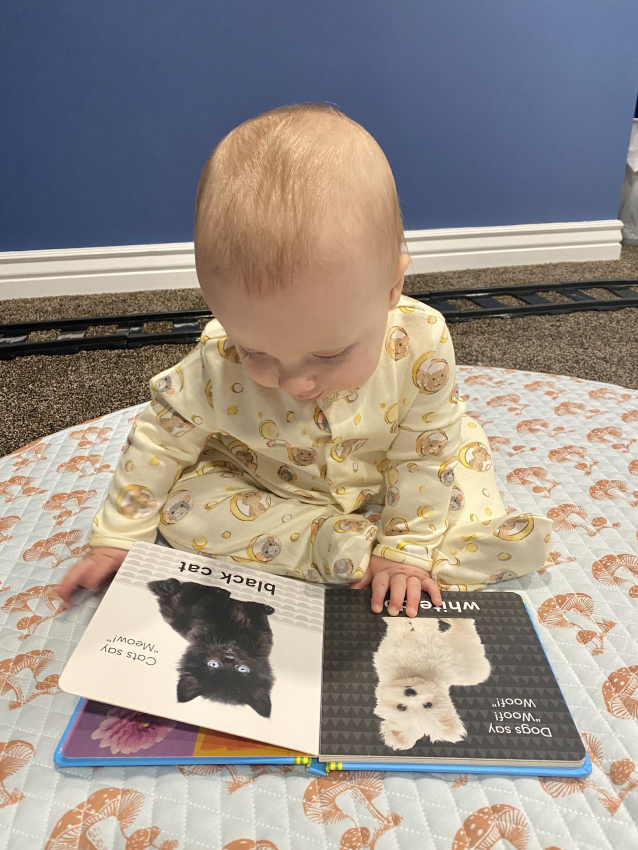 ---
10. Cut Some Paper
You will need an age-appropriate scissors and your close supervision until your toddler learns how to handle it safely.
Take pieces of paper with different thicknesses and encourage your toddler to cut them into pieces. It's very captivating and they truly focus to be able to cut straight lines – a wonderful way to exercise fine motor skills.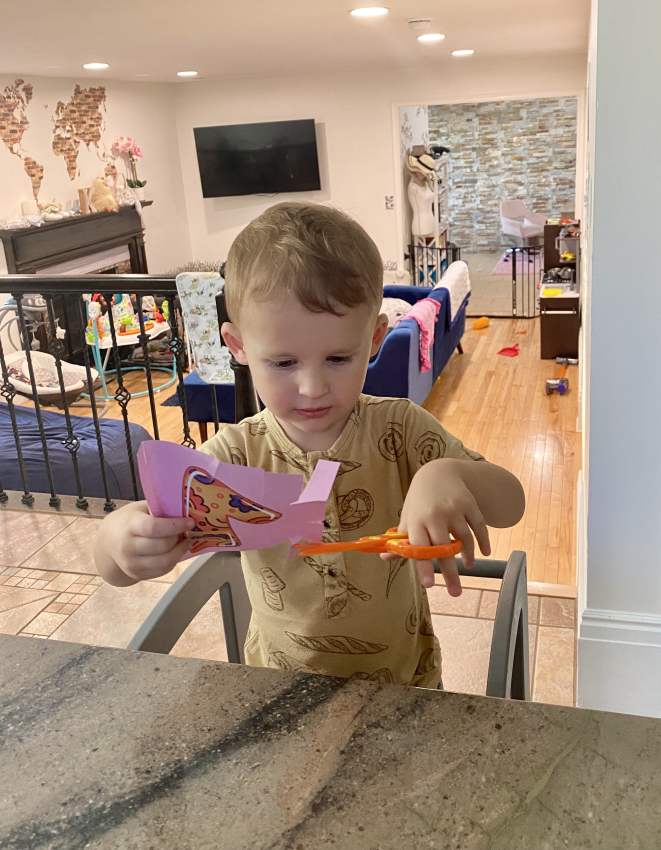 ---
11. Build an Obstacle Course
Indoor playtime does not have to exclude physical activity. Build an obstacle course with chairs, pillows, a cardboard box, and have your toddler run around them.
You could even put a ribbon at the "finish line", although it's not always necessary, as your toddler will not want to cross the finish line so fast.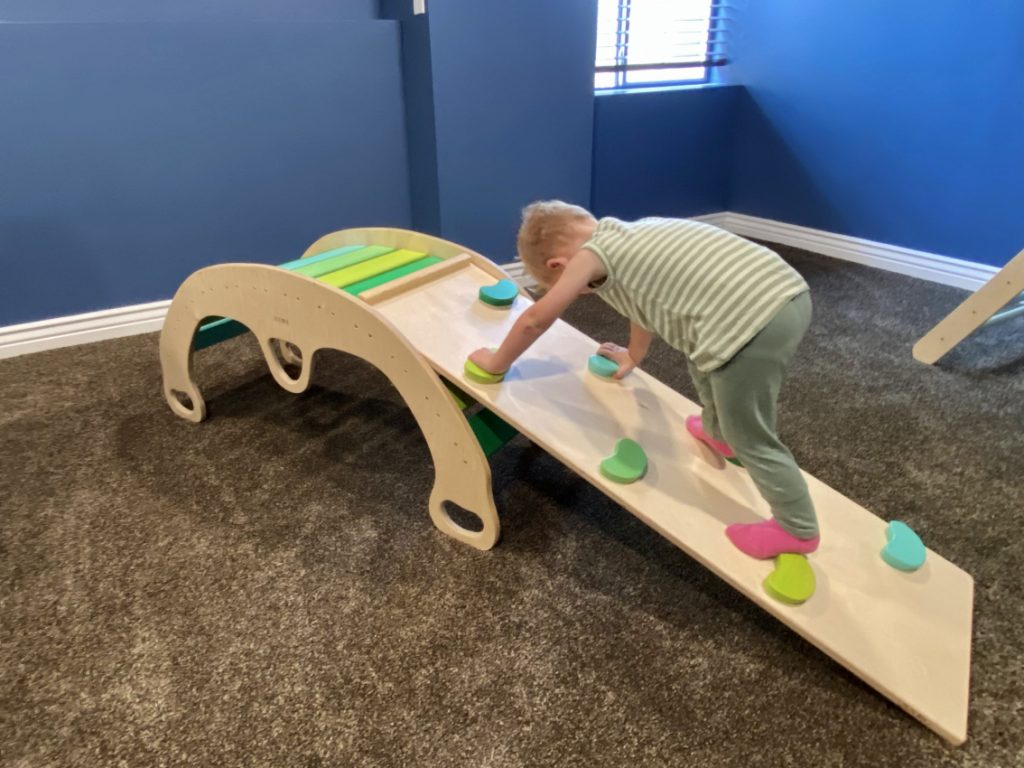 ---
12. Play Hide and Seek
Whenever in doubt, hide and seek always wins hearts. By starting this game, you will fill the house with your family's laughter.
In addition to the classic way this game is played, you can suggest to your toddler to hide his toys and have him look for them.
They exercise their attention, problem-solving, perseverance, and even asking for help when they're stuck.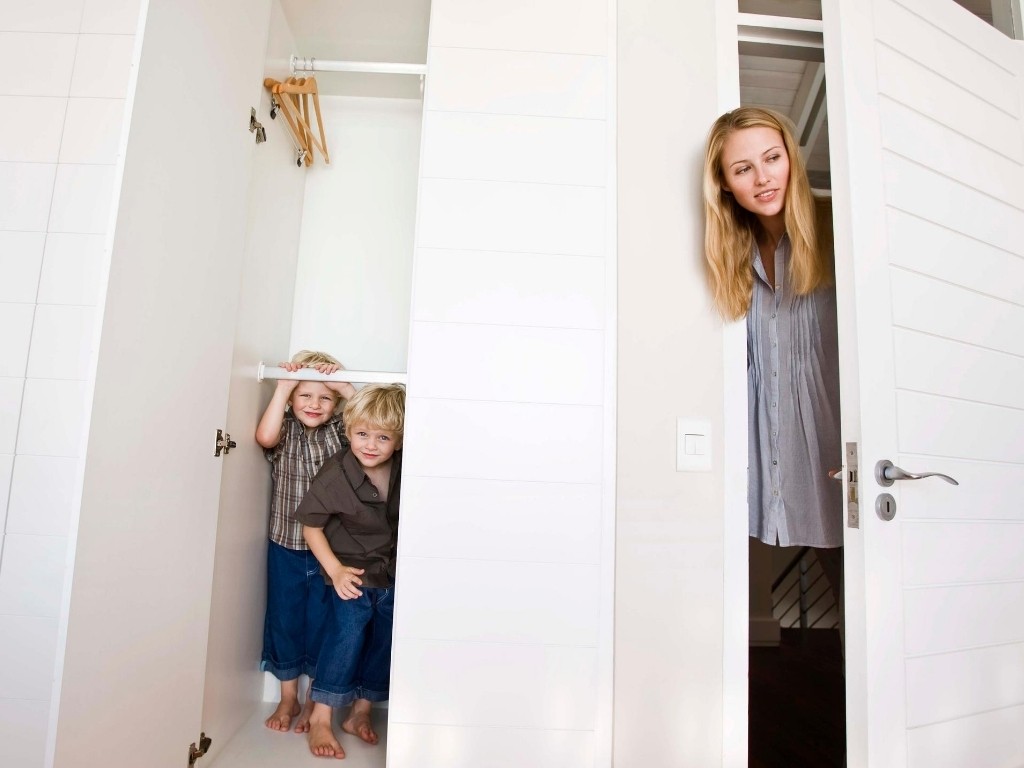 ---
13. Put Together Sensory Bins
Sensory bins are one of the best activities for toddlers. At this stage, they explore everything with their senses, so setting-up such activity will keep them engaged.
On a tray mix all sorts of beans, chickpeas, rice, and let your toddler play with them. Give her a spoon and some cups and she'll love to just pour them from one recipient to another.
You can also use pom-poms as a sensory resource. Fill a bin with water and put next to it a bowl full of pom-poms. Show your toddler how these little balls float on water or ask them to sort them by color or size.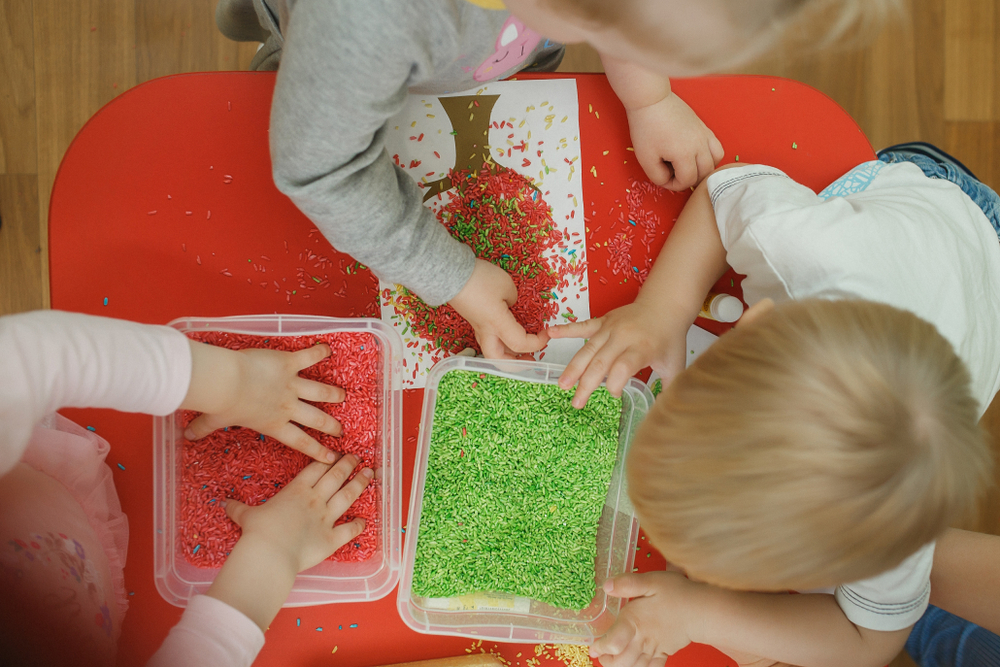 ---
14. Play with Stickers
Stickers can be a lifesaver when everything else fails. Whether it's animals, foods, or just plain colored dots, toddlers are drawn to stickers without a doubt. And they are so creative with them.
They also practice decision making, by choosing which sticker and where to place it, not to mention the fine motor development.
You can also help your toddler learn letters and numbers, by drawing them on a paper and asking your kid to place the stickers along the line.
15. Learn with Flashcards
You can either buy the flashcards or cut them out from different magazines and books you don't need anymore.
They could have different themes: animals objects around the house, cars, plants, foods, nature, colors, or shapes. There are many ways you could use them:
Just go through them and talk with your bub about what he sees
Match the objects with the same color
Find the objects from the cards in the house (for household items)
Match an object with a profession and learn about all sorts of jobs
Play memory games