The Montessori Method of Education, developed by Italian physician Maria Montessori, is a child-centered self-directed activity approach based on scientific observations of children.
It focuses on practical real-life skills and while it encourages children to learn life skills through play, it might not be the smartest to give your little one a knife early on. Or let him sit on the counter.
There are many Montessori-aligned toys out there, but these choices below can make your life easier. Here are my top picks below, but if you're looking for more check out more recommendations here.
When to start using all these?
Quite frankly, we had them all since my toddler was 1. If he wasn't ready for something he wasn't using it as much, but I do think he was pretty interested thanks to those items. It helped him to become his independent self.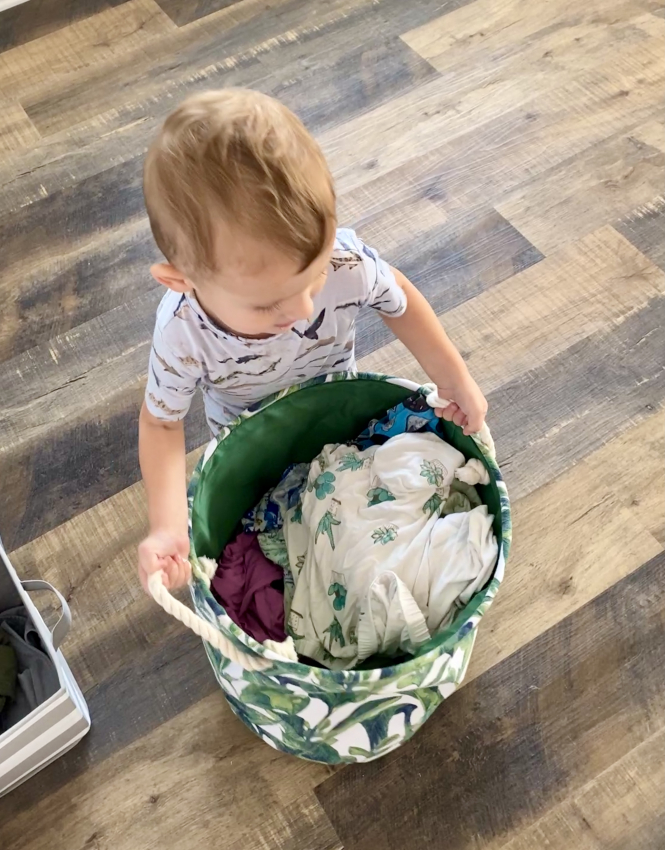 ---
1. Learning Tower / Kitchen Helper
When it comes to best learning towers I could write a giant blog post (like I did with travel strollers), because I love to test everything out there.
We have Unico one in the bathroom and very happy with it. But I also love convertible ones like this one, that can become a table.
If you don't have a small house there are foldable learning towers out there like this one (although they never have a step).
For twins or two children, there are options as well. You can have them stand on one platform or have two separate sections.
Read more on the best learning tower to buy.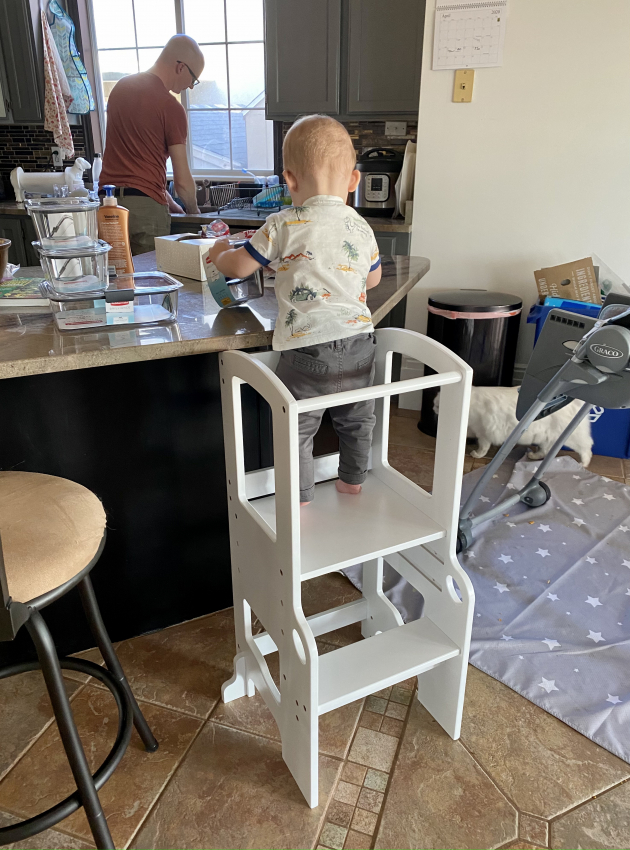 ---
2. Chopping & Peeling Tools
Kids can start chopping as soon as they can stand unassisted. They think it's a fun toy if you want to gift them something useful.
Start with a crinkle cutter. They're safe for little hands. They can chop a banana with that to start, as it's soft and easy.
Once they master the art of chopping, you can introduce some knives. The crinkliness of the knife is important, so the toddlers they cannot chop their little fingers off. I highly recommend Nylon knife set (even babies can safely hold it).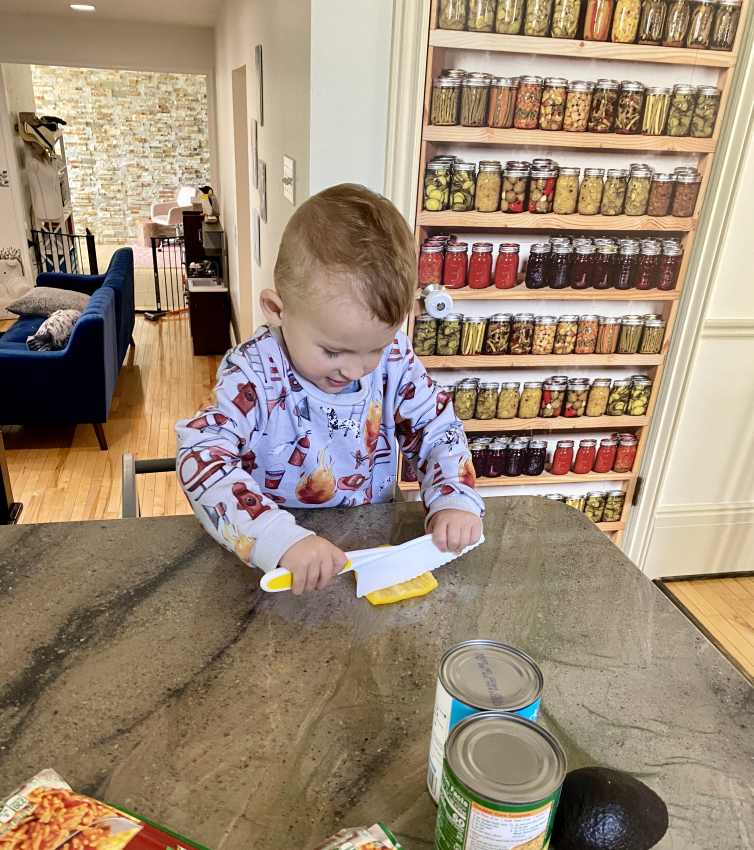 ---
3. Self-Care Bathroom Station
The easiest thing to do in the bathroom is to put a step stool for the little one, so he can reach the sink.
If your bub is wiggly and not careful you can also put a learning tower in the bathroom (I did that actually).
But, if you don't have a sink that's safe or your bathroom is small, there's a simple solution: get Delta Children Convertible Sink. It's a very small but perfectly working sink with tap. Once you're done with it you can convert it into a step stool.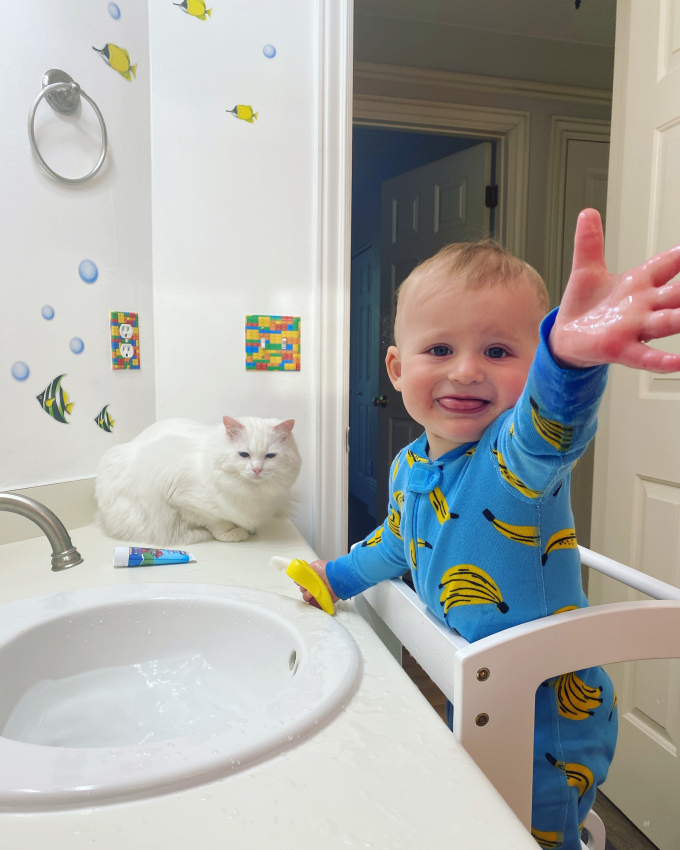 ---
4. Dressing Station
Montessori toddlers are allowed to pick their own clothes and dress themselves. Why should you let your bub pick up his own clothes? Because it teaches them independence.
Slip-on pants and loose shirts are best to start with. You might want to size up in shirts, so they can easily get on.
In order to dress themselves toddlers need to have easy access to their things. A toddler's wardrobe is a must.
Unless you want to, you don't need to buy a beautiful, but also expensive set. There are IKEA hacks to make a toddler-friendly wardrobe.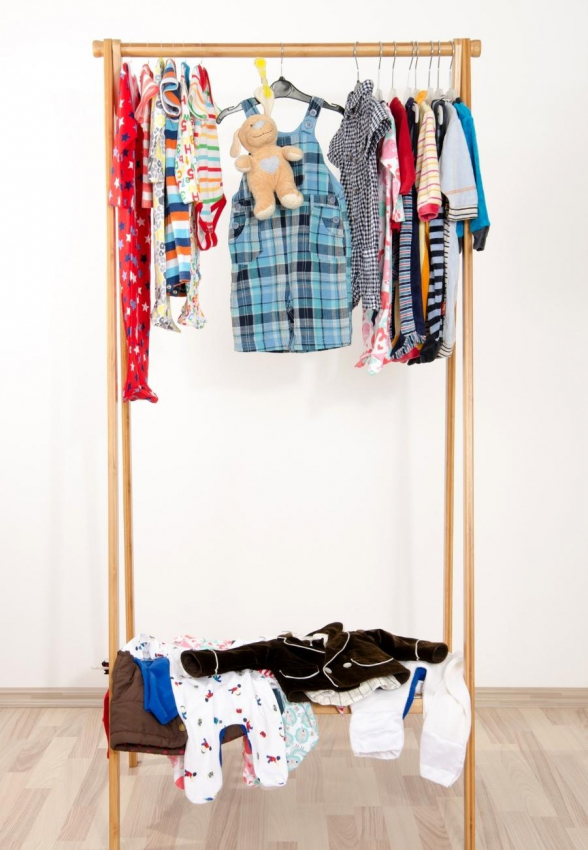 ---
5. Weaning Table
Your Montessori toddler should have easy access to his food and move freely once they're done eating. Many parents like the STOKKE Trip Trap high chair and while it's great, it comes with a hefty price tag.
Another option is a weaning table. There are so many choices out there, but the leading ones are Sprout Kids (pictured below) and Montessori low table.
I created my own weaning table by doing a simple IKEA hack with LATT Table.
6. Floor Bed
We transitioned Dylan from the crib to bed at 14 months and it was the best decision ever, especially when we're traveling these days. The floor bed is designed for autonomy, freedom, and accessibility in childhood.
A Montessori bed is simply a bed or mattress on the floor with a simple frame. Here are my tips on how to transition your toddler to a floor bed.
Anything else you could recommend to other parents?