Toddlers love to climb from furniture to ladders, tables and other things in sight. There are many ways to let them climb safely, one of them is a great climbing toy they can enjoy.
Pikler triangle is a trendy new toy for a good reason – it's a simple thing that can entertain kids for hours and years long. However, while both toys are big hits among the vast majority, some kids might want a little bit "more", either in addition or as an alternative to pikler triangle.
Here are some other fantastic ideas for toys for toddlers that can also help build creativity and confidence, and develop gross motor skills.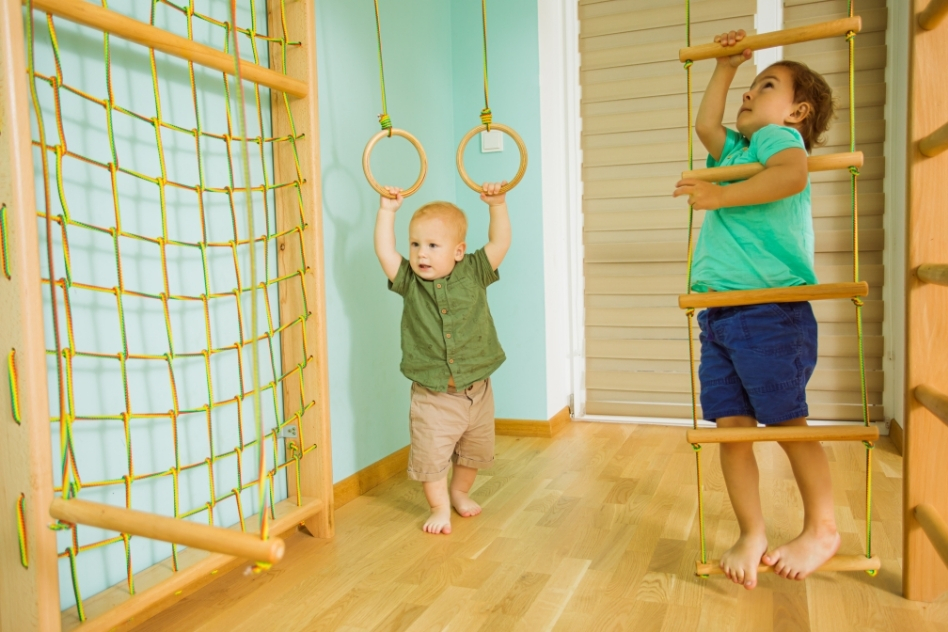 ---
Best Climbing Toys for Toddlers
Before we begin, I'm aware that there are tons of indoor/outdoor climbing toys from Little Tikes and Step2 that can be lots of fun. I'm not going to lie, we have a great slide from Little Tikes that Dylan uses all the time since he was a year old.
However, I don't see these toys as alternatives to a pikler triangle. Why? While it's still a climbing toy, a pikler triangle is a simple structure made of wood, while these climbers are very "busy toys" made of plastic. There's nothing wrong with them, but they'd never be associated with Montessori or Waldorf values.
P.S. If you're just looking for a climbing toy, you don't necessarily need to invest lots of money into an outdoor swing set. There are plenty of in-between toys that cost way less.
1. Wall Gym
My older kid has outgrown pikler triangle way sooner than pretty much all other kids. He wants to climb higher and higher and use his strength to pull himself up.
When I was growing up we all had a doorway pole for that (it's still a great thing for small spaces!), but nowadays there are a ton of big metal gyms that can be attached to the wall.
The best ones are from Brain Rich Kids, but it's price so I can also recommend these smaller sets. Depending on the set up it can have rings, poles, ropes, swings – you name it! And you know what's the best part? It can hold adults' weight as well 😉
---
A rocker is often being described as a better alternative to pikler triangle, if one has some for it because it doesn't fold. A wooden rocker incorporates many different variations of play.
It can be used for climbing, swinging, building upon, or even can work as a storefront. I had two different ones from Wiwiurka and highly recommend it (along with a board that can attach to it).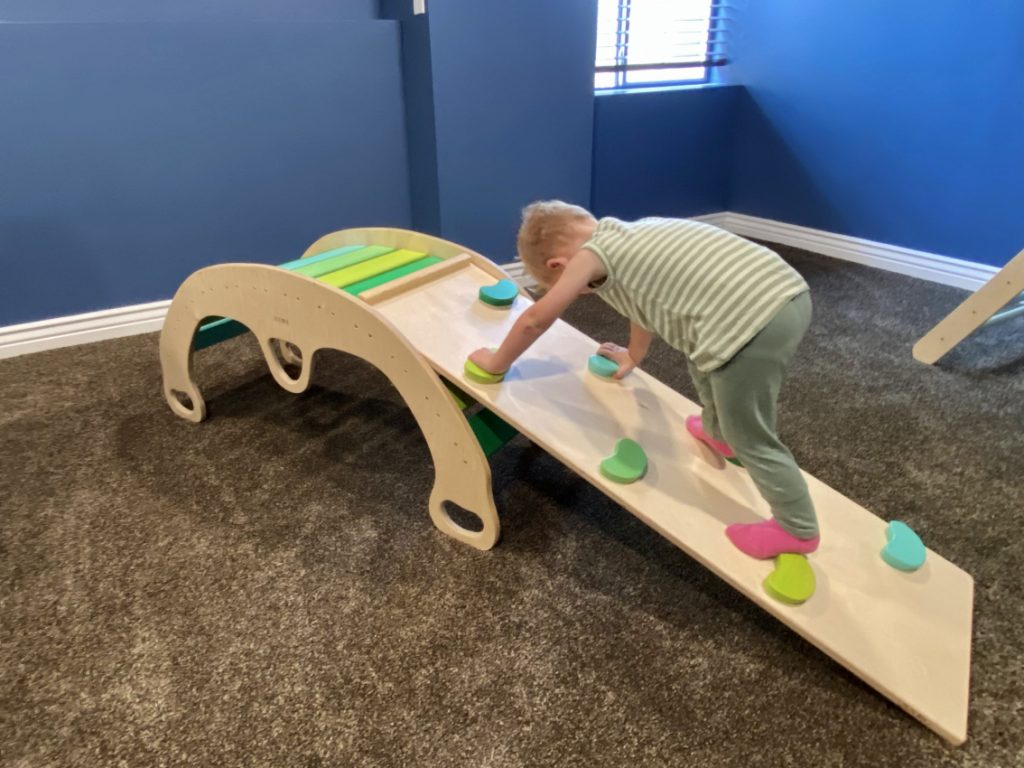 ---
Foam blocks are basically pieces of foam with a cover that can be used to make forts. Basically, like a Nugget couch. Kids love it and most parents want to actually have more than one to build even more things out of it.
Nuggets used to hard to score, but thankfully it's only a month wait at the moment!
The core difference between a pikler triangle and Nugget (as I often see these two being compared) is that pikler promotes careful play full of risk assessments, while Nugget promotes boisterous play like jumping off, hitting each other with it and so on.
---
Balance board doesn't seem like a climbing toy per se, but it can be. It's a very simply toy that can be used as a slide, step stool, or a balance board.
It doesn't take much room and can be a perfect toy on its own, or as an addition to literally any other toy from this list. It will grow with your child if you pick the right one (more tips here).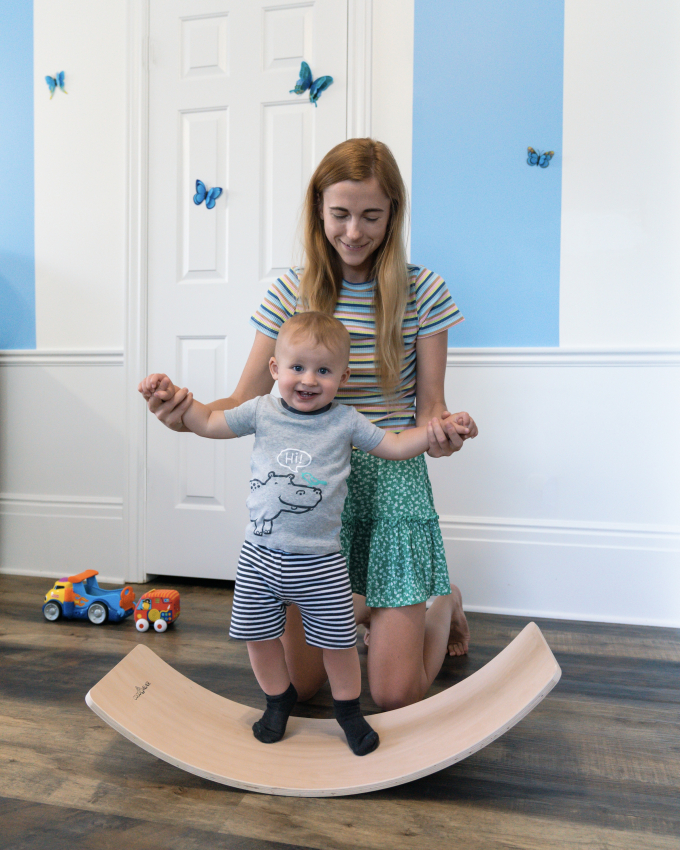 ---
Indoor stepping stones aren't a big climbing structure your climbing kids might want, but if you have a small space, they can be a fun activity that employs motor movement.
They are light but very sturdy and can hold up well with two toddlers jumping and climbing on them.
---
Funfix tubes aren't as popular as other toys, but they should be. I'm actually not sure why anyone would prefer to buy a climbing dome over them, as it's more portable and has way more possibilities.
Some sets are on the pricier side, but Quadro is equally good and offers smaller sets as well.
---
Climbing bolts can be used from about the age of 2, because it depends on how to spread them out. You can attach a panel to the wall, wrap it around a tree.
It can be a great climbing wall for indoors and outdoors.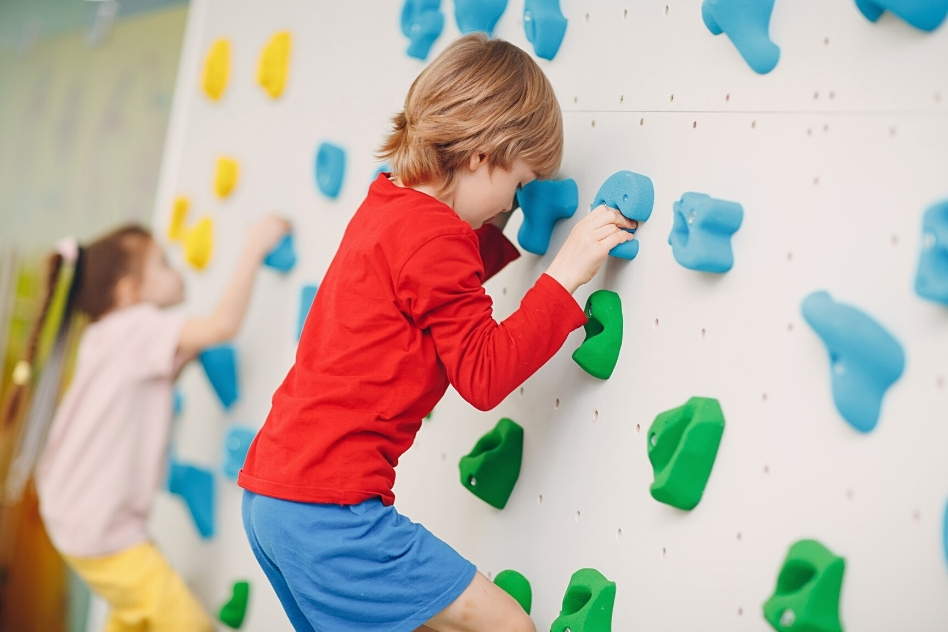 ---
This particular playset is mostly for younger kids, but a ball pit attached to it makes it fun even for 3-year-olds. It's sturdy and good value for the price.
Don't think you can get away with the 50 balls that are included. 250 is a bare minimum.