Looking for Montessori toys for toddlers to gift or for your own child?
For a toddler younger than 1 check out my other Montessori toy guide for babies.
What Is a Montessori Toy?
Montessori toys are created with a specific developmental goal in mind, not just for the child's entertainment.
They always look to support a child's natural growth stage, whether it's to encourage independence, to improve fine motor skills, to stimulate problem-solving, or to help them build good concentration skills.
Maria Montessori favored toys and books that were rooted in reality, not pretend. This means it's better to get a realistic figurine of a cow vs a fun cartoon-looking cow riding a bicycle, as it's just not going to look that way in the real world.
Unlike many think when they get into Montessori toys, Grimms rainbow isn't a Montessori toy, even though you can pretty much see it everywhere on Instagram or in Facebook groups. It doesn't mean it's a bad toy (it's great actually!), but not a must-have for your household so if you can't afford it – don't stress!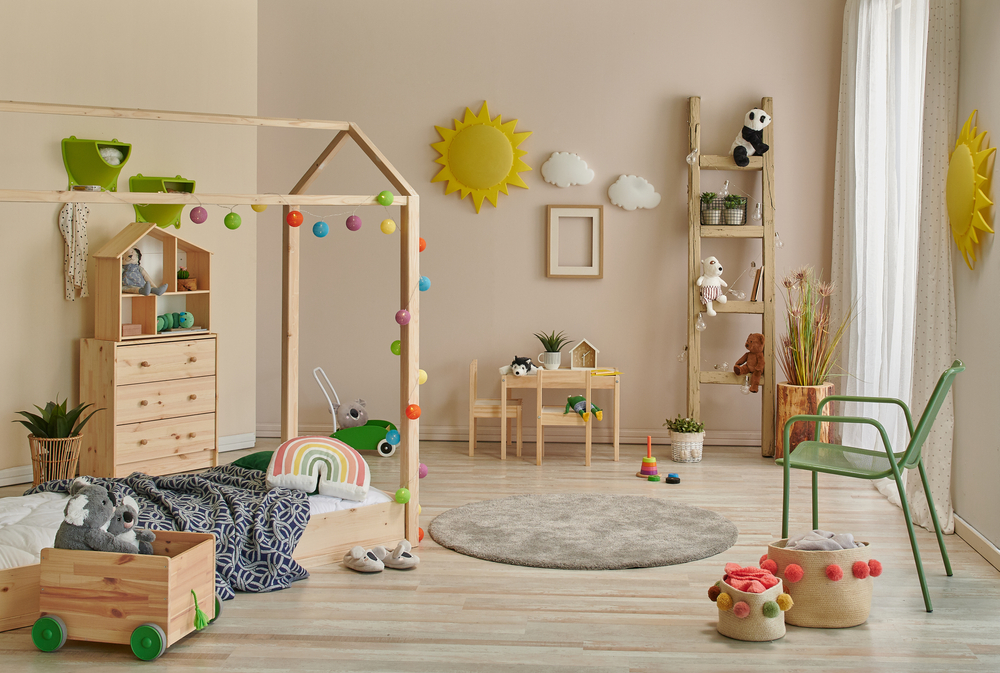 There are various toy subscription services such as Lovevery, Monti Kids, or KiwiCo and honestly, they're great, but… While they can be a hit for some kids, most kids really don't NEED that many toys, so don't despair if you cannot afford them (they are pretty expensive!) and you could just buy individual items for your bub.
Montessori Toys for 1 Year Olds
You can either buy the lacing toy or you can make it at home. They can be natural or colorful, depending on your preference.
If they're too small, it will cause a lot of frustration. Setting them up for success will help your toddler gain confidence in his abilities.
Bead stringing and lacing develop your toddler's fine motor skills, and teach decision-making, patience, and perseverance. Also doing this activity together could lead to great language practice. You can talk about the colors, the shapes, how many beads they have put on the string, and how many are left.
It's an activity that requires a lot of focus and patience, so encourage your toddler and make it fun. Make a necklace and wear it to show them how worthy their work is.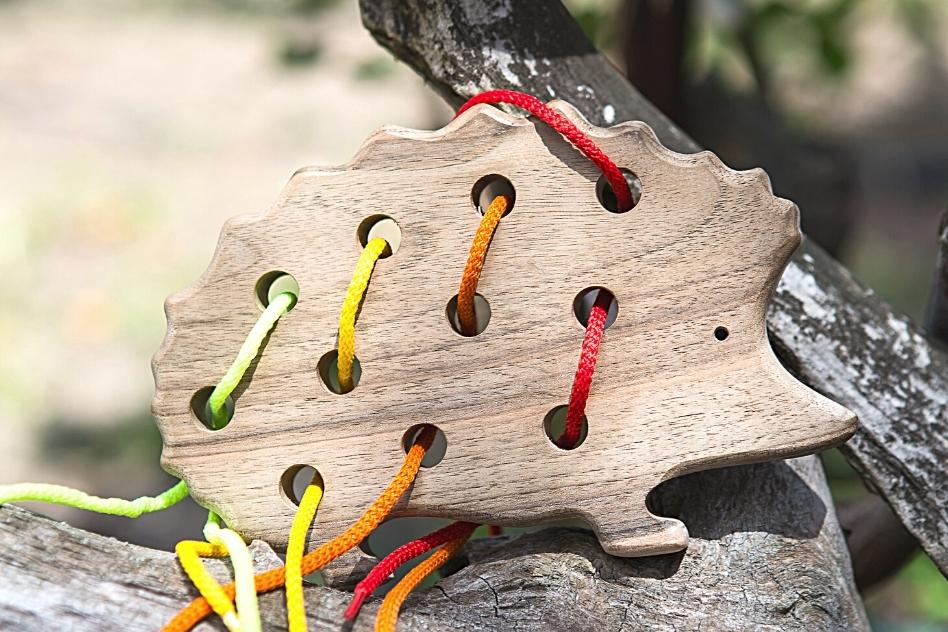 This is a toy that you'll be able to use for a very long time. As a toddler, your child will love to find the right spot for each object, spotting patterns, such as shapes and colors.
Later, you can use this toy for language, counting, and so on. Your toddler will find numerous ways to use it, even building towers.
Having this toy around will greatly benefit your toddler's fine motor skills and creativity.
---
3. Stackers (rings, cubes)
There are multiple variations for this one. It is basically a vertical dowel, on which the baby can place and remove objects such as rings, and then more complex shapes like cubes or triangles.
It's a wonderful activity for practicing hand-eye coordination, concentration, and the manipulation of small objects. Now, personally, I think this one below is much better than the Lovevery one (more on Lovevery here) because it doesn't wiggle – my baby was afraid of it at first and then just kept wiggling it instead of putting the rings on the dowel.
After your baby masters the vertical dowel, you can try a horizontal one, which helps her exercise wrist and body movement. These will later serve her when she'll learn to write and clothe independently.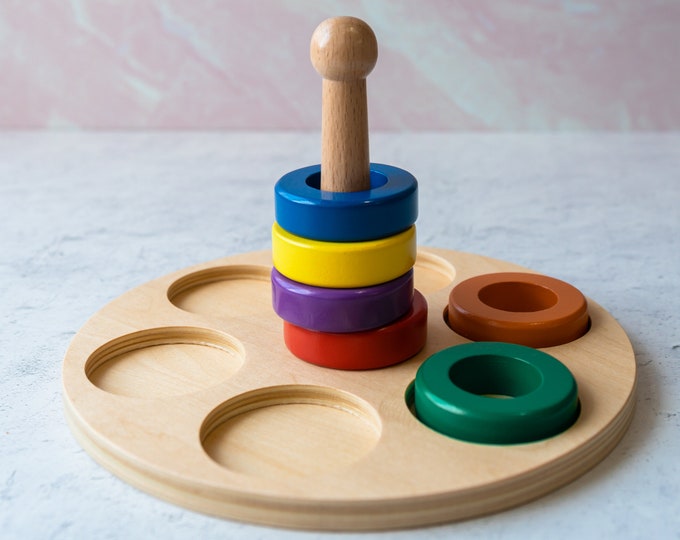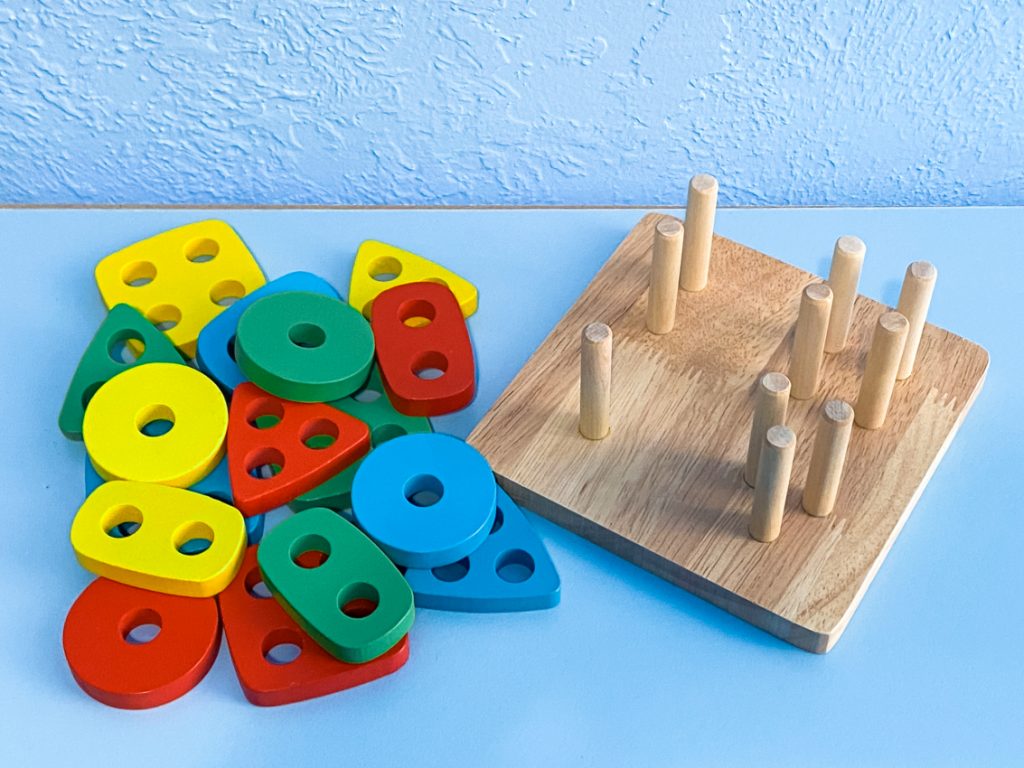 4. Cylinder Blocks
It's a super simple toy that can teach your child more than it may seem. The child is noticing visual nuances which differentiate each cylinder in a single block, and the various differences between the blocks. The child will later be able to apply language to these visual differences, such as thick and thin, large and small, and tall and short.
These ones from Etsy are fantastic and as natural as they can be. Many parents, however, often replace them with a carrot game.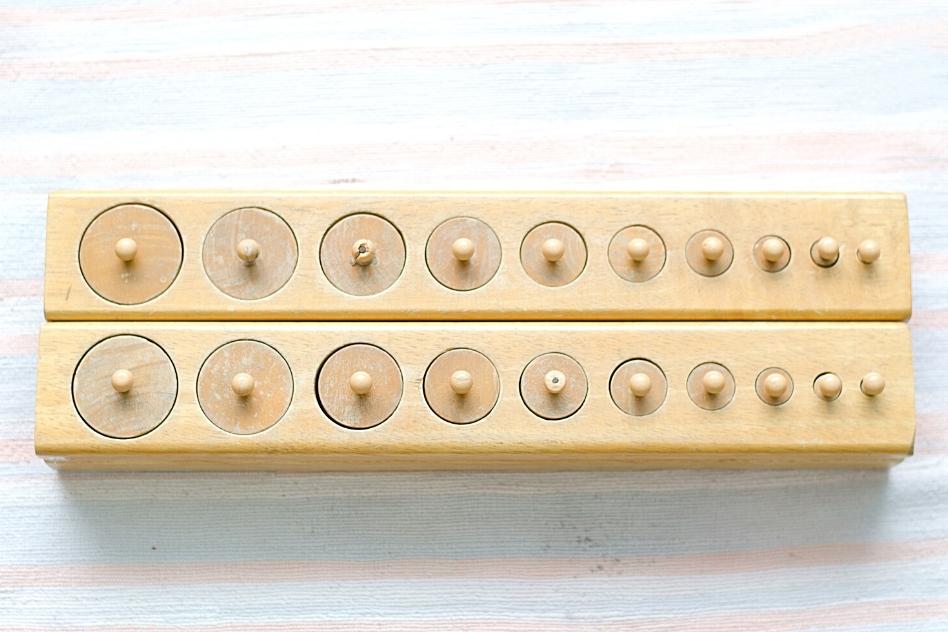 You don't find dolls in Montessori classrooms, but you will find them in Montessori homes. After all… The Montessori method was really designed for the classroom and not home.
Playing with dolls is role play, I don't see it as fantasy or harmful in any way as it teaches carrying. However, do pick a doll that's realistic and anatomically correct. Teaching the proper names for genitalia is already a Montessori practice.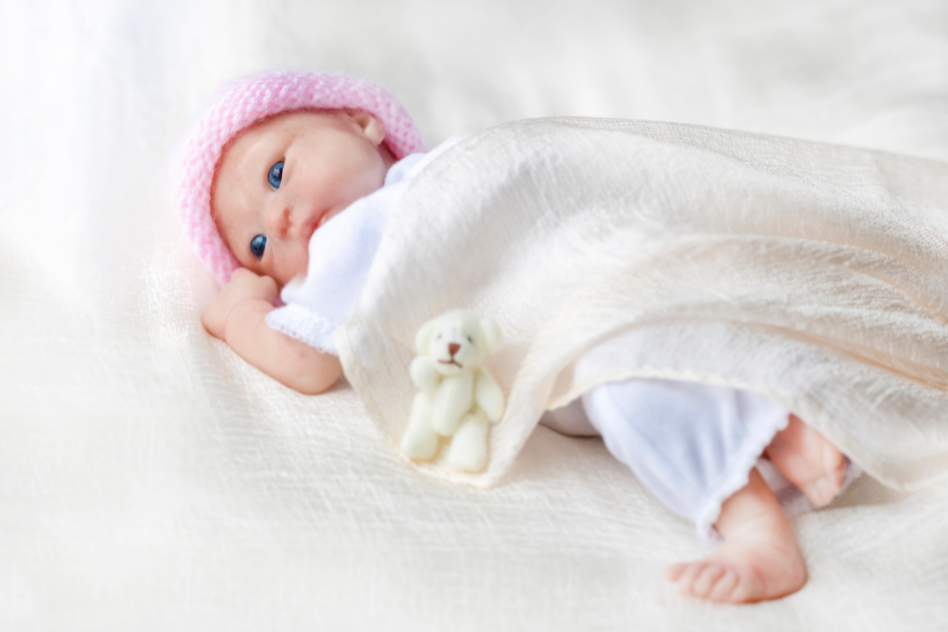 If you didn't get a pikler yet, you might consider getting one for your child's first birthday. It's a toy that will grow with your child and has multi-purpose, but I'm a firm believer (and I used to make those climbing triangles) that kids will get the most usage out of pikler between ages 1 and 3.
Here's a full article on where to get there, what to look for and even how to build your own budget-friendly pikler triangle.
7. Wooden Puzzles
Wooden puzzles never get old. Puzzles are an important brain-building activity that helps kids to develop cognitive and essential motor skills but they are also highly enjoyable. You can start with simple puzzles even when they're babies.
There are many great choices for different ages and interests. Here are some of the best ones.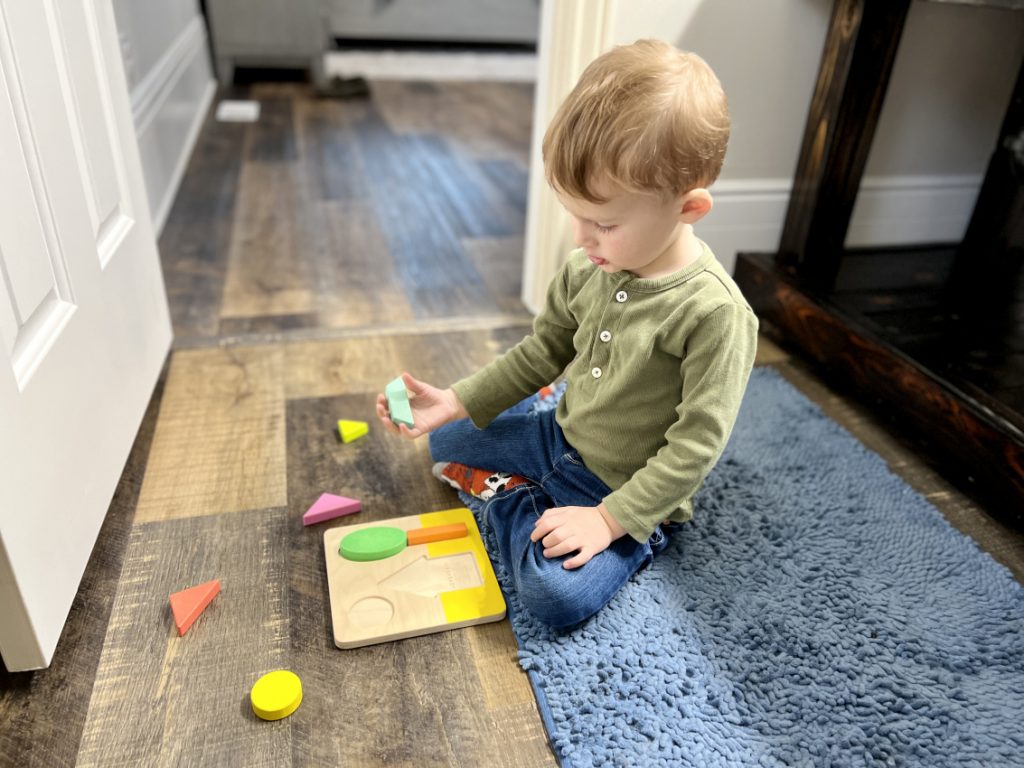 8. Race Tracks or Ball Drops
A race track is a perfect toy for even a baby, but toddlers will make the most of it's recommended it 11-16 months, but I'd say even earlier (as long as your child isn't intensively mouthing pieces, but then you could get one with bigger pieces like this one).
It's set up to work on a variety of skills from color matching, to sequencing, and more.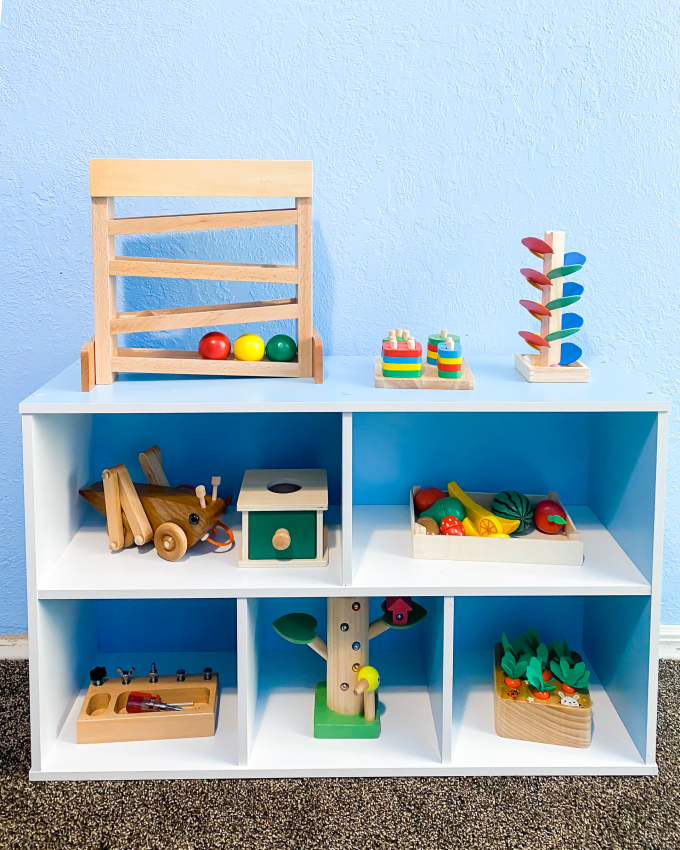 ---
It's a simple toy that I discover by accident (ironically, as I'm actually Eastern European), but simplicity drives so much creativity in a toddler. These are just a couple of dolls of different sizes, but there are a lot of ways your child could use them – stacking them together, playing separately, and learning about different sizes.
Your toddler will learn how to nest matryoshkas, which brings many advantages. It helps them improve their dexterity, understand spatial relations between objects, it encourages them to problem-solve and to develop visual discrimination. You'll be surprised how creative your toddler will get with these.
These are the traditional ones, but you can also just get plain wooden ones without faces.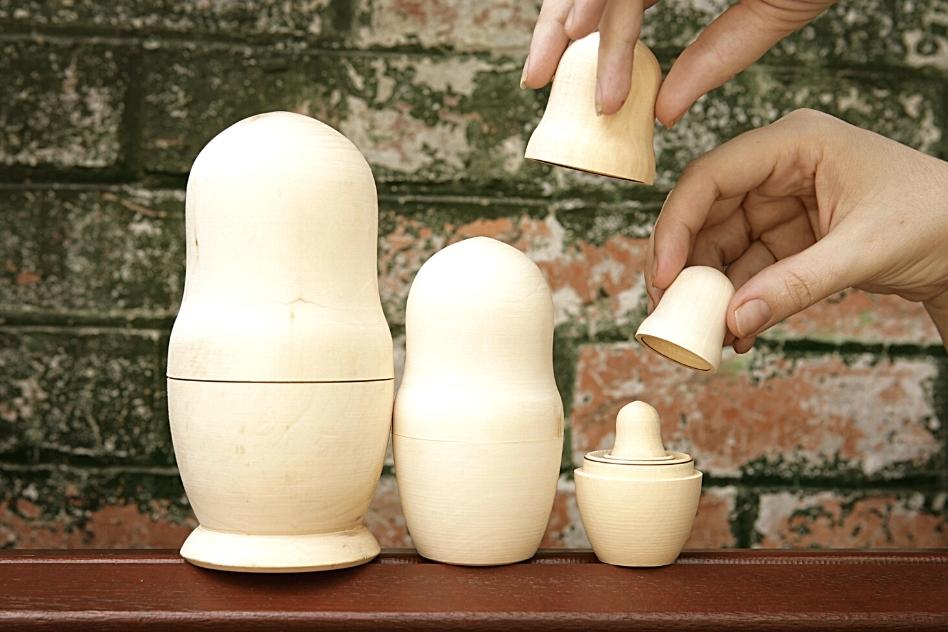 This is a Montessori-inspired sensory board that includes a bunch of activities for your toddler. You can either choose a theme-based one, such as learning to dress, with buckles, ties, and buttons.
Or it could be an all-in-one activity board with puzzles, hooks, snaps, bolts, felt pockets, tubing, magnets, a whiteboard, or anything you know your toddler is interested in. It will keep your bub engaged for a long time, as it has so many things to explore and discover. And it has great benefits.
It develops their fine motor skills and logical thinking, it encourages them to focus on the activity, it supports their independence, spurs their creativity, and helps them exercise patience and perseverance.
You might want to keep it simple, having too many new activities at once might overwhelm your toddler and have him to give up.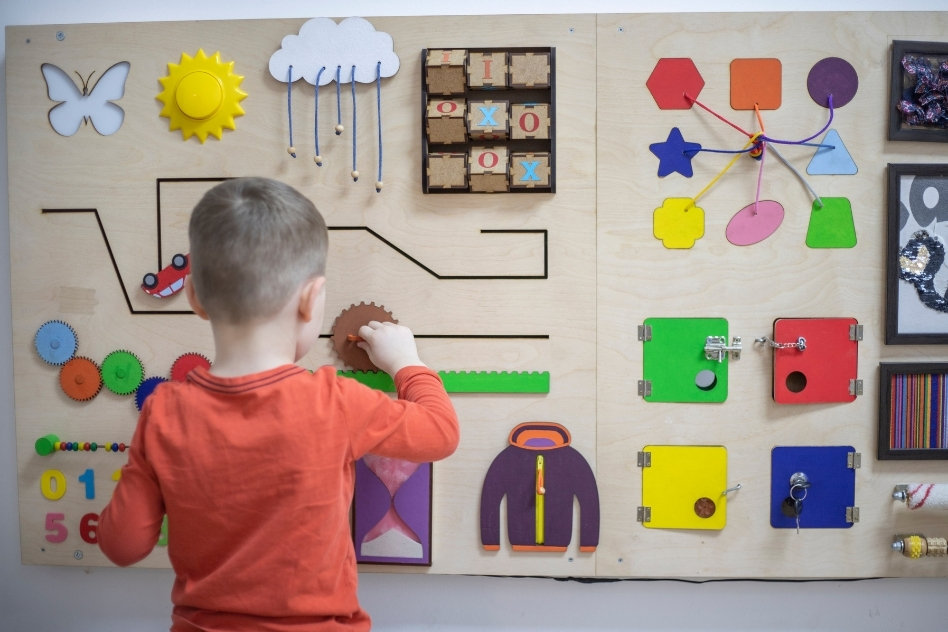 ---
Montessori Toys for 2 Year Olds
1. Tent
Toddlers love to have places to hide or hide their toys. A tent is a fantastic gift, just as a 2-year-old is getting more into imaginative role-playing.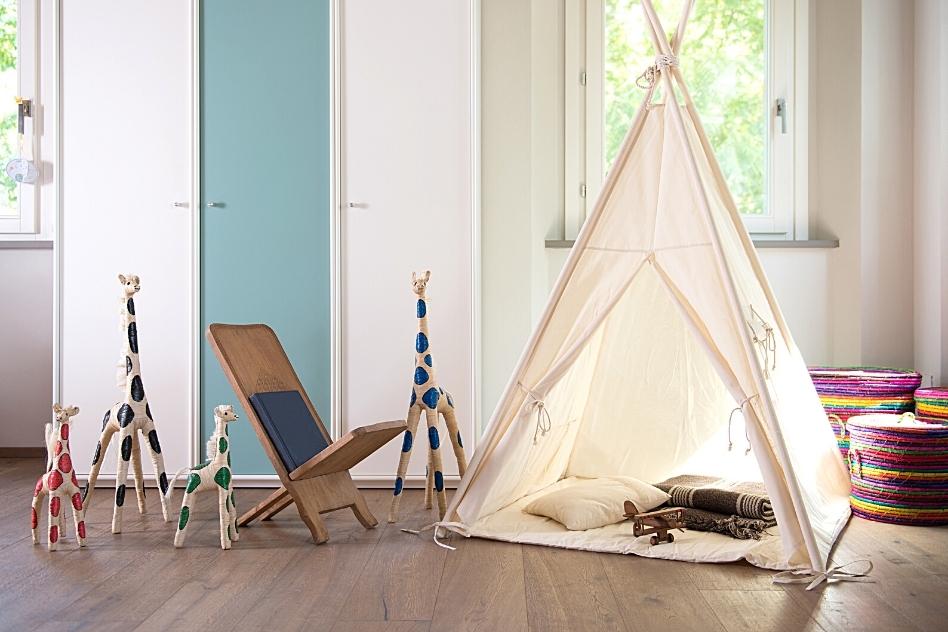 2. Wooden Rainbow
The wooden rainbow is one of the most popular toys in the Montessori education community, even though it's not a Montessori toy at all.
It offers amazing possibilities as it teaches children patience, imagination, and creativity. It doesn't have to be the original Grimms to make your child happy these days.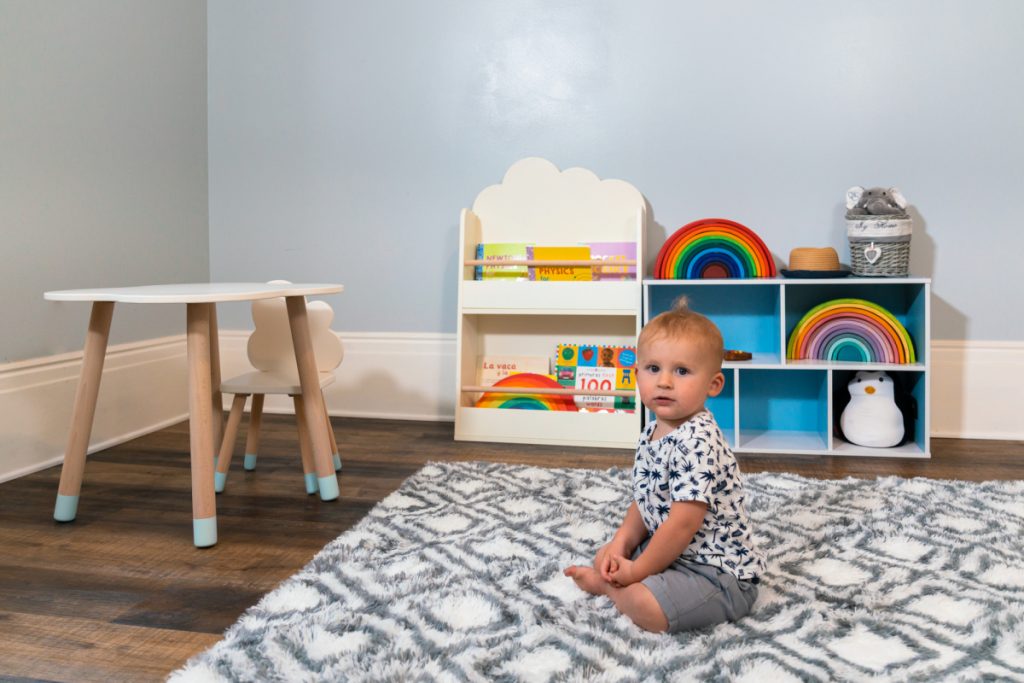 3. Balance Board
A toddler balance board is a curved wooden board that can be used for play or exercise activities. They are also referred to as wobble boards. They're one of the best small versatile toys as they're so simple, yet, can be used for all ages in different situations.
There are many choices out there these days, so I put together a full article on which ones to pick and what to know about them.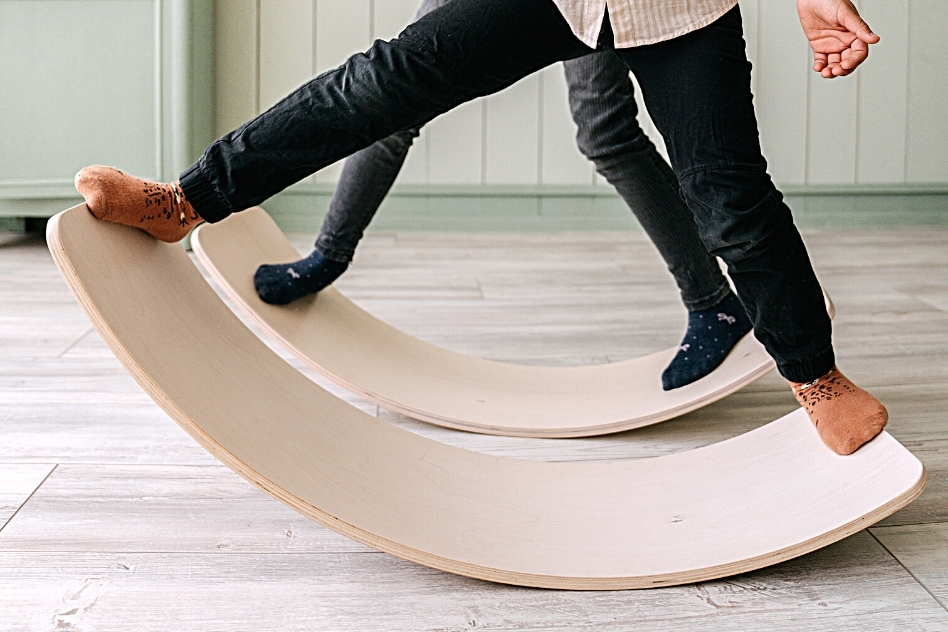 While colorful tiles are not exactly Montessori, they do inspire building, fine motor skills, creating worlds for imaginative play. They can be used as Montessori mathematical lessons like geometry and counting as the child turns 3+ years old.
They're always a hit in every household. We started with just one set and ended up with 3 already. This is the original brand, but these are cheaper and compatible as well.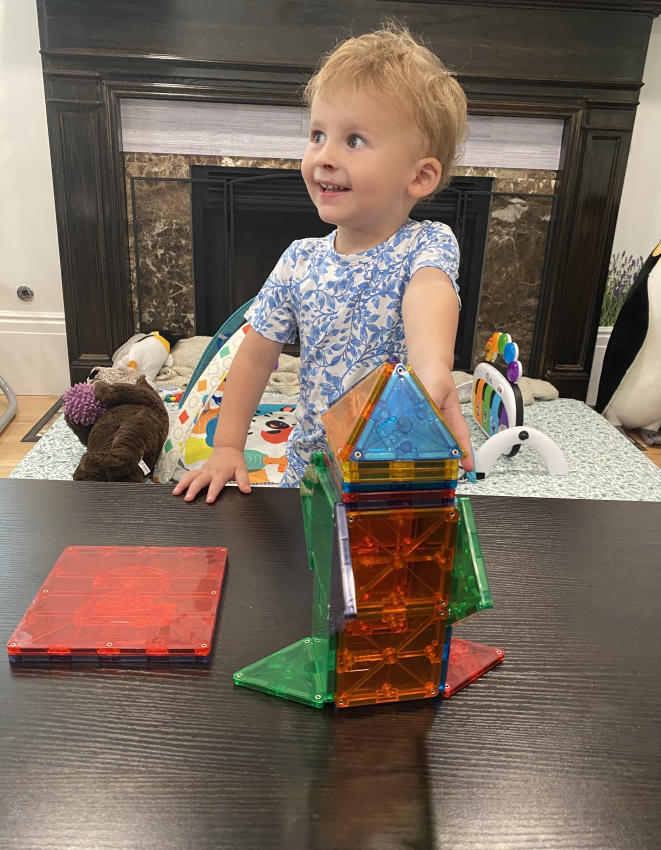 ---
5. Doll House
First things first: doll houses are not just for girls. Dollhouses engage children in imaginary play, which provides important educational benefits for intellectual and social development.
This is a great traditional non-flashy option, but if you want to opt for a less traditional version like a farmhouse like this one (it is Schleich brand, which is either praised for realism or criticized by Montessori parents due to some labor conditions accusations, but I do think it's a great set).