Montessori toys focus on the child developing a natural interest in learning and developing skills instead of having formal learning forced onto them. The toys included in this gift guide for preschoolers encourage imagination, creativity, and are designed for children to develop a variety of skills.
If you're looking for something for younger children, check out my Montessori guides for babies and toddlers, as well as practical items to help kids of any age include Montessori at home.
1. Timer
Right before they turn 3 the most emotional and difficult part of being a "threenager" starts, so be prepared. While a timer is not a toy per se, it's the best thing I ever bought for my toddler.
It's a simple concept to let them visualize time and learn to manage it (along with GroClock for sleeping that can be introduced from about 18 months).
Set the timer to let them know how much time they have until a transition, like 15 minutes until bedtime. It helps manage expectations and keeps things running more smoothly… I can surely vouch for it!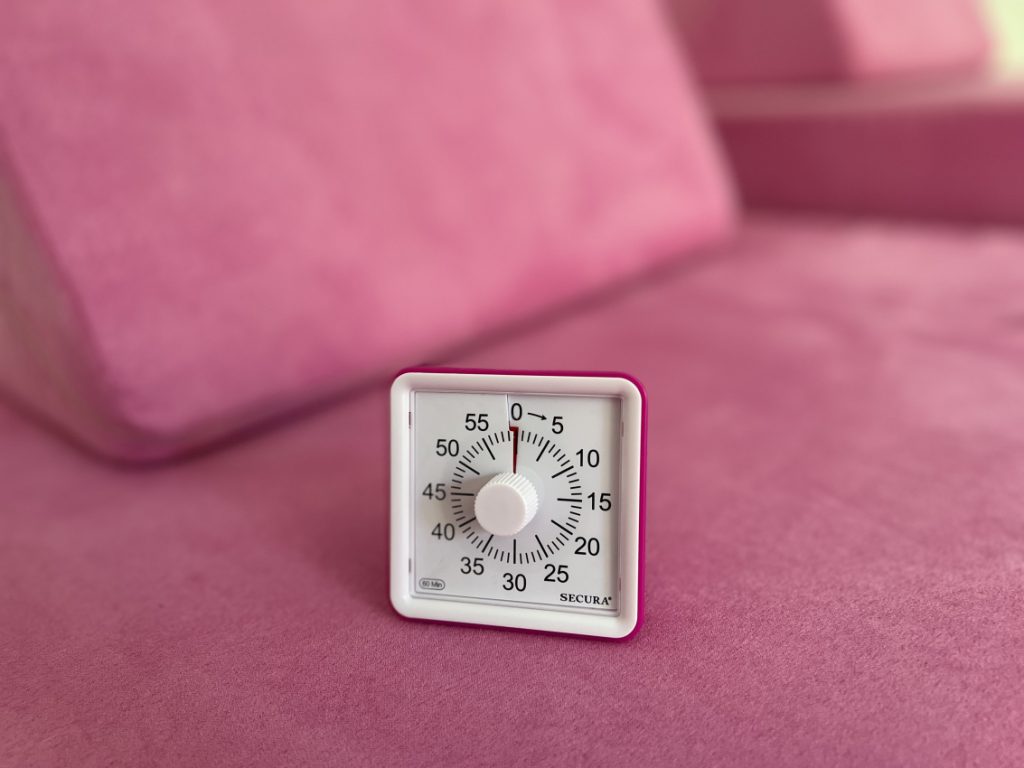 Wait, what? Even if you're absolutely screen-free (even though many Montessori parents are not fully screen-free) a camera is a real thing. Wooden toy cameras while cute, wouldn't be appropriate for a Montessori gift list, but a real camera is.
We started with this one as it's shockproof and waterproof (toddlers aren't always careful) and my son was absolutely obsessed, so we moved into a more professional one. A little tourist wants to take photos of everything when he's traveling.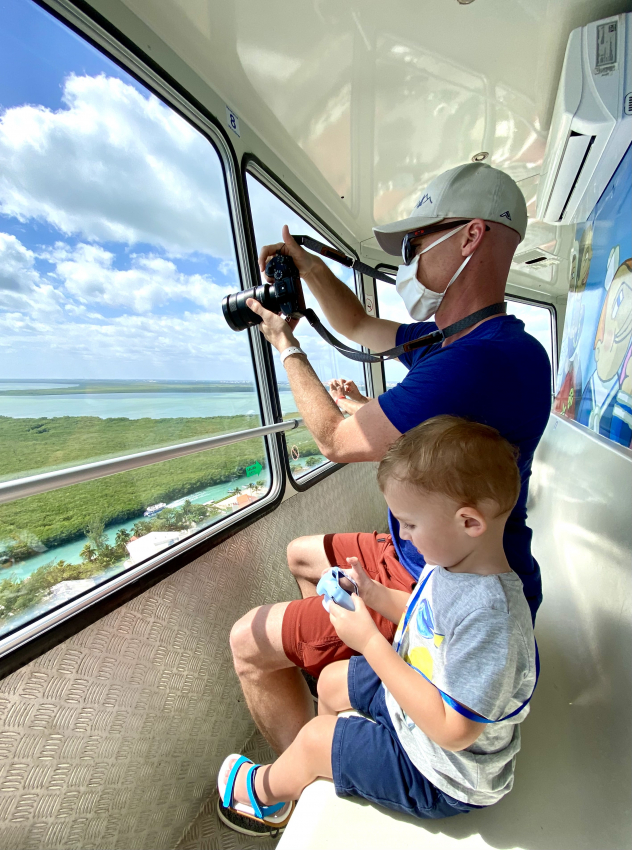 ---
3. Scissors
A child needs to know how to use scissors for preschool. They can use kids scissors as early as 2 years old (I got a pair for mine when he was a bit above too and he got hooked instantly).
It can teach them patience, fine motor skills and occupy them for extended periods of time. Start with these that only cut paper so the little hands won't get hurt.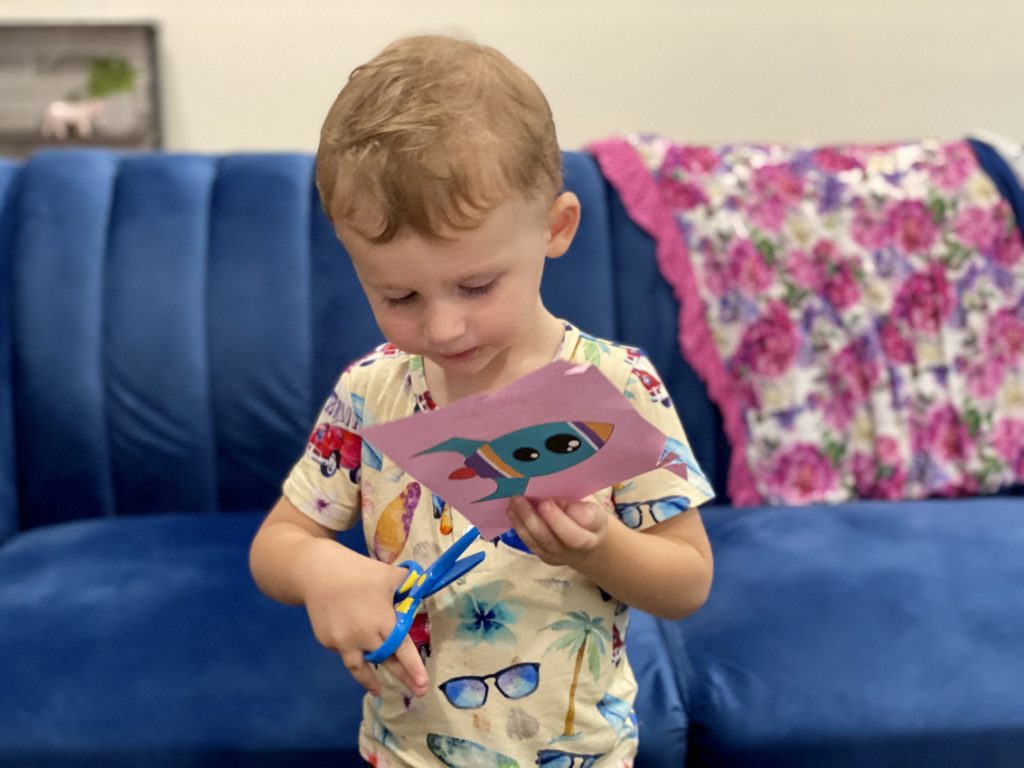 4. Balance beam
Designed to help with balance and coordination it's a perfectly simple and natural toy to add to your other Montessori items.
Picallio and Wiwiurka are the leading brands I recommend for balance beam and other wooden toys like pikler triangle. We have both at home (we love how portable balance beams are!)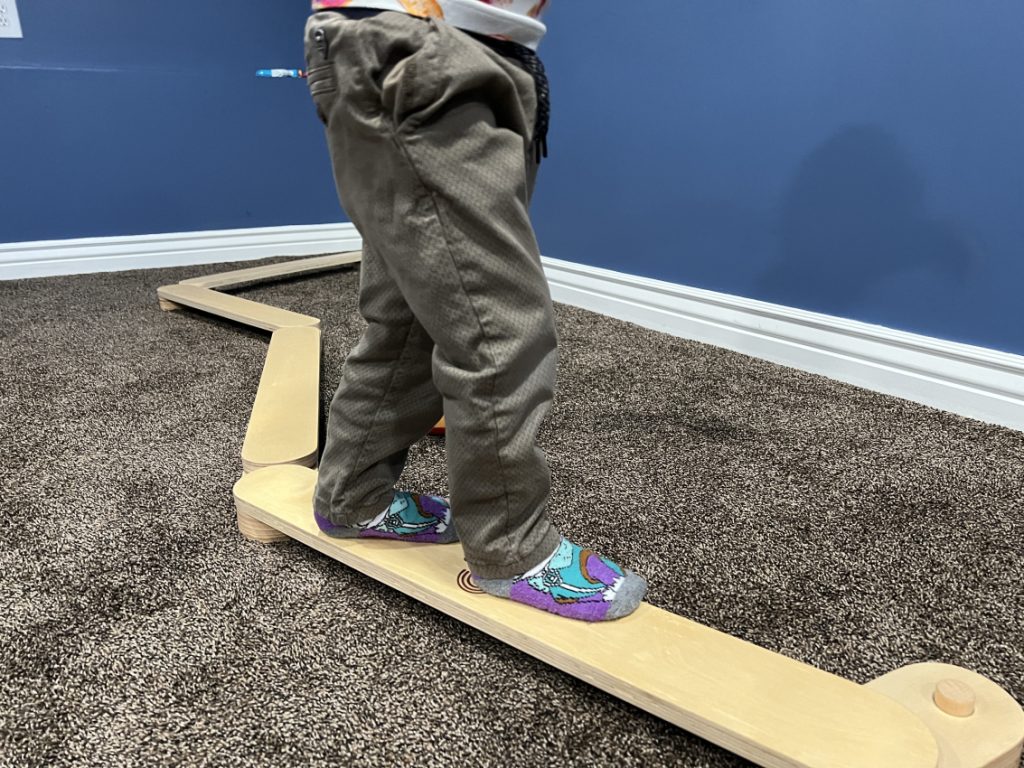 5. Balance Bike
A balance bike is great for gross motor skills. It's basically a balance bike that helps kids skip the tricycle, as it has no pedals but is instead propelled by the rider pushing their feet along the ground.
Ultimately, once your little one gets comfortable with it they'll zoom on it very fast. It's a great way to skip a second seat of the double stroller is you have a new baby coming because your toddler will prefer his independence 😉
This one is the most well-known brand, but this one is slightly cheaper and works just as well.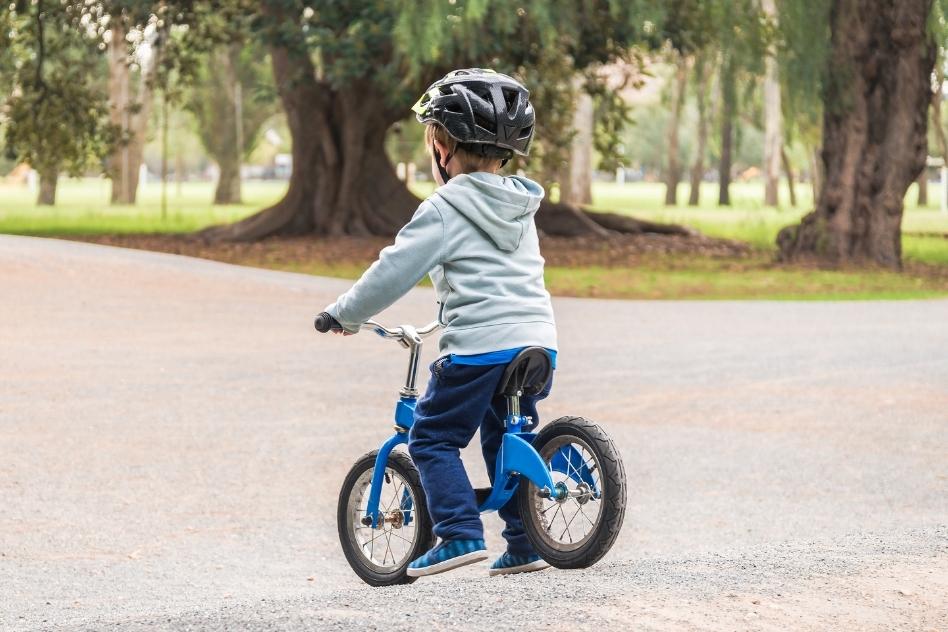 6. Learning Puzzles
While wooden puzzles can be for any age, now it's time to introduce more complex learning puzzles (don't do it earlier than 2.5 years, unless you want a very frustrated toddler). They feature photographs of real animals and objects and are great for teaching loads of concepts.
You can get number puzzles, basic reading/letter matching, and combining words.
7. Realistic Figurines
Realistic animal figurines will capture the imagination of any child. They can hide in sensory bins, role play, go on walks, teach matching, and interact with other kids when learning about sounds and geography.
Some use animals as a basis for modeling for drawing and playing with play dough. Realistic animals aren't encouraging fantasy, but imaginative child-led reality-based play which is very much encouraged by Montessori education methods.
Schleich is the most popular brand, but can get expensive. We love Safari brand which is cheaper, but the quality is definitely there as well.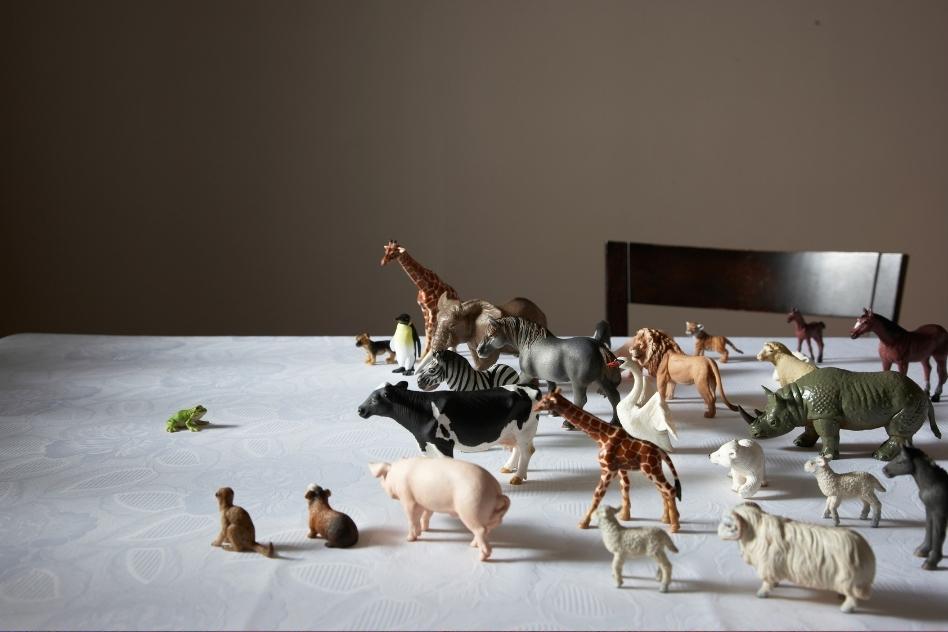 8. Cleaning Set
Montessori is all about practical life, but many things like brooms and vacuums are too big and heavy for the little guys. You need a toddler-sized set that can be used for pretend play or to help out alongside their caregivers.
Melissa+Doug is the most popular set and can be repainted. If you want a vacuum, we got Dylan the same vacuum we have so he's helping me around the house (yes, this vacuum sucks basics a bit).
Now, many parents will tell you to get it earlier, even before 2 when they want to copy everything you do. I'm saying it depends… I got the set and had to hide it for a year as at this age it quickly became a weapon (don't say I didn't warn you). I pulled it out right before 3 and now it's safer equipment 😉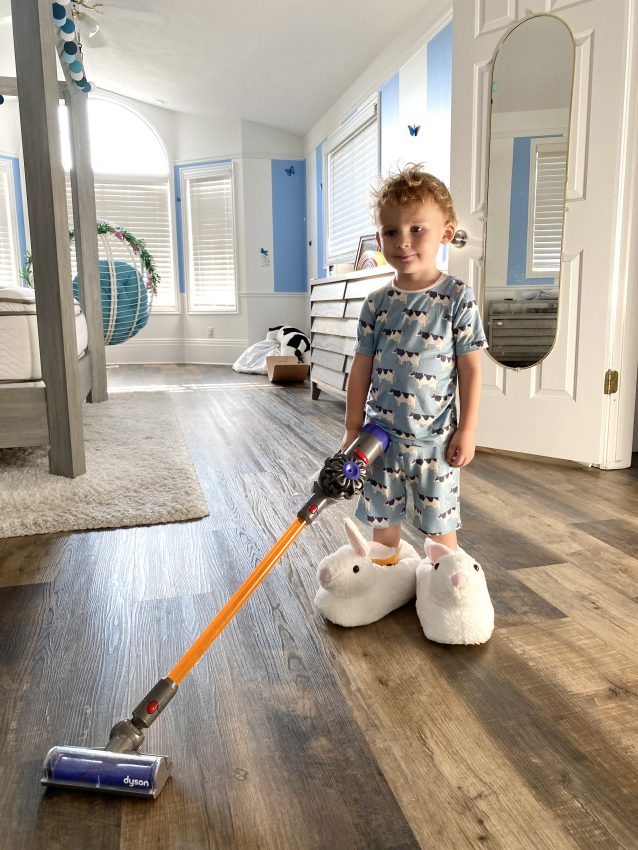 ---
9. Wooden Guitar
A mini guitar for children who rock. This one is the best out there for little hand, but yet it works like a real guitar and not a baby toy with strange sounds.
10. Easel or Doodle Tablet
Painting and crafting are always attractive to toddlers because it implies mixing colors, dipping their fingers into the paint, tearing colorful paper, or learning how to draw their favorite objects.
An art easel can offer them more freedom to explore art and parents more peace of mind regarding having a dedicated space for messy work.
Alternatively, you can get a writing doodle tablet if you want to avoid mess around the house, or use it on the go. No, a writing tablet is not a screen, it's not an actual tablet 😉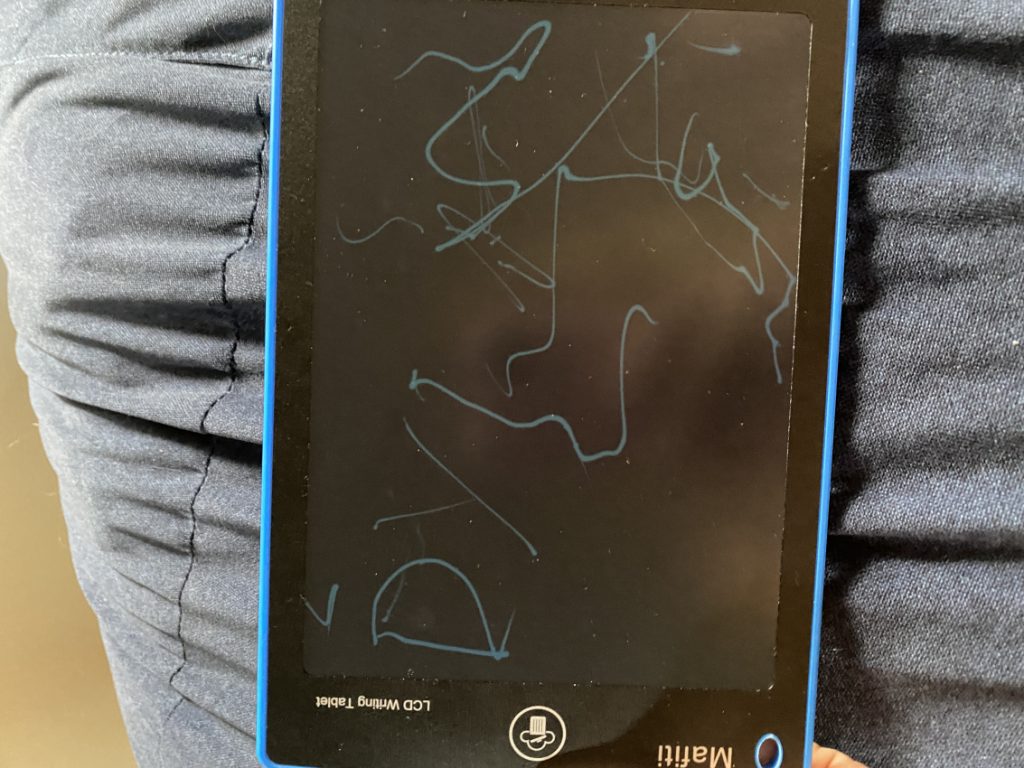 11. Real-Life Tools
Which child doesn't love to play with tools? It's a great gift for boys and girls. It makes a wonderful gift idea for little toddlers who enjoy hanging out with mommy or daddy in the garage or around the house. Or even do his own projects at this age.
12. Spinning Alphabet Blocks
Not a toy in a traditional sense, but you'll see your little one's vocabulary explode overnight while your preschooler is having fun with it. It's very easy to grab a natural set of blocks that creates words.
It's a total of 80 words to read over and over. Printed with red consonants and blue vowels in D'nealian print to match other Montessori language work.
13. Montessori Numbers
Montessori believed that a child's mind is mathematical and based on the order of perceptual awareness found in the development of the senses. The Montessori math starts with beads, but that's going to be taught to your little one at school.
If your little one is fascinated by numbers, he'll enjoy this board. It's great for teaching number recognition and learning to count to 100.
14. Alphabet Tracking Board
If you want to help your little one with writing, the tracing board is excellent. They are not traditional Montessori materials, but rather inspired by the Montessori way of teaching.
Children can practice proper letter formation and develop their writing skills with this hands-on, natural solid wood alphabet or numbers.
15. Geoboard
The geoboard is one of the most beneficial materials in a Montessori classroom and home. It's improving hand-eye coordination and muscle control, are designed to increase the child's ability to concentrate.
If you don't think your little one will be patient enough for it, you can try a tracing board for numbers and letters first.