This post was sponsored by Jazwares and CoComelon. As always, all honest opinions are my own.
CoComelon needs no introduction. The adorable JJ and his family are singing and dancing their way through many homes, as preschoolers adore the show.
Unsurprisingly, parents are looking for CoComelon toys for babies as they represent relatable characters that enforce positive role modeling. They often include catchy and familiar songs that children know and adore.
Through the songs, the show is teaching kids letters, numbers, animal sounds, and colors, as well as social norms and values.
Both of my kids have been fans of the show for a while. We recently had a chance to try some of the new CoComelon toys with my kids and you'll find our top picks below. The toys are available at Target, so they're easily accessible at your local store or online.
Let's start with the main character himself. This cute JJ isn't just a regular soft doll, it's an interactive doll that comes with themed bandages. JJ will let you know when something hurts and ask for a boo boo bandage!
Let's be honest, which child isn't fascinated with colorful boo boo bandages?! Mine surely are and thanks to their new friendly JJ I don't need to supply them with bandages as they can have fun sticking them on Boo Boo JJ instead.
Boo Boo JJ will light up when he's hurt. When the child comes to the rescue with a bandage, the toy is happy again making the child proud – it's a big moment for a little kid! 
It will talk and sing 'The Boo Boo Song', familiar from the show.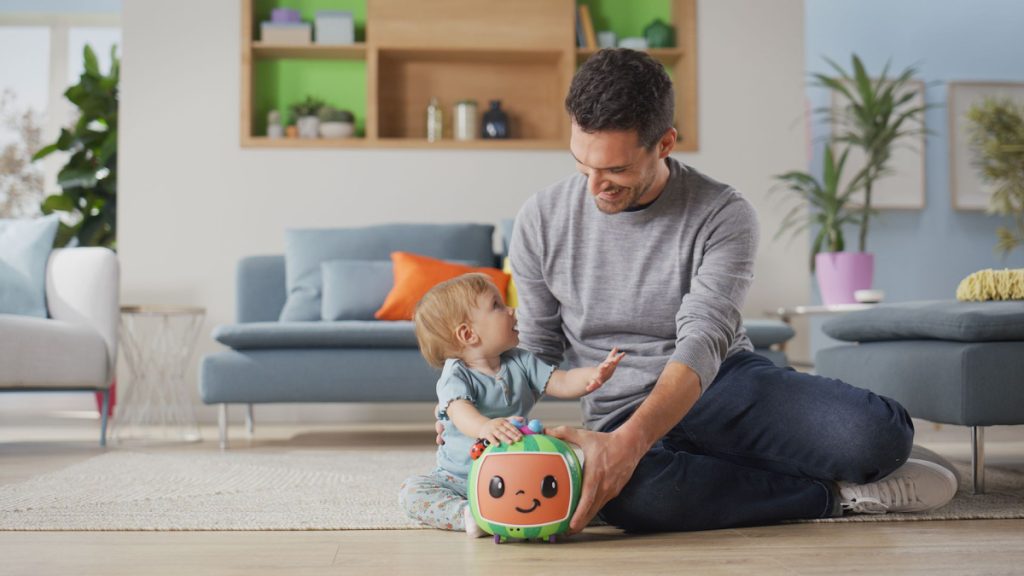 If your baby isn't walking yet, the CoComelon Chase is the best pick as it encourages mobility. The toy will play Hide 'N Seek by counting and rolling away, but you can also set it up to a stationary Sit 'N Play mode for even younger bubs.
The Chase has a sensor feature so it doesn't bump into things and or get stuck. Its cheeks also light up to the beat as it sings Head Shoulders Knees and Toes and Animal Dance Song.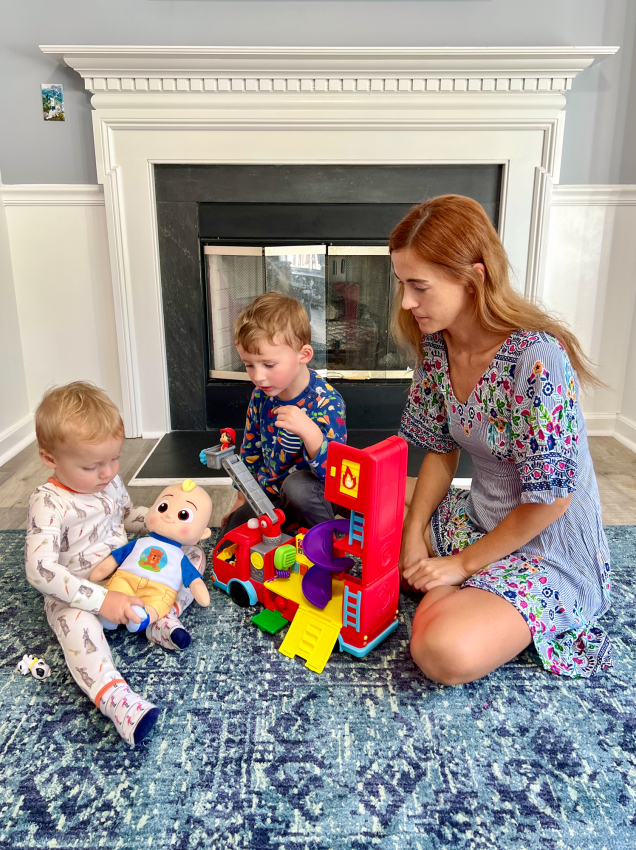 For slightly older children, there's a new Transforming Fire Truck that's in my opinion a toy for all ages as both of my kids enjoy it in their own ways. It's surely a favorite in our household and my son is actually playing with it under my desk as I'm writing this post.
It's an ideal toy for role-playing and kids can use their imagination for hours with the included characters – Firefighter JJ, Firefighter Nina, and Puddles the Dalmatian.
As the toy contains multiple figurines it can be played with by multiple kids at the same time. In my household, the boys are fighting over a toy all the time, but they manage to play together with this Fire Truck.
The fire truck is a fully transformable fire truck that a child can drive around, but also opens up to slide down the slide, climb a ladder, and reach any emergency!
It makes noises, lights up, and even had an interactive "walkie-talkie " and features 2 CoComelon songs "Jobs & Careers Song" and "Helping Song."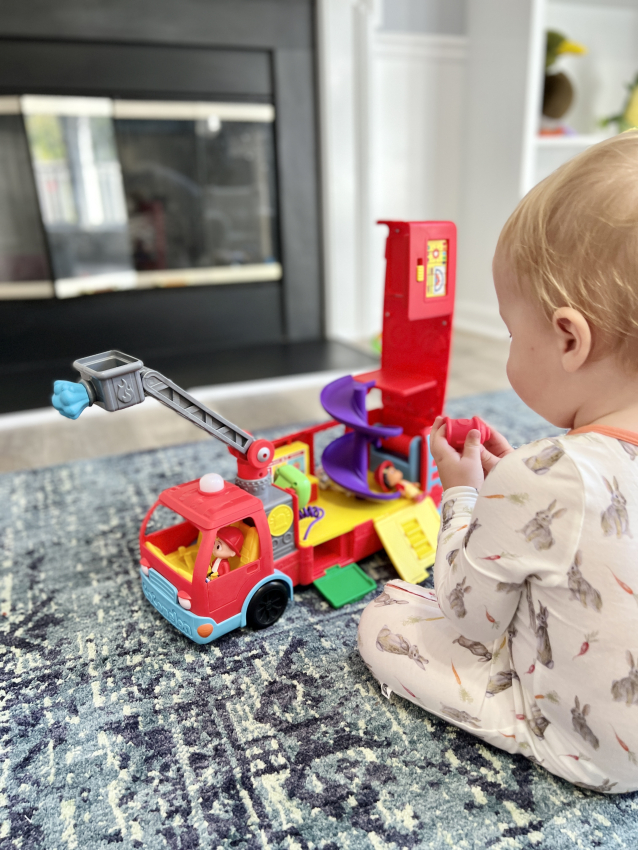 ---
Both of my sons have been playing with these toys for hours recently, so I can surely say that they're worth purchasing and provide hours of entertainment and can surely be played with on their own or by siblings at the same time.