Giving your kids the right tools to grow with is a vital part of their developmental process. It's really easy to get it wrong! And sometimes the pressure of finding the right Montessori toys for your toddler or newborn is monumental.
That's why it's easier to rely on the experts! Brands such as Lovevery, KiwiCo, Monti Kids, and others reduce the stress of parenting by sending you play kits every 2 or 3 months. These kits help your child build better neural connections, increase natural curiosity, teach them about the world around them, and improve brain development.
The Lovevery brand headquartered in Boise, Idaho has been providing parents with mid-range subscription boxes for their kids. But they come with a price tag, so no wonder many parents ask: Is Lovevery worth the price?
Is Lovevery the best for your child? Or is it better to simply self-curate? And how does Lovevery compare to Monti Kids, KiwiCo, and Panda Crate? Here's what I've learned about subscription boxes so far (after two kids)!
---
If you want a summary!
Budget-Friendly & Educational – KiWiCo & Panda Crate
Prettiest Looking – Lovevery
Best Montessori – Monti Kids
---
What's not to love about Lovevery? Let's see!
Lovevery's founders Rod and Jessica started the company based on their experiences with their own kids. Add to that the focus on sustainability and long-lasting products and you'll have some toys that you can use for child number 2 or 3 too!
Lovevery boxes use a combination of the Waldorf and Montessori methods or training, but they're more of a toy subscription overall (if you're strictly following Montessori philosophy then you might be critical of them as the infamous Lovevery kitchen sink). So while you have a few items that develop the child's imagination (Waldorf method), you also have toys that develop sensory experiences (Montessori method). This also means a mix of child-play-alone and parent-play-with-child items.
Loververy toys are enjoyable to look at. So for younger toddlers and babies, looking at colors and shapes might keep them occupied for a bit, but as they grow they might find the Monti Kids or KiwiCo toys more appealing.
Lovevery also has good books in subscription boxes up to 12 months old. From ages 13 to 18 months, your kid might prefer the books in the KiwiCo Count with Me Series but these books aren't unique to the subscription so you can also get them separately elsewhere.
Some toddlers might also lose interest in the Lovevery books because the images are of real-life kids, and not animated characters. Some of the books from Lovevery are not tailored to everyone's needs – eg. Bedtime for Zoe book presents a routine that only includes one child so my toddler was asking why is there no baby.
Monti Kids doesn't include books, so there's no comparison there.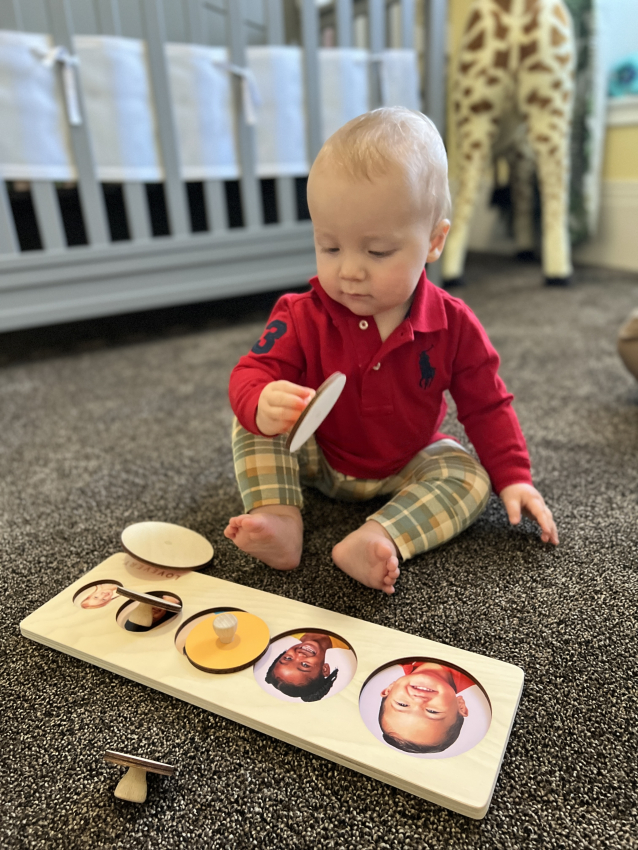 Lovevery Box Pros and Cons
Pros
A mix of methodologies
Good looking
Quality materials
Good resell value
Cons
Some books might not be age-appropriate
Not enough toys
Not all toys will be played with by all kids
---
Monti Kids – The Best Thing For Your Kids!
Monti Kids, founded by a mom of two boys and Shark Tank contestant Zahra Kasam is based entirely on the Montessori system of education. The program took off after Kevin O'Leary gave Zahra $200K to expand her business.
The Monti program teaches children to become independent and cultivate creativity while stretching their active learning zones. All of the materials are designed and vetted by certified Montessori educators. Their toys are the ACTUAL Montessori ones.
The subscription boxes come every 3 months and start with developing the vision for newborns (Level 1), mobility at 12 months (Level 4), sequences at 18 months (Level 6), and a lot more, all the way up to learning numbers at 36 months (Level 12).
The Monti boxes don't include books like KiwiCo and Lovevery but focus on the child's cognitive development. Simple and well-thought-out toys made of wood teach your child matching shapes, colors, and even how to play at cooking or gardening. Plus, you know what your child likes. So it's better to pick and choose to get their favorite books off Amazon or Walmart (unless grandparents already did it 😉 )
The best part of the Monti Kids subscription is that along with the toys your child gets, you as a parent also get access to a Monti support group where you can interact with other parents and Monti experts. So you don't have to run to Google to find out answers or wonder if you're doing enough!
The cost of the Monti kids program is a bit on the high side, but the confidence you get from knowing you're on the right track is worth it! We also loved the Monti cooking kit that my son uses to help out while I work on recipes for my cooking blog.
Monti Kids Box Pros and Cons
Pros
Support group access on Facebook
Free online video tutorials
Montessori certified
Cons
No books included. Only toys!
Expensive
Not as trendy as Lovevery so resell market is worse
---
KiwiCo – For The Parents On A Budget!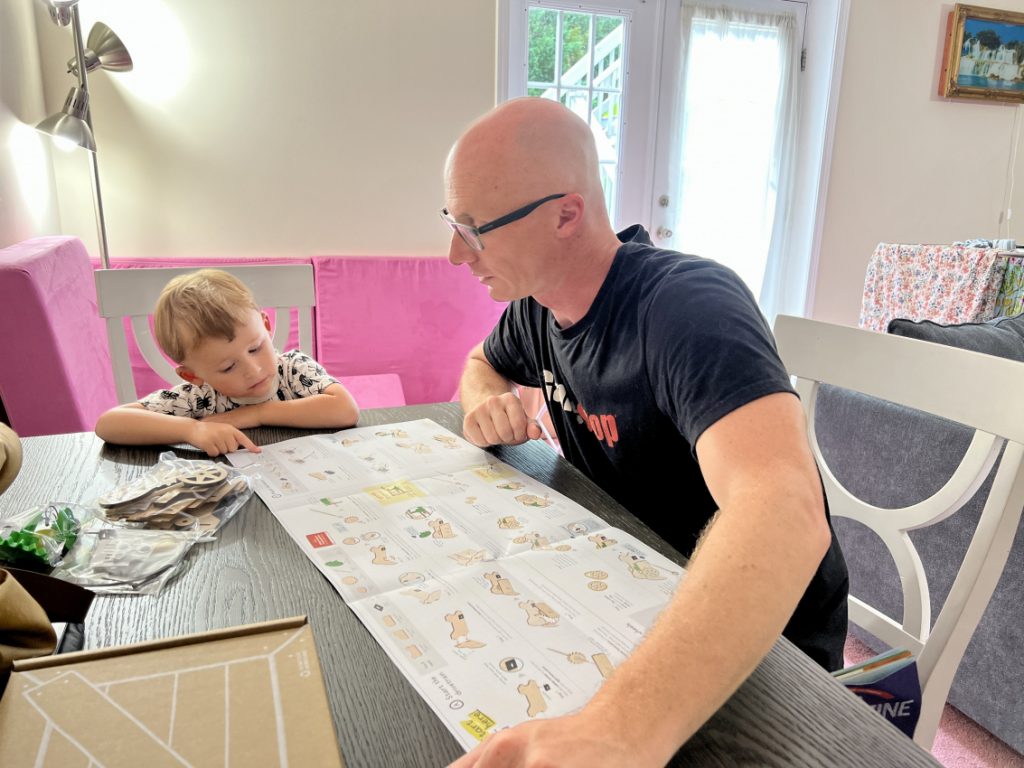 KiwiCo designs subscription crates for all ages from 0 to 100. So whether you have an infant, toddler, preschooler, grade-schooler, or teen, there's something for everyone. Their Maker Crates are Eureka Crates are perfect for adults too!
Personally, it's my favorite subscription because it can entertain older toddlers and kids as well and they're also fun for me to play with my sons.
Tinker Crates are perfect to teach your children science and engineering. Kiwi Crates get your kids monthly projects to work on while Koala Crates are perfect for toddlers aged 2 to 4.
The Kiwi Koala Crates help your toddler to explore the ocean, pretend to go camping, play at being a doctor, or have fun with colors. These monthly crates start at about $18.50, making them the most affordable. They're also available as individual purchases from the KiwiCo store. Friends of mine using the Monti program have bought camping kits, safari kits, and jungle kits for their little ones!
To toddlers, the colorful projects are more attractive than those in the Monti crates, and the kids spend a lot more time occupied, which is a godsend!
But although Kiwi toddler crates include coloring books, sensory art, early maths, fun with animals, games, puzzles, and more, the crates at this age range are probably sent a bit too late. Try getting the crates about 6 to 8 months in advance if you can.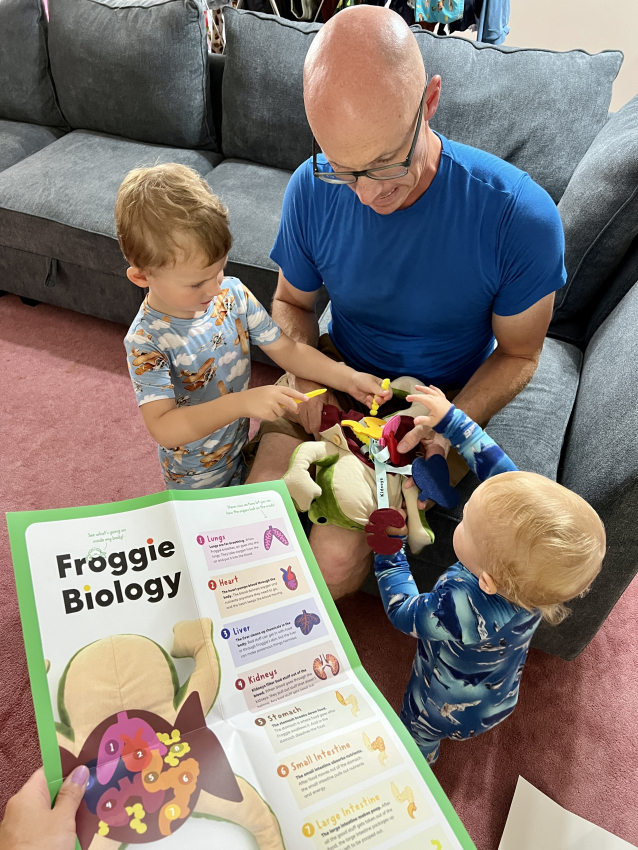 KiwiCo Koala Kids Box Pros and Cons
Pros
Pocket-friendly
Cheaper than various similar products
Monthly options
Cons
Not all bundles are age-appropriate
Require more parent interaction
Some bundles are random
Not as elegant as Lovevery or Monti crates
---
PandaCreate – KiwiCo's Version For Babies & Toddlers!
Panda Crates are KiwiCo's subscription boxes for infants to toddlers from 0 to 24 months. The 5 different Panda crates are Bond with me (0 to 2 months), Sense with me (3 to 6 months), Explore with me (7 to 12 months), Count with me (13 to 18 months), and Solve with me (19 to 24 months).
The crates are designed by child development experts, erstwhile educators, and professionals from Seattle Children's Hospital and target different infant and toddler age groups. They can also be ordered as subscriptions or single termed orders if you want to gift them to friends or family.
Panda Crates average around $19 a month while Lovevery averages about $40 a month, but if you look at the number of toys in each box and the average cost of an item in the Panda Crates versus the Lovevery Crates, there's not really much of a difference.
Also, if you look at the Panda Crate over time, it feels like the toys included keep changing. It's like they're trying to rethink and revise the boxes but some new research makes them change it again every few months.
Some of the Panda crate toys under 12 months aren't built to last very long, and some of the products in the Panda Crate may feel like a hit and miss, But, that being said, Panda Crate is more affordable than the Lovevery crate, Monti program, or any other subscription box. It's also cheaper than some of the similar items you'll find on Amazon, but I'm personally not a fan.
Should you get Panda Crates? Yes, if your budget is lower than the Monti and Lovevery crate costs! Also yes if you're prone to going on Amazon and buying a dozen things because your little one might like them!
Panda Crate Box Pros and Cons
Pros
Pocket-friendly
Cheaper than separately bought items
Included puzzles can be used for a lot longer
Cons
Don't last till the second child
The inclusions keep changing
Not always age-appropriate
You'll need to supplement with other items
---
If you want a summary!
Budget-Friendly – KiWiCo & Panda Crate
Mid-range & Cost-Effective – Lovevery
Best All-Round – Monti Kids
---
Which Subscription Box Should You Choose?
It really depends on your needs and the needs of your child. Ask yourself these questions.
Do you want to spend more time playing with the little ones or are you a work-from-home parent who needs something to keep the young ones occupied?
Are you a parent looking to splurge on items that your child might not even remember, or do you want to pay less for a Kiwi Koala Crate or Panda Crate now and save money for their education in the future?
Do you want toys like the Monti Crate and Lovevery Crate that last for the net 2 or 3 kids? Or are you looking at something budget-friendly like KiwiCo since this is your last kid?
Also, do you want to spend more on Monti or Lovevery Crates or do you want to buy the cheap Panda Crates and supplement them with other toys you know your kids will like?
Or do you want to get multiple crates and allow your toddler to pick the toys or books they like?
Do you think you can put together a box of items from Amazon, Etsy, and other sites that are cheaper than Amazon? If you're super disciplined, you might just be able to do it. But, if you're someone like me who finds just one more thing that your child will love, best go for a crate instead.
So many questions. But when it comes down to it, it's really a matter of personal choice! Consider your financial situation and the likes of your child before making a decision. Because of course, as a parent, you know best what works for your bub!