Bath time serves multiple purposes in our house. While a clean, fresh-smelling child is definitely a happy result of bath time, parents often use our bathtub as a way to contain my littles for a bit when I'm maxed out.
Sadly, this never happened with my kids at first because they both hated bath and water to the extent that no one would even sit down. Until they got their bath toys.
Now they will spend hours in there while I have to do nothing more than serve as a lifeguard. At the end of a manic day, sometimes it is exactly what we all need. While the water itself will engage my kids for a lengthy amount of time, to get the maximum enjoyment out of bath time, bath toys for toddlers are a must!
---
Bath Toys for Babies
Babies don't really need toys in the bathtub – the experience of being in warm water is enough for them when they're really little. You can put the regular toys that they like to hold, like teethers, as long as they don't have any holes.
---
A tip I learned from a nurse in the hospital is to use a regular towel and soak it in warm bath water and put it over your baby. This keeps them warm and they like the soft, warm pressure of the towel. Make sure you continue to wet it down to keep it warm.
---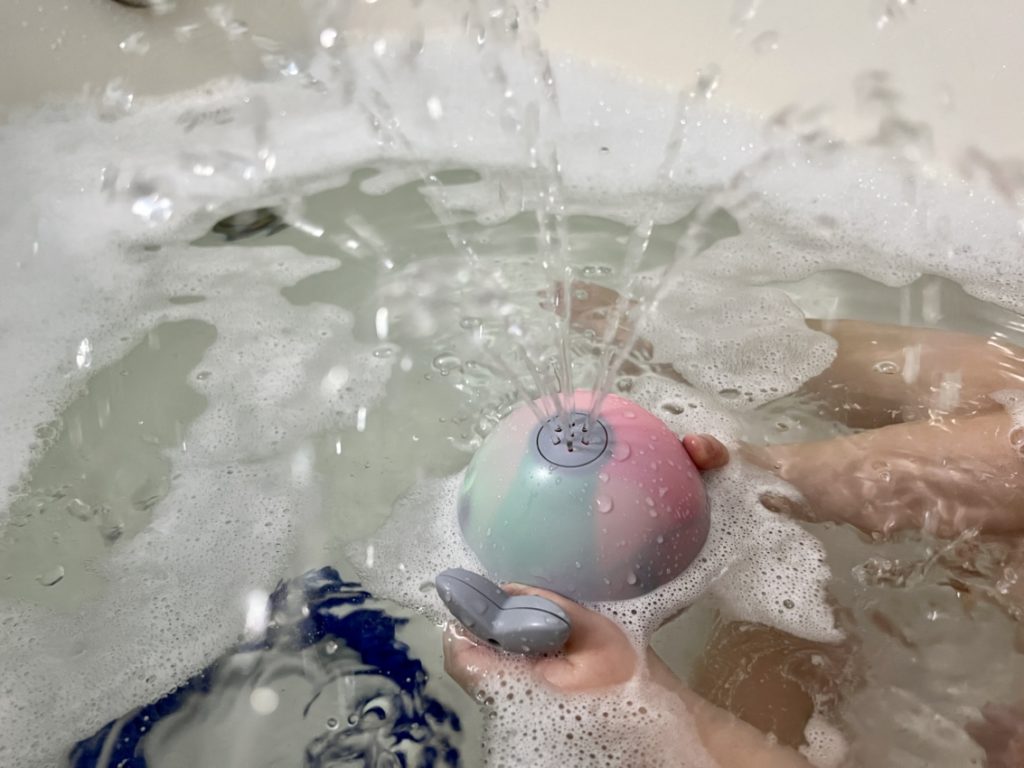 Bath Toys for Toddlers and Older Kids
---
You cannot go wrong with any of these toys, and I hope they bring your house as many laughs and hours of play as they have brought ours!
Best Tips for Cleaning Bath Toys
Bath toys even without holes sin them can become moldy and super gross. Here are some tips to keep in mind to increase the lifespan of water toys.
Drain any water from the toys by squirting the water out of them if needed
Store cups and boats upside down to increase drainage
Frequently run bath toys through the dishwasher to clean them more thoroughly
Soak them in vinegar and water once a month and scrub clean as needed.