Whether you are planning on occasional travel or have found yourself on the road for weeks at a time, you're going to find a lot of love about these baby travel beds. However, choosing the best baby beds for travel isn't exactly an easy choice. The sheer number of options on the market can be quite overwhelming.
Today, we're going to look into some of the best baby beds for travel and show you all of the factors you need to consider before making this important choice.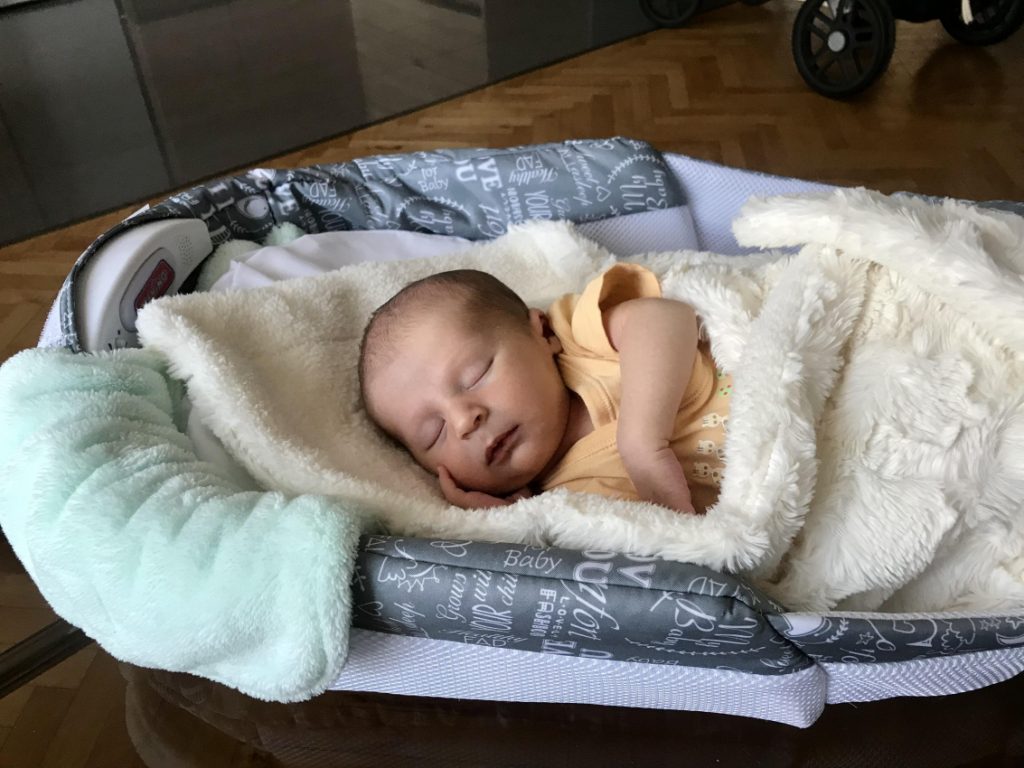 How to Choose the Best Baby Beds for Travel
The goal is to provide your baby with a safe and comfy place to sleep while you are away from home. In order to ensure that all of the beds on this list provide those necessities, we used specific criteria when selecting them.
1. Ease of Use
It's essential that you're able to travel easily with the bed you choose. You don't have to have to cart around a bulky, heavy bed the whole time! Travel beds come in a variety of different shapes and sizes. Each one is designed for a specific use but they are all labeled as travel beds. Therefore, this list will include some travel beds for both short-term and long-term trips.
2. Comfort and Safety
Safety is by far the most important criteria for judging the best baby beds for travel with comfort coming in as a close second. First and foremost, travel beds must be designed in a way so that your baby cannot get out of it in the middle of the night. It also needs to be comfortable, otherwise, your baby will be fussy all night.
3. Bed Size
Your baby's age and the size of the bed are both important factors to consider. Large toddlers won't be able to fit in some models while small babies won't be safe in larger models. But don't worry, there are plenty of travel beds for kids out there. Always double-check the manufacturer's specifications to make sure the bed is appropriate for your child.
---
Best Baby Beds for Travel – Stroller's Bassinet
Many parents, especially in the US where people usually put infants in car seats on top of strollers at all times, don't think that the stroller can work as a portable baby bed for up to 6 months. Many stroller bassinets are approved for overnight sleeping, so if you know you'll be traveling a lot or even strolling around town during frequent naps get a stroller with a bassinet.
Both of my kids were born abroad and traveled a lot with them straight away, so we had to pick great portable beds. We've never had a bedside bassinet with our first son and just used the stroller bassinet. It was a great option for me when I just had to roll the baby next to the bed if I wanted to take a nap, especially after a c-section.
---
This unit serves as both an indoor and outdoor bassinet, making it a highly versatile option. It's designed with a mesh canopy that is also detachable, thereby providing protection against pests.
This unit only weighs 10 pounds but that makes it better for shorter trips. However, it only takes a minute to set it up. This model is recommended for parents who only travel a few times a year.
Easy to set up
Okay weight
Detachable mesh canopy
---
This is an amazingly versatile travel bed if you're planning a short trip to the beach or some other outdoor activity. However, it's not designed well for long-term travel. This model comes equipped with mesh sidings that protect your baby from bugs and other pests.
Furthermore, its design also provides significant UV protection! It also comes with a sturdy bag and weighs two-and-a-half pounds, making it easy to carry around!
Low weight
Mesh sidings for insects
UV protection
Check the current cost of the KidCo Peapod Infant Travel Bed here!
---
This unique travel bed also functions as a carry bag and a changing table, making it the most versatile option on this list! Its surface is padded using amazingly comfortable materials and stretches 14 x 14 x 4 inches, making it great for sleeping.
The Koalaty's design includes 4 deep pockets that can be used to hold essential items like bottles, diapers, and clothes. However, this only fits very small babies up to 4 months for the actual naps.
Functions as a carry bag
Includes deep pockets
Only fits babies under 4 months for sleeping
---
Guava Lotus is a known brand thanks to their cribs that fold small and can be carried as backpacks. Perfect for sleep and play and comes with a foldable foam pad. While it's not a soft mattress my son never complained. It's also one of a few travel cribs that does not contain toxic flame retardants (along with BabyBjorn Travel Crib Light and Nuna Sena).
This travel crib has a lockable access door with a zipper, which is great for peeking through or putting your little one to bed.
However, the door was a disadvantage for me personally because my toddler kept opening it nonstop and letting the baby roam free or climbing inside himself.
Can be folded as a backpack
Lockable zipper access door
Will fit a toddler as well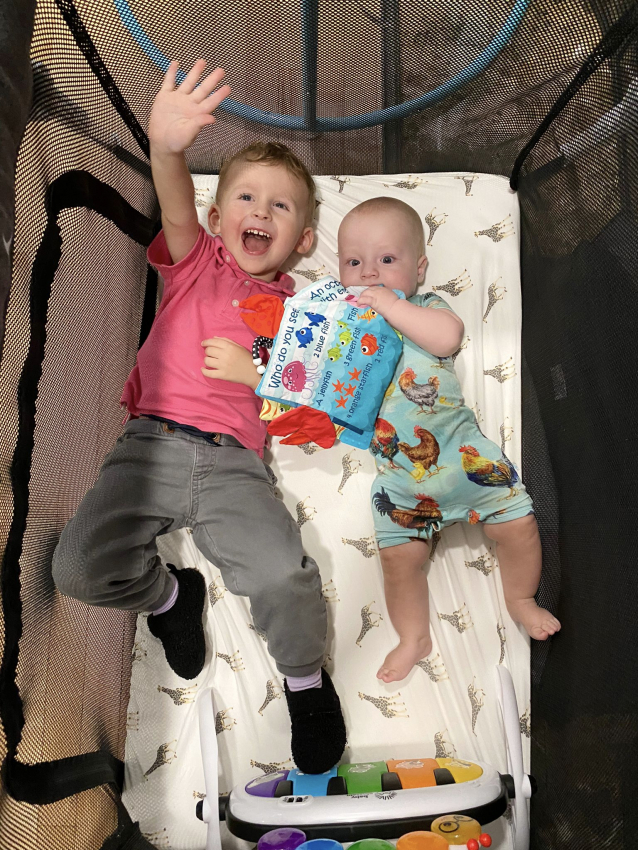 ---
The Munchkin Brica bassinet is designed for parents who are on-the-go with a newborn. It folds completely flat so it's also easy to fit into any luggage, making it easy to cart around on trips. It gives a baby protection when you co-sleep as well.
The mesh sides are awesome because you can look across the room and see if the baby is awake.
I was taking it with me from the sofa to the pool and garden (my second baby was born in Mexico and used it for his first 4 months of life).
Folds completely flat
Mesh protection for baby
Easy to lug around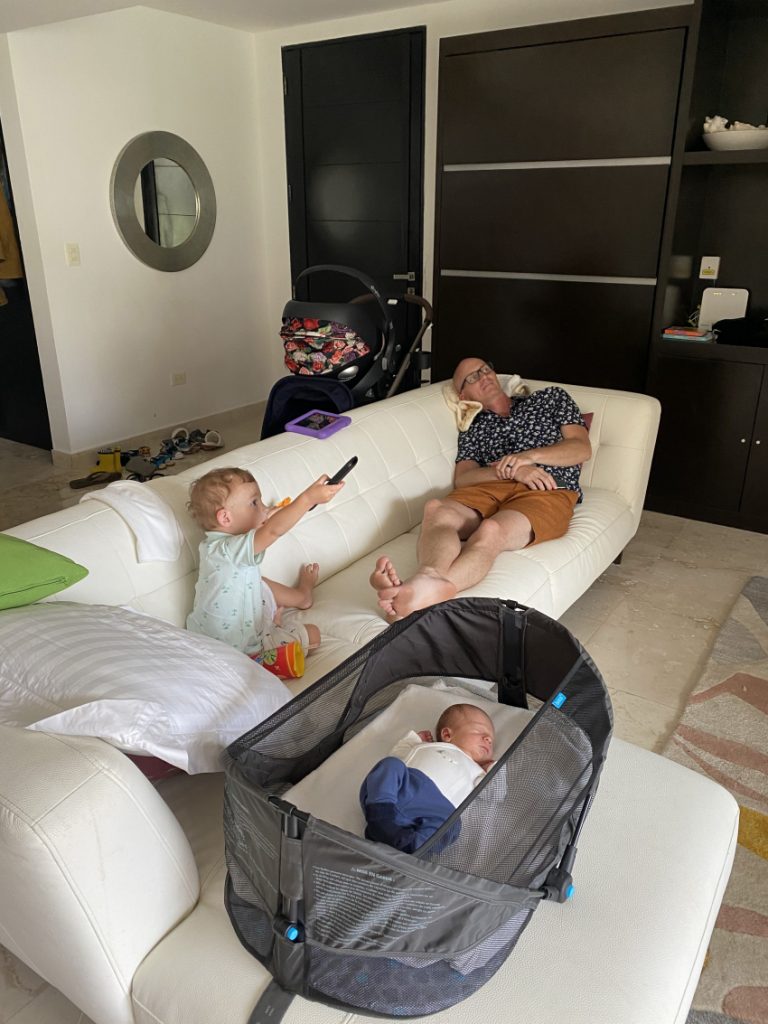 ---
This travel crib is another great choice for parents who travel a lot. It lets you put your baby next to your bed so you know when they need something.
The ComfyBumpy crib can be adjusted for height and is easy to take apart and put together.
It even comes equipped with sturdy straps that can be attached to the bed, adding even more security. Those features do not compromise on comfort either!
This model comes with a soft mattress, urine pad, sheet cover, and its own carry case!
Can be height-adjusted
Includes carry case, urine pad, and sheet cover
Sturdy straps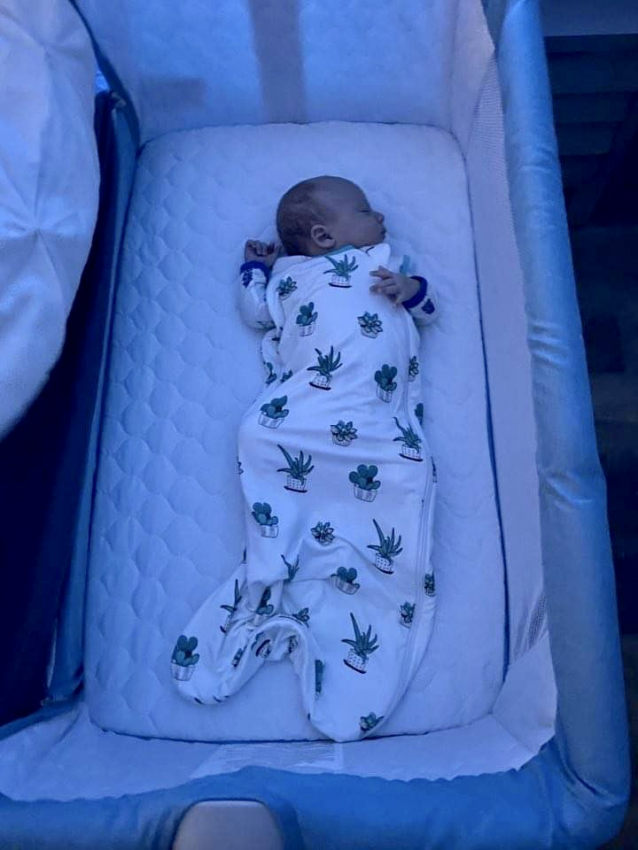 ---
This is a highly recommended baby bed for traveling parents. It has unmatched versatility and is lightweight, making it super easy to carry around.
The Dream On Me model is designed using comfy padding and a sturdy frame to keep your child safe. Plus it's incredibly easy to clean!
Easy to clean
Sturdy frame
Lightweight
---
The Lulyboo is a great choice for parents who only plan to take short trips like spending a day at the beach or camping under the moonlight.
This lightweight baby bed can be set up in minutes and folds away to fit into a carry bag for easy transportation. This flexible bed comes equipped with a large canopy, toy bar, and delightful plush toys sure to keep your toddler entertained.
It's designed with comfort and safety in mind, utilizing luxurious cotton, polyester, and nylon for padding. It's also waterproof, protecting it from occasional diaper leaks.
The cover is also easy to remove and machine washable.
Finally, this bed is easy to cart around, folding into a size that easily fits into a carry bag.
Easy to set up in minutes
Includes toy bar and canopy
Waterproof base
Machine washable cover
---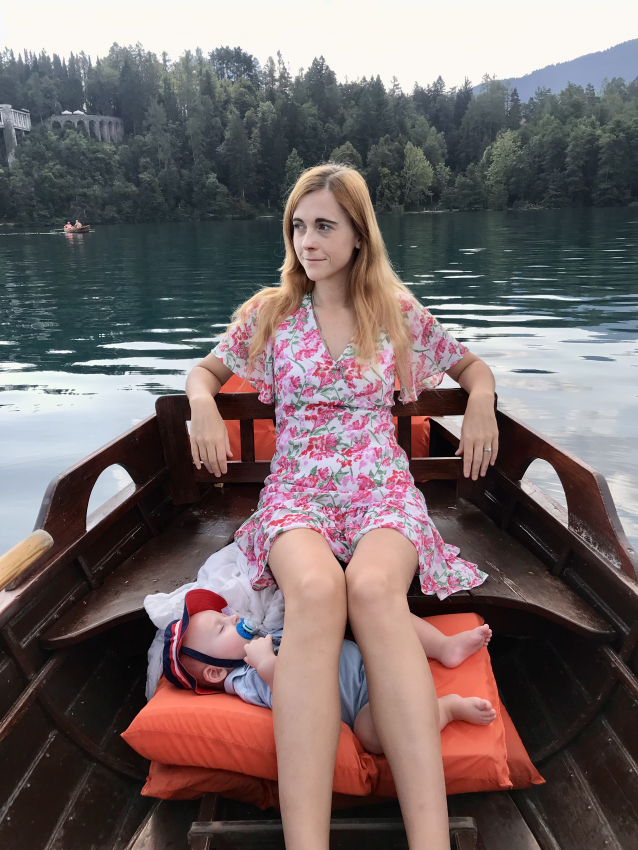 ---
Frequently Asked Questions
What's the Best Way to Put my Baby to Sleep While Traveling?
Babies love consistency so they get fussy when presented with strange situations that distract from their routine. That includes sleeping in a strange place. A great way to prepare them in advance is to use the travel bed at home for a few days before going on your trip. Just set it up in your bedroom and let them get used to it in a familiar environment. That way, when you are traveling, they are already used to sleeping in the travel bed.
Why Do I Need to Invest in a Travel Bed?
The most obvious reason is to make sure your child has a safe, clean, and comfortable place to sleep while you're traveling. There's no telling what you'll get if you leave it up to the hotel. Plus having your own travel bed gives you the opportunity to introduce it to your baby before the trip. That way, they are comfortable with it beforehand.
What are the Most Important Travel Bed Safety Guidelines?
The best advice is to carefully read the safety instructions provided by the manufacturer. As a parent, it's your responsibility to make sure you are following all safety tips. Since each bed is built differently, they will require varying safety steps.
---
Final Thoughts About The Best Baby Bed For Travel!
Whether you're planning to take a short trip or you have to travel often, investing in a travel bed is a great step to ensuring that traveling doesn't rattle your little one. Use this guide to help you find the best baby beds for travel.