There are so many climbing toys for toddlers these days that it's easy to get confused about what is what and which one is going to suit your child best.
The good news is that your child will probably be happy with anything you get them, but it's you should know the core differences before spending money on a toy that big. Let's take a look at some key differences between these climbing toys.
Pikler Triangle vs Arch vs Rocker
Pikler triangle / climbing triangle
– simple "ladder-like" triangular structure
Climbing arch / Pikler arch
– same as pikler triangle but arched
Wooden rocker / wooden arch
– wider slats, structure can rock
I wrote a separate post on everything you need to know about pikler triangles, so let's dive deeper into arches and rockers.
Climbing arches have round ladder rungs, just like the triangle. They cannot really be used for rocking, as they're optimized for climbing. Rocking arches aka wooden rockers have flat broad cross-boards. They can be used for climbing, but they're made for rocking.
Where to Buy the Best Rockers?
Here is my list of the best rainbow rockers and climbing arches for toddlers.
If you haven't got a pikler triangle yet and thinking of getting a full set, I highly recommend Wood and Hearts. It's extremely affordable for all three items (pikler triangle, arch, ramp) and good quality. The only downside is that the pikler is on the small side.
If you're looking for a bigger set, go with Wiwiurka.
Climbing Arches:
Wood and Hearts set: Best price and quality together
Simre Home Living: Simple small climbing arch (you can purchase extra cushioning for it)
PlayWilder: Made in the USA arches, piklers and rockers. Their arch is very solid.
Wooden rainbow rockers:
If something you looked at isn't listed here, feel free to ask me about it in the comments. I specifically haven't recommended some companies as I don't think the quality is worth the price tag or I think there are better options out there, but they're always might be new ones I haven't had a chance to look at yet.
P.S. There are many on the market, but pay attention to the spacing between slats – if they're too spaced out (and many new Etsy sellers make it that way) it's not very safe for the little hands and feet as they might get stuck and hands crushed while rocking!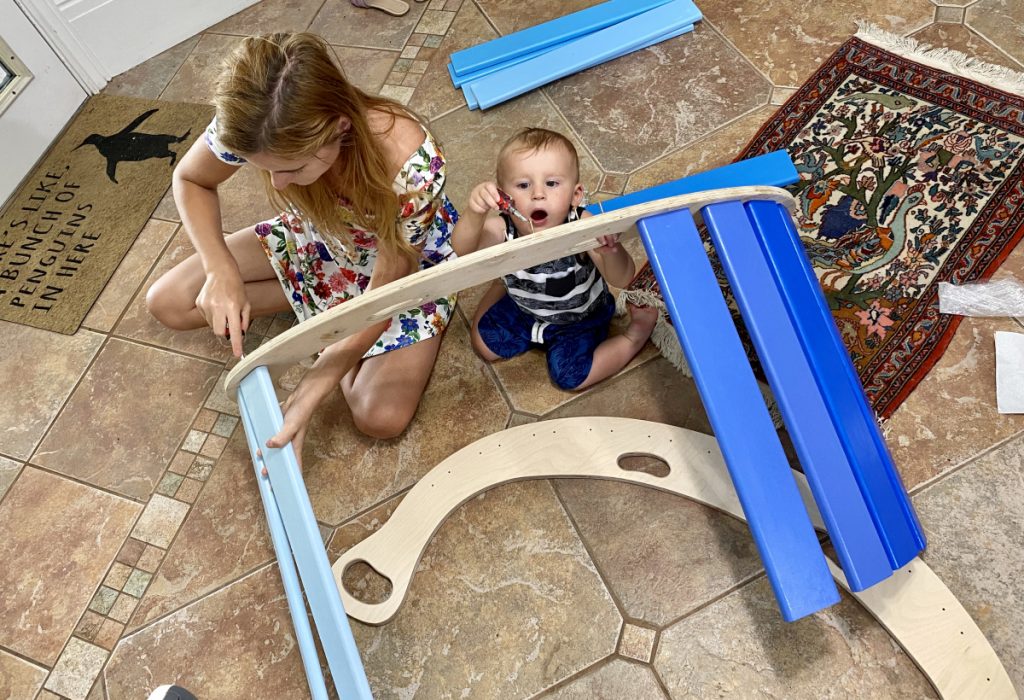 Which Is Better: Pikler Triangle or Wooden Rocker?
Pikler Triangle
Pros:
saves space because it can be folded
taller so babies can pull up and stand up-right easily
Cons:
Wooden Rocker Pros:
Pros:
sturdy, so perfect for multiple kids at once
can be used for lounging with a cover/blanket
Cons:
heavy & giant to store – not foldable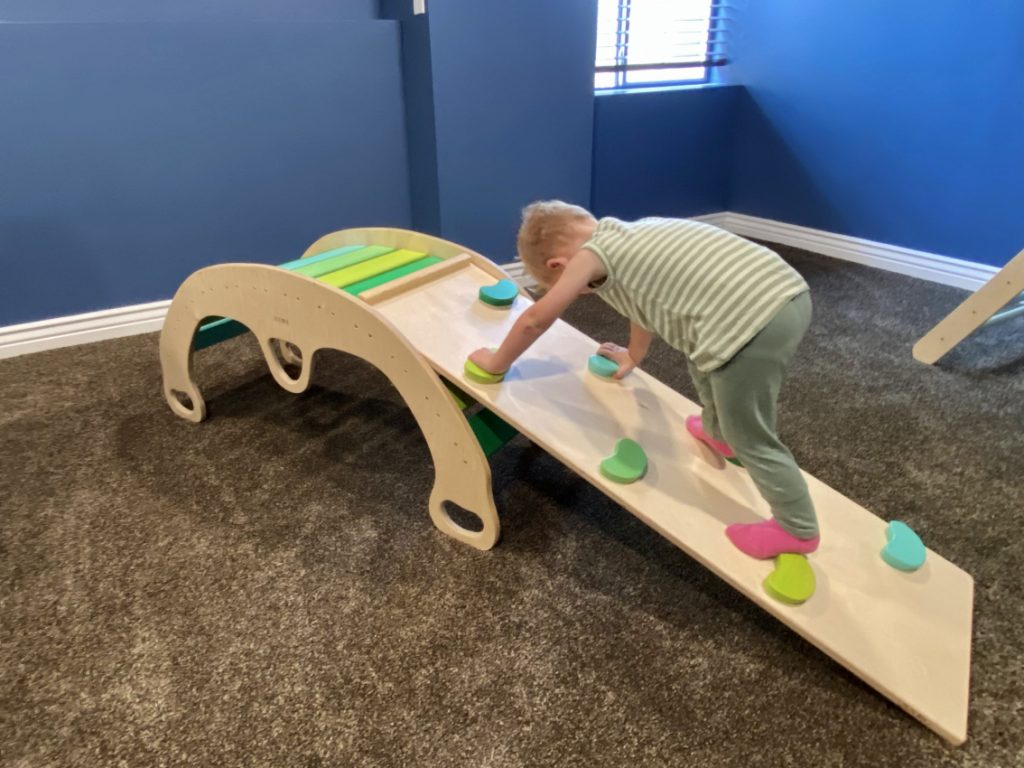 I don't think one is better than another per se – it all depends on your child and you, as a parent, know him or her best. Ask yourself these questions:
If yes, they'll love a pikler triangle. Rockers are fantastic for imagination as it can be used as a shop, to hide and so on.
Do you have space for something as big as a rocker?
Triangles can be folded when not in use, but the rocker cannot be and will take a significant portion of your living room or even a storage room.
How old is your little one or maybe you have various children?
Many parents claim rocker is better for older kids and they get longer usage from it. I say it depends on your child. My own kiddo couldn't care less for a rocker, but he enjoyed and still enjoys his pikler. My friend's kid was the opposite, so if you have an opportunity to test it at a friend's house I'd say do it.