Finding the right footwear for your child can be touch and go at times. It depends on the climate, the child's comfort, cost, durability and so much more. One of the best solutions that I've come across which has worked well in all categories except cold climates is toddler sandals.
From parks to puddles, mud to beaches and everything in between, toddler sandals are the perfect fix. From open toes to closed ones, clogs to slip-ons sandals. Let's take a look at the best toddler sandals in each category.
Why are sandals better than slip-ons for toddlers? They hold the feet better. We originally bought these popular slip ons and they were disastrous to actually walk in for longer distances and kept falling off my son's feet.
IMPORTANT: Before buying any sandals for your bub check out the sizes, conversion charts and whether the brand runs small or large.
Best Every Day Toddler Sandals: Ten Little
The overall favorite for daily use is by Ten Little. I absolutely love that they're water resistant too so it does extremely well on rainy slushy days.
One of the problems that I usually face is that the feet slip when the sole gets wet on the inner side of the sandal.
The textured grip on the insoles really allows the children to run and play even in wet weather (and let's not forget puddle jumping!)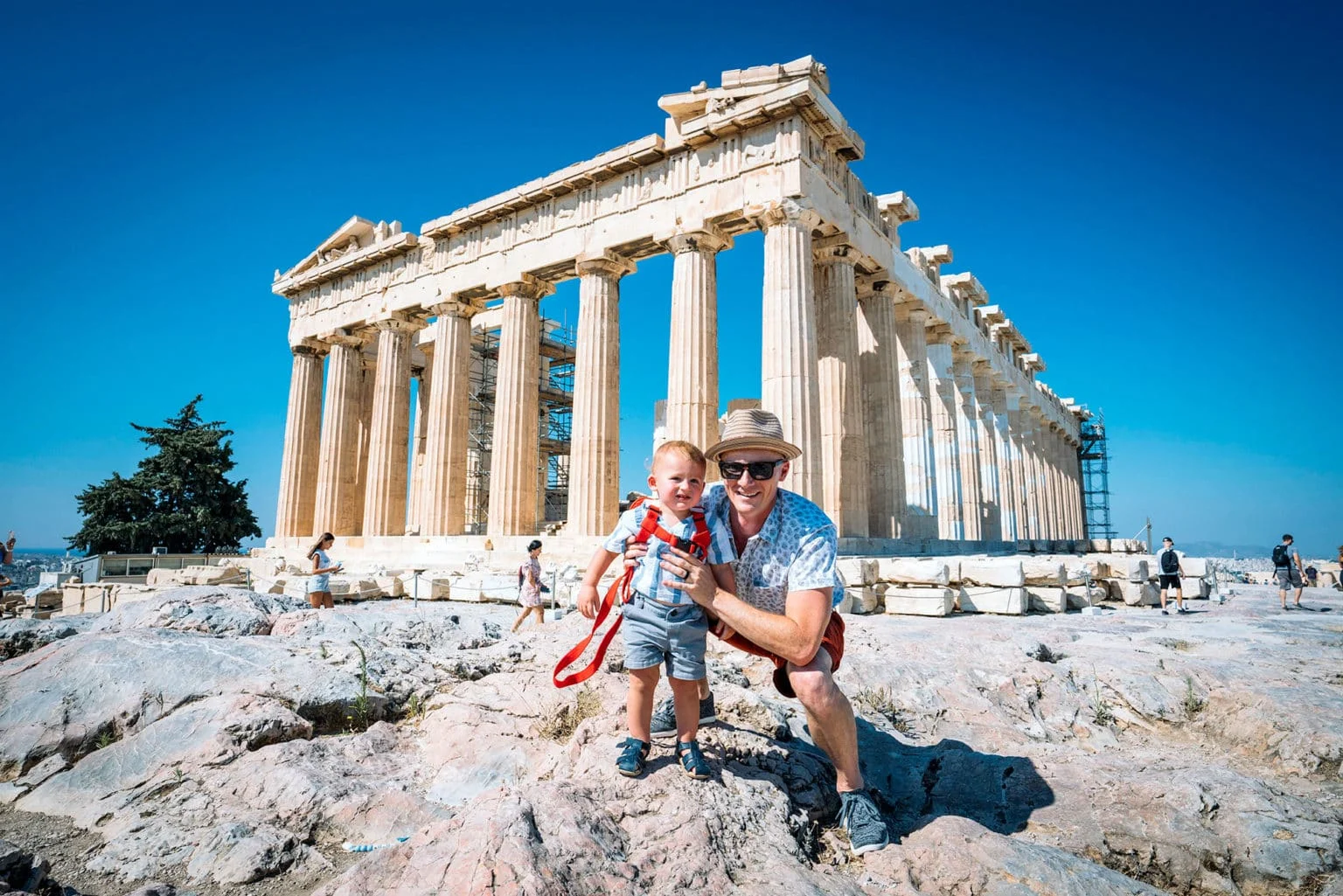 Best Toddler Sandals for Wide Feet: Ikiki
Have you heard the squeak squeak squeak instead of the pattering of feet and known that a toddler is on the approach? It's the shoes! But don't worry, you can turn the squeaking off.
Ikiki is definitely the brand of choice when it comes to squeaky shoes. Anti-slip grip and flexible rubber soles make them highly attractive. I particularly like the velcro strap that allows you to adjust the tightness of the sandal – perfect for chubby feet
My kids love the designs. From monkeys and fish to sun and strawberries there are eight cute and colorful patterns to choose from.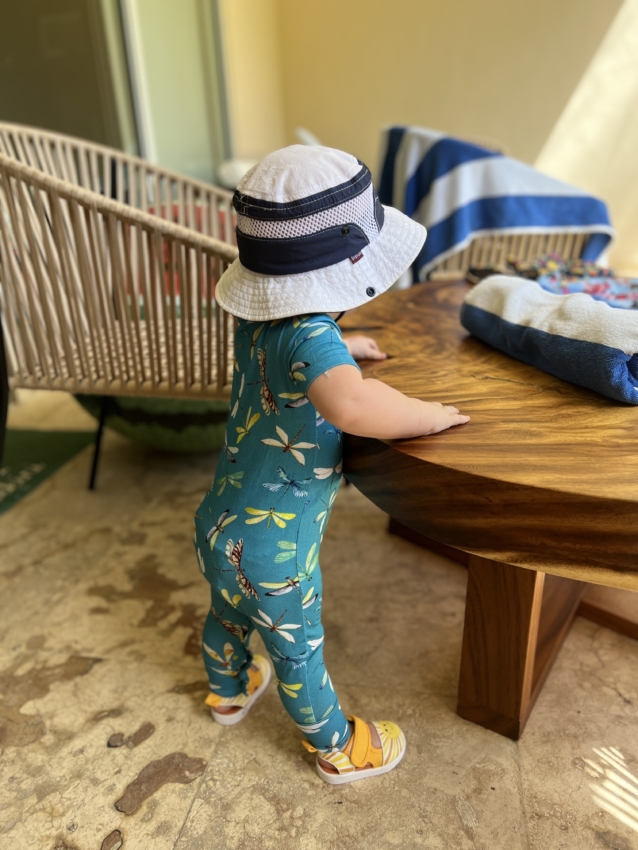 Best Sandals For Toddlers Learning to Walk: Stride Rite
Stride Rite Soft Motion Sandal is perfect for tiny feet. It has two velcro supports that help you tighten the sandal on the child's foot. I found that this design helps keep the sandals on younger children. It's a great relief in a way because you won't believe how many shoes we lose when they slip off while carrying the baby/toddler.
The rubber sole also has a memory foam footbed which enhances the child's comfort. Plus it's rounded, flexible and designed to cradle the foot's natural shape.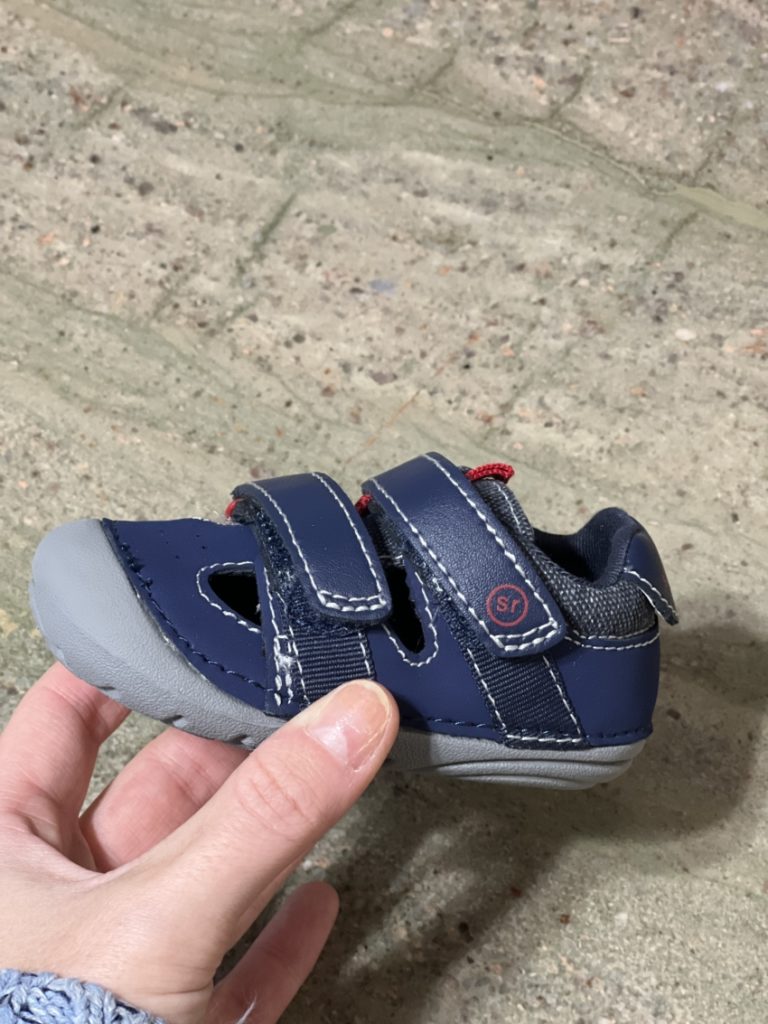 ---
Best Toddler Sandals for Beach: Crocs
Once I discovered how amazing crocs for toddlers there was literally no going back! The sandals are light, waterproof, and have great insole grip as well as great traction at the base.
Plus my kids tend to bang and stub their toes a lot! The closed structure of clogs helps prevent unwanted injuries.
You can also flip the strap over and use them as slide-on or slippers, perfect for pool.
---
Best Toddler Hiking Sandals: Keen
Hiking in sandals is a great option because your feet don't get sweaty. While Merrel is the most popular brand of toddler hiking sandals, they're pricy and Keen are more affordable but still great for active kids who enjoy hiking, biking, and climbing.
They're easy to put on and encourage children to learn to put on their own shoes. They feature a rubber toe bumper for added protection while playing sports, with thick grippy rubber soles that can hold up against glass, wet grass, or pointy twigs
Best Toddler Hiking Sandals Open Toe: Kulebear
Not everyone takes their kids out for hikes but I'm a big believer that they need to enjoy the great outdoors as much as they can. That means walking and hiking as much as they can too. In order to be confident with the trails, children also need to know that their sandals and shoes will not slip.
The Kulebear ticks all points when it comes to hiking sandals. They are waterproof, dry quickly, light, and breathable and they have a sole with a great grip. Another thing that I like about it is the arch support that is designed to prevent injury when hiking.
Our newest discovery is Stride Rite light-up sandals, which let's be real: is always a hit with toddlers. We took them for a trip to Florida and they didn't disappoint.
They're easy to put on and both kids (2 & 4) managed without our help. We had no issue with straps and when they got wet after stepping into a puddle they dried quickly.
They're pretty subtle for light-up shoes, which is nice for aesthetic reasons.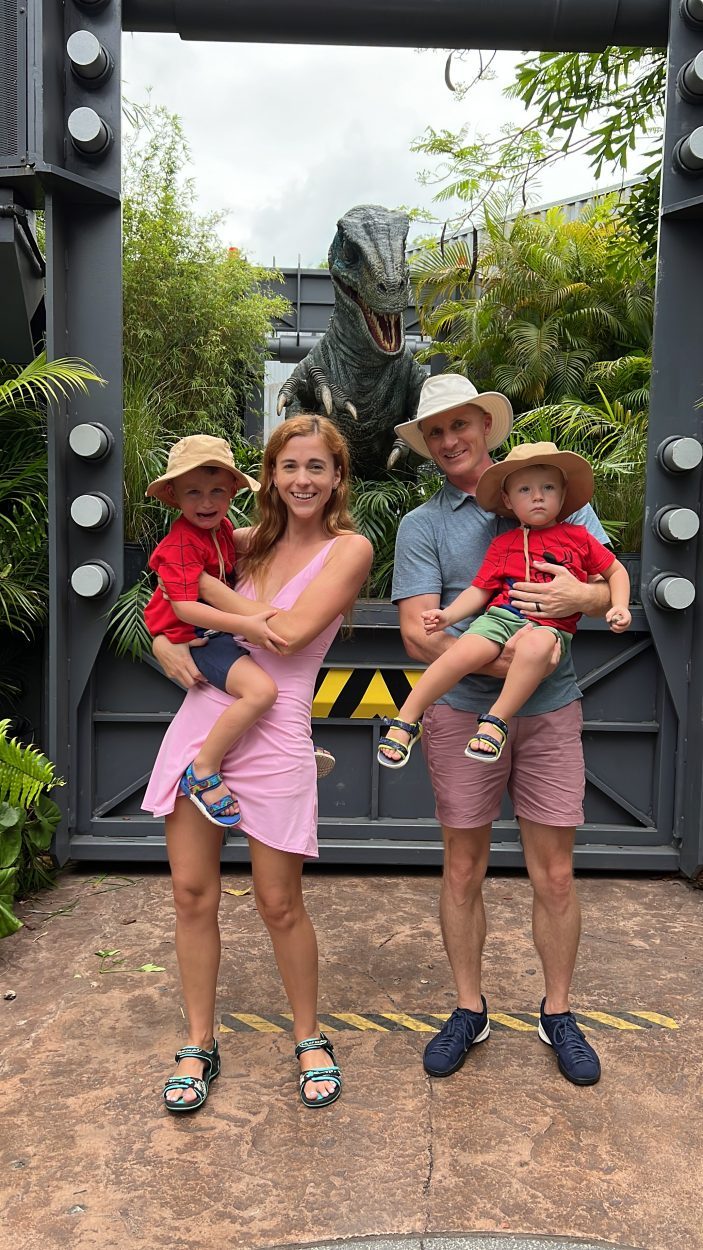 Best Leather Toddler Sandals: Trary
Leather sandals are stylish, regardless of age. The only downside is that they're not good for water cause it almost has like a suede sole.
The Trary unisex leather sandals feature double adjustable straps for all chubbiness levels and offer a super secure hold when walking.
---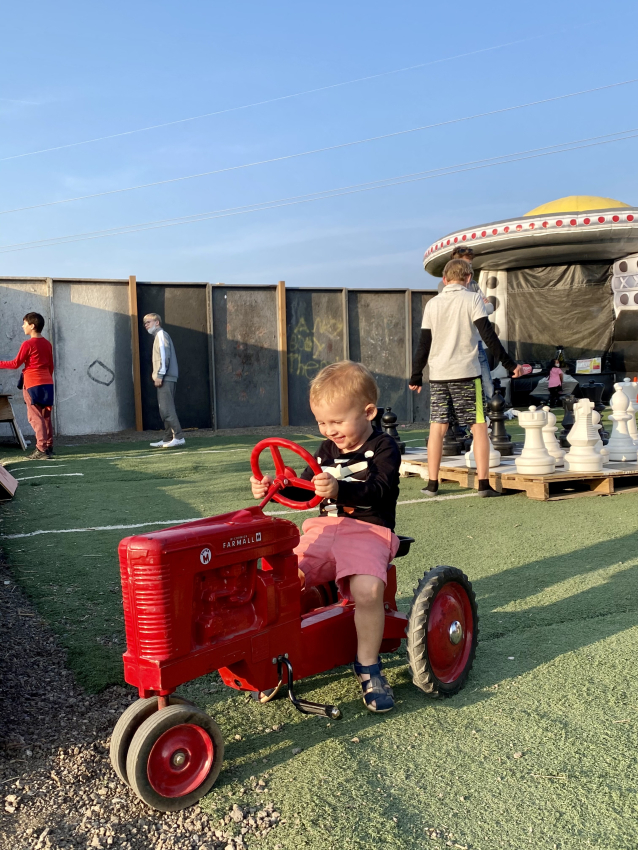 ---
Frequently Asked Questions About Toddler Sandals
Are Sandals okay for toddlers?
A closed-toe sandal provides more protection to the toes than an open-toe sandal, so they're best for toddlers under 2. They may not provide the same amount of stability that a closed shoe would so it isn't always ideal for kids who aren't stable on their feet. They are great for rainy weather, beach wear and for hot summer days.
Can toddlers walk in flip flops?
Ideally, the kind of footwear that you select for a toddler needs to have some form of arch support. Young kids take a while to learn how to grip the base of the sandal or flip-flop and walk.
There are absolutely flip-flops out there that offer arch support and have elastic back support that helps them stay in place. Looking into those options rather than the traditional flip-flop designs is better.
How do I choose my toddler's sandals?
The best way to choose sandals is based on what your child is comfortable walking in. Initially, before I started my kids on sandals, I used to use moccasins which are basically like an upgrade to socks.
I suggest buying a pair of sandals that have support both around the ankle and the heel first. Let the child practice indoors before moving to the outdoors so they get confident in their new footwear.