Kids are easy to entertain in the summer because you can bring them outside to a playground or let them run outside. In the winter, or when it rains it's harder when everyone is stuck indoors. Or simply, if you don't have any outdoor space available, then an indoor slide might be for you.
Most of these slides can actually be used outdoors as well.
What to avoid when picking up an indoor slide for a toddler?
You don't want to slide to be either too big at first, but it makes no sense to buy something super small that your child will grow out of by the time they turn 2. I'd also advise against buying sets with little swings such as this one because the swing is actually difficult to enjoy for a child without an adult's help and kids grow out of it way too quickly.
If you already have a pikler triangle you might consider adding a ramp that can be used as a slide. Or, if you don't have a pikler and you know your child is a climber you can kill two birds with one stone by getting a pikler with a slide ramp.
Another tempting thing to buy is a loft or twin bed with a slide. Don't! You want your kids to understand the difference between sleeping and playtime and not mix these two aspects, but more importantly… you don't want your child to slide down and injure themselves in the middle of the night or even accidentally slide down. Once they're about 5 years old or so you might consider it, but it's not a good idea for a toddler.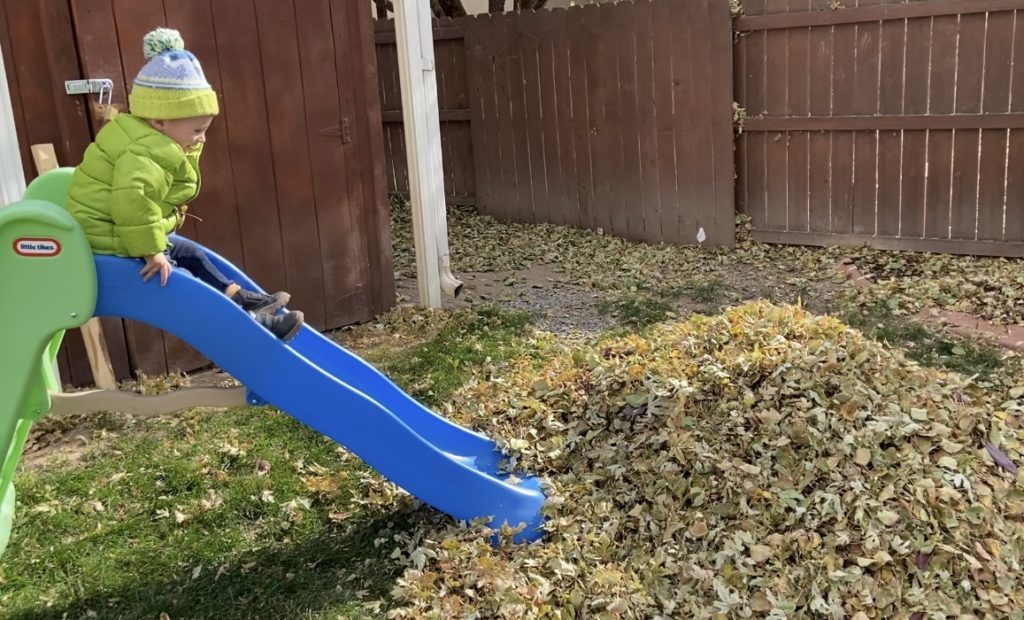 ---
Best Indoor Slides for Toddlers
Best Overall: Funpix
---
---
---
Most Elegant Slide: Jupiduu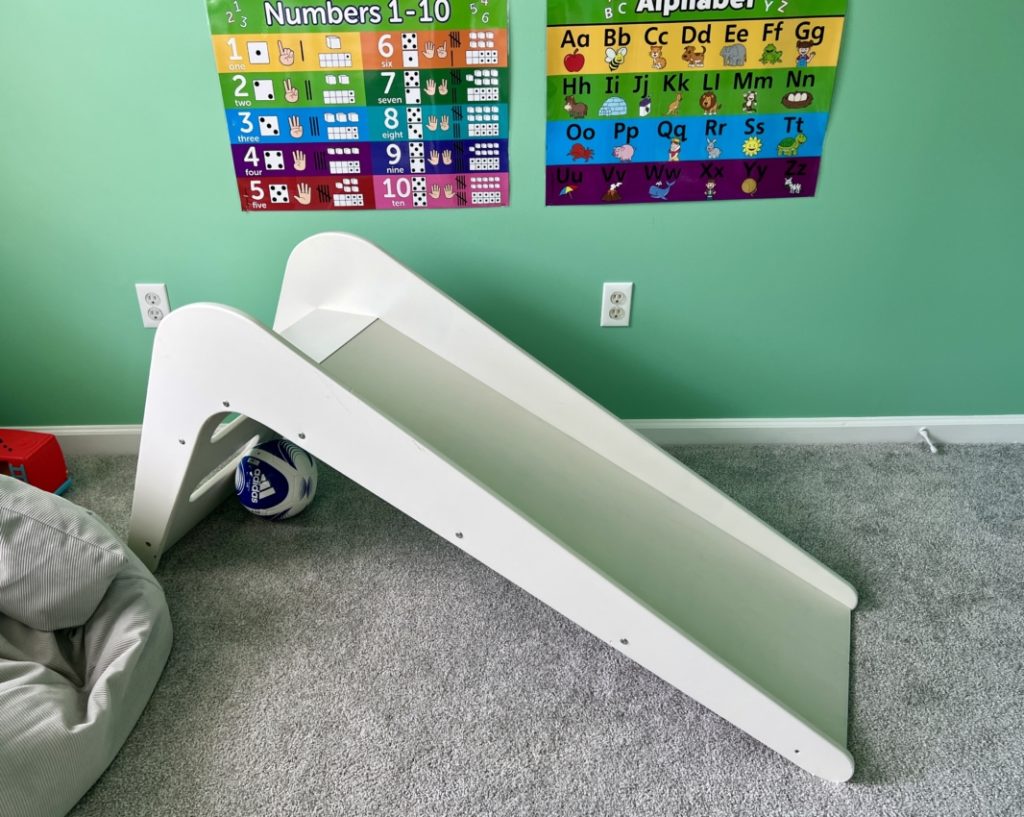 ---
---
---