A lot comes to mind when you're thinking of getting the best stroller for your baby. Of course, the comfort and safety of the stroller are the first things anyone should consider.
However, the ease of monitoring your child and the peace of mind you get knowing exactly how your baby is doing is equally vital. Any stroller that makes it easier for me to bond with my baby while I'm in total control gets the nod from me.
I started my stroller journey with Uppababy Vista as it's probably THE trendiest stroller in the USA. However, while it was a well-made stroller I quickly sold it as I realized that way too heavy and bulky and pretty useless for two kids that aren't twins due to seat configurations and weight limit.
Since I was due with my second baby I was on the hunt for the best double stroller out there. I got to test a ton of double strollers.
One stroller caught my eye, and I couldn't wait to get my hands was a new release from Cybex Gazelle S stroller. After using this stroller for months I'm pretty satisfied with it, but there are a few things I'm certain that you should know about it, so make sure you read the ending.
Full disclosure: I bought this product myself. I wasn't paid or given a sample, so this review is as objective as can be. Feel free to ask any questions in the comments.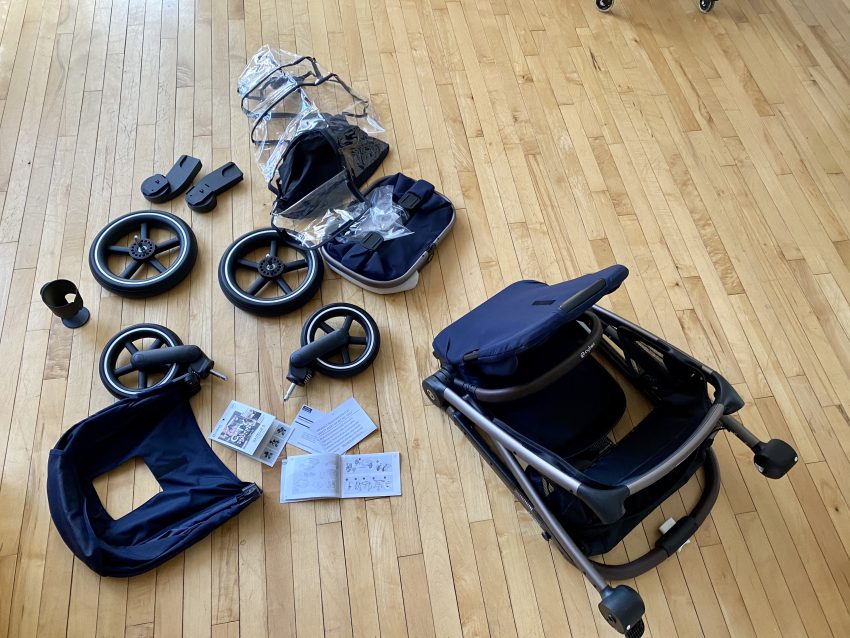 ---
Beautiful Design
The Cybex Gazelle S stroller sports a nice design (I've had other parents give it glowing compliments).
Its sports top-quality fabrics and the premium design is down to a sturdy aluminum frame and simple color of your choice – navy, black, grey and taupe (I got navy).
This stroller ticks all the important boxes and offers additional functions as well. The extra features are more important than most new users might immediately realize. This list includes the shopping basket, rain cover, car seat adapters (for non-Cybex cars seats), and cup holder. All of those come already included in the box which is awesome for the price.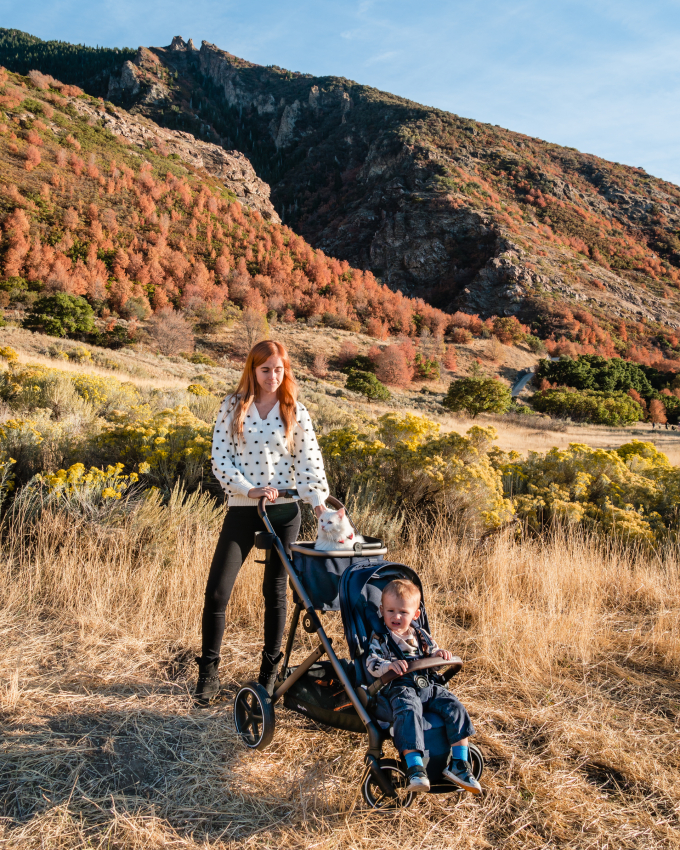 Cybex Convertible Single to Double Stroller
The thoughtfulness that went into designing the Cybex Gazelle S is impressive. A "convertible" stroller is nothing new, but it takes a little more effort than I'd like to design it well.
The Gazelle S has impressed me as it's relatively easy to convert from a single to a double stroller. It has plenty of suitable configurations, including a possibility to put the newborn and later younger sibling on the top closer to the parent (Uppababy didn't allow this due to weight limitations on the seat).
It can support the weight of a toddler seamlessly, regardless of the seat. The construction supports more than twenty different setups for babies and toddlers.
You can adjust the stroller to either face forwards or backward (the parent-facing mode) so that your baby can look directly at you. The Gazelle S stroller also has an additional kid board that can accommodate up to three children. Or two kids and a cat or small dog in the basket 😉
Speaking of the basket, this stroller has a shopping basket that can hold up to 26 lbs of shopping items. It's removable and falls into the category of extra-large stroller baskets.
Even when I'm not going shopping, there's usually something extra I like to put in there like a bag or diaper bag. Or a cat actually 😉
When I absolutely don't need it though or when I add the second seat, I detach the basket and there's still plenty of room in the underneath basket.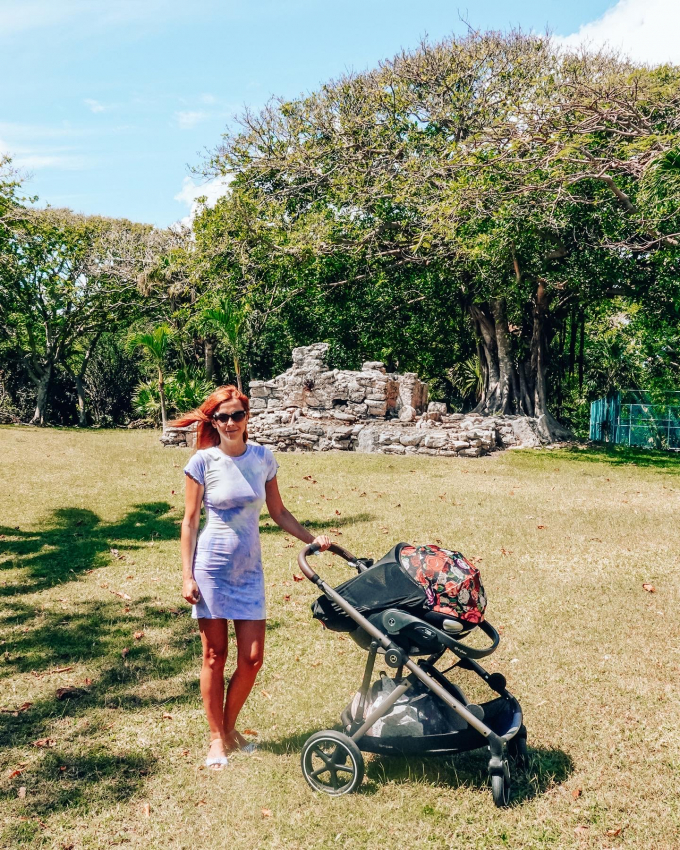 ---
Carseat Compatible
Just like on any other Cybex stroller I'm able to use Cybex's car seat without any adapters with an adaptable 3-in-1 travel system. While expensive, Cybex Cloud Q carseat is the best on the market.
It's the only car seat that allowed a flat recline when put on a stroller or taken out of the base, which means that your baby can safely stay in a car seat for a while and there's no need for an extra bassinet.
While everyone does it in the US it's simply not safe to go on walks and around town in a standard infant car seat for longer than 2h a day. The American Academy of Pediatrics recommends against routine sleeping in sitting devices as the angle can cause suffocation and damage to airways (I explained it and researched it further when reviewing Doona stroller). Cybex's car seat doesn't cause these issues.
Many people ask so I confirm: you CAN have a fully reclined car seat and toddler seat down below (photo below, both car seat and seat reclined).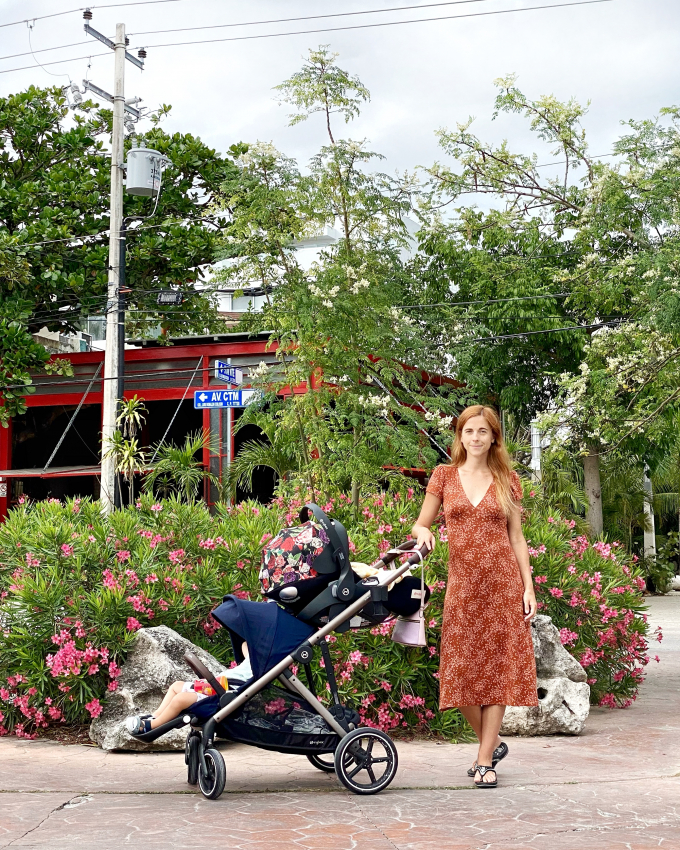 ---
Seat Functions
Cybex's seats are always known for great functions, one of which is a big recline. The seats recline to a pretty much flat position. It's easy and quick to switch things up a bit for your baby's comfort.
The newer Gazelle model now offers a one-pull harness which is a true game-changer! I got to try on their Orfeo and Coya strollers, but it works the same exact way on all their models now.
Cybex Gazelle S has a comfortable seat compared to other strollers. They can hold up to 50 lbs for both seat units, which isn't the case with all double strollers. I had to buy the second-seat unit separately, though (by default, the stroller only comes with one seat).
And speaking of seats… if you have two kids sitting in toddler seats facing the front (which is the most popular combination) the child sitting on the top has a decent amount of leg space as the bottom seat has some wiggle room.
This is not the case with Uppababy Vista where your older child sitting on the higher seat has next to no leg space, despite actually sitting higher than on Gazelle.
Some people complain that the seat is on the smaller side. Technically speaking it is, but my toddler was 38″ tall when I bought it and fit just fine. He's way taller than kids his age so I'd say you can use it up until the older is 4 or so (not that you must need a stroller until that age really, hopefully at least).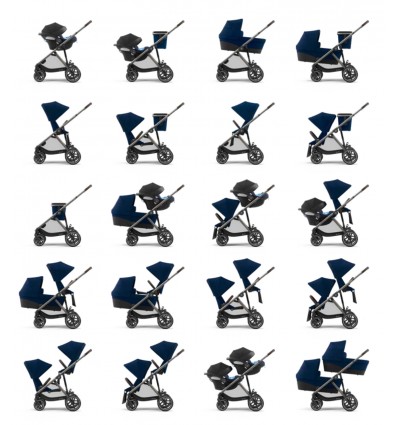 ---
Easy Folding
Parents know the frustration when trying to fold your baby stroller and it just wouldn't budge. I've been there. The irritation multiplies when I need to do something else right away.
Gazelle folds easily and quickly. Although it doesn't have a one-hand fold as it requires two steps, it can be folded with one hand actually which is handy when you're holding the baby.
Cybex Gazelle S folds as a double with both seats attached in any configuration.
I must say I'm usually relieved by how easy it is to fold this stroller. It just never gets stuck halfway during folding like other brands I've used in the past. When folded it's much smaller than any other double stroller I've seen and fits easily in my trunk, while many others do not.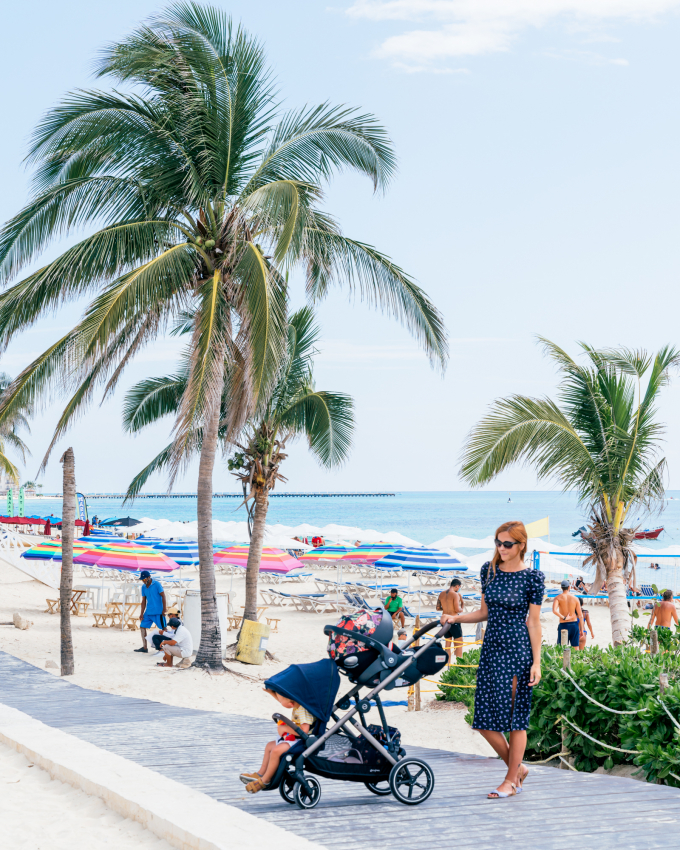 Extra-Large Canopy
One of the notable things I look out for in a stroller is its canopy. I don't go out in the sun without wearing sunscreen. I'm not sure if my babies' skins will be as sensitive to sunlight as mine when they grow up, but I've chosen not to take any chances.
The Cybex Gazelle S stroller has an XXL sun canopy that you can extend (I often take it to the max) to shield your baby from dangerous rays in sunlight. The canopy also comes with a mesh window that your baby can breathe through on really hot days. It's not only suitable for sunny days; your baby would be home and dry when it rains.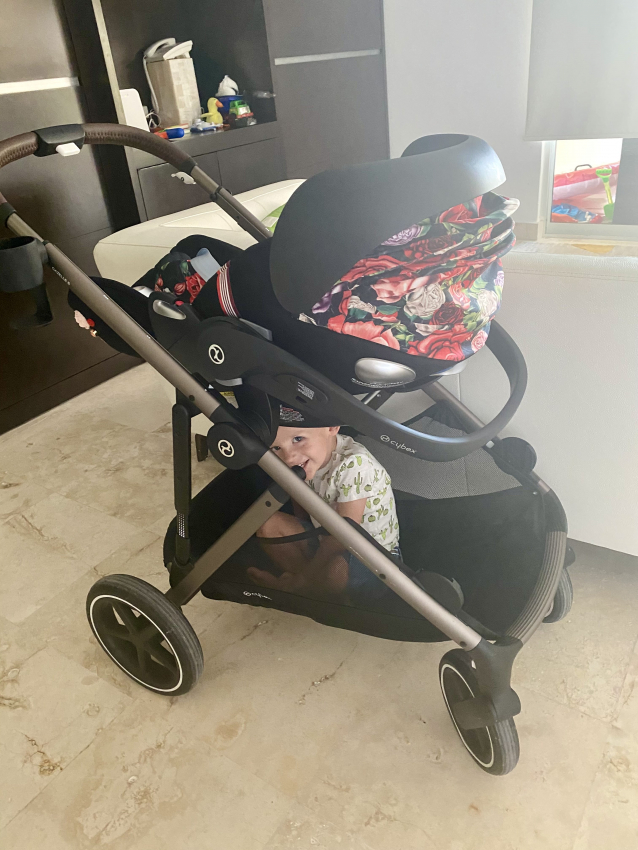 ---
Adjustable Handlebar
I love adjustable handlebars because my partner and I can use the stroller whenever we want. The leatherette handlebar ensures that I have a firm grip on the stroller.
Once it's my partner's turn to take our lovelies for a stroll, it's easy to adjust and comfortable to steer the stroller.
The handlebar's grip is also easy to push with one hand, making it easy to me to be in absolute control of the stroller no matter what.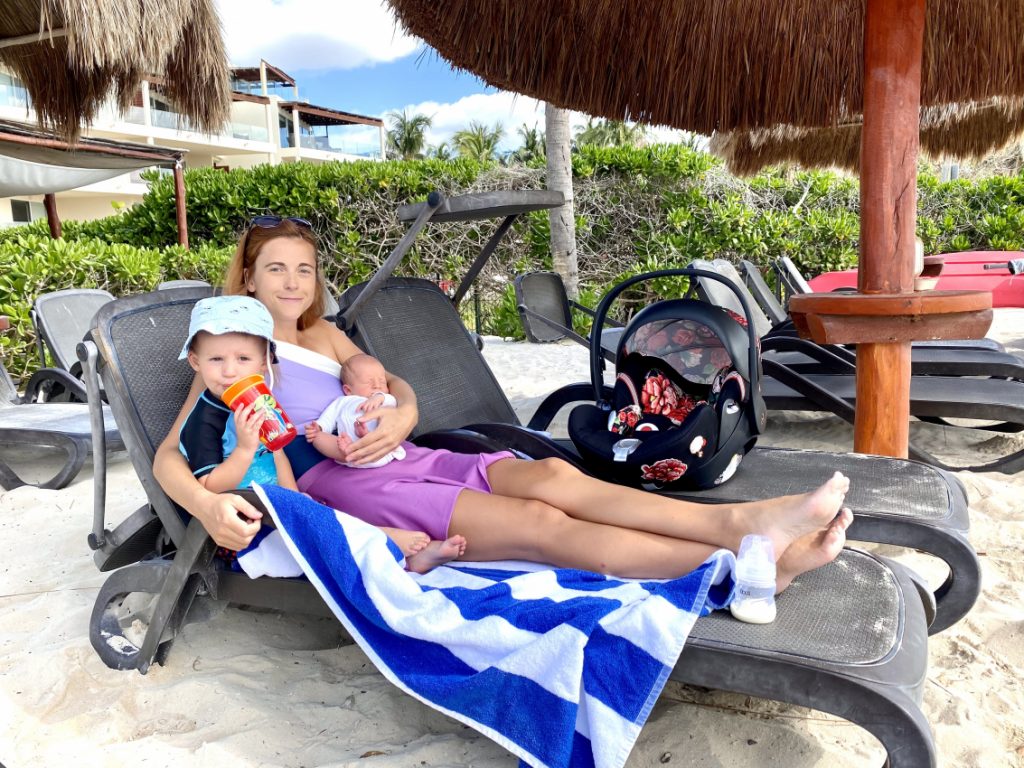 ---
Foot Break
You can also lock the wheels so that the stroller does not move when you park it. It's so natural to hold the brakes – just use your toes!
The Cybex Gazelle S Stroller has a toe-tap function for holding brakes and an all-wheel suspension with frame shock absorption for a less bumpy ride.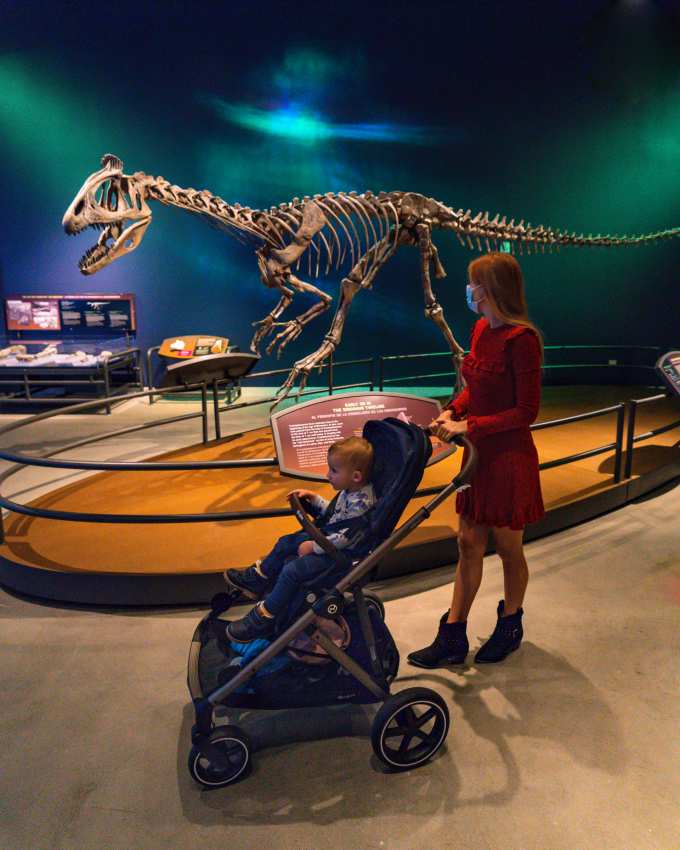 ---
Cons of Cybex Gazelle S Stroller
There is no stroller without cons – there's always something that can be improved. One thing I noticed is that when your shopping basket isn't filled with something heavy or removed, it's a bit hard to lift the stroller to the curb.
That said, I recommend putting your purse or baby bag in the basket if you're using a single-seat shopping option.
That said, since two kids weigh significantly more than one it wasn't extremely easy to lift it, but we actually solved the issue by getting a kid board. It comes with a pole you attach to the frame and even when we don't use the board we leave it there. It makes it MUCH easier to put your foot on that pole to lift the stroller.
I cannot say much about the kid buggy board, because my toddler refuses to use it and it's been months. I'll update when he decides it's cool enough for him I guess (1 year later it's still a no-go).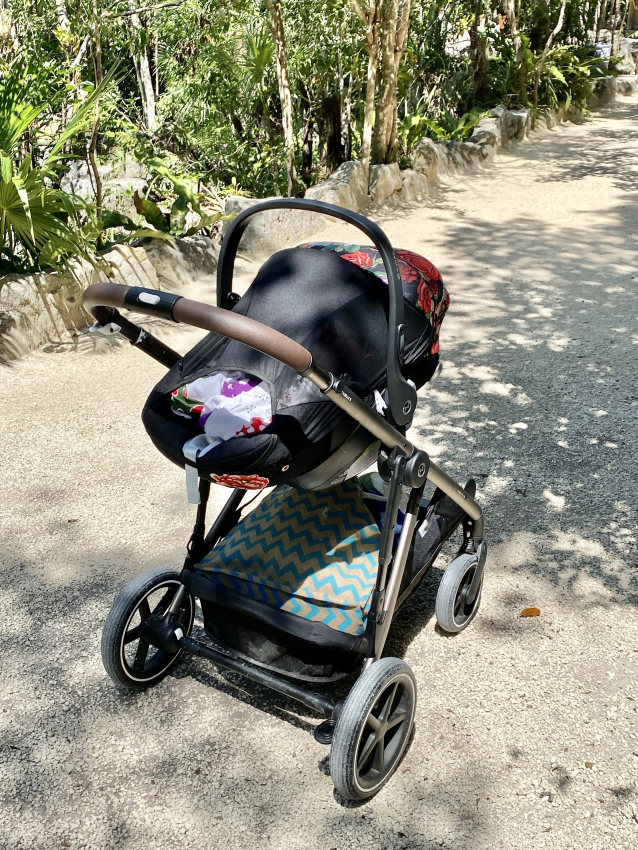 ---
I recommend Cybex Gazelle S Stroller, but…
The Cybex Gazelle S stroller is now the first tandem double stroller I'd recommend to anyone on top of my favorite travel stroller – Babyzen Yoyo+ and next to side-by-side double ZOE Twin.
It's easy to take apart and reassemble, and you don't need any help to do so. It's also durable with a large canopy that keeps the skin safe.
While future stroller models continue to emerge, I can boldly say I have complete satisfaction with the Cybex Gazelle S stroller. It's obviously not like Cybex Priam, but considering the price and possibility of the second seat, it's great.
---
Now, I'll be brutally honest. I think Cybex is the best single to double stroller and it was a perfect solution for when the second child was a newborn. But, once your newborn is able to sit it's definitely better to get a side-by-side stroller (unless you live in places like Italy, then you won't be able to enter anywhere with it.
Side by side strollers are easiest to push and kids can interact, which is a must with my little ones. One thing that also happened to us, might be totally specific to my toddler because he's crazy curious and gets into everything, but it might be important to mention if your kid is similar…
We were walking with my toddler sitting in his usual position to get in and out at the bottom and the baby sitting on the top. At some point, the toddler got curious about the construction of the stroller and stuck his fingers into the space between the wheel and the protection since he could reach it from the bottom – all while my husband was pushing and bam… accident. Blood everywhere, toddler got a scar from it for life and this is basically when I realized that maybe tandem strollers aren't always the best.
---
Lots of questions were asked about traveling and living in Europe with it… if you're going to live in Europe or need a stroller for traveling then I wouldn't get a double stroller at all – just two single one, stroller wagon or a single stroller with a buggy board – you'll thank me later. Most parents in Europe use this setup, because a double isn't very practical.
In fact, we've moved back to Europe for a bit, now with two children, and decided to bring Evenflo stroller wagon and Babyzen Yoyo with a buggy board only. If we just go to a nearby playground or on a flat hike we bring a stroller for the smaller child and a balance bike for the older one.
This setup is great, but if we go to a busier place like a local market, downtown, somewhere cars are moving fast or where they're not allowed (eg fairs, zoos and other venues) then a balance bike isn't an option and we bring a buggy board.
It worked perfectly but we ended up purchasing a second lightweight stroller for city trips, because we wanted to be able to let the older sibling rest when we're out and about all day and then going out for dinner.