The 4s are a weird age, as kids aren't toddlers anymore but many aren't fully ready for school just yet. It's the peak time for curiosity, problem-solving, and imagination.
Not all toys for a 4 year old are created equally and many toys marked for 4 year olds aren't age appropriate as they're too easy and don't hold their attention span for long so some kids might benefit from toys for 3 year olds at this time as well (especially when some are timeless).
If you're searching for the perfect unique gifts for 4 year old in your life or are looking to add engaging toys for Pre-K students, here are my top picks after testing a million options. I recommend avoiding toys that shoot things or could do damage to siblings, pets, and furniture at this age.
Small Gift Options
A simple but entertaining toy that any artistic 4-year-old will love!
Save your walls from destruction and give your kids a way to express their creativity again and again.
Kids can use the special markers included to draw all over their new friend then wash it off with the brush to find an empty canvas ready for decorating again.
Scribble Scrubbie
Check other reviews & current prices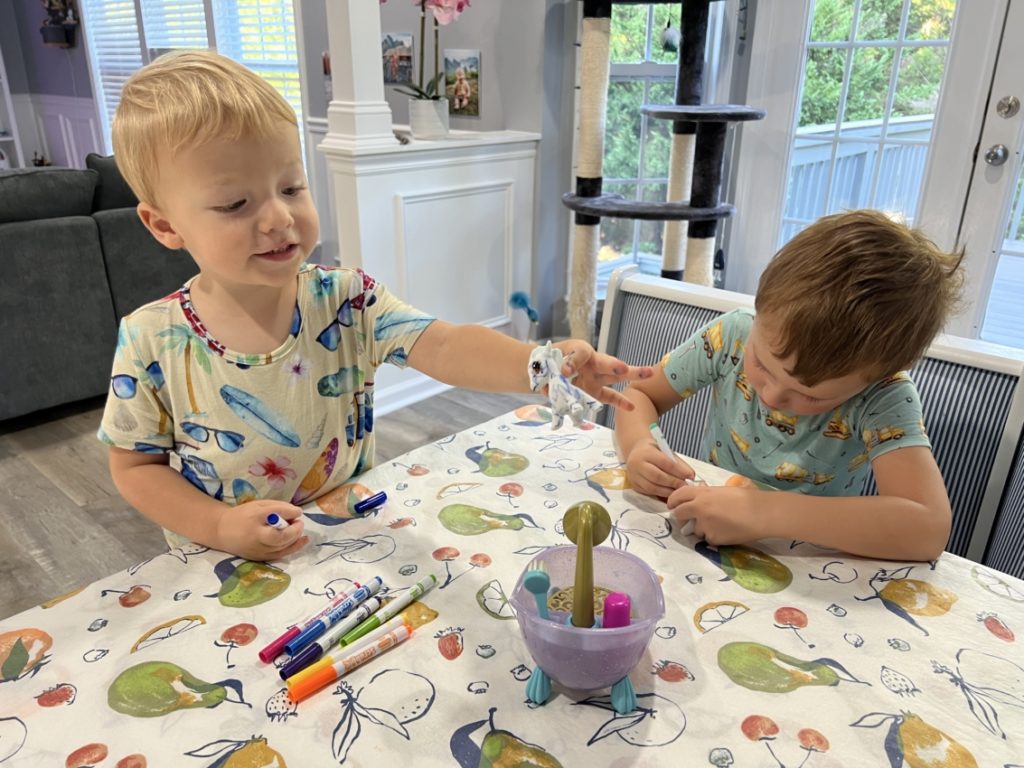 ---
Get your kid's imagination flowing with this fin doctor set for playtime.
This play set boats 7 different pieces of equipment including a thermometer which goes from sick to well with the click of a button, and a blood pressure monitor with a spinning gauge to feel like the real thing.
Everything comes in a fun doctor's bag so your little one can even practice putting away their own instruments (meaning less cleaning up for you!).
Pretend Play
Check other reviews & current prices
---
Introduce your little one to the world of coding and critical thinking with this fun kit. It's one of the most popular gifts for 4 year old, as it can be their first robotic item!
Cast "spells" on your critter by pressing certain combinations of buttons with your wand to make it do specific actions.
The kid comes with a storybook to help guide your little one on a learning adventure as you command your critter to pick up stars, dance, or chase a ball along the way.
Another great thing about this gift is that there are many different sets available so you can easily find the perfect critter for your child.
Coding Critters
Check other reviews & current prices
---
Whether or not your child already loves the Numberblocks TV show, this is a great gift to give any 4-year-old to help them begin learning maths.
The building blocks stack up to create the characters seen in the show, while each set comes with learning activities that are linked to a specific episode.
Once you have selected an activity, you simply need to read the guide, watch the corresponding episode and build your numbers along with the show. It's a fun and interactive way to learn maths and perfect for this age.
Numberblocks
Check other reviews & current prices
---
Bigger Gifts:
Let your kids take charge of story time with the Tonie Box, an interactive, screenless box that plays music and stories for all ages.
Designed for children to control, the best part about the Tonie Box is it's a toy that your child can fully operate on their own.
Each "Tonie" (the character figurines) holds a library of music and stories for specific age groups. Once your child puts the Tonie on top of the box, the recording will start playing.
Sound can be controlled using the ears and tapping the side of the box skips to the next track. Another great part about his toy is that you can always add to the collection of Tonies as future gifts.
Tonie Box
Check other reviews & current prices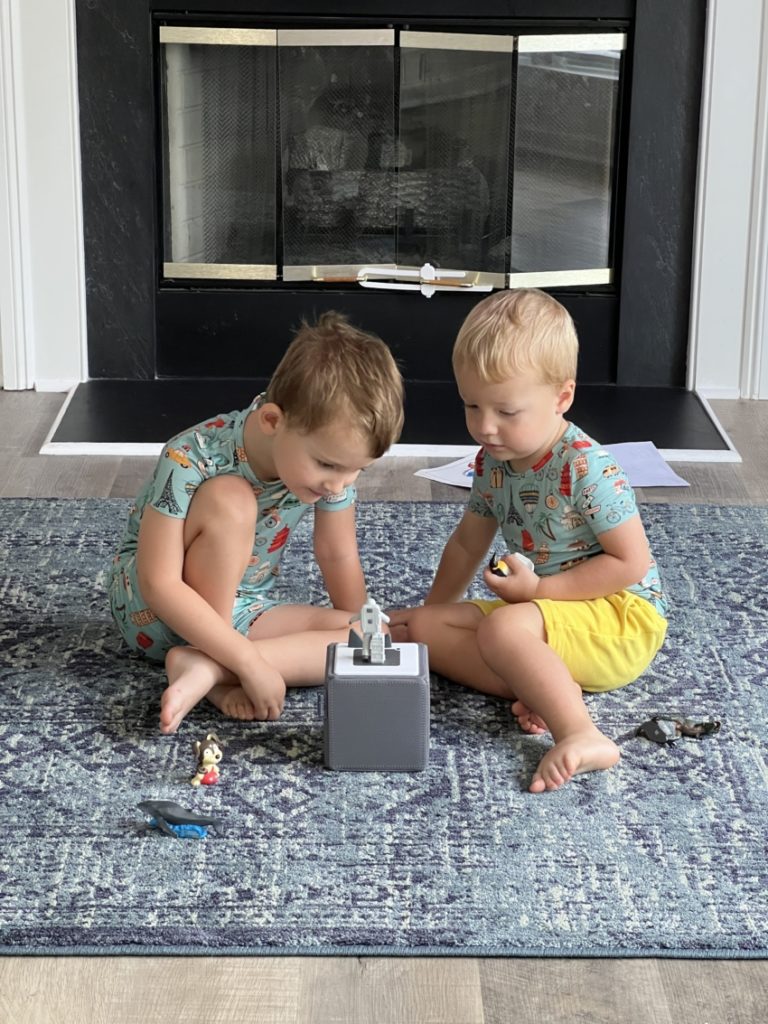 ---
This Montessori play set is specifically designed to help kids develop tolerance and persistence when faced with challenging problems.
Inside there are many different games all focused on learning such as letter recognition, mazes, calming circles, and stories.
For the parents, the kit comes with a booklet that explains how to play each game effectively, what the game is designed to do, and how this will help with your child's development.
Persister Kit
Check other reviews & current prices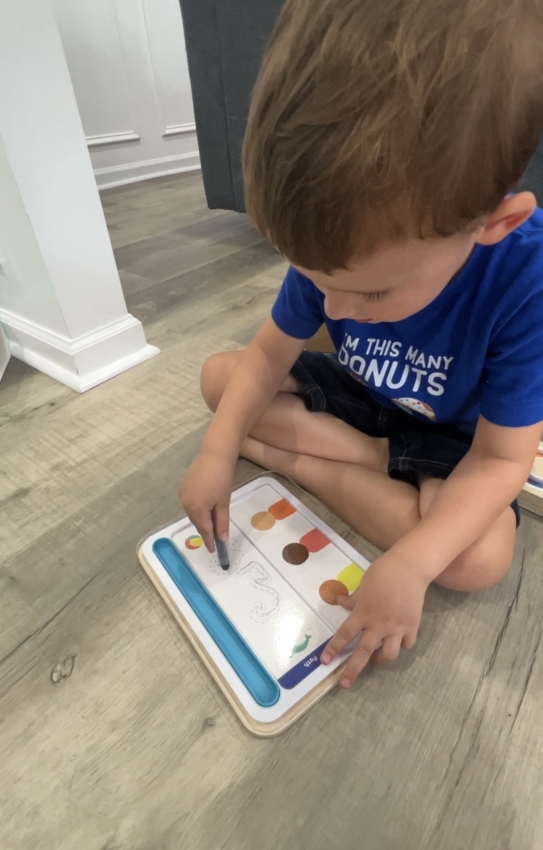 ---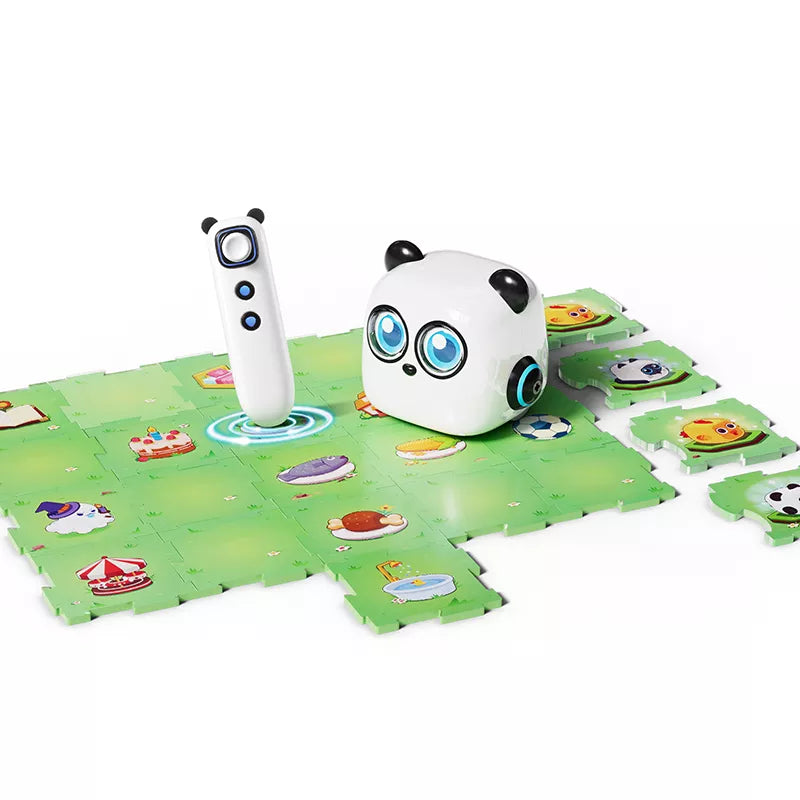 This simple little robot is ready to play right out of the box, making it a great gift for this age group who may not quite be ready for the complexities of building it themselves just yet.
Using themed maps and stories, kids learn mathematical thinking in the process of controlling their adorable robot.
All they need to do is tap the pen on the correct coding card and they can play music, draw, move their create and more.
The robots themselves are adorable and express different emotions and sounds to make it super fun for your child.
Makeblock mTiny
Check other reviews & current prices
---
The Osmo Little Genuys Kit brings learning letters and words to life.
Designed to be combined with an Ipad game, your little one will get to play with physical pieces to make letters and words, whilst being guided by fun characters in the game.
While you do need both the iPad and the physical game for this one, the game does work offline so you can still play this away from home.
Osmo
Check other reviews & current prices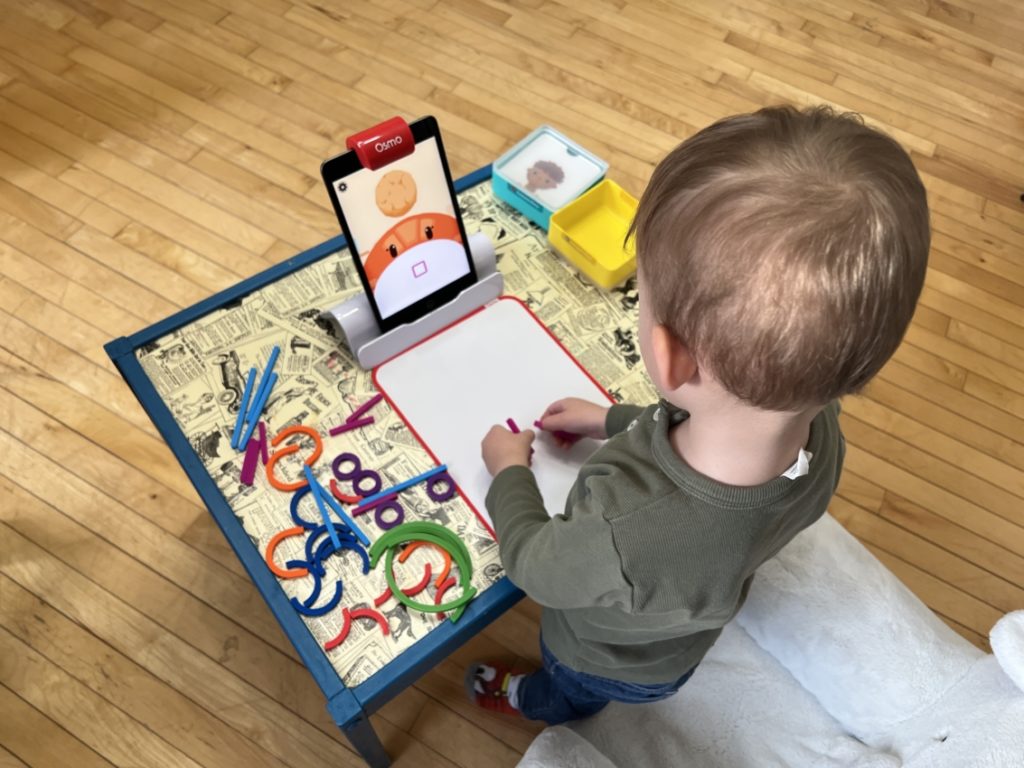 ---
Lego is such a great gift for any little boy or girl as the possibilities are endless.
With just a handful of pieces, you can use your imagination to build castles and creatures or buy special kits to build more detailed models specific to your child's interests.
The great thing about Lego is that it is always expanding and all pieces are compatible. So if you buy a simple set now and end up with more advanced ones later, they can always be combined to create more and more at any age.
LEGO Creative
Check other reviews & current prices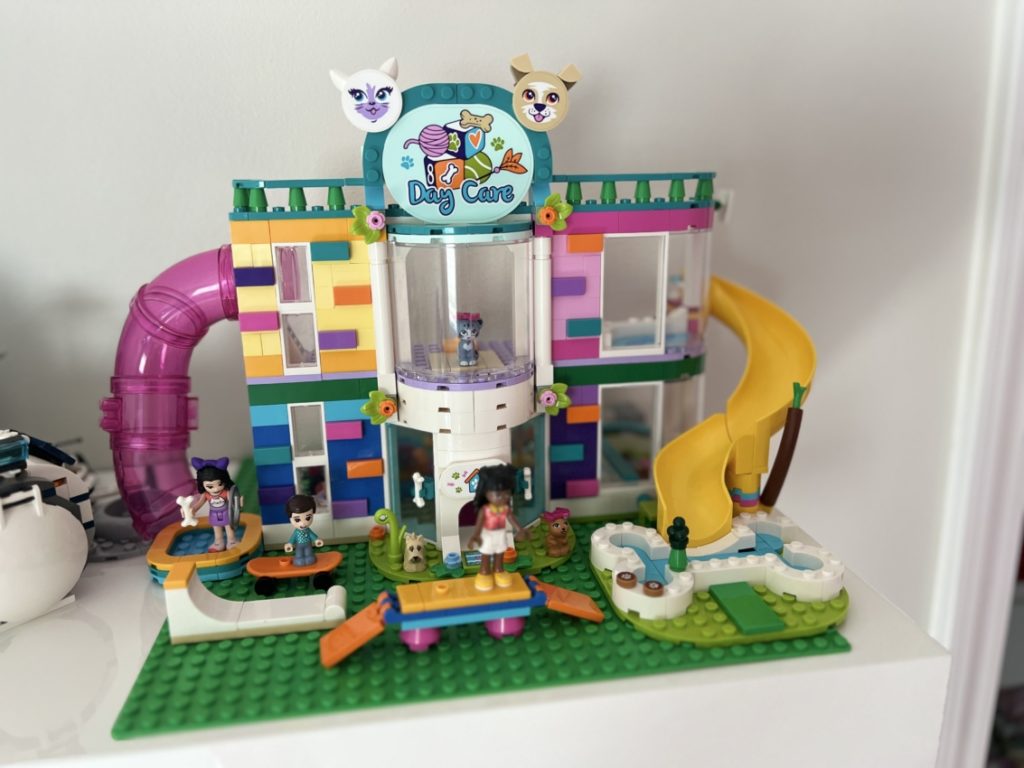 ---
The Playmobile is the perfect solution for any kids who love doll houses but are constantly on the go.
This portable dollhouse folds up and securely closes for easy transport while simultaneously containing all the pieces you would expect of a full play house.
With 4 rooms, your kids can play pretend with the little figures in the kitchen, living room, bathroom, and bedroom. There's even a family dog!
Playmobil
Check other reviews & current prices