When I was a child, one of my favorite playtime activities was building a play tent out of blankets. I would then spend hours sitting in it and playing with my toys. These days we can simply buy play tents for toddlers.
My kids are no different and they love spending time in play tents. Today I share with you some of their favorite play tents. There is just something soothing about being in an enclosed space or even falling asleep in one. It gives a feeling of being in a cocoon.
What to Look For When Buying a Play Tent for Your Kid
If you are eyeing the perfect play tent for your preschooler consider if it will mainly stay inside or if you will be using it outdoors. Whilst most play tent manufacturers claim their play tents are ok to use outdoors, things might quickly turn sour if the tent breaks with the first gust of wind.
The ease of disassembling the play tent is another aspect to take into consideration. The easier it is to put it away the better. Not all of us have enough space in our homes to have play tents standing around 24/7.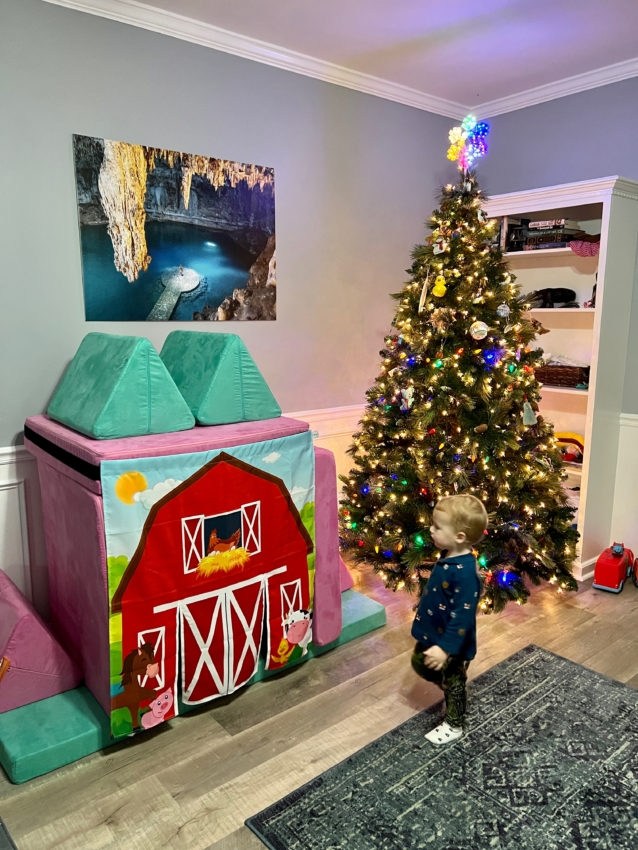 ---
Best Play Tents for Toddlers & Preschoolers
From play tents that will spark your toddler's imagination, to tents that you and your kid can create together, here are some of the best play tents you can currently buy.
---
Most Elegant Kids Play Tent: Starlight Tent
The Starlight toddler tent is very generous in size measuring 47x40x52 inches, so it can easily fit two kids at once. Whilst the company claims it is good for both outdoors and indoors, and it's machine washable, due to its light color I would recommend using it solely indoors.
This kids' playhouse is easy to set up and the process doesn't require any tools. The material used is a premium polyester material, similar to trench coat fabric: durable and fade-resistant.
Includes star lights and a non-slip mat
Equipped with 1 door and 3 windows
Easy to assemble
---
This is a great set to spark your toddler's imagination. This camping play set includes 30 different accessories including a play pop-up tent, sun hat, campfire with extendable stand, binoculars, oil lamp, 2-in-1 pretend hatchet with a knife, and magnifier just to name a few
Your child can spend hours pretending he is camping outdoors, without leaving the comfort of your living room.
Some accessories are battery powered making them even more realistic
Includes adjustable binoculars
Helps build unique interests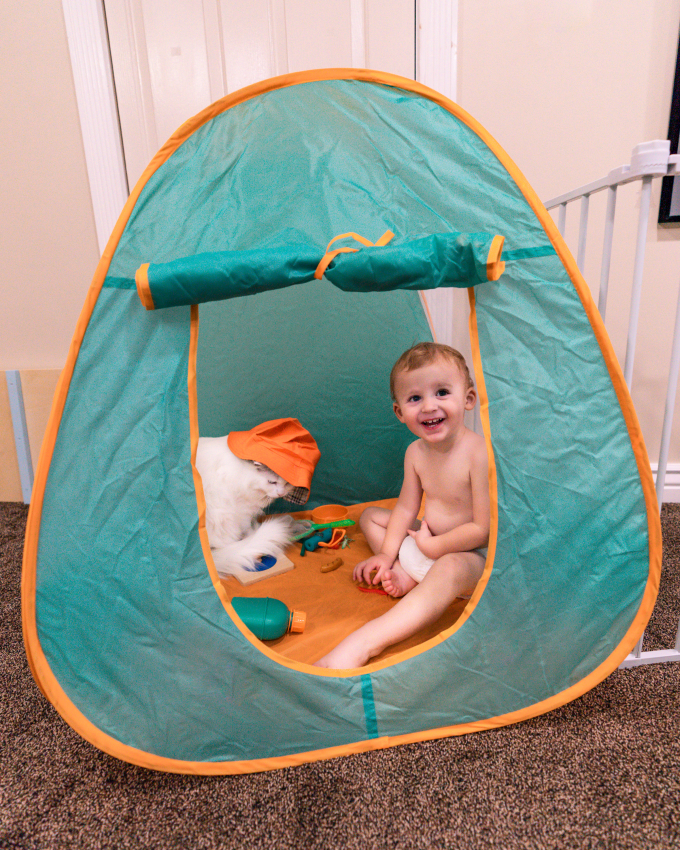 ---
This is one of the best indoor play tents for toddlers aas it comes with a tunnel set and a cube play tent, as well as roof and floor anchors and sturdy poles.
The Joyin Rocket Ship Play Tent is perfect if your child shows interest in space or anything to do with astronauts. They will love it.
Can be used indoors and outdoors
Easy to assemble and disassemble after the play
Great price-to-quality ratio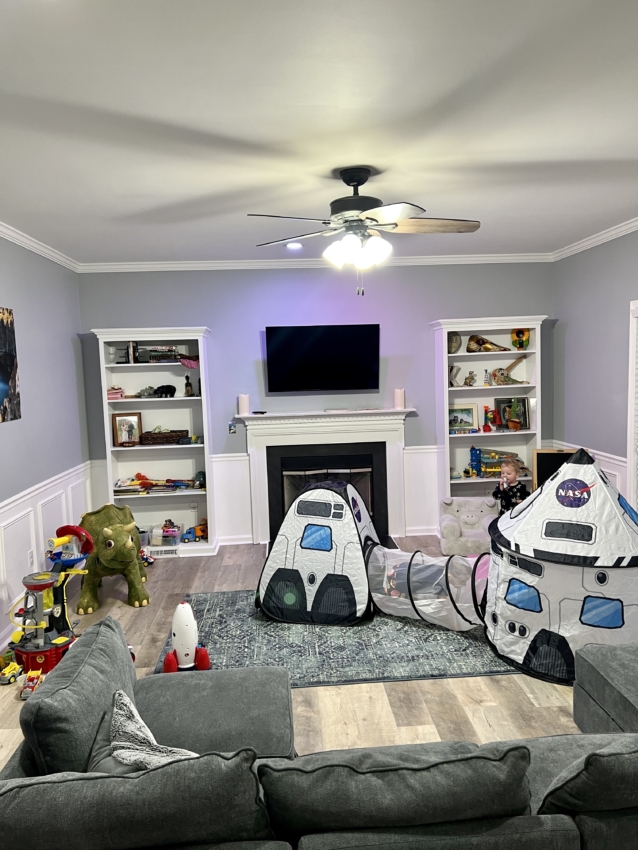 ---
Didn't we all dream to be firefighters at the early stages of our lives? I know I did and so do two of my children. I am not sure what in particular attracts all to wanting to be one.
Is it the exciting sound of the sirens going to the rescue? The connection with children's kids shows like the Paw Patrol? I might never know the answer.
This firetruck is equipped with a siren sound that can be set off with a press of a button. This rent is perfect for your little one's intellectual and creative development. Imaginations will soar, with hours of active play.
Generous space inside the firetruck
Pop-up type of tent, which is very easy to assemble
The fabric is weather resistant and can be used outdoors.
---
We've had a space tent a firetruck tent now it is time for a submarine. If only we had enough space in our houses to fit them all, right?
This submarine toddler play tent features mesh windows, realistic printed details, a plush propeller, and a working periscope. I think the latter will be an absolute hit with your kid!
Equipped with a working periscope
One of the best quality kids' play tents on the market
Easy to assemble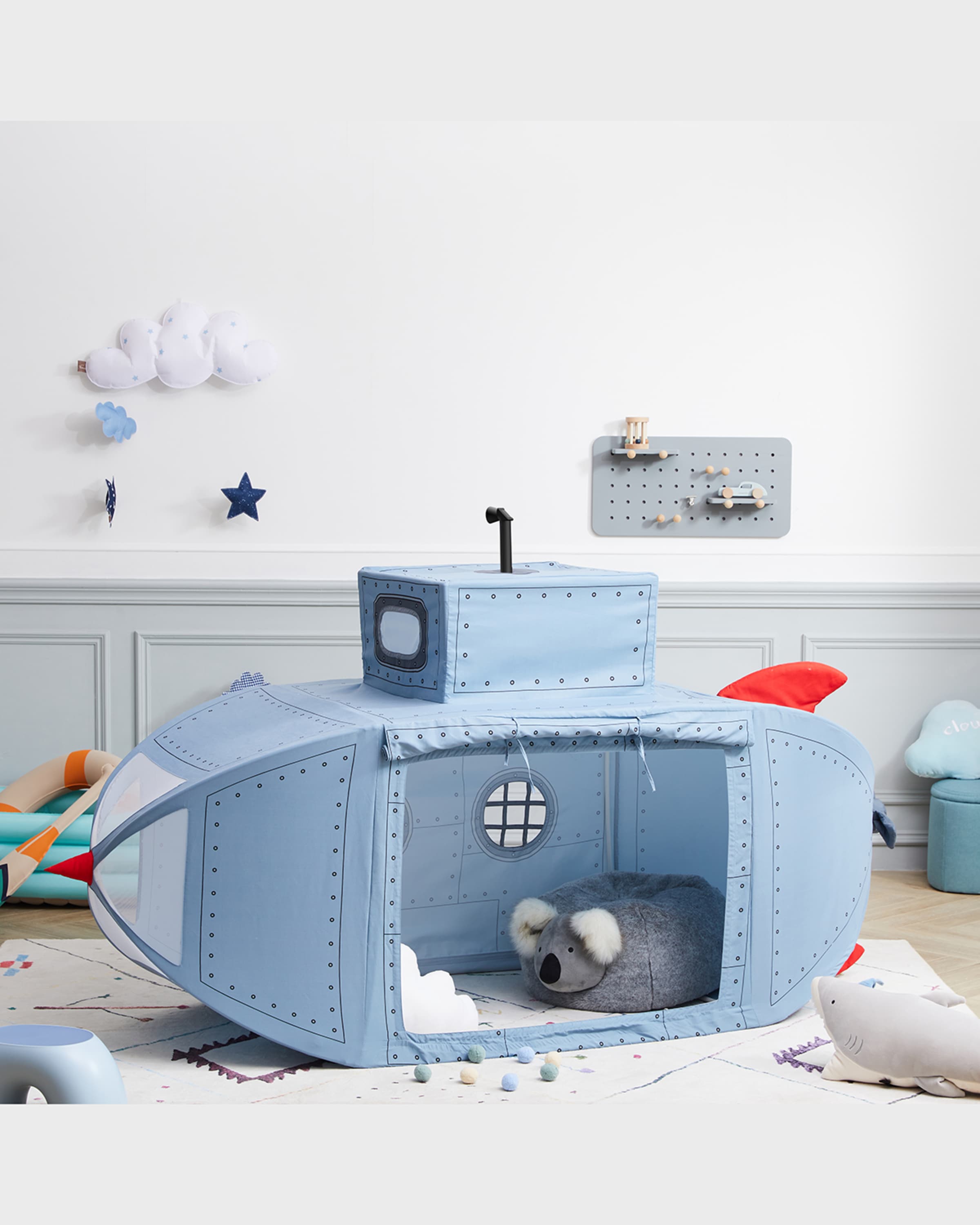 ---
Does your preschooler like to pretend he is a knight? This will be a great play tent option for them.
The body of the castle playhouse was designed to be comfortable and safe for more than one person (40-inch diameter, 53-inch height). After all, no one wants to play alone.
Keep your children and their friends active and occupied with just one toy!
Equipped with mesh doors and mesh windows to keep bugs at bay
Safe for outdoor use
Equipped with a durable carrying bag
---
This great teepee tent by Wonder & Wise was designed with children's curiosity in mind. Outfit your little camper for adventure with this unique design of a tipi tent.
The material of this tent has a map of the World imprinted on it. You can teach your child geography in a fun and interactive way.
Easy to clean, simply wipe down with a damp cloth
Features 100% Poly Cotton and wood poles
Great quality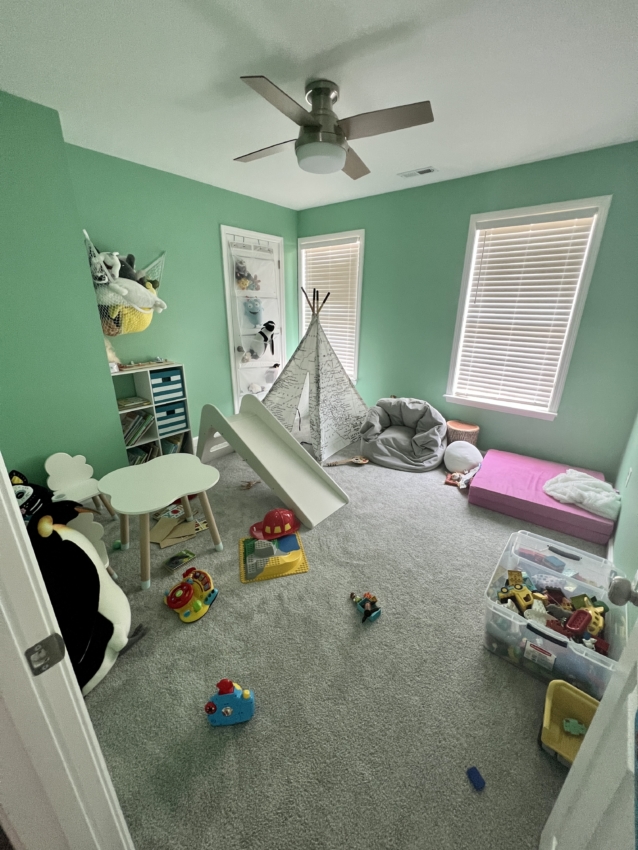 ---
If you are in the market for the best bed for your toddler or preschooler, consider this simple and stylish bed / play tent for your little one.
There is something comforting about sleeping in small spaces. It makes you feel like being in a cocoon.
The perfect place to let your kid dream soundly about their next big adventures.
Made of a sturdy metal frame with guardrails
Features a fixed ladder to ensure safety
Mattress sold separately
---
If you are a budget-conscious parent and already have toys and blankets around the house then unleash your creativity and spend the afternoon building a fort with your little one.
One way to do this is by using a pikler triangle. It's a wooden triangle with a set of ladders, designed for little kids in mind to work on their motor skills, balancing skills, and strength. You can simply throw a blanket over it and the fort is done!
Another great and useful thing for a DIY kid's tent-building session is a nugget couch. My little one loves it and keeps rearranging the pillows and foamy mattresses to his liking creating all kinds of structures.
---
Frequently asked questions about play tents for toddlers and preschoolers
Are you still not sure if you should get a play tent for your toddlers? Below are a couple of the most common questions parents have when thinking about buying a play tent.
Why are tents great for kids?
Play tents give children a wonderful space to escape into the World of pretend play. With many different shapes and sizes of play tents available on the market, your child can turn into an astronaut, a firefighter, or a knight within a few minutes. It also provides children with a little more privacy.
What age is appropriate for play tents for toddlers?
As mums, we all know that our kids get into trouble all the time. If you have a toddler or a preschooler then you should keep an eye on your kids during playtime at all times.
You don't need to be involved in the play, just make sure they don't hurt themselves. Play tents are great for toddlers from 2 years and up and are manufactured in a safe way to avoid any choking hazards etc.