Kids of all ages seem to love the police so it's no surprise that they will also love police toys. There is a whole range of toys on the market which meets the description so it can take some time to figure out which ones are worth the price.
With two boys of my own, we've made out way through countless toys over the year so below I have created the ultimate list of the best police toys for all ages.
The list is divided by age (toddlers and school-age) so you can easily pick an appropriate toy for your little one, but remember that these ages are just a guide. Depending on how your child is developing, they may be ready for a 4-year-old toy at age 2 or they may not be ready until 5.
Police Toys for 2+ years:
Paw Patrol is a wildly popular kids' tv show with a huge line of toys to choose from.
While all the characters have professions that help keep the world safe, Chas Pup is the police officer of Paw Patrol. So if you are looking for a police toy, which is also a part of Paw Patrol, purchasing anything Chas related is a good start.
The Paw Patrol vehicles are some of the best toys to get in this range but make sure to get the deluxe or transforming cars for the most fun!
If you want to go all out and give your kids the police toy of their dreams, you can't get much better than a ride on police car!
The car has two options so parents can control it by remote control, or your child can control it themselves using the steering wheel.
With flashing lights, sirens, headlights, and suspension, your child will really feel as if they are chasing a bad guy in this car.
Note that the car is only suitable for one child at a time and has a weigh limit of 66 lbs.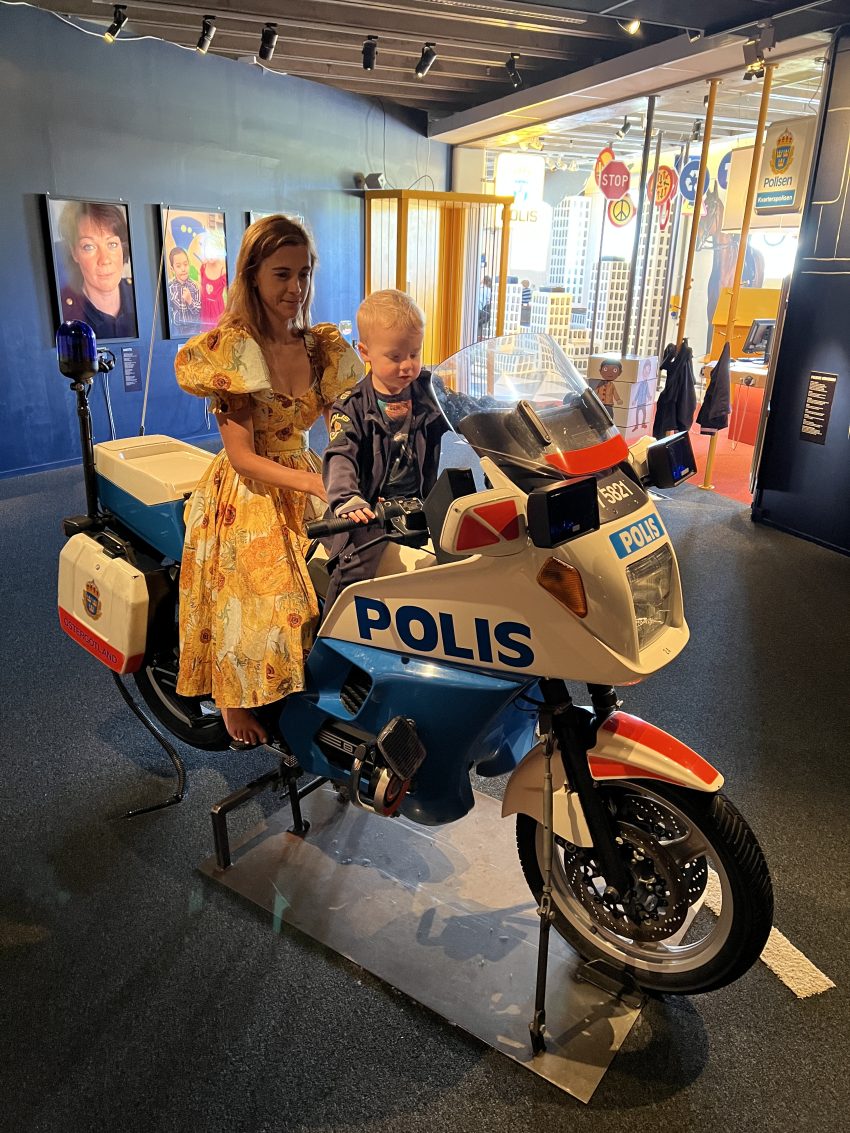 Whether your kid has a whole host of police toys or they're just getting started in the world of the force, this dress-up set is a great way for them to really get into character.
With 10 pieces, kids can play pretend with a hat, gun, whistle, baton, handcuffs, badges, walkie-talkie, and a torch, everything you need to catch a (pretend) bad guy.
Another great thing about this kit is that it can fit children of many ages so they won't grow out of it immediately and can have years of fun.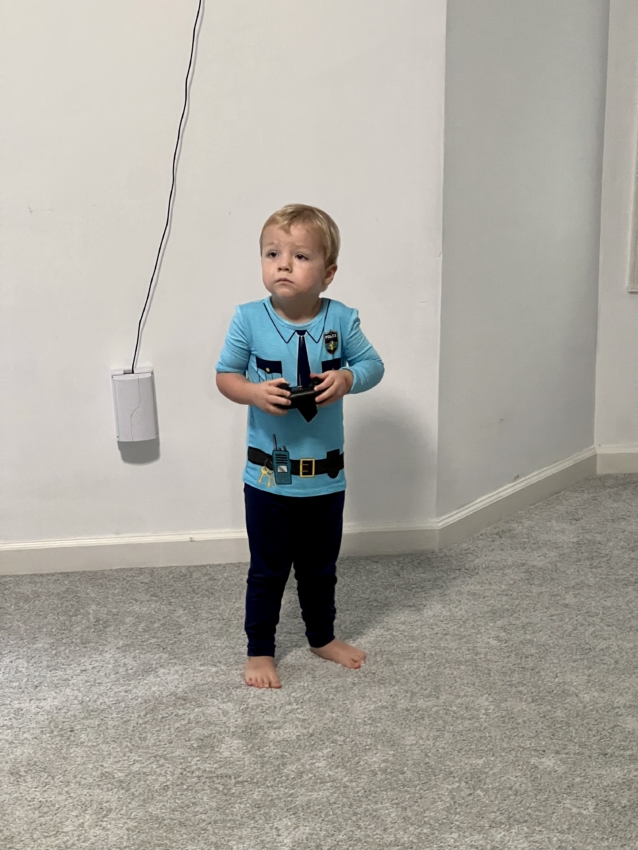 Upgrade your kid's bike to make it a police bike!
This flashing light attaches to the handlebars and allows your child to play police sounds, sirens, and blast LED lights all from their bike.
The waterproof bike light attaches with a simple ring and contains batteries, controlled by a easy to use fixed remote.
This pop-up police car tent is perfect if you are looking for a budget-friendly toy that is both multifunctional and doesn't take up too much space when stored.
The police tent has two sections with a clear visor and zipped doors so your kids can play in the driver's seat, as well as a larger back section to store the "bad guys". There's even a button that plays siren sounds to really enhance the game.
Setting up the tent is super easy as it simply pops into place. It also collapses fairly easily so it can be stored in a much smaller space when not in use.
---
Police Toys for 4+ years:
For kids who are a little older and are working on improving their hand-eye coordination, this remote control police car is a great gift.
This remote control car is designed to look exactly like a real police car and even includes flashing lights, sirens, and other sounds. Note that the sounds are quite loud but there is also a handy button on the control to turn them off!
Kids will also be able to use the remote without a problem to drive the car forward, backward, and side to side.
If your child already loves LEGO or you're looking to buy them their first set, this Police Station set is a great choice.
The police station set comes with a breakaway jail, car, motorcycle, 4 figurines, and even a police dog! So there are plenty of scenarios to create with this one Lego set.
Alternatively, this police car Lego toy is another great choice if you're looking for a smaller option.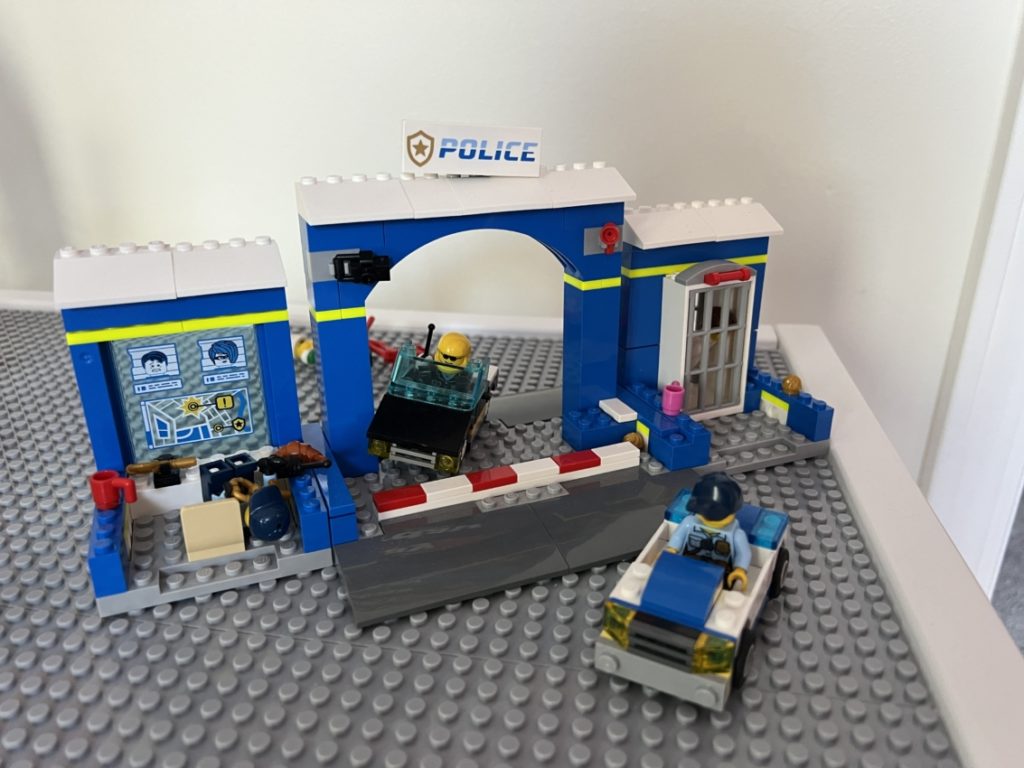 Kids will love this huge playset that includes so many parts that you will be prepared for any possible scenario.
The set depicts a police command center with jail, lookout towers, helipads, criminals, and more. The more you look the more you find with this playset as it has miniatures of practically everything you would expect to find in a real jail.
You can also buy additional pieces to add to your command center collection such as cars, motorcycles, helicopters, and parachutes, so the storylines are truly endless.