Scented candles are truly special to me, as I have always received them from most people for any occasion. I'm not sure whether many people assumed that I'm such an enigma of a person that they didn't know what to buy me, or they just thought I simply love candles.
This tradition started in primary school and continues until today. Secret Santa? Candle. Birthday? Candle. White elephant gift? Candle. Work gifts? Candle. I guess the scented candles make fantastic gifts and probably why the candles are some of the best items to make and sell online.
Are luxury candles worth it?
If you can fit them into your budget, luxury candles are absolutely worth the price as they provide a touch of added elegance to the home with a homemade touch and more unique scents than budget alternatives.
Luxury candles are made with high-quality, natural ingredients which means that they burn clearly, helping you avoid introducing any harsh synthetic ingredients into your home.
Furthermore, luxury candles have much longer burn times than cheap candles, so your one candle will likely outlast a budget alternative many times over.
How do you know if a candle is high quality?
Luxury candles should be quite heavy in weight and have a clean wick which indicates a hand-poured wax.
When burning the candle, you should also see a clear flame producing minimal black smoke, and the wax should melt evenly without creating a large well in the center.
You can also research the creator of your candle to find out about their ethical practices and candle processing to see if the company aligns with your values.
Best Long Lasting Scented Candles for Home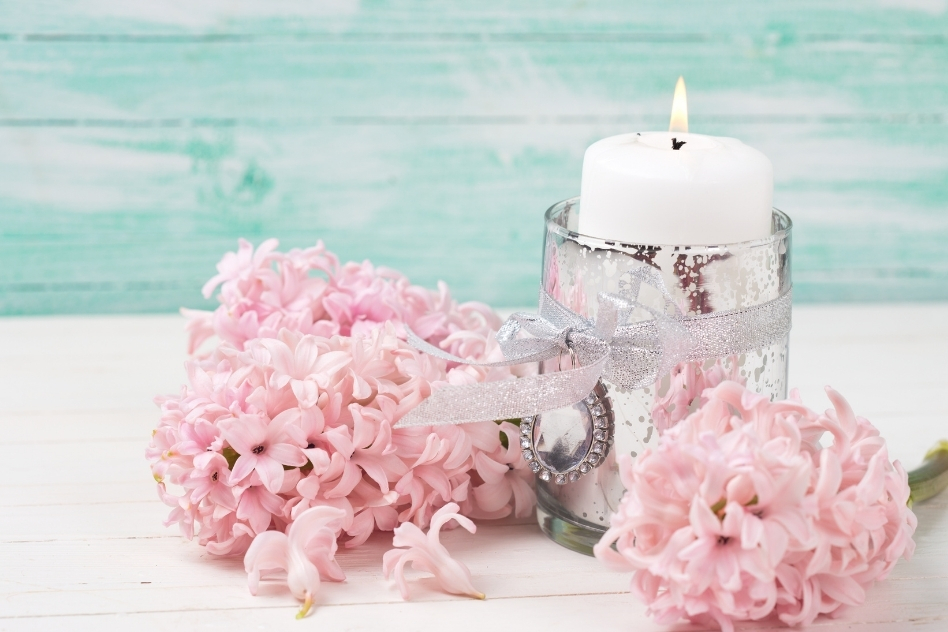 Made with 100% eco-soy wax, this Energy Cleansing Crystal Candle is a great alternative to burning incense in your space.
The earthy aroma is created with a blend of cedarwood, sage, and lavender to create a calming smell, topped off with amethyst, smoky quartz, and black tourmaline crystals to help release negativity.
Energy Cleansing Crystal Candles come in a range of sizes from teal lights to 21 oz with up to 100 hours of burning.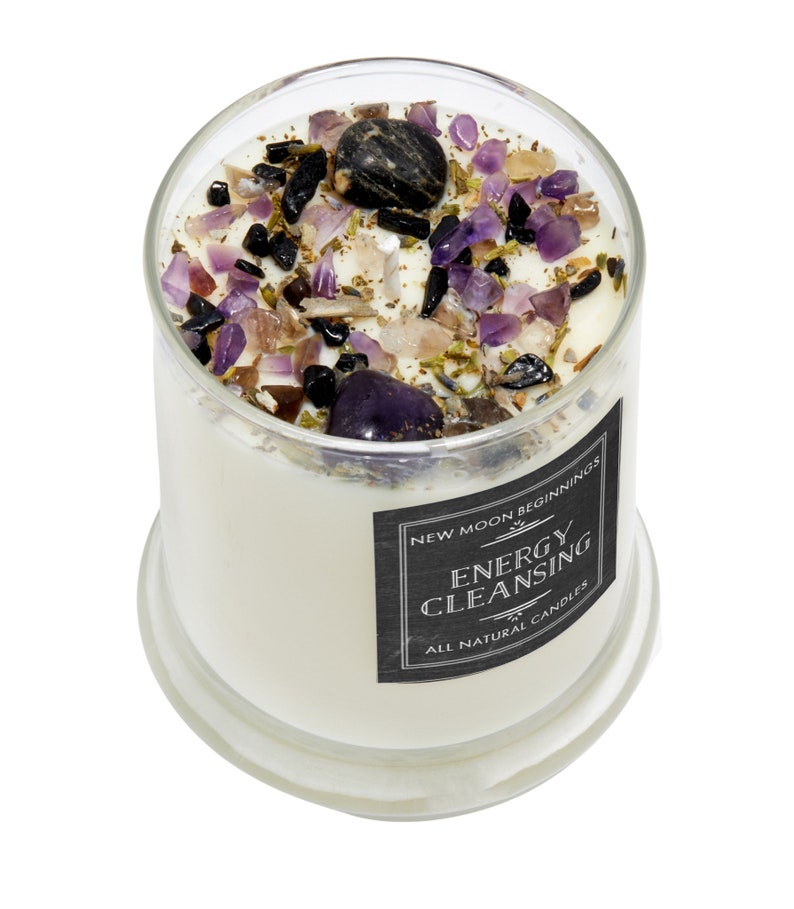 Most Elegant Luxury Candle – Jo Malone
This popular luxury British brand has been around since 1994 creating unique and elegant scents that elevate any room in which they are burnt.
With a range of unique, fresh scents, Jo Malone London is a staple in many homes around the world. The Lime Basil & Mandarin scent adds a light and bright feel to any room bringing a hint of Caribbean sea breeze to you, wherever you are.
Candles come in a range of sizes starting from the perfect 2oz travel size, all the way up to the mammoth 88 oz.
Best Eco-Friendly Candle – HHI
These eco-friendly, luxury candles are made with all-natural essential oils which are crafted to give off a perfect amount of scent without being too overwhelming.
The soy wax blend ensures minimal soot levels to leave you with a fresh, clean aroma in the air no matter how long it burns. Plus, with natural calming scents such as coconut lime, vanilla musk, sweet jasmine, and, cedar wood and eucalyptus, there are plenty of options to help you find your perfect match.
HHI candles come in environmentally friendly packaging with beautiful bamboo lids and paper-illustrated labels in both 8-ounce single-wick and 12-ounce three-wick varieties.
Best Odor Eliminating Candle – Dianne's Mango
If you're looking for a luxury candle that both smells divine and can cover strong odors without overpowering your space, this Mcintosh Apple Odor Eliminating candle is for you.
This sweet and fresh candle gives notes of apple and citrus above an earthly vanilla base to create the perfect fall candle. However, if fresh orchards aren't your preferred smell, they also come in pumpkin spice, vanilla, Siberian fir, and other beautiful fragrances.
The 12 oz size gives 80 hours of burn time and is made in the USA with all the best ingredients making it suitable for vegans.
Best Range of Fragrances – Yankee
For anyone who loves to frequently change out the scent in their home to match the seasons, Yankee Candle Company makes an incredibly large range of unique aromas so you can find new scented candles to fill your home every month. 
They are constantly producing new and seasonal fragrances made with natural ingredients and high-quality wax to elevate your space. What's more, they come in a large range of shapes and sizes including cude jars that can be used as decorative items after the wax is gone.