Which inflatable water slide is the best? The one that can get children occupied and active for an extended period of time. An inflatable slide is a perfect addition to your backyard play area in the summer.
Some slides can even be used without water so if you have some space in your garage, why not? My son's daycare inflated theirs in the garage and let me tell you – kids are ecstatic every time they get to play on it.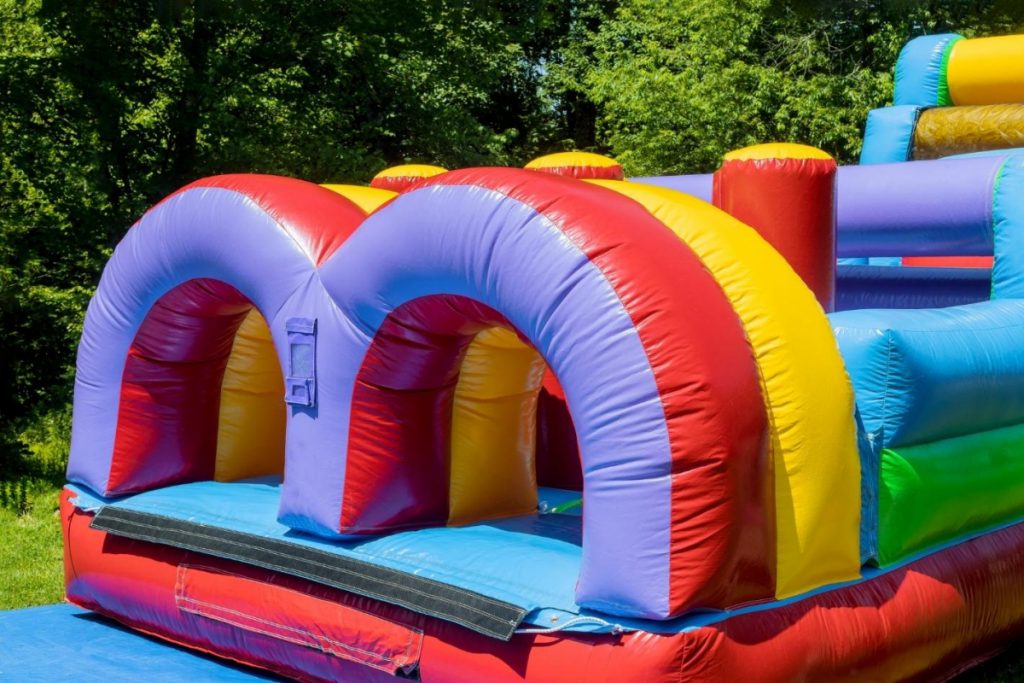 Things to Consider When Buying an Inflatable Slide
The most important thing to keep in mind is whether you have space for it, both outside and in the place you store it. The size of the slide matters and while you might be worried about younger kids, similar to a pikler triangle case, I always recommend getting a higher slide as it's not a toy that you purchase for one season – kids can figure things out or you can help them while they're small.
You also need a blower to inflate the slide and not all sets come with it. You can totally purchase a blower separately if you don't have one already, but you need to calculate the extra cost.
If you are buying the slide for multiple kids, make sure that it has a number of fun-filled additions that don't interfere with others. For instance, not all kids like to be splashed with water guns.
---
---
---
---
---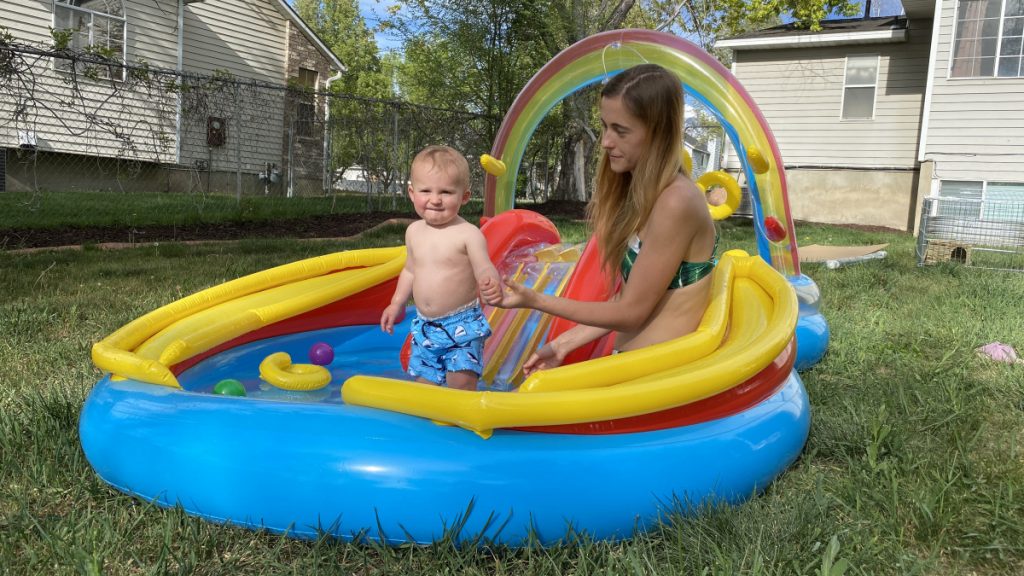 ---
---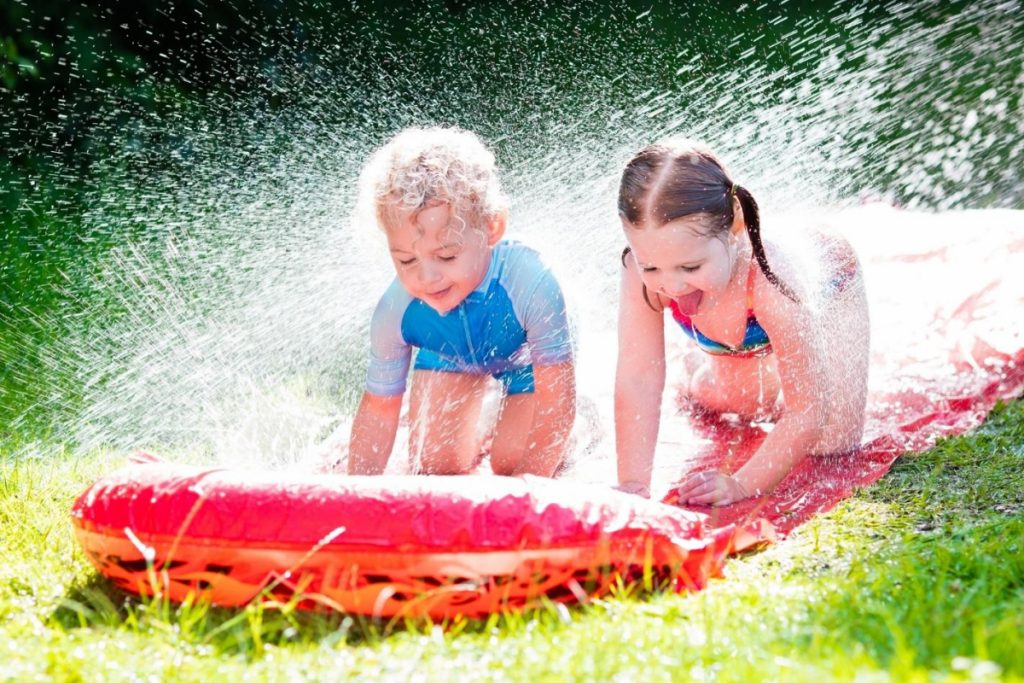 ---
FAQ about Inflatable Water Slides
How long do inflatable water slides last?
If you store an inflatable water slide properly and dry it thoroughly before folding it can last years. An average time is 5 years, but I know people who had their for 10 years and their slides are still fine.
Can inflatable water slides be used without water?
It's not always as warm outside to let the kids play with water all day. You also might want to use an inflatable slide, especially with a bouncy castle attachment, inside in the garage or basement, so having an option to use one without water is important. Some inflatable slides can be used without water, but some aren't meant for it as they're not slippery enough. But, it doesn't mean the kids won't slide without the water making it fun either way so the answe is YES.
How long do inflatable water slides last?
You may think that residential inflatable water slides or bouncy castles would last longer than those for commercial use that are continuously used by many people. But, commercial bounce houses are designed with longevity in mind, but backyard inflatable slides are made from thinner material and are the lowest price.
Our first inflatable slide lasted 2 years before it started to show signs of wearing off. How to increase longevity?
You should clean it after every use – rinse it out and leave it to dry.
Make sure you patch it right after any damage occurs and don't move it while the water is inside the pool area.
How you store the bounce house can become a critical factor in the bounce house's longevity. After rinsing it you must dry it out with a cloth.