When we moved into a new house I got "assigned" the space to create my office. I could paint walls, put a wallpaper, carpet but the brick wall and floor tiles weren't going anywhere.
I originally wanted to make it girly and pink, but after all, I decided to combine the pink office decor with forest and natural setting.
The floor was cold-looking (and feeling), so I knew a carpet was a must. The opening on the left leads to a bathroom I'm still working on, as I just redesigned kids' bathroom.
Photo of the space before: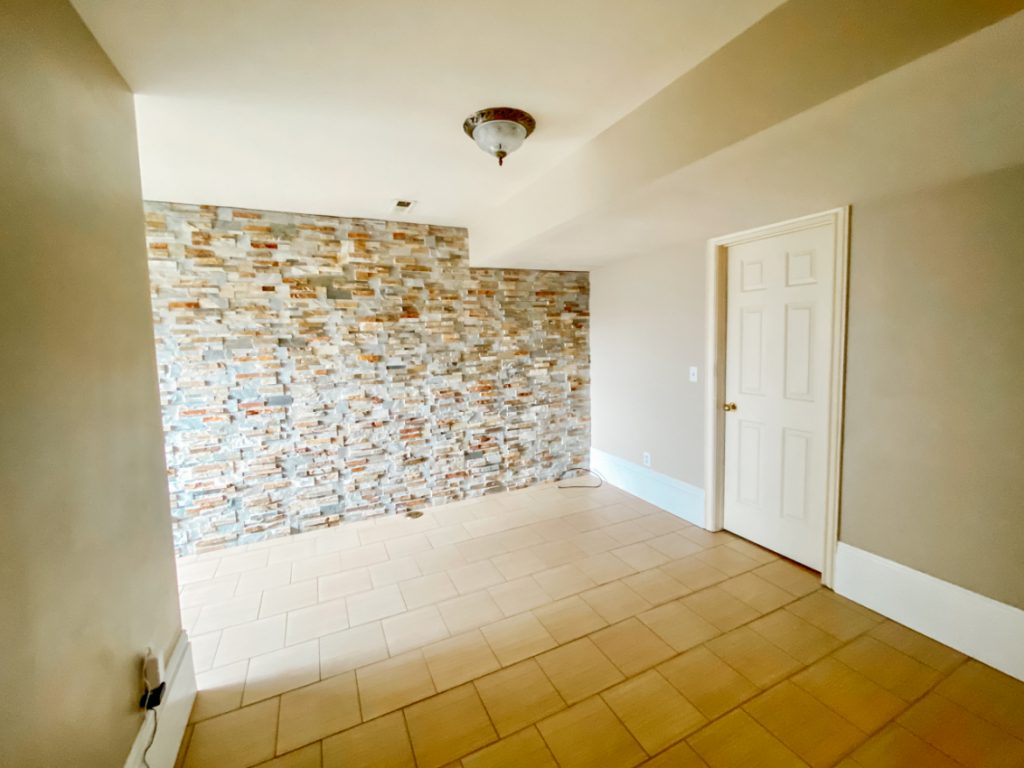 ---
How Much Did It Cost?
$860 including furniture, carpet, wallpaper, decals and so on.
I wanted to make it nice but not too crazy considering the space I got since the brick wall and floors couldn't be changed. I guess it could be changed, but it would cost a few thousand dollars I didn't feel I needed to spend at the moment.
Inspiration for Pink Office: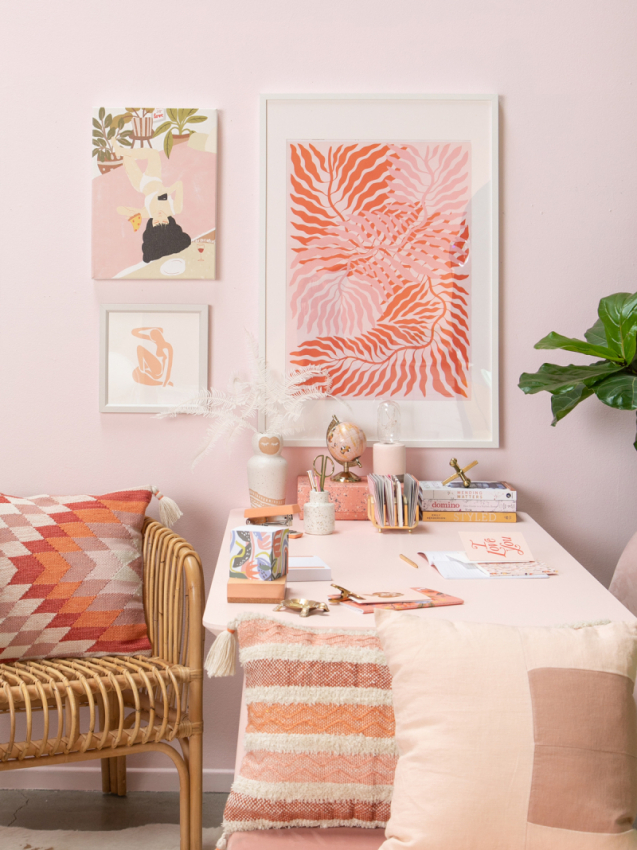 ---
My Pink Office:
I went back and forth with the color choice, but in the end I made an executive decision that my office will be pink.
I considered getting a pink desk, but couldn't find any nice shelves that would match it – hence why I stuck with white furniture with pink accents.
Every time I do a design I have a vision of something of how something would look like, but it changes once I start putting things in. This isn't probably what interior designers do, but I like creating things this way.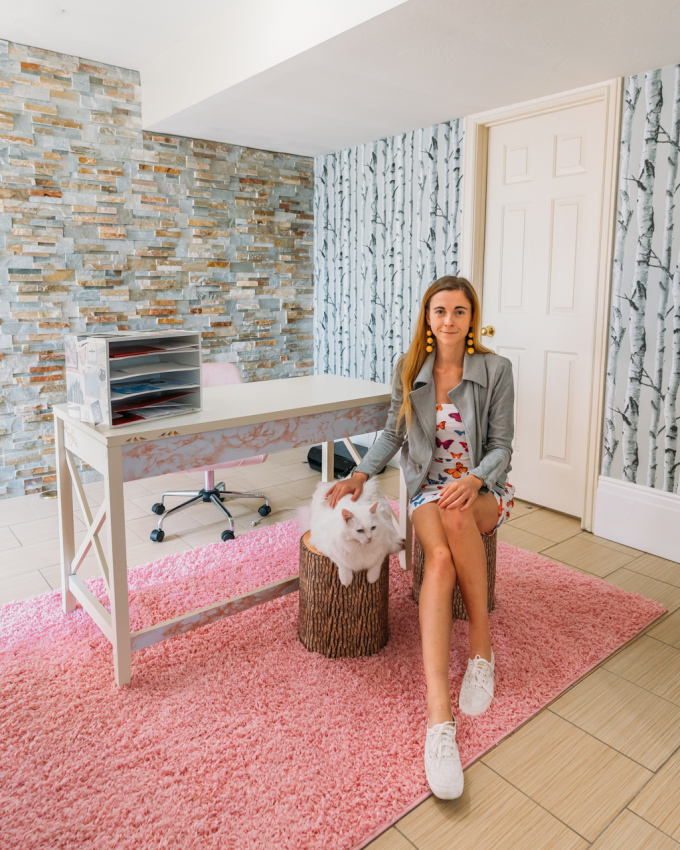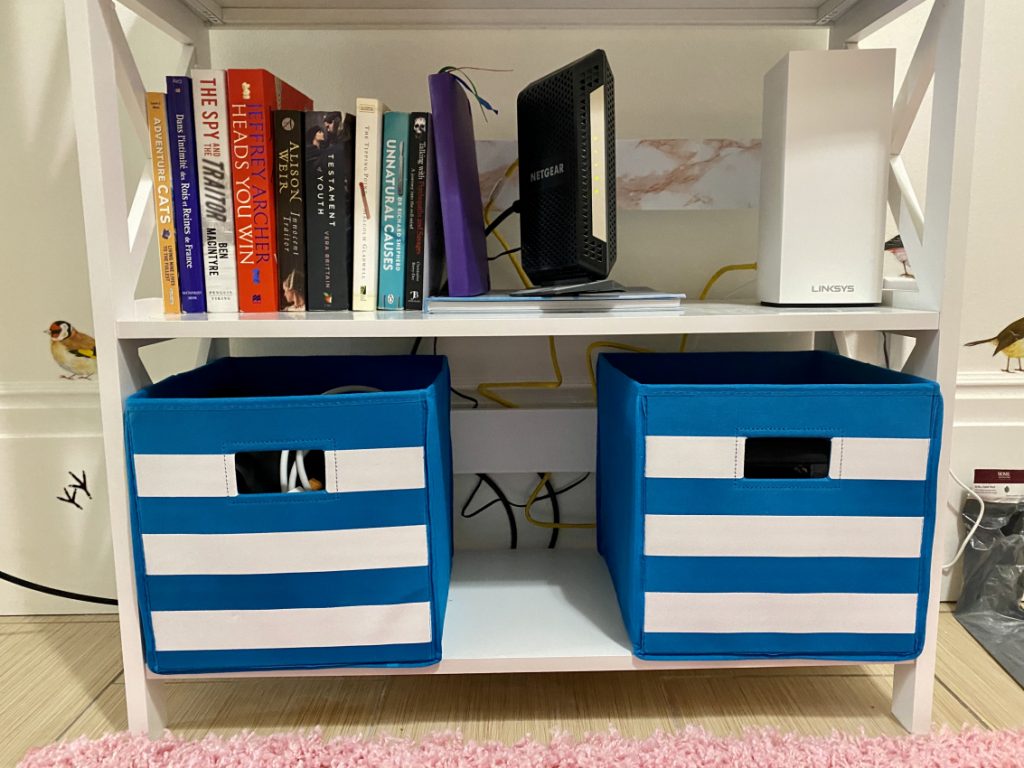 ---
Decor I used for this pink white and pink office:


---
Furniture I used to create this pink & white office:

---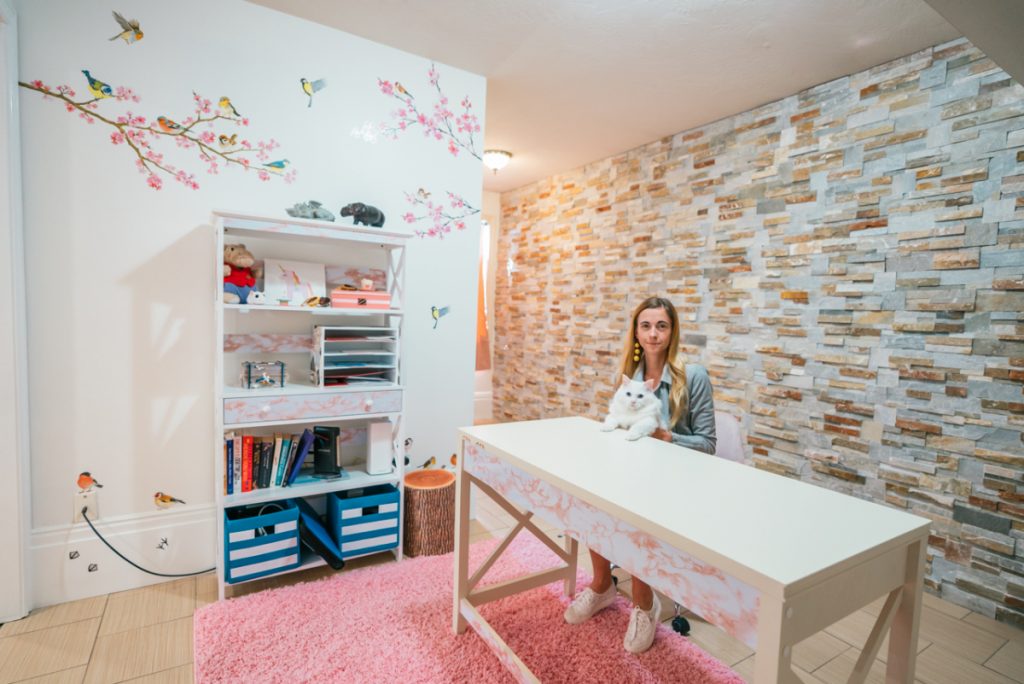 ---
Additional Decorative Items: