Baby gates are lifesavers and a must to create a safe space in a Montessori environment. At somewhere around 6-9 months you will find that your baby gets more mobile as they crawl. The agility and speed at which my kids have traversed the house have only gone up with every passing day.
Where to Put Baby Gates:
I find that the best way to choose the ideal baby gate for you is to identify and measure the space you want to use the gate in. This will tell you what kind of a gate you need, its width and how easy it will be to install in the desired location.
There are so many baby gates that are available in the market. While they are all designed to keep a child from entering a section of the house, each baby gate is different. The most dangerous places are the outdoor porch, fireplace, stairs and their own bedroom if they're using a floor bed.
The most common difference that you will find is how the gates are installed. There are largely two types of installation processes. One involves drilling (hardware mounted) and the other is a pressure-mounted system. We'll talk about the best options in each category after a bit.
A lot of people also talk about getting a gate that would be hard for the child to open. Most of the baby gates that I have seen are designed with double locks to ensure that this does not happen. That being said, toddlers are geniuses in small packages and my gifted son could open it before he was 2, but it's not the norm.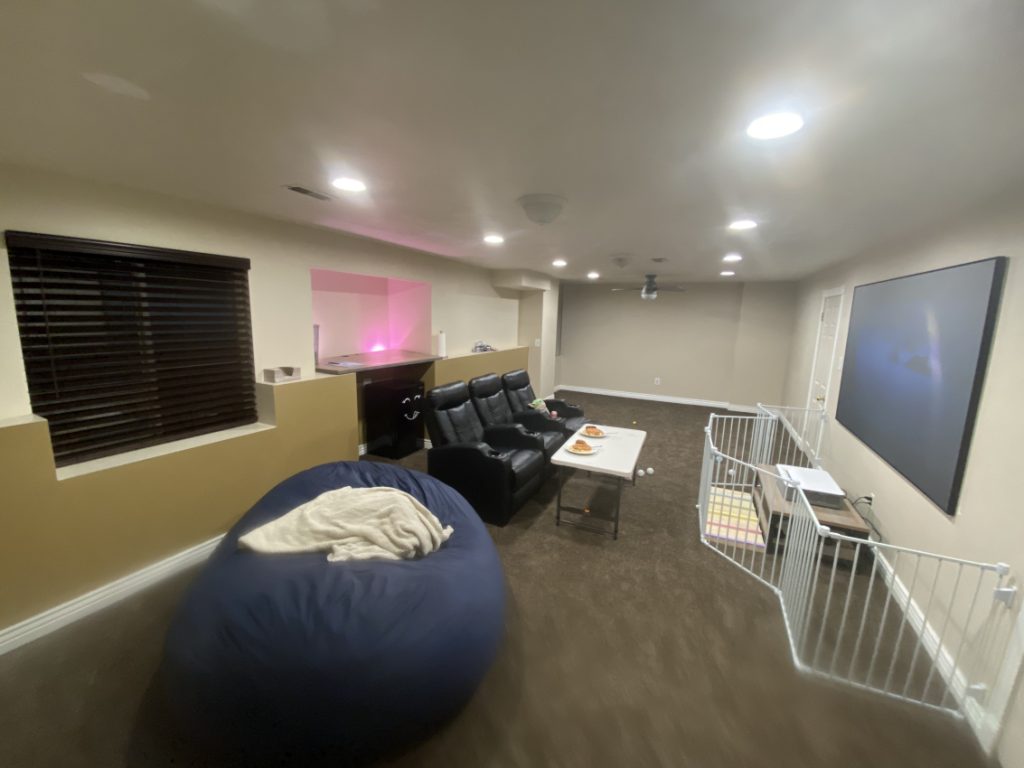 How do I keep my toddler from climbing over the baby gate?
There isn't a lot you can do to keep your toddler from climbing over. Ideally, look for gates that have vertical bars. These make it harder for a child to climb. Remove movable furniture that can be used as steps/assistance to vault over.
Retractable Baby Gates for Porch
Ideal for outdoors but can be used indoor as well
Retractable baby gates are a unique design. They work like blinds set sideways. On one side of the wall, the gate is installed and it is stored in the form of a roll. The other side holds clasps to clip the gate in place.
This design is space-saving and can be used in places where a gate cannot be used because there isn't enough space for it to swing open. The downside is that this gate is made of fabric and is less durable than the metal gates.
They're also great for pets, not only for kids. We use ours when our cat hangs out on the porch.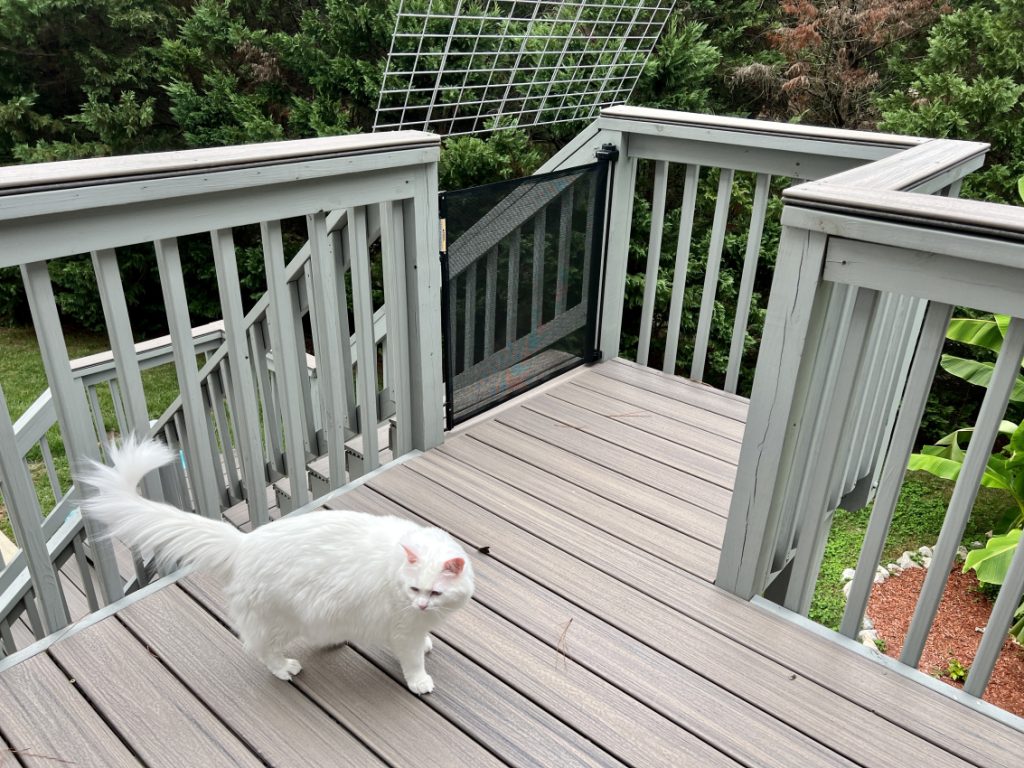 ---
Measurements: 33" tall and 55" wide
The EasyBaby retractable baby gate touts a new locking design. The double locking design prevents toddlers from opening the gate.
The gate can be opened and closed with one hand which leaves your other hand free in case you want to carry things. Another interesting feature is that the gate auto-locks once it has been slid into place. It does however require drilling for installation.
This gate is perfect to divide a section of a room or for particularly large hallways/doorways.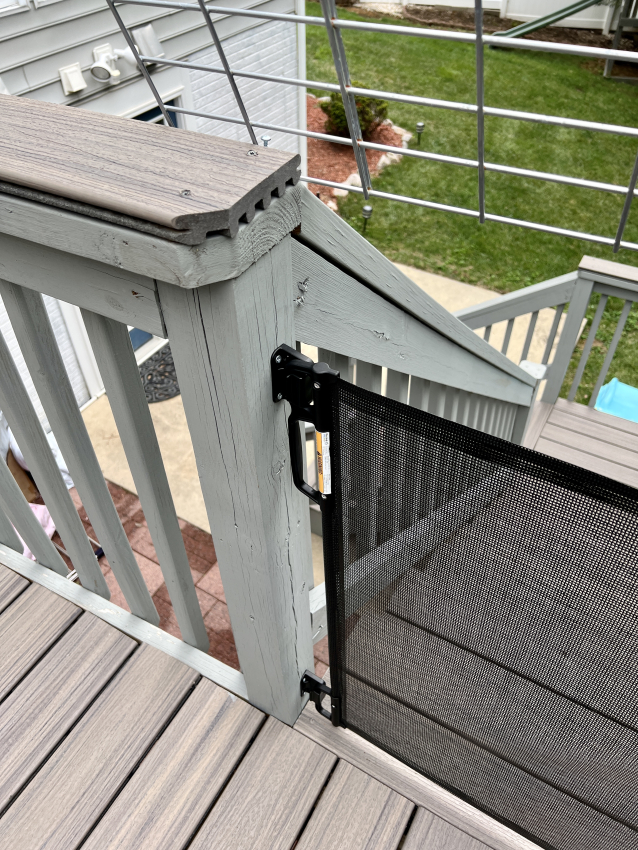 Measurements: 33" tall and 55" wide, 33"tall and 71" wide OR 41" tall and 71" wide.
The Perma child safety retractable gate is very similar to the previous model that we discussed. This however comes in three different sizes. In most retractable gates you will find that the width is customizable. The Perma child safety retractable gate however has a taller variant (41") which is great for taller or older kids. It is however rated for 6 months to 2 years.
The mesh of the gate is also claw resistant which means pets won't be able to destroy the gate easily. Like the Papablic gate, this too is nice and wide.
---
Baby Gates For The Fireplace
Babies love to watch the flickering flames of a fire. It's important for the fireplace to be baby proofed which can pose a challenge. These are some baby gates that help you do just that.
Measurements: 30" tall and 24″ wide (6 panels) and one panel with a 16″ wide gate
The Toddleroo superyard is a great way to babyproof the fireplace. It can be installed either with hardware or can be free-standing.
The entire enclosure has 6 panels and 1 panel that works as a gate. This setup is designed to form a playpen, but it can be installed to protect a certain area (aka the fireplace) too. What makes this model really nice is that it leaves enough space such that an adult can enter and tend to the fireplace without the interference of the toddler.
Since it is a metal structure, it's durable. One other feature that I love is that you can buy extension panels separately. This makes it extremely customizable – my husband didn't install the door because we were using it to protect the projector in the basement and didn't need to go inside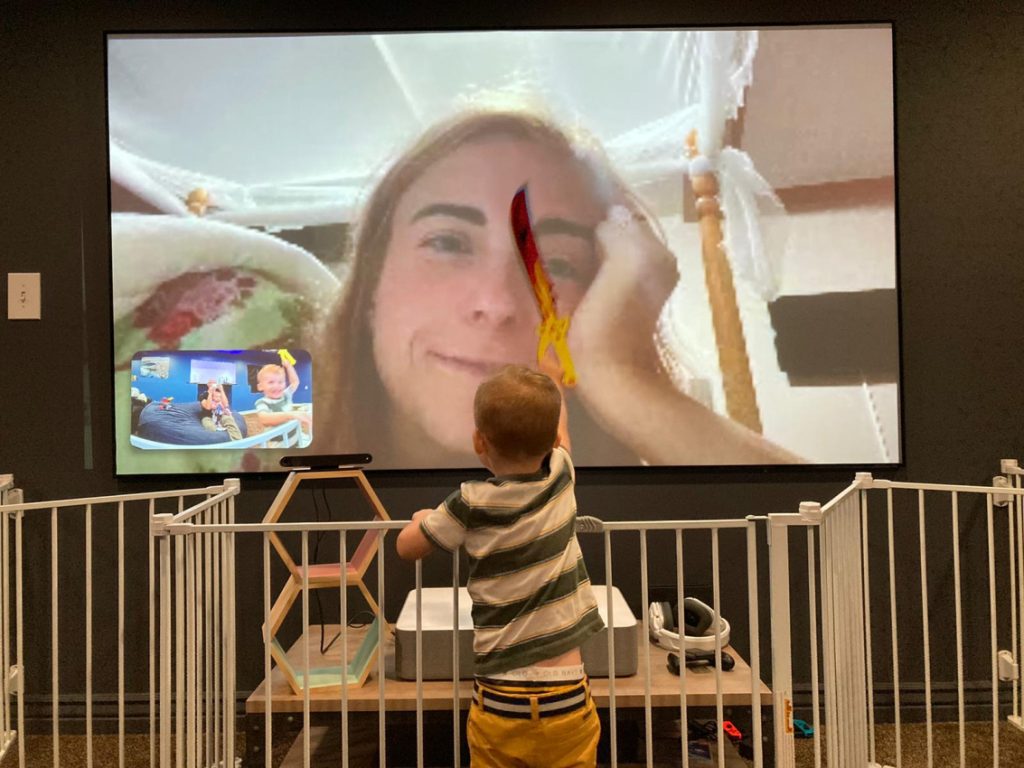 ---
Measurements: 29" tall and 115" in length
Made of durable tubular steel, you will find that the Costzon is a great option when it comes to fireplace fences. The rotatable joints allow you to position it just right.
An additional benefit is that the door can be placed at any spot in the middle, so you can go in and out.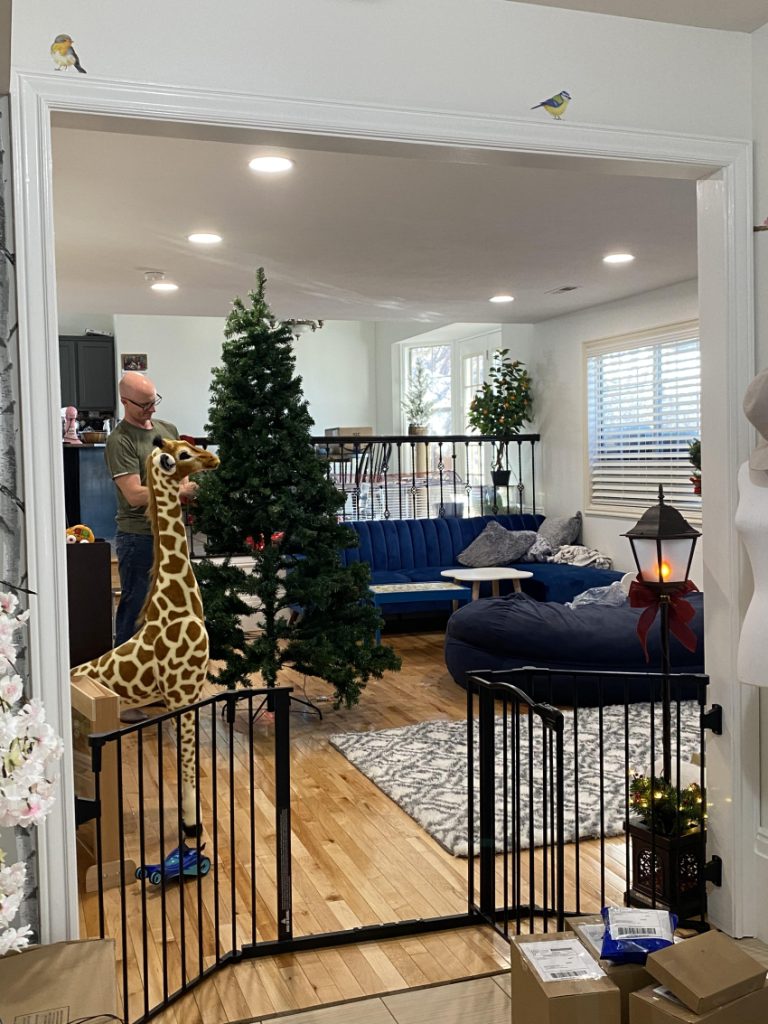 ---
Measurements: 29" tall and 48" in length
If you don't turn your fireplace very often and simply don't want your little to get covered in dirt, a screen is a perfect solution. We lived with this exact one for 2 years and it worked just fine.
It looks way slicker than a giant gate, but the downside is that your kid can come closer to the fireplace which can make some people uncomfortable. For us, it worked great!
I read some comments that it won't protect the child from the fireplace, but it did just fine. It looked less invasive than the baby gate, which ironically made my toddler want to mess with it less.