There are so many options for baby high chairs on the market that you can go crazy trying to pick the supposedly best one. Especially considering that many of them are overpriced for what they offer.
The biggest thing to consider when selecting a baby high chair is how easy it is to clean. Even the cleanest babies or toddlers will make the chair nasty quickly and honestly, I threw one of those fancy chairs away after a few months because it was impossible to clean and food was just rotting in the cracks. Ewww!
There's a reason why even incredibly fancy restaurants mostly have the same high chairs… it's not because it's cheap. It's because it looks slick and it will be clean in no time, making it inviting for the next meal. I'm talking about Ikea Antilop High Chair.
The basic, modern look of IKEA's $20 Antilop high chair, combined with its sturdy and easy-to-clean design is a great recommendation.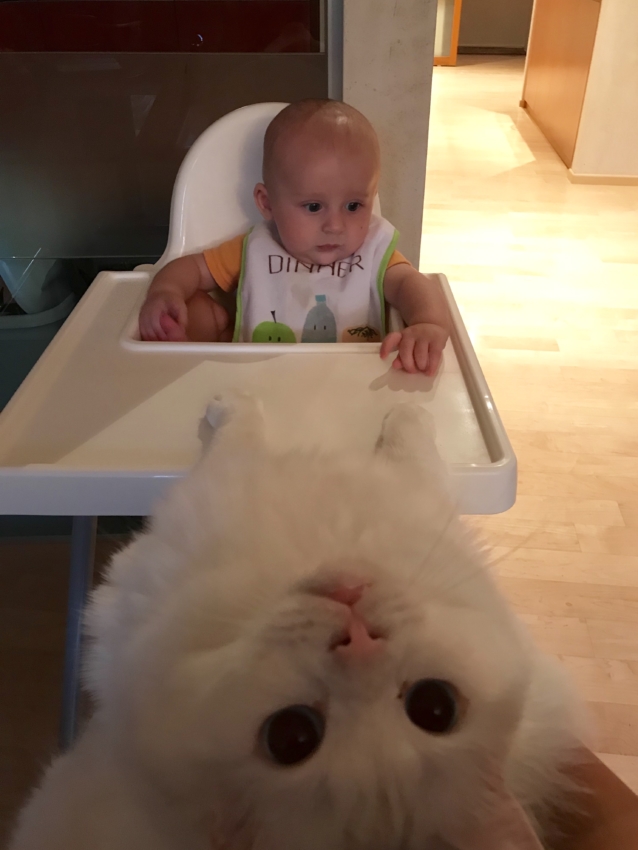 What age can baby sit in Ikea high chair?
Most babies will be ready to sit in this high chair by 6 months. My firstborn was sitting up independently way early, so he took over it at 4 months, but most kids will be fine by 5-6 months.
If you feel like your child is wobbly, you can put cushioning on the back or buy something like this.
Antilop is intended for children able to sit up unaided and up to 3 years old or a maximum weight of 33 lbs officially. Honestly, it'll probably like you for up to 3 years because weight limit aside it will be too small, but it's great for the first 1.5 years before moving onto a weaning table in Montessori style.
Does IKEA high chair fold up?
Ikea Antilop high chair does not fold up, unfortunately. However, if you think about it… your baby will be using all the time so there's really no need to fold it up.
It's lightweight so it's easy to lift and move around the place. For just $29.99 and what it offers, it's an amazing high chair.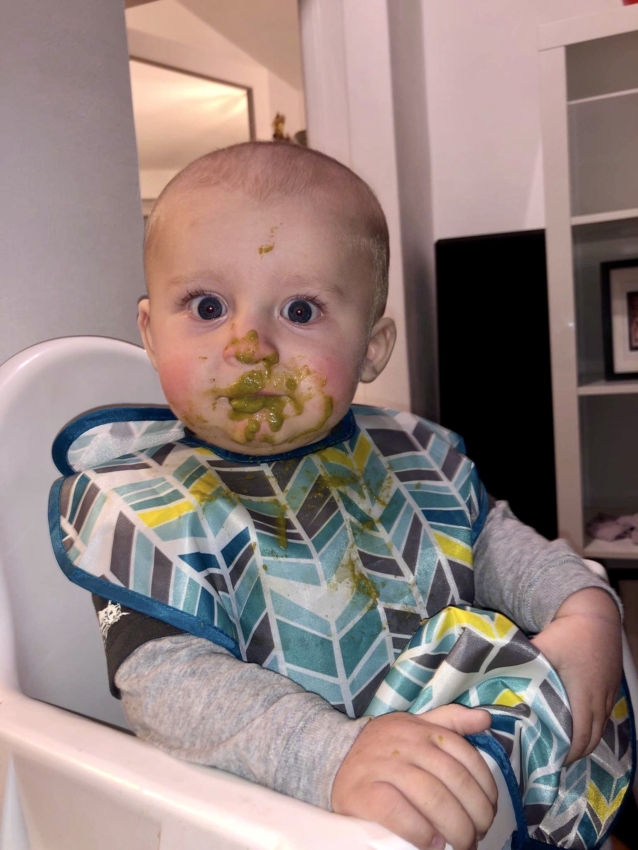 ---
Ikea High Chair Accessories
There is one thing that Ikea Antilop lacks: a footrest. A footrest is actually an important piece of high chair design because in general, the footrest allows for better support and stability while your child is eating. It makes kids focus more on learning the basics of eating, like proper chewing and swallowing.
Don't worry, there are various footrests that you can easily buy online – it won't break your budget either. It will still be cheaper than buying a bougie high chair.
Best Ikea high chair footrest:
If you want to make your little one even more comfortable because the Antilop chair is bare… you might want to get a washable and easily detachable custom Ikea High Chair Cover.
TripletheJoyBoutique has many options of different patterns available. So does Little Bloom available on Amazon.