Radio Flyer is the most budget friendly stroller wagon for toddlers and cargo on the market. With many stroller wagons ranging from even over $1000 if you add accessories, you might start wondering if the Radio Flyer City Luxe Stroll 'N Wagon is too good to be true?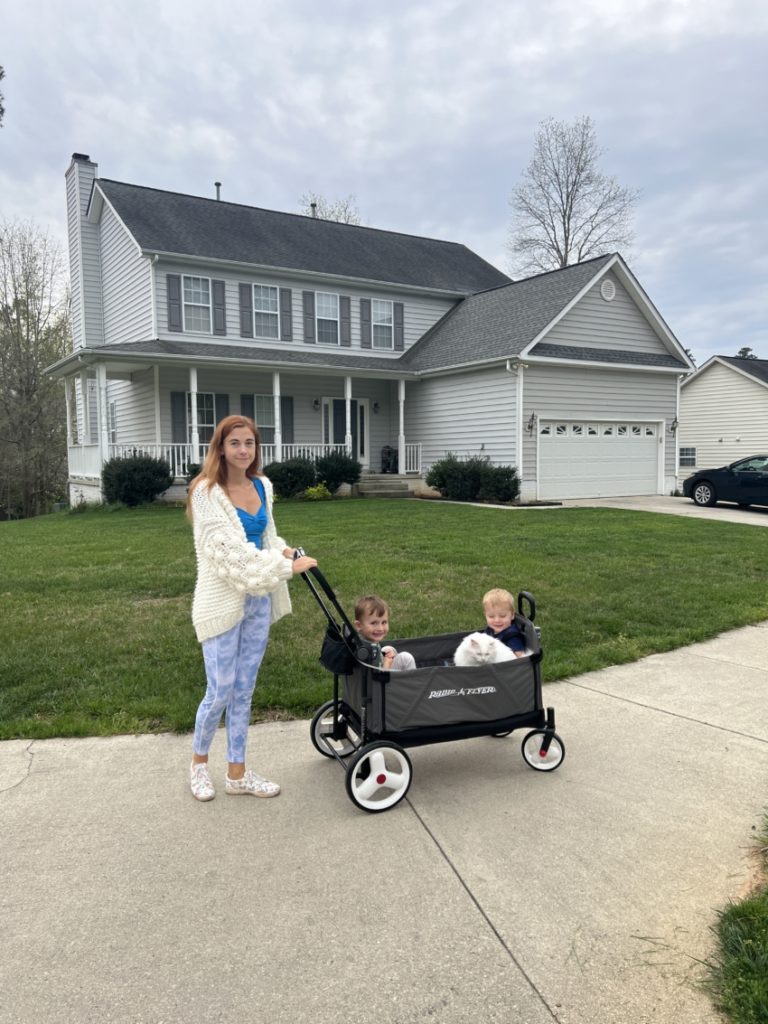 ---
Radio Flyer Wagon with Canopy: Maneuverability, Size & Design
Radio Flyer stroller wagon can be pulled or pushed. Both options are easy and the handle for pulling is telescopic. I never experienced any issues with either mode, even when I was rolling the kids on the grass. However, you have the ability to upgrade to Deluxe Tires which would be best for beaches or sandy surfaces.
There's a UV-protective canopy that's installed by extending the in-built poles of the wagon, which is huge as you don't have to look for poles and canopy – it's just there at all times. It's great for sunny days, but I found the installation a bit flimsy and the canopy clipped into the poles but it was extremely easy to unclip if a child extends an arm.
TThe Radio Flyer wagon canopy is not waterproof, so you need to buy an extra raincover accessory if you live or travel to potential rainy areas. It also doesn't extend to sides.
This wagon does not hold infant car seats safely, so the only way to use it with a baby would be by making a bed of it, but it would be impossible to do it safely with other kids in the wagon.
The biggest con for me was that I could never be sure if the break is fully engaged, because the wagon can wiggle a bit – it doesn't stop entirely.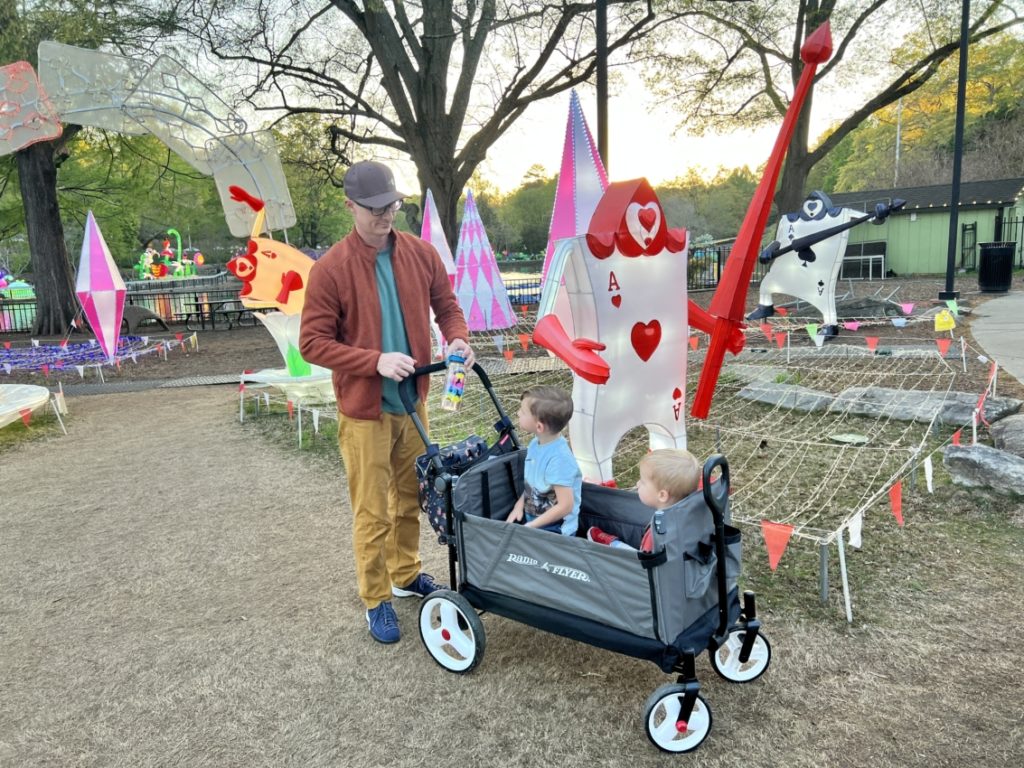 ---
Radio Flyer City Luxe vs Odyssey
Biggest difference is naturally the price. Odyssey is much more expensive, but it's almost identical.
Odyssey isn't customizable, but City Luxy is. Odyssey has a T-shaped handle vs a standard pull handle. It also features a removable basket that works as a top cover when you fold the wagon so you can roll it like a suitcase.
There's a bigger difference between both City Luxe and Odyssey and The Discovery Stroll 'N Wagon because the latter has individual canopies. Personally, I'm not a fan of individual canopies because it's an extra thing to remove before every fold, plus it might limit taller children from using the wagon.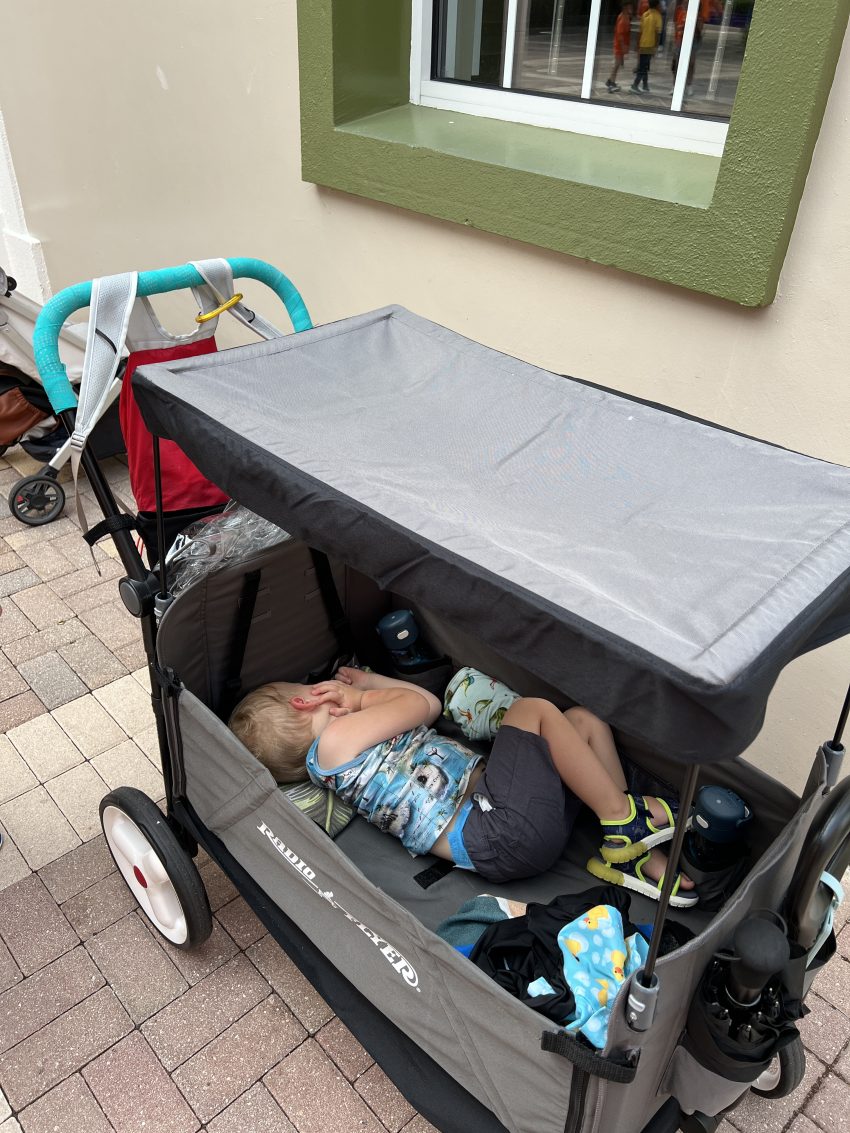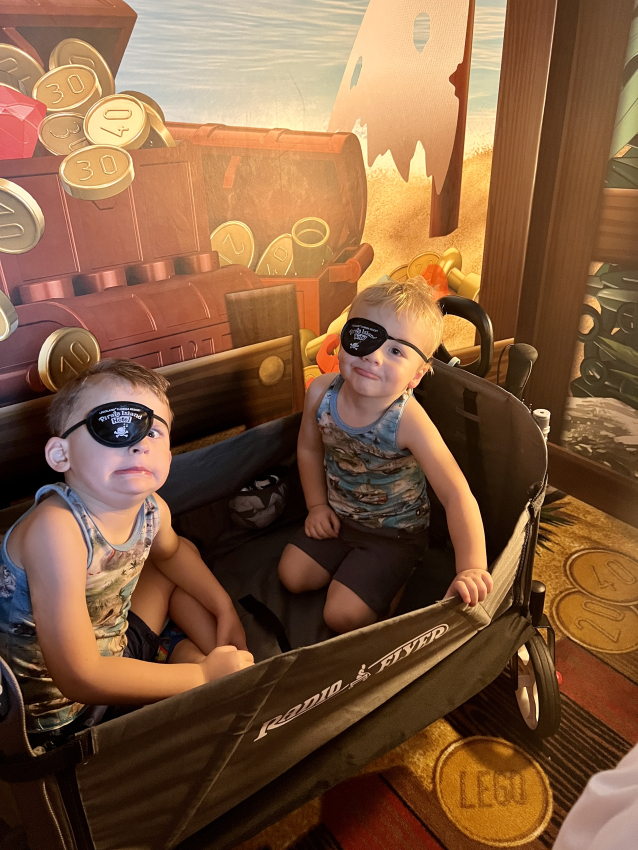 ---
Kids Comfort
At first, my son was weirded out by the fact that there were no seats in the wagon because he was used to Wonderfold and Evenflo.
The kids haven't complained and figured out their spaces, but honestly with their legs extended it doesn't give them much room if one of them was having a tantrum and kicking – which just stopped happening, so I can honestly say that if we used it between 12m and 2 years for the youngest sibling it would have been a nightmare.
We took it to Legoland and Universal Studios and it was honestly fantastic. Kids seemed comfortable, the wagon was big enough for them and small enough to easily maneuver the crowds.
We did buy an extra rain cover for it and it worked great, but it was a bit of a sauna inside the wagon. Kids loved it as it got cooler in the evening, but if it's hot and rainy it might be an issue for extended periods of time.
Both kids were happily enjoying the wagon converted to a bench mode and liked the built-in cupholders. The max weight is 120 lbs, which seems generous for kids since even I could use the bench mode.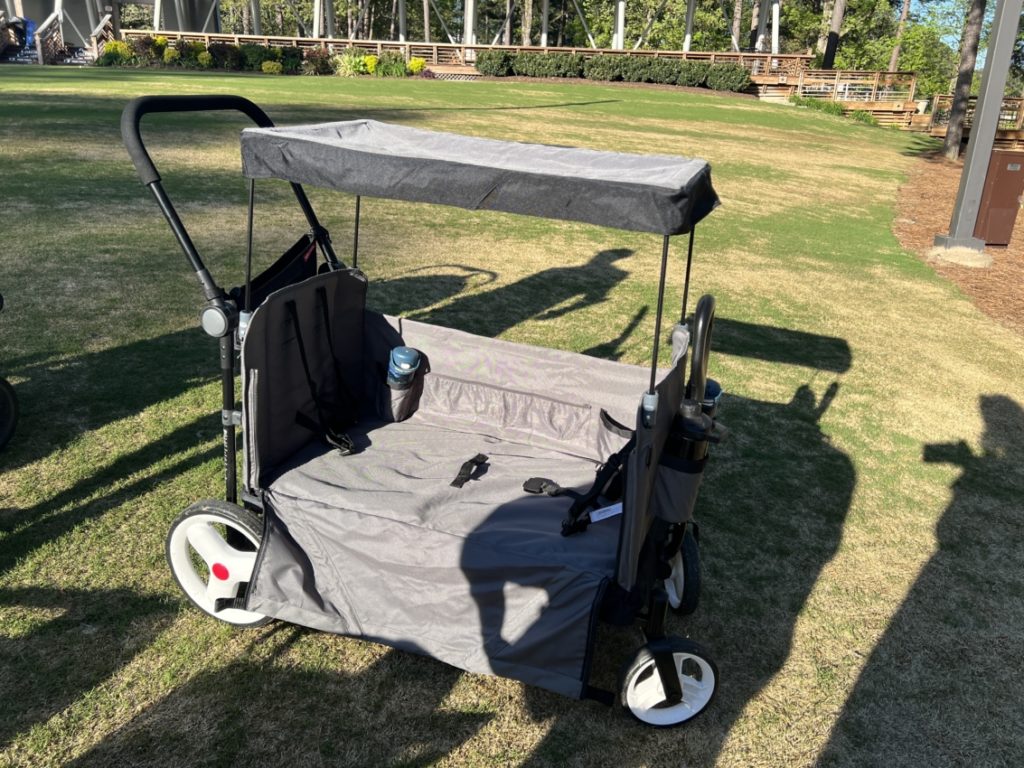 However, I did notice that the straps were slightly short, even when fully extended. Both of my kids fit, but the younger one isn't as skinny as the older one and it was a tight fit and he just turned 2.
While it has no door like Wonderfold Wagon or lowers down like on Evenflo Pivot Xplor, my kids didn't seem to mind at all. They actually enjoyed climbing in, but my younger one (who just turned 2) often asked for her to be pulled out of the wagon.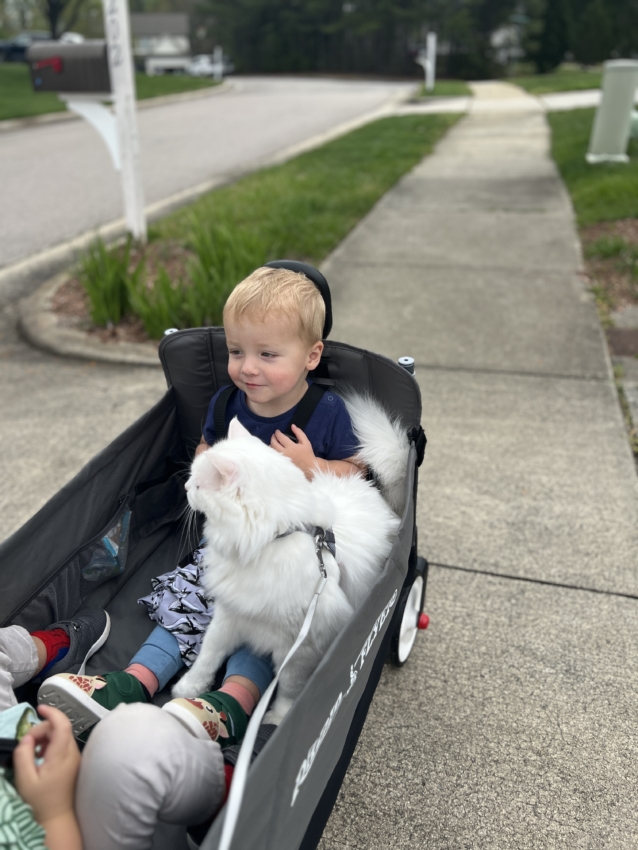 ---
Storage Spaces & Folding
I like the wagon comes with a small parental console included, but that's about it when it comes to storage spaces. The whole thing is ccovered with small pockets and cupholders. You won't find space for a big diaper bag if two kids are sitting in the wagon, but you could safely hang if off the parental bar.
The wagon folds easily and small. My husband has a truck, so it's never an issue to put even a few strollers or bikes on it, but this is one of a few wagons that fits in my small Chevy Bolt car.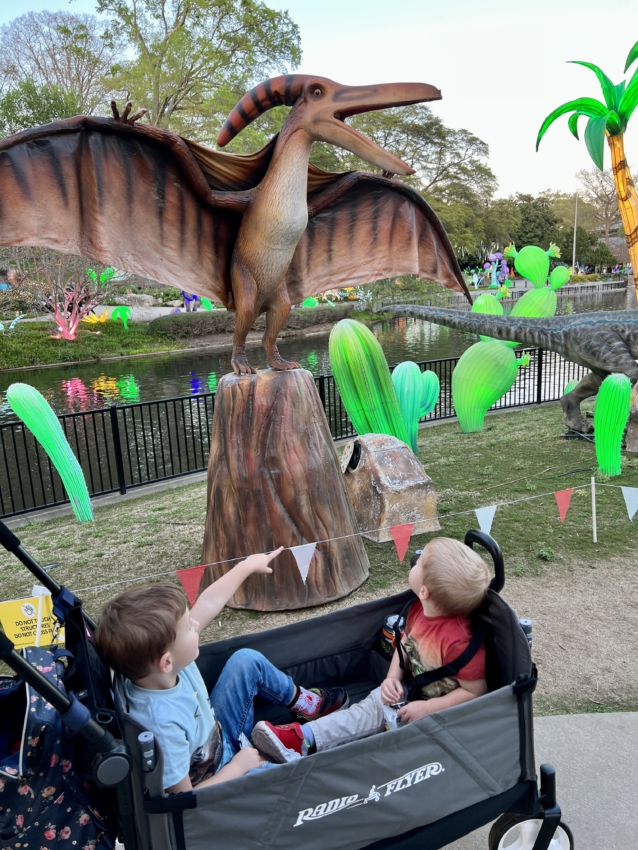 Final Verdict:
It's surely my husband's favorite wagon and he is thoroughly impressed. It's much more portable than any other wagons, but works just fine for what it should do which is to transport kids and cargo.
It might not have some fancy features like adjustable canopy, or a door, but it serves its purpose well. Especially if you consider how signinficantly cheaper it is when compared to other stroller wagons.