As an avid traveler I've traveled with my children pretty much since the day they were born (my firstborn was born in another country and flew on a plane when he was only 14 days old).
Hence why I love all travel-themed gifts for babies and useful things that you can gift to children, not just to make your life easier, because that's not the most exciting things to receive, let's be real.
They can be great gifts for both 1 year olds and 2 year old toddlers, as well as older kids.
Unique Travel Gifts for Kids & Babies
This list doesn't include any toys to play with while traveling. I have plenty of articles on age-appropriate toys that you can easily take with you on the go. These are useful or travel-themed items only.
---
Best Travel Themed Gifts (for parents & babies)
Babies don't use or need many things. While there are a few things I highly recommend when flying with babies or going on a road trip with infants, if you love traveling why not create a travel themed nursery?
You can put those items on your baby registry or tell your relatives that you're planning a travel-themed nursery.
Travel Themed Nursery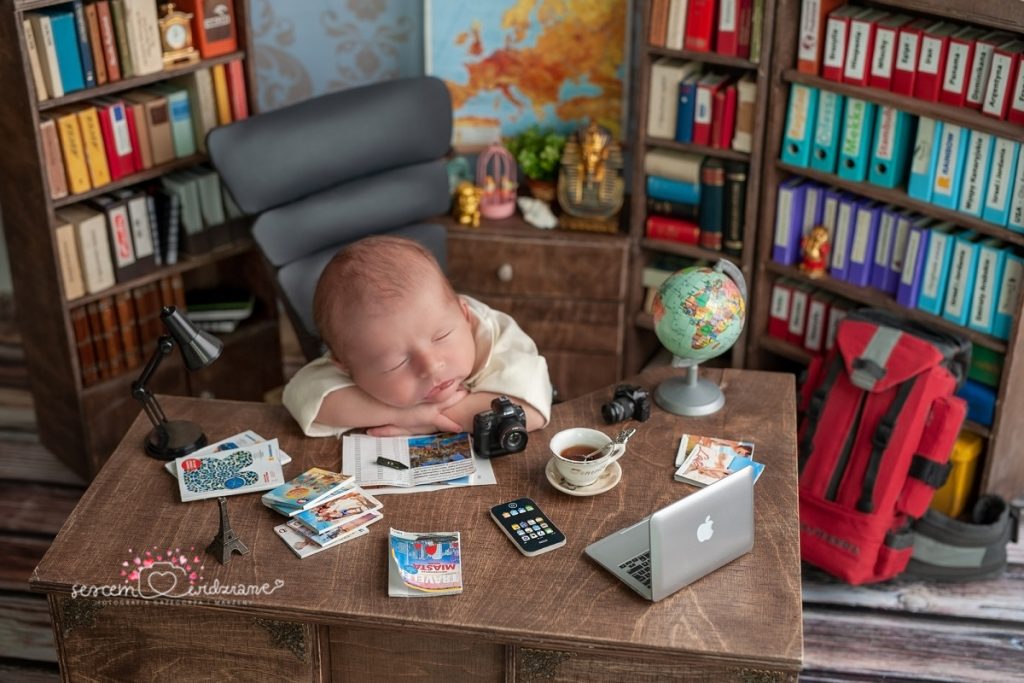 ---
Best Travel Gifts for Toddlers & Kids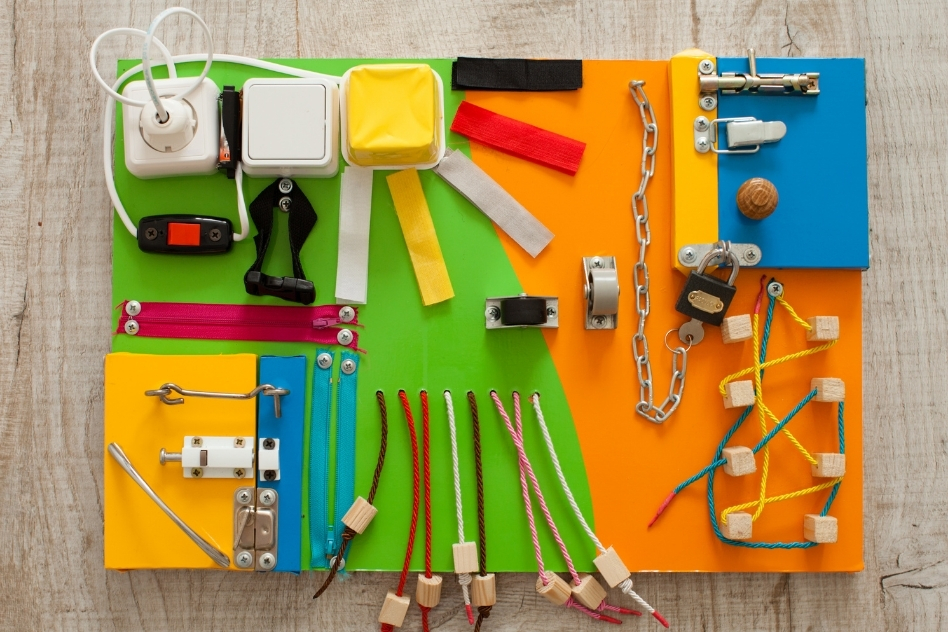 Busy board is the only "toy" I decided to include on the list, because it's a perfect road trip item for toddlers.
Many parents opt for an Amazon Fire Tablet as a travel gift for kids for a road trip, but a busy board can do the job just fine as well.
I mean, which kid doesn't like trying to figure out how to open locks, doors, or move "adult-looking" items around? 😉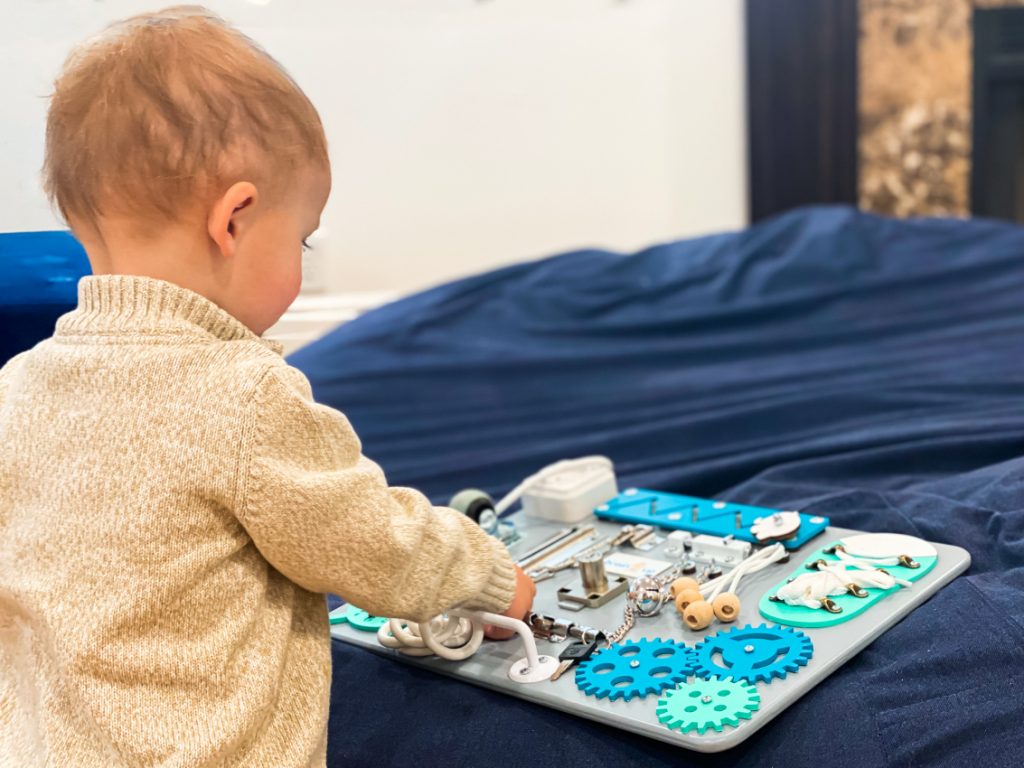 Busy Board
Check other reviews & current prices
---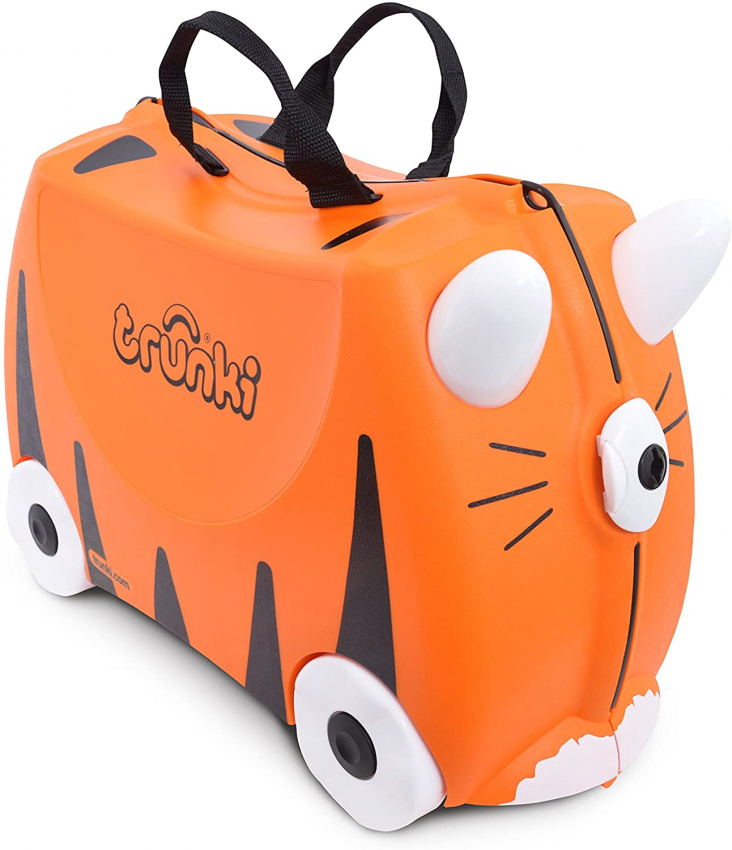 I must admit I got my son a Trunki suitcase way earlier than most parents would, but he immediately started dragging it around.
Even infants under 2 that aren't paying full-fare for flights (they're only free within the US) are entitled to a free carry-on.
The company often releases limited edition suitcases, so keep an eye out.
Ride-On Suitcase
Check other reviews & current prices
---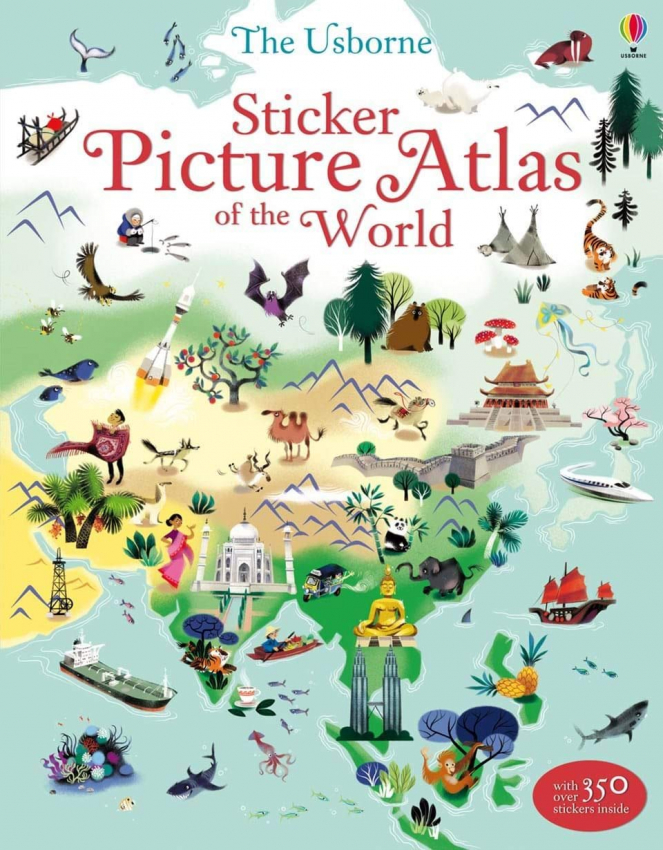 Stickers are always fun, so why not combine them with learning about the world?
This book is a fun supplement to around the world studies.
The stickers are color-coded so you have an idea of what stickers go together. Some adults claim they've learned a lot from it as well.
Item C
Check other reviews & current prices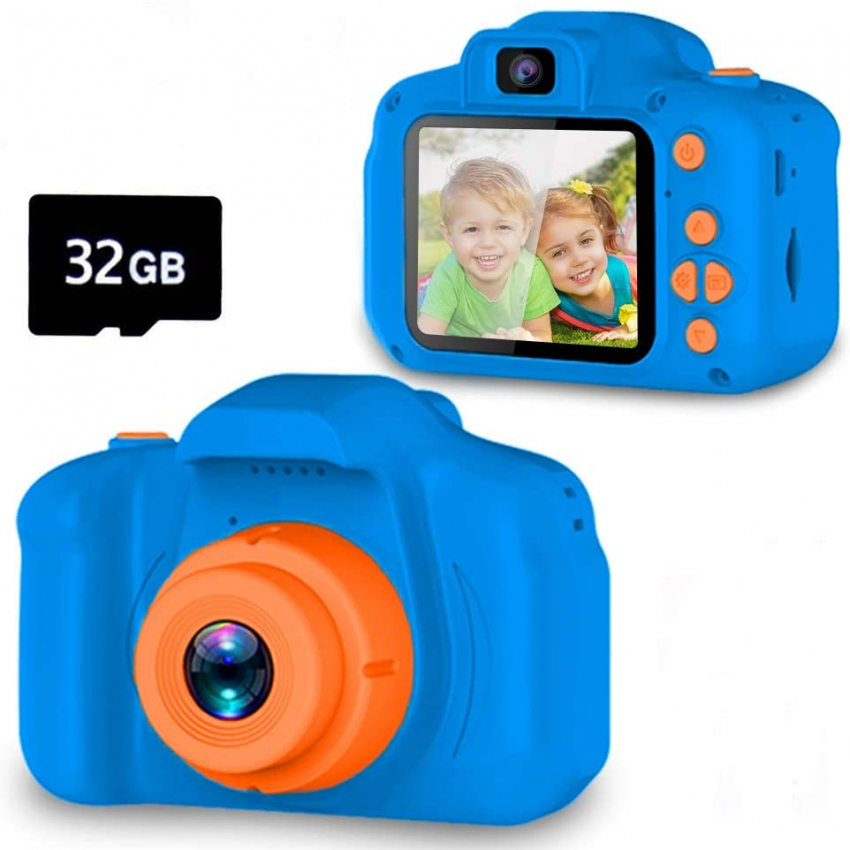 Kids want to be like parents. My son has been trying to steal and operate our camera even since he could walk.
We gifted him this one so he can use it himself without having to worry he'll accidentally drop or destroy our fancy DSLRs.
Some parents prefer Vtech cameras that looks more like a toy, but it's extremely durable. It's a good alternative – but my son prefers things that adult would use as well.
If your child is old enough you can get him a more advanced shockproof camera. My son wanted something more advanced once he mastered the kids camera so we got him Coolpix.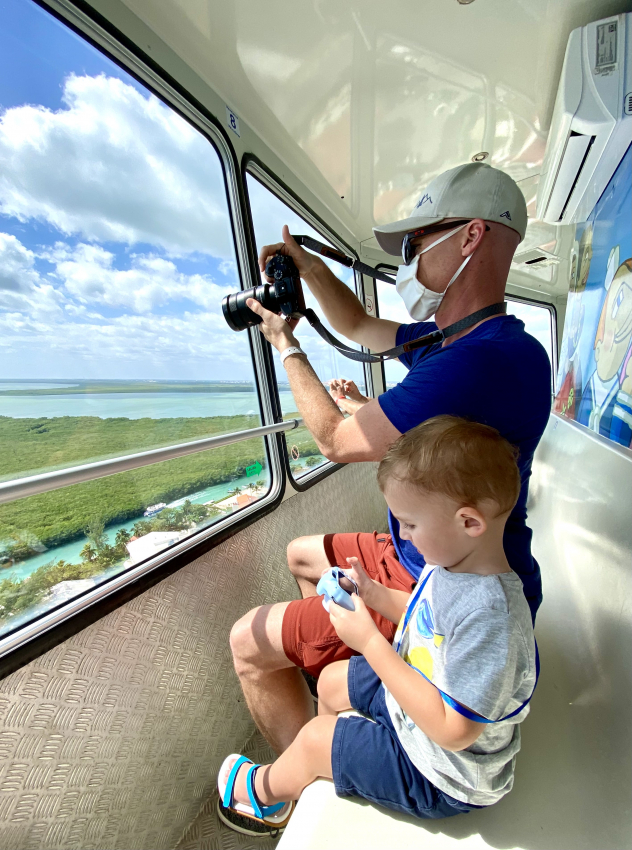 Toddler Camera
Check other reviews & current prices
---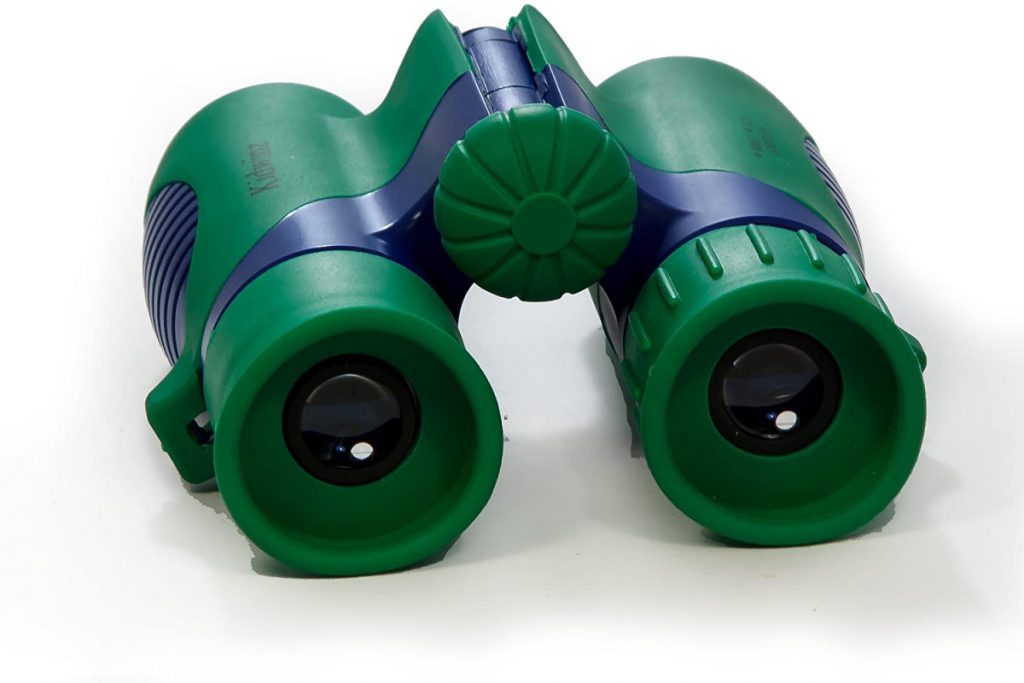 Shockproof binoculars are a great educational item for toddlers and little kids.
Kids version is made with rubber so it doesn't damage the little eyes and can survive being dropped or thrown around.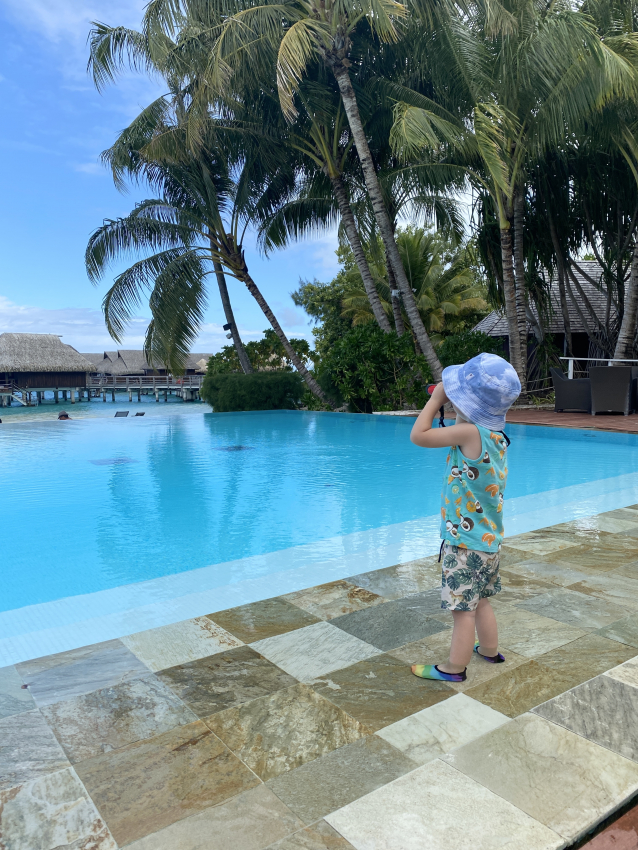 Kids Binoculars
Check other reviews & current prices
---
---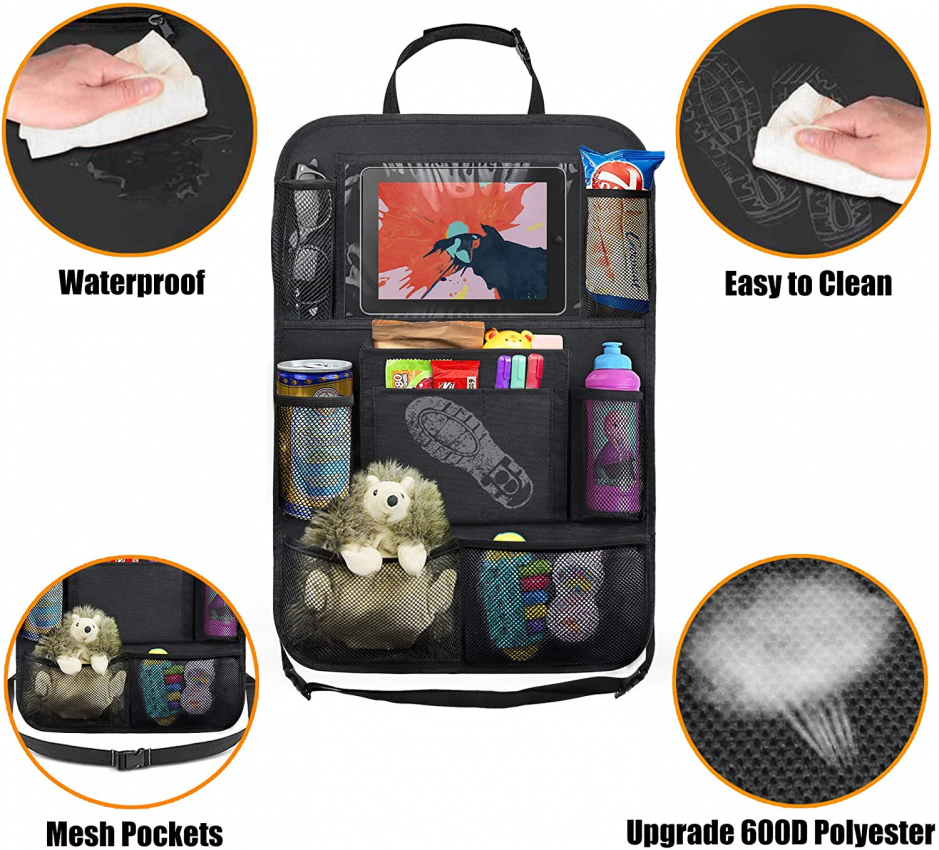 Backseat organizer is really great thing for parents' sanity during road trips, whether long or short, but can easily be gifted as a "spot to store your toys" for your little one.
Works on all types of seats, can hold an ipad, food, spare clothing, really whatever you and your bub want to keep in it.
Backseat Toy Organizer
Check other reviews & current prices
---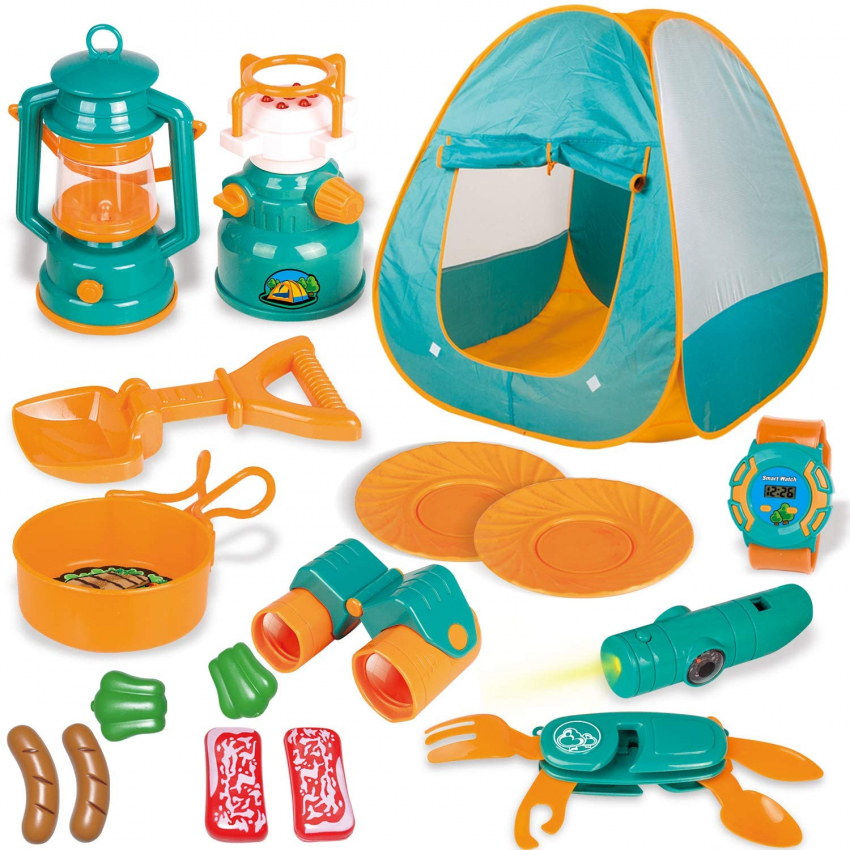 For all future campers, it's a funny way to start the adventure!
The 20 camping accessories include binoculars, oil lamp, gas stove, watch, water bottle, cooking pan with pretend foods, 4-in-1 emergency tool and pretend camping utensils. And obviously the tent itself.
I actually got it for my husband and my own bub since my husband is an avid camper.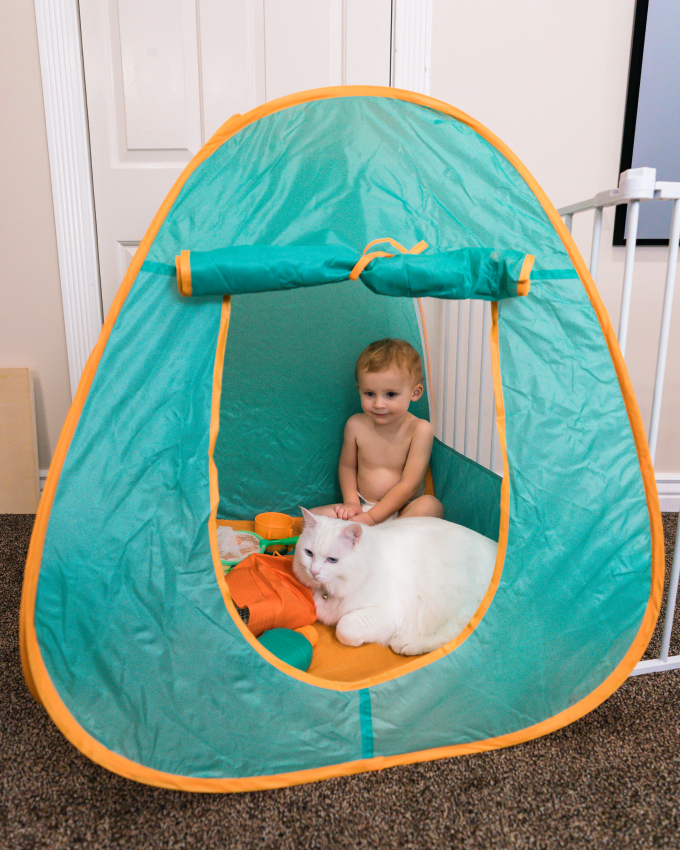 Toddler Camp Set
Check other reviews & current prices
---
---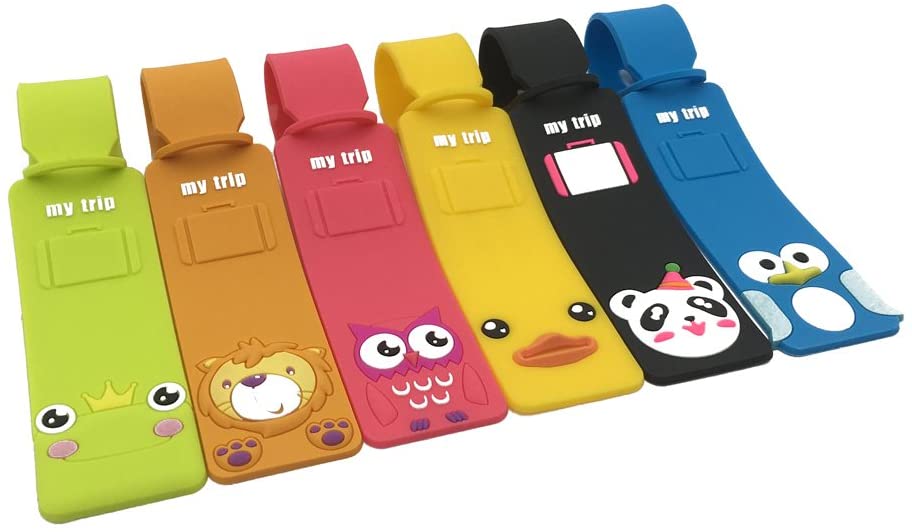 paragraph 1
paragraph 2
paragraph 3
Luggage Tags
Check other reviews & current prices
---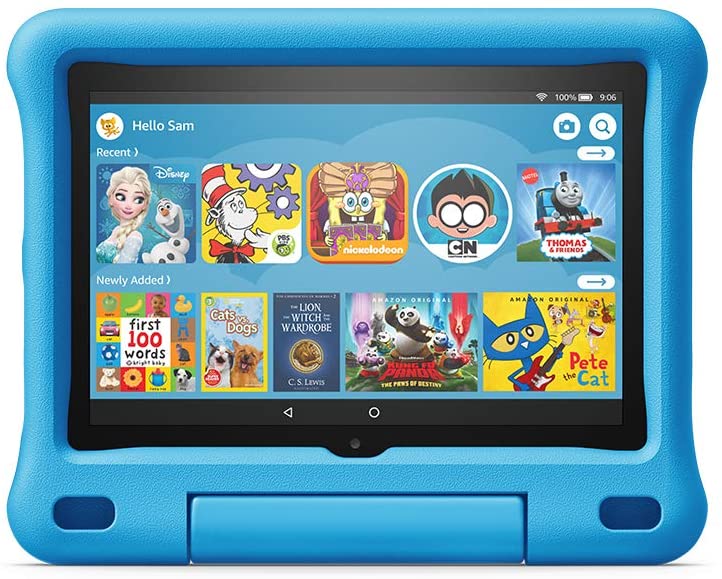 Let's be honest – we didn't want to give a tablet to our toddler, but we faced the reality.
Quite often it was a choice of dealing with him yelling and screaming wanting to run around or sitting quietly playing with his tablet. Especially on long-haul flights the choice was simple.
In fact, he's playing an educational game on his iPad while I'm putting together this post.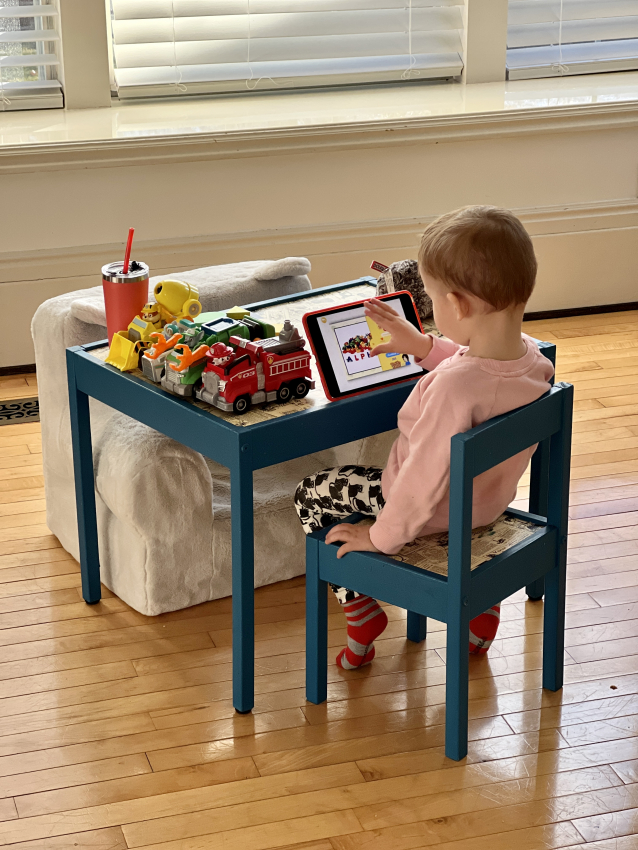 Kids Tablet
Check other reviews & current prices
---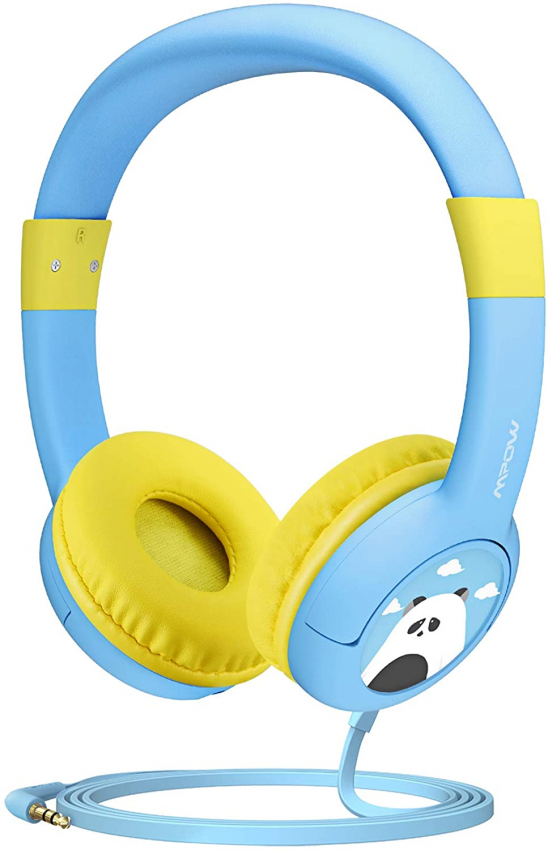 Simply because you don't want to be that person that sets a kids movie on full volume on planes, trains or buses.
Add a cute design and your kiddo will wear them all the time.
Headphones for Toddlers & Kids
Check other reviews & current prices
While you're not traveling you can encourage your kid to try different foods.
My son loves discovering what's in new boxes and trying different things from around the world. It helps him keep his travel bug contained until the next trip 😉
Few Recommended Boxes:
1. Universal Yums
2. Eat2explore