Someone from your family or your friends had a baby and you would like to congratulate them in a meaningful way? Or simply looking for a good gift for a baby shower? Great!
Choosing a present for new parents is not an easy task. You don't want to be that person that buys something they already have, products they won't use, or items that will crowd their home.
Baby registries exist for a reason. I had no registry when I had my first baby and ended up getting a ton of stuff I never used or needed and even more things I didn't like. We ended up with a ton of baby teething toys my child hated and lots of clothes in sizes for the wrong season and type we weren't fans of, and still had to buy the actual things we needed for the baby.
Everyone always thinks of gifts for the baby, but many people forget about the actual parents. Baby will get plenty, but there are several things that every new parent needs in the first months of discovering parenthood.
I've put together a list of the 10 best gifts for new parents plus 2 more for the babies. These presents will bring them joy, comfort, recreation, and will ease their way into navigating their new roles.
1. Essentials
You can't go wrong with baby essentials, such as nursing pads if nursing (try these!), diapers, wipes, or baby care products. My advice would be to think ahead and buy things that they could use after the newborn phase passes.
The best gift I got from someone was actually baby wipes, because I can live without a new onesie for my little dude, but wipes will always be needed. You can make an essential kit yourself or get them a diaper cake or other fancy-looking thing if you don't think diapers are an exciting enough gift.
My tip: always get unscented wipes and size up for the diapers. Most parents always end up with way too many small sizes, but never enough bigger ones.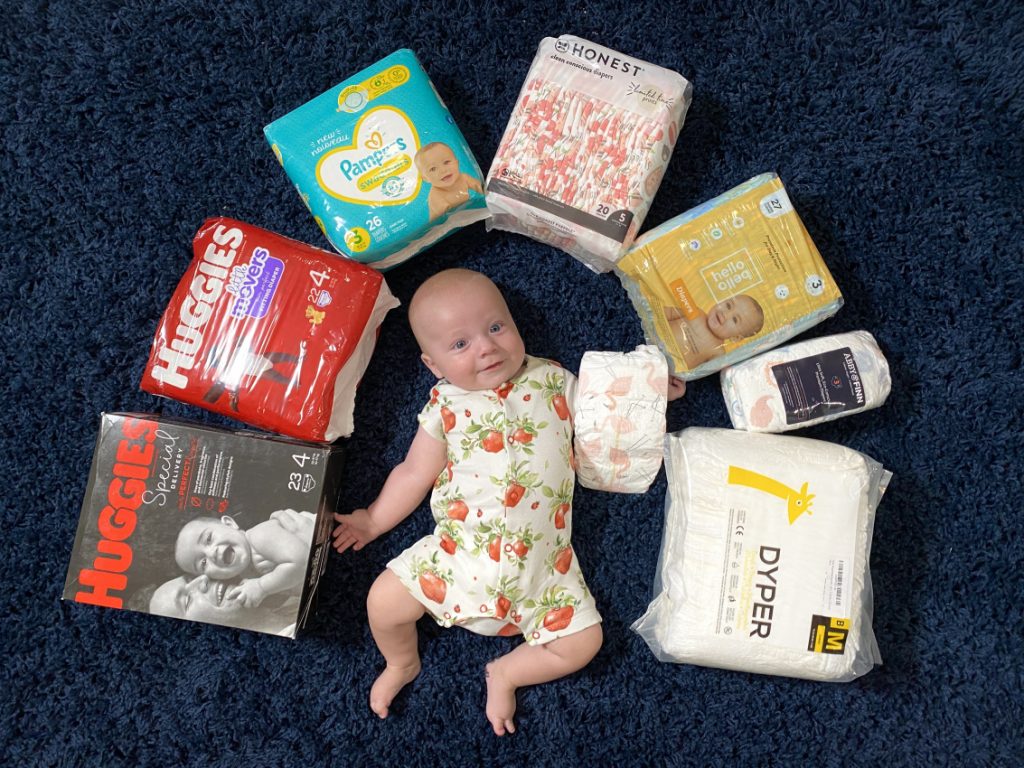 ---
2. A Night Out
Babysitting for your loved ones is definitely at the top of the list. There's no greater gift than the gift of time.
Usually, new parents get wrapped up in the baby's world. They often forget or don't have enough time and energy to take care of themselves and their relationship.
You could offer to babysit for a couple of hours or ask them when they would like to have a night to themselves to arrange a trusted babysitter. That should be enough for the couple to get out of the house, do something fun, or simply just sleep.
Reconnecting with each other and with the things they used to do before the baby will raise their energy levels. It will also keep them healthy, both physically and emotionally.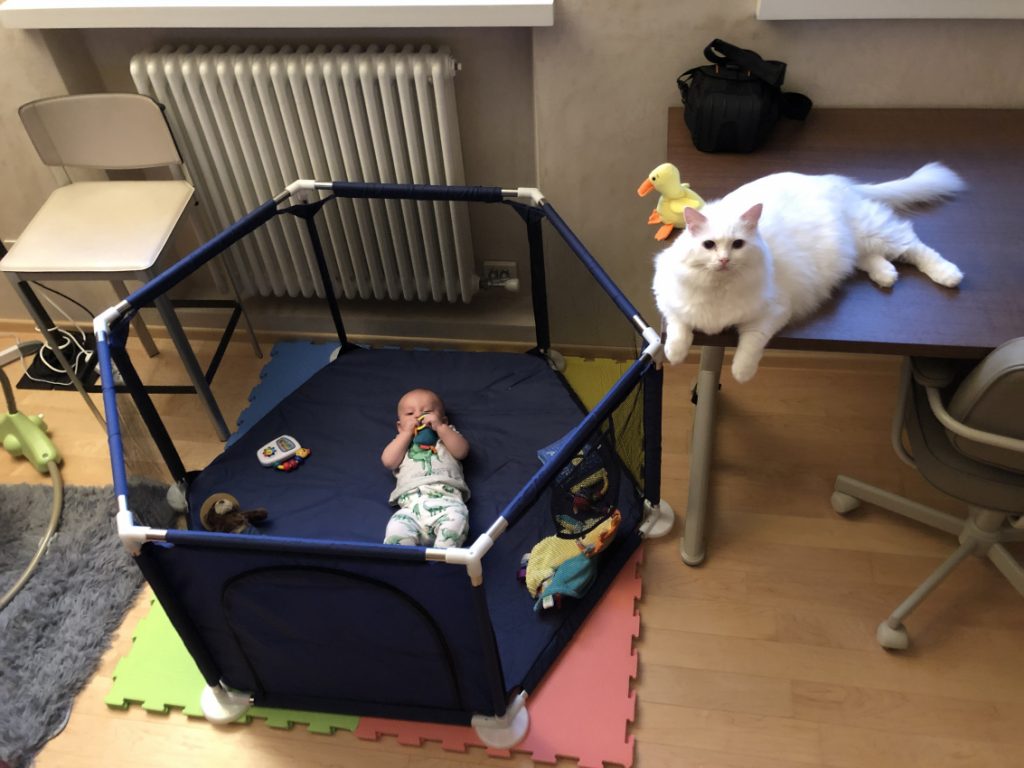 ---
3. Spa Session / Game Tickets (when possible)
"You can't draw from an empty cup." I'm sure you've heard this one before. Although it applies to everyone, it's kind of a mantra for new parents.
Self-care is very important and often overlooked by new moms and dads. It might look like their energy tank is always full, but there's nothing further from the truth.
Surprise the new parents with a voucher for a spa/ massage or tickets to a game/ concert. It could be anything they like. It's a wonderful way for them to relax and you can even go together and spend some fun time.
Or simply… give them a gadget like an in-home foot spa.
---
4. Family Photo Session
Why not get new parents a voucher for a newborn or family photoshoot, or offer to arrange a session? It could be a photo session at their home, in a studio, or outside in a nice setting.
Pictures are memories that last a lifetime and more. You'll give them a truly special gift, that will be part of their legacy.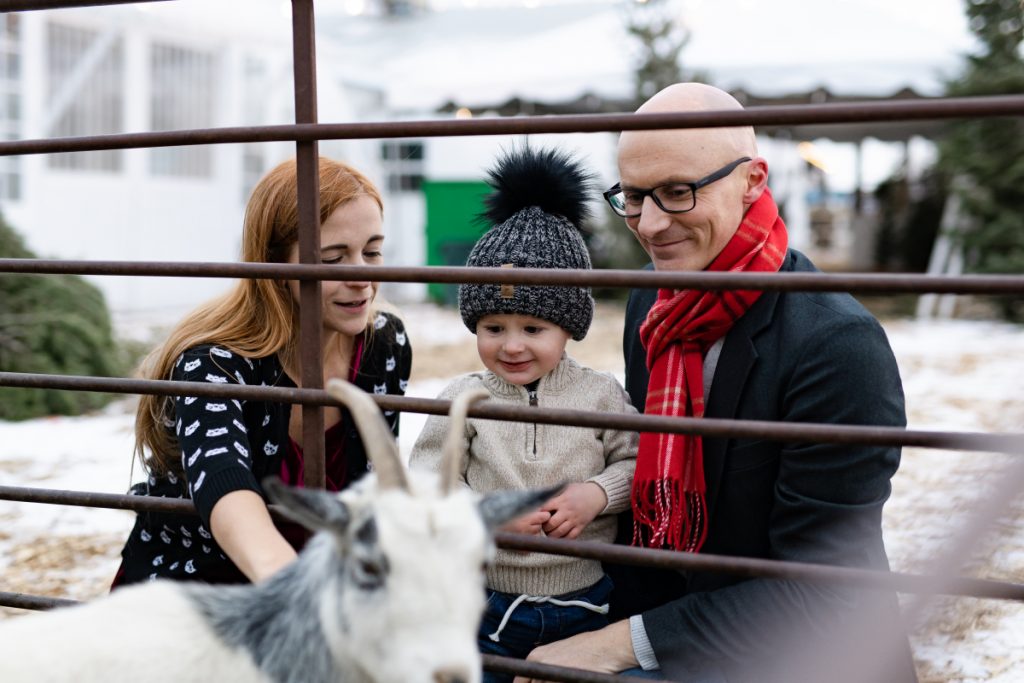 ---
5. Baby Carrier
Babies need lots of cuddles, and honestly, it's the best feeling. But carrying the baby in your arms for long periods can take a toll on the back.
So, a baby carrier comes in very handy for new parents. There are many options for baby carriers out there. Look for an ergonomic one, like the one from Marsupi or Hatchlet.
There are also traveling baby carriers. These are great for families that like to hike. The traveling carriers have specific features that make traveling easy and comfortable.
You'll give these new parents a set of free hands, literally. They will be able to read, cook, enjoy a beverage, or take long walks while cuddling with the little one.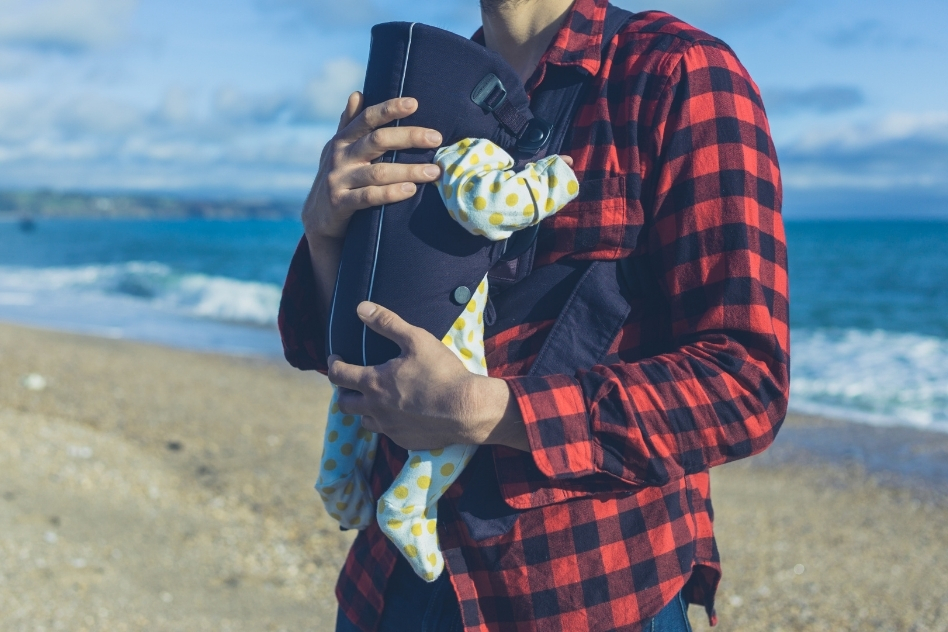 ---
6. Food
If the baby's essentials are diapers and wipes, one of the new parents' essentials is food. NO, not for the baby – for the parents.
Yet, it stops being one in a household where everybody rarely sleeps. Choose a restaurant and order them a week's worth of food or cook for a couple of nights and bring them the food. You could also get them UberEats credit.
Whatever you choose, I promise, this one is more than a gift, it's a life-saver.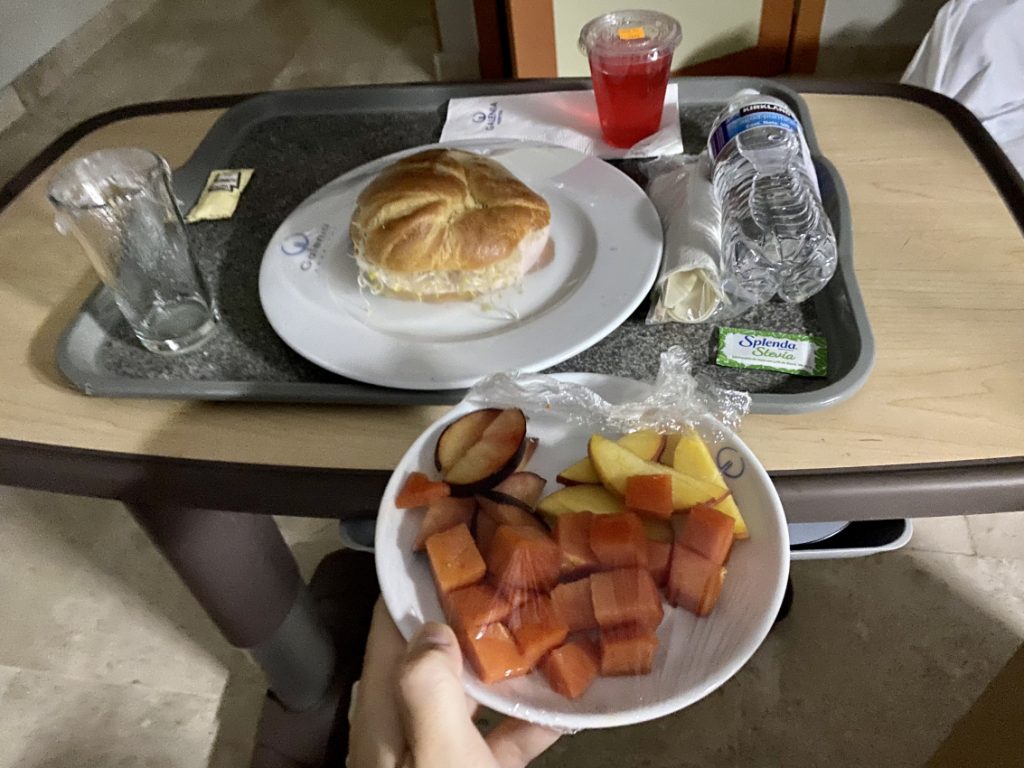 ---
7. Toys & Books
There are so many toys to choose from, it could get overwhelming. To narrow down your search, you can start with Montessori toys, I wrote about them here. They are educational, simple, and usually made of natural wood. They last longer and babies find new ways to play with them as they grow up.
Also, there are books available for every age. So, put together a set of different books: sensory books, with touch, sounds, short stories, with flaps. Keep it diverse and cover a larger age span. It's never too early to instill the love of reading.
My personal recommendation would be to get some educational or meaningful books (how about some bilingual ones?) instead of basic baby books everyone buys at buybuyBaby, because toddlers are quickly bored with them.
8. Baby Footprint – Handprint Kit
Parents tear up almost every time when they remember how small the baby used to be. But it's also something that parents usually forget very fast.
A baby handprint and footprint kit is a great way to preserve the memory of the baby's magical tiny hands and feet. Most kits offer a clay option. This means that the final prints will last forever and the new parents will truly cherish this thoughtful gift.
Some favorites include the kits from Pearhead Baby prints and Keababies Handprint Keepsake Kit.
9. Portable Massager
Who doesn't like a good massage especially when you're carrying and bouncing a baby all day long (and potentially at night as well). You can get a portable pleasure for just $40.
My husband kept saying we don't need it because it's a stupid gimmick, but when it actually arrived he changed his mind and uses it every day. Highly recommend it for a gift (or for yourself!).
---
10. Feeding Set
It's a good idea to think ahead when you choose a gift for new parents. At around 6 months, the baby will start eating solid foods. A useful gift would be a set of utensils for solid feeding. It could be a 3-piece set or more and may include: a plate or bowl, a spoon, a fork, some baby bibs, a cup.
Made of wood, silicone or plastic, some feeding sets have a personalization option. You could make the gift more personal by writing the baby's name on one or all items. Sounds great, right?
It's important to remember that whatever you buy for the babies, others might be thinking of buying that too. So why not level up, think about the parents, and get them something they'll remember?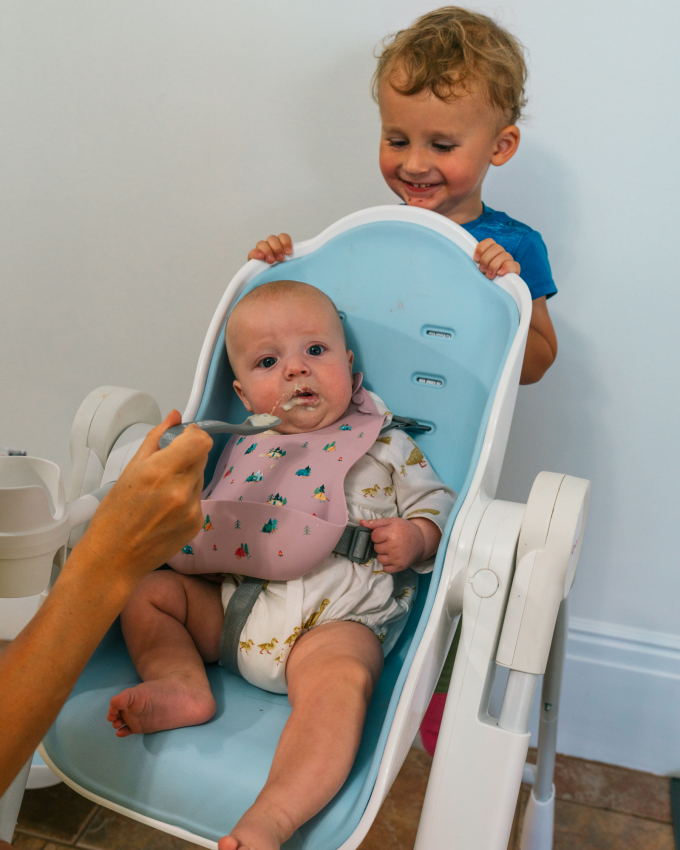 11. Baby Shusher
I mentioned that sleep is a luxury with a newborn. You know what helps with putting a little one to sleep? A noise machine.
Baby shusher is naturally calming the baby and making him go to sleep easier, which means parents can get a little bit more sleep.
Want something that can stay next to the baby? Try the Summer Infant. They come in all shapes and sizes – but animals are the cuddliest.
---
What about clothes? Baby Clothes
Baby clothes are a never-ending necessity, but not everyone likes the same thing. If you're sure about a person's style, instead of buying newborn clothes, choose bigger sizes. Usually, new parents are all set with onesies, nightwear, socks, and so on. It's safer to buy bigger clothes, as newborns come in different sizes and shapes.
If you decide to buy clothing items, it may help to pay attention to what season will be around when the baby is 6 months or 9 months old. It would be a pity to buy a gorgeous summer dress, to find out that it will only fit the baby in January.
There's a different story with shoes. I don't see it as a practical choice to buy baby shoes. A baby's feet grow fast, they develop differently and might have very specific needs. We got about 10+ pairs of baby shoes and used none.
Instead of buying physical clothes, how about a gift card to a store? Pretty much all stores with organic baby clothing sell gift cards and so do many bamboo clothing stores. Then the parents can pick what they actually want and like themselves.
I highly recommend bamboo clothes for a baby. It's a "luxury" gift that every parent will love, because it can grow with the child and it's just the softest.
P.S. Stay away from Carter's. Most parents really dislike it, so it's considered a gift that no one will ever use unless they really have nothing else.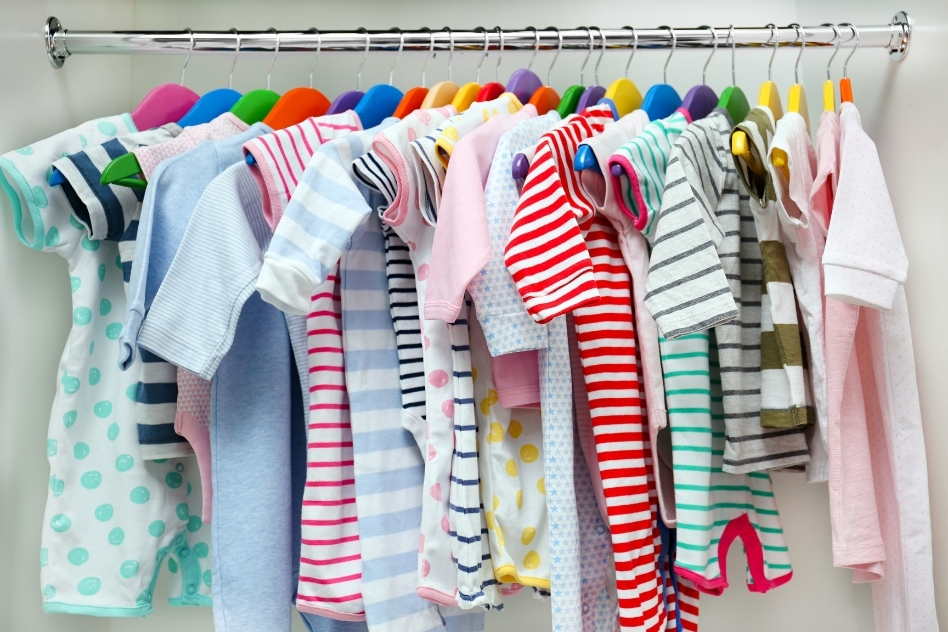 ---