GB Pockit was one of the first travel strollers on the market. It was always winning awards for the smallest folded stroller among any other travel strollers.
These days there are a few different GB Pockit strollers and I had a chance to test them, compare them and see all the pros and cons of GB Pockit strollers. If there was a way to explain all their models I'd say this:
GB Pockit Air – Basically, almost the original Pockit stroller (the original has been discontinued). Genius smallest fold.
GB Pockit+ All Terrain – Slightly more comfortable than the original that could be good for a great addition to a full-size stroller.
GB Pockit+ All City – Small stroller that could be an all-day travel stroller solution.
and there's also GB Qbit+ – Good stroller, but slightly bigger than the other models
Full disclosure: I bought one of these strollers myself and borrowed other ones from friends. I wasn't paid or given a sample, so this review is as objective as can be. Feel free to ask any questions in the comments.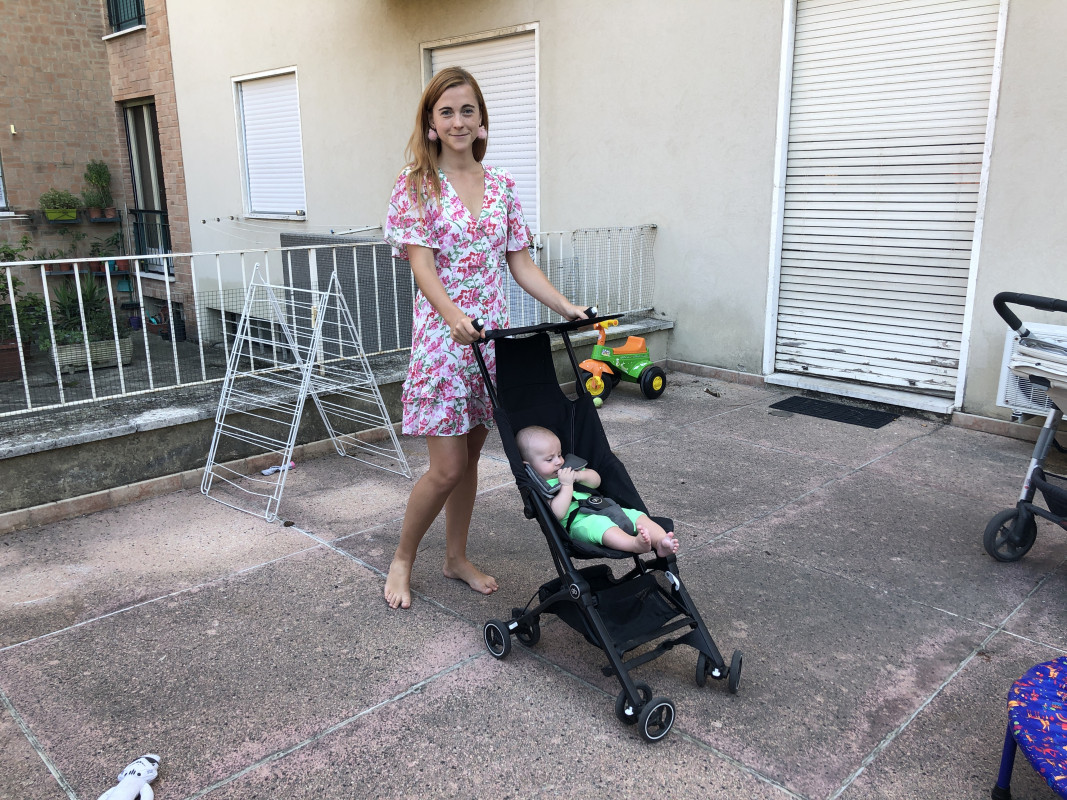 ---
Different GB Pockit Strollers:
When I first started looking at travel strollers GB Pockit stroller obviously caught my attention. It was truly the smallest fold and as a frequent traveler with kids ever since they were born, it seemed like a genius idea. Until I finally used it…
It was so difficult to use, super weird to fold, had no recline or storage space, basically no canopy, and it wasn't worth the hassle and baby's comfort. Especially considering that it was taking two hands and a leg to fold and unfold it, and steering was only possible with both hands.
GB Pockit Air is basically a stroller you would need maybe for an older child for a Disney trip, but that's about it. And frankly, even at Disney World I'd rather recommend something with some storage space and shade.
Hence why I'll be mainly focusing on GB Pocki+ models both All City & All Terrain.
Pros & Minor Cons of GB Pockit+ Strollers
Age Range – 6 months to 55 pounds (24kg)
Stroller Weight – between 4.7to 8 kg – depending on the models
Folded Size – 19 x 13 x 8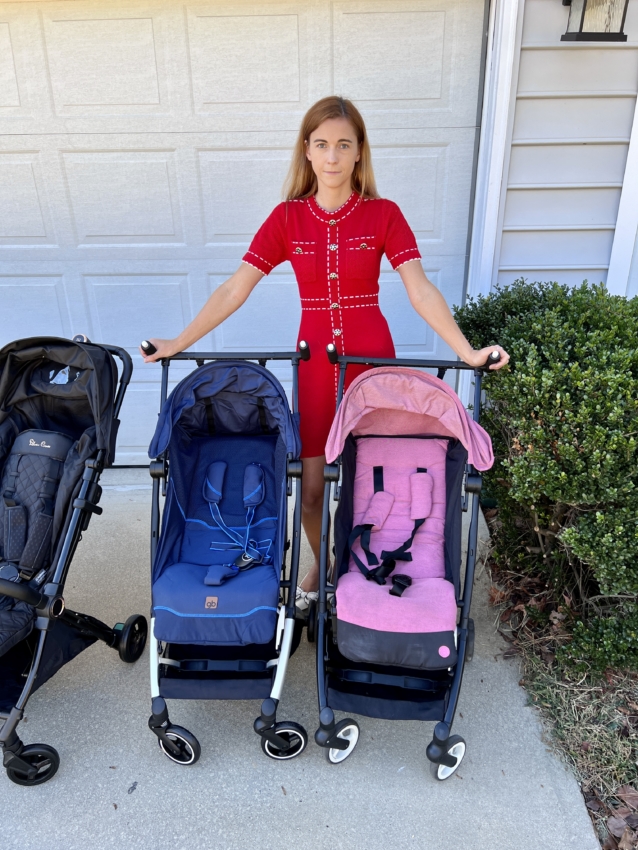 Maneuverability & Seat
GB Pockit+ All City seems to me like a copy of Cybex Libelle. I honestly feel you might as well buy Cybex Libelle over this because it's the same exact stroller. With the exception that Libelle offers an extra bumper bar vs Pockit does not.
It has similar flaws to Libelle, such as the inability to steer well with one hand and no one hand fold or unfold One thing I noticed on Pockit that I haven't experienced with Libelle was the fact that the seat seemed more inclined and softer, causing the child to slouch way more. I don't think it's suitable for even a 6-month-old because of that, more of a 12-month plus.
GB Pockit+ All Terrain is advertised as being able to maneuver on different surfaces throughout the day as it has two sets of wheels on each wheel. I didn't find it that way, because the stroller still struggled over some curbs and dirt roads, but it felt enough to conquer cobblestones. But your child is going to feel every bit of that being how minimal the padding is.
The recline on the All Terrain model is minimal, and while the recline itself wouldn't have been the biggest issue for me personally because my kids don't need flat, it's the fact that when the stroller is reclined it leaves an open space between the child's head and parent. Basically, no option for a bag, cupholder, or anything – plus, there's no shade there.
In fact, the shade is very bad even when not in a reclined position, because it leaves many spaces for the sun to go through.
The huge plus of Pockit both All Terrain and All City) is that the seat can be removed and you can purchase a bassinet, BUT the stroller won't fold with it (you have to detach the bassinet first), which in this case it's not as easy as with the Babyzen Yoyo when you can fold the stroller with the newborn pack or footmuff.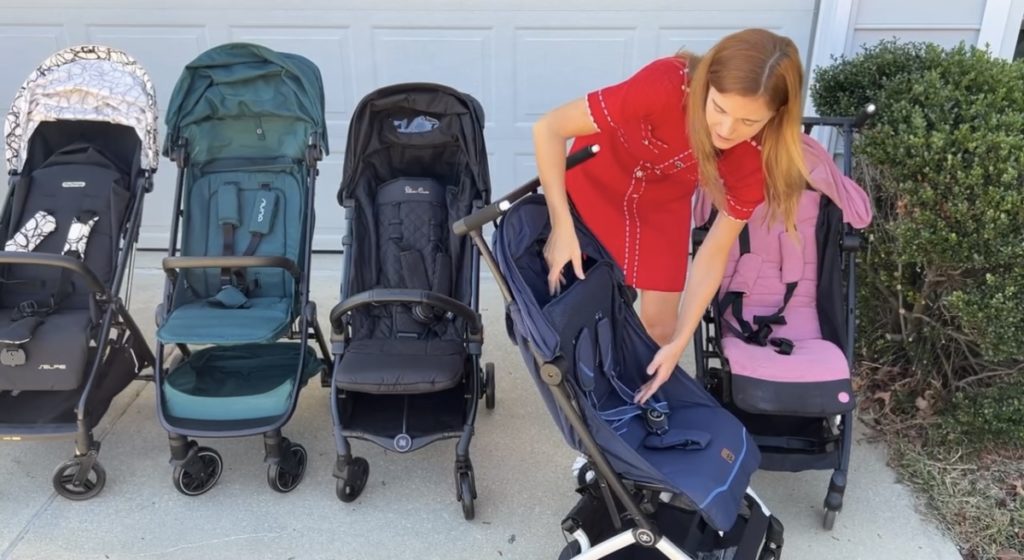 ---
Folding and Unfolding of GB Pockit
I do feel that while impressive GB Pockit fold should require less steps. You want to be able to fold and unfold the stroller with one movement when you're wrangling a baby or toddler.
Yet, you need to first remove the latch, unfold the first two parts, then use a throwing moving to make the stroller unfold, and then use your hand to unlock the wheels separately, then press the buttons again and extend the stroller length. It's not complicated, but it IS annoying.
Not to mention that Pockit stroller doesn't have a carry strap, which in my opinion is essential because you want to carry a small stroller on your shoulder if necessary (for example, when you conquer the stairs carrying luggage and/or children).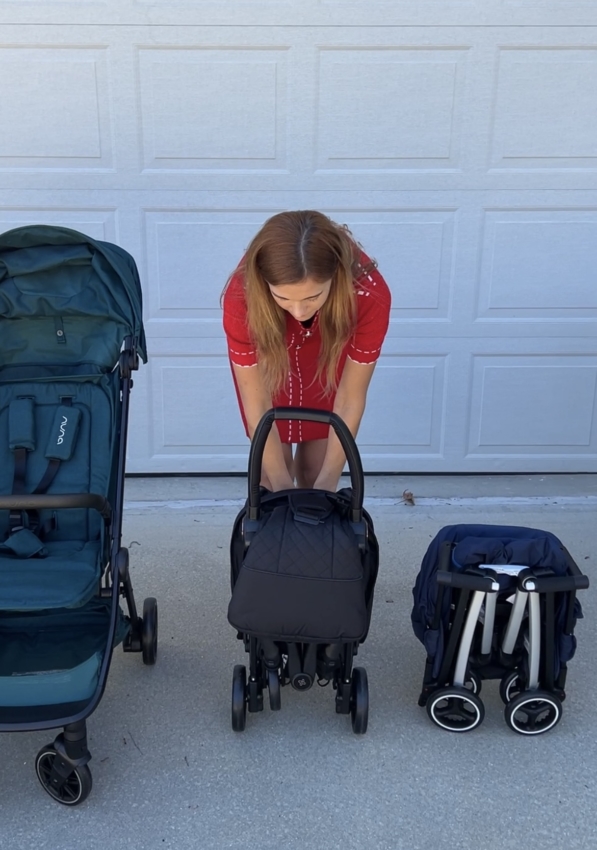 ---
Final Verdict
Would I recommend any of the GB Pockit strollers? I think it all depends on your situation. l think there are always some sacrifices made in terms of sturdiness and extra features if you're going for the smallest fold.
If you just want a stroller that fits underneath a stroller basket for second-sibling emergencies – then yes, GB Pockit would work great! However, it's not as sturdy and it works just fine if it works.
If something breaks, don't expect to be able to contact the manufacturer and have stellar customer services like Uppababy or Joolz would offer you. It's basically non-existent which for this price makes me think that a ZOE stroller would be a better solution. There are many better competitors that work more conveniently than GB Pockit stroller – either model.