Taking pictures is fun no matter what the age of the photographer! If you're looking for the best toddler cameras so that your little one can enjoy capturing the moment, there are some great kid-friendly camera options on the market! It's the perfect age to encourage art and creativity, and having them take pictures and document their life is the way to go.
---
What is a Good Starter Camera for a Kid?
While you might be tempted to let your toddler use just any old camera you have lying around the house, it's actually a better option to find a camera for toddlers instead. They're created to fit their hands and eyes better so that they can capture that awesome picture!
Taking pictures will expand their creativity
When it comes down to picking toys for Dylan and Holden I believe that the more creativity-inducing they are the better. That's why I am such a huge fan of Montessori toys and their philosophy.
Taking part in any type of arts and crafts, where they actively have to think about what they are going to create has a positive influence on your child's development.
It will make them feel included
Taking photos for my blogs is a big part of my day-to-day life. My son Dylan loved to participate in creating content from the moment he was able to hold the camera. We have a great collection of photos of my husband Matt and me from our travels taken by our older child.
I must admit though, it's difficult to put trust in your toddler, with your expensive camera gear. We quickly realized we need to get him something age-appropriate that won't cost thousands of dollars to replace.
A possible future career route for your kid
I know it's way too early to pick future adult career choices when your toddler just started walking and talking, but by gifting them with a camera at a young age, you might unknowingly awaken passion in them, that will accompany them through the years eventually turning into a career path.
Some of the most known and established artists or musicians in this world started with a hobby at a really young age. You know what they say: start them young!
---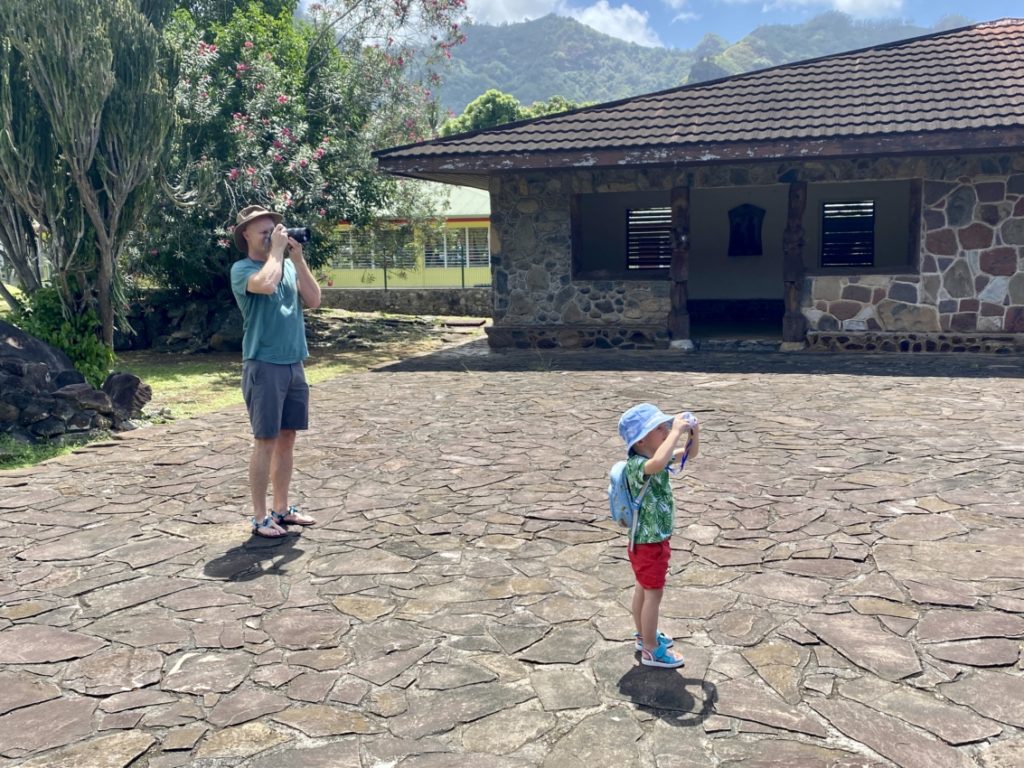 Best Toy Cameras For Toddlers
Once you have established what exactly you are looking for in the camera for your toddler below are some of the current options on the market.
With thousands of reviews and holding strong at 4.5 stars, this kids' camera needs to be on your radar. Not only does it work well as a camera, but it has video options as well!
If your toddler is a fan of the selfie game, this camera was designed with that in mind. Taking selfies as a kid has never been so fun with a screen and easy-to-navigate panel.
My son started with this camera when he was almost 2.5 years.
Comes with a 32 GB SD card that can hold thousands of photos
Shockproof outer layer to survive all falls and spills
Excellent for kids as young as 3, all the way up to 10
---
Best Shockproof Toddler Camera: Vtech Kidizoom (add affiliate link)
Vtech Kidizoom feels like an upgrade from the model above. This camera offers 8 megapixels and a larger screen, yet excellent for little hands to be able to hold it easily.
Your toddlers will be able to throw it into their backpack and carry it with them everywhere. It also has an mp3 player and comes with headphones and a built-in speaker.
4x digital zoom and a 256-megabyte built-in memory
Turns off automatically saving batteries life
Comes with headphones and mp3 player
A great price point that makes it a great gift idea
---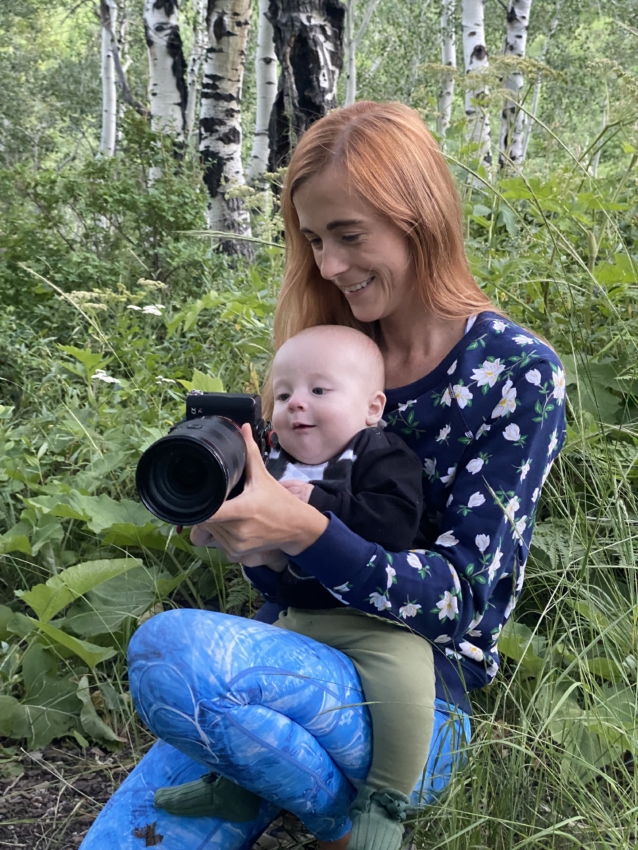 Best Waterproof Camera for Kids: Prograce Kids Camera (add affiliate link)
Let's face it. Not all picture-perfect moments happen on dry land! And if you're looking at getting a camera for your toddler to use during the summer months, you might as well look for one that is waterproof at the same time!
This means that they can snap pictures at the pool or get some action shots while on a water slide.
Comes with 40 built-in photo frames
It has 7 different color video modes
It comes with a rechargeable lithium battery and can record videos continuously for 1.5 hours!
Manufactured in several different colors
---
There is nothing more satisfying than seeing instant results in your work. This camera prints out the pictures on the spot. You can keep the best of your child's work pinned to your fridge or create an album to gift to them in the future.
This is also a great camera choice for birthday parties and other events involving children. They can share their photos with their little friends instantly.
It only takes 3 seconds to print
Made of impact-resistant and non-toxic material
Cute and unique design
Can connect to a smartphone to print photos
---
Is your child a little adventure bub who loves all kinds of outdoor activities from bike riding to swimming, sledding, or skiing in the winter? This action camera filled with features should be your top choice. It comes with a few accessories including a 32GB SD card to store thousands of photos.
Comes with a durable waterproof and shockproof case
Powerful battery life. It can take pictures continuously for up to 2.5 hours
Comes with a helmet and bike mount
Can take time-lapses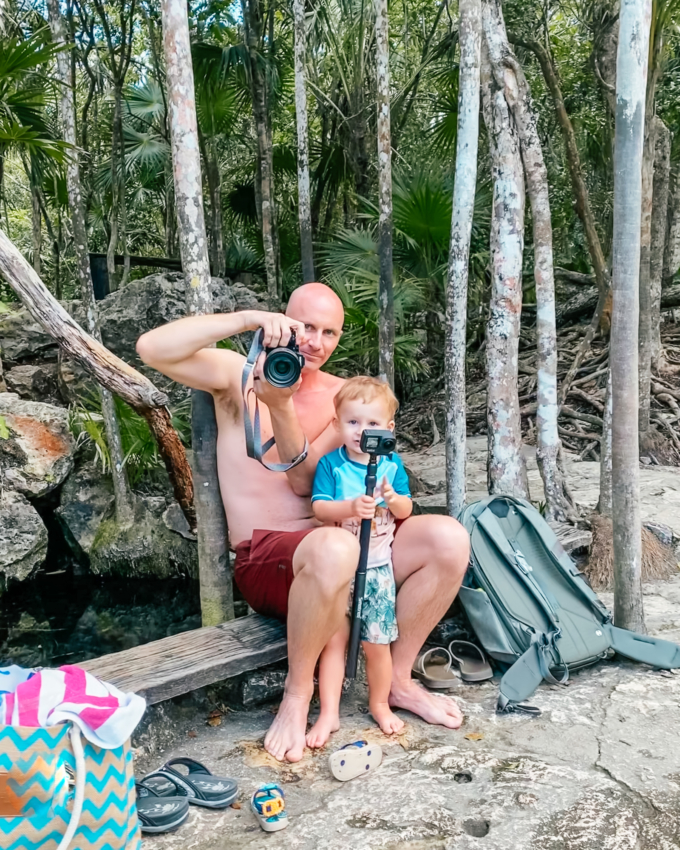 ---
Best Toy Cameras for toddlers
Even though the above-mentioned cameras for toddlers and preschoolers are made to last all the drops and spills, some kids might not be ready for a real camera. Or, if your child has a younger sibling you can start them with a toy camera.
I don't recommend a wooden toy camera, even though they somehow got incorrectly aligned with Montessori philosophy simply because Montessori insists on real-life skills and a wooden camera is basically pretended play without having to press anything – and that's what you do with a real camera.
---
This fun Instant Camera put focus into early learning and teaches your little one to recognize colors, shapes, animal names, and numbers in vibrant photo cards that it comes with. It also works on their motor skills by having them insert the cards into the camera.
Toys like these are designed to strengthen connections between what the child can hear and see in the photos during playtime.
Very affordable and makes it a great gift
Comes with five double-sided photo cards
Teaches the little one about animals, shapes, numbers, and colors
This battery-operated bubble machine resembles a camera but it's made purely for fun.
It comes with a carrying strap that's sized for small tots and it's simple to use with an on & off button.
Comes with a bubble solution concentrate
Can blow 800+ bubbles per minute. More bubbles = more fun!
Perfect for themed parties and other gatherings.
---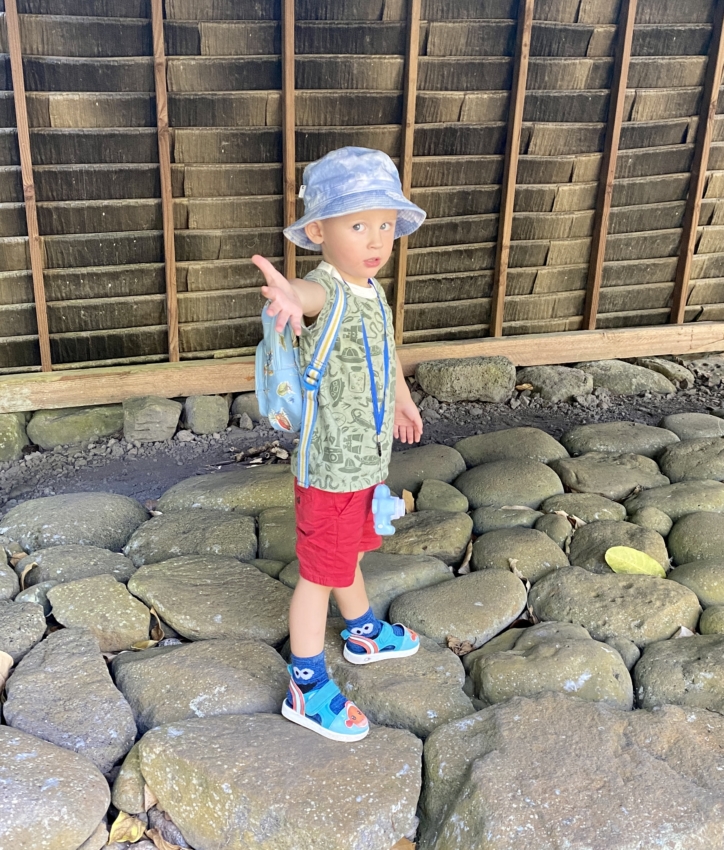 What is a Good Starter Camera for a Kid?
Before you click that buy now button, there are a few things you should weigh on before purchasing a camera for your toddler. After all, you don't want it to end up on a shelf collecting dust. You want your kid to use it for as long as possible.
At what age can a child use a camera?
Yes, a 2-year-old can use a camera. Taking photos and having them be creative is so wonderful for their minds! You'll also help to teach them responsibility as they're going to have their own camera to be responsible for holding and keeping track of.
How durable are toddler cameras?
Not only do you want a camera that is actually functional, but you're going to want to find a camera that is going to last through the wear and tear of the toddler years, too. Let's all face the fact that toddlers are clumsy, there are no two ways about it. Children's toys should be robust because they are going to take a serious beating.
While there might be a lot of preschool cameras out there to choose from, that doesn't mean that they're all made of good quality. Look for features such as what material is the camera built of. Does it have a protective case around it? can the buttons be easily ripped off etc?
For how many years should the camera last?
Another great tip when shopping for the best kids' camera is that you will want to purchase one that has the potential to grow with them. This will give you an awesome bang for your buck and make it so that the camera will get many years of use!
Technology nowadays advances at a head-spinning rate. Companies are coming up with new features year after year, and what was cool yesterday, becomes obsolete the next.
Whilst our parent's generation is having trouble keeping up with the progress, our kids grow up with it. To them using technology is an obvious part of daily life.
That's why you want to pick a camera with enough features to keep your kid interested for at least the next couple of years.
One other big factor to consider is battery life. There are many cameras on the market that don't have rechargeable batteries, and that is an expensive purchase to have to make over and over again. If you can find a camera that allows for recharging, that is a huge perk!
How easy is it to use the camera?
The attention span of a toddler lasts anywhere between 3-6 minutes and patience isn't their forte. Whilst cool features in the camera are very important, they should be made as accessible as possible.
The camera should keep your child interested but at the same time, it shouldn't create any frustrations that might come with an unclear user interface.
---
My personal opinion is that you should start out with one of he best toddler cameras and see what they think about it. You may find that they're not interested in taking pictures, or they may need to upgrade faster because they love it so much. We did.